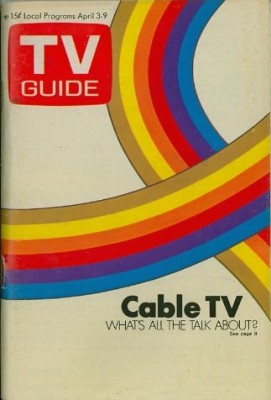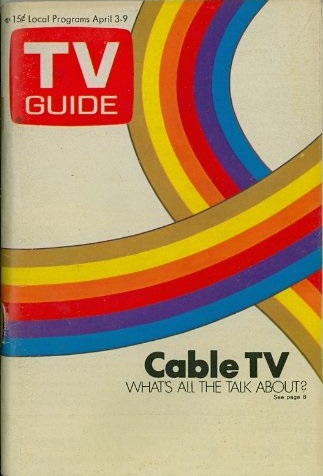 During a long drive over the Christmas holiday, my wife and I discussed ways to simplify our lives, become more productive and save more money. In my 2014 goals post, I mentioned ways we'd simplify our financial lives, but I left out this particular money and time saving action item.
We really enjoy shows on the Food Network, Discovery Channel, and HGTV and we were not eager to give those up. The DVR is convenient too, especially for recording my son's favorite show, Daniel Tiger's Neighborhood. So we've been hesitant. We needed catalyst to help us pull the trigger, and last week one landed in our lap. The end result is we are saving $47 a month.
Frugality Vs. Dividend Investing
Before I get into why we dropped cable, I thought I'd compare the $47 dollars a month I'm saving to generating $47 dollars a month in dividend income. $47 x 12 months = $564 savings per year. In dividend stock terms, to annually generate the same amount of cash it would take:
462 shares of Coca-Cola (KO) – about $18,817 worth
214 shares of Johnson & Johnson (JNJ) – about $21,447 worth
307 shares of AT&T (T) – about $10,720 worth
It goes to show that frugality and finding money to save in your monthly budget is a quick and efficient way to increase your savings and net worth. Dividend investing builds wealth over the long-term.
The Cable Company Lost My Business
To be clear, the cable company lost my business. They could have kept me, but they chose not to.
Once a year I go through the cat and mouse game of asking for a lower cable price. The special deal they gave me the previous year runs out and my price suddenly jumps. I call and they offer a new special one-year deal again that lasts until it runs out and I call back. A large percentage of customers must ignore it when their bill increases and they just deal with it, otherwise the cable companies wouldn't treat long-term customers in this way. What other type of company operates like this?
We never had HBO or any premium channels and we don't use a land line phone. All we wanted was a basic internet and TV package that gave us most of the channels we wanted and an occasional movie. We also rented the DVR.
This was a double-play package. However, in the past three years, the company must have offered to upgrade us to the triple-play package a few dozen times. They called, emailed, and snail-mailed me about it regularly. The offer was always a one-time great deal on a digital phone for only $19.99 a month introductory rate.  When they called I'd always say the same thing, "This is 201X. I don't want or need a land line. But can you lower my TV and internet bill?"
So for the past three years, I've negotiated our total bill to around $115.  Our last bill at that price included 50 Mbs speed internet for $40, and the TV and DVR was about $75.
This time around when my discounted rate expired, my bill jumped to $182. When I called the company (Cox), they confirmed that the new regular price for our very basic package was $182. But this woman from the 'retention department' was able to get that discounted, just for me, a three-year loyal customer, down to $149.  The same package, internet, basic cable with a few non-premium extras and DVR, no phone. A 30% increase. Thanks a lot. I told her there was no way my family would endure a 30% increase for the same service. She had no objection, and put forth no effort to keep me as a customer.
The company made it obvious they did not want my TV business.
Ironically, yesterday I received a new land line offer in the mail for just $10 a month (for the first year). "A VALUABLE OFFER FOR A VALUABLE CUSTOMER" is what it said at the top of the page. This must be a high margin business or they wouldn't subject us to these lame offers so frequently.
They Could Have Kept Us
So far we are happy to lose the cable. But we were teetering, and the right retention specialist could have reeled us in.
When I went to return the DVR to their customer service location, the representative there asked me why I dropped the cable. Was it the price? Yes, it was the price. He asked if he could call me the next week to offer me something to get me back. He said he could probably offer a package at my last bill amount, or even lower. I said sure, you can try to win my business back. When he calls I'm going to ask for a lower internet price. (He hasn't called yet).
Of course, I still need the internet, and unfortunately no other company services my house (that I know of). So the retention specialist priced out my same internet plan without the package and it increased to $72. I asked her to lower my speed from 50 Mbs to 25Mbs and that decreased my bill to $60.
The plus side here is that my cable modem can only accommodate up to 38 Mbs, so I wasn't even utilizing the faster speed. So now my speed is lowered, but upon testing everything, the speed is just fine for our purposes.
How This Improves My Life
First of all, we save $47 per month. It always feels great to save. This money will go towards savings and investing.
Second, we'll be less likely to sit down in the evening to watch the boob tube, working through all the crap we recorded on our DVR. That opens up time to get shit done around the house. It also frees up more time to work on this blog and get to some home improvement projects that I've been putting off.
Thirdly, when we do watch TV, we'll be watching better stuff. We've been watching some mediocre shows, while we missed all of Mad Men, Breaking Bad, and a bunch of other good TV shows. Not to mention House of Cards, Arrested Development, and whatever Netflix has in the pipeline. We are TV and movie lovers, and there are hundreds of hours of programming out there waiting for us.
We Got Netflix
After I got off the phone with Cox, I went to Netflix and signed up.  We were actually customers about three years earlier, but we didn't use the DVD service enough and cancelled. They happily took us back as customers and gave us one month free. Then it's $7.99 per month, which is a great value. However, I just heard this week that Netflix may raise prices by $1-$2 for new customers. I think I'm not included in this increase because when I signed up, the price was clearly stated as $7.99. This is probably a good move by the company and should help deliver even better content. The numbers end up like this: $115(old cable bill) – $60(new internet bill) – $8(Netflix) = $47 in monthly savings. My son doesn't know the difference. As long as he has his Daniel Tiger, he's cool with it.
Bye Bye Cable, We're Apple TV Users Now
Our existing Sony Blue-ray player has Netflix built into it, so we are using that to access Netflix. The only downside is that it doesn't have wireless built in, so I have to run an Ethernet cable around a corner to get it there (first-world problem). No big deal as we had done that for the cable wire which is now gone.
We have been planning to buy Apple TV. But it's widely expected that a new version of that is coming out this year. So we'll use the Blue-ray for now, and upgrade to Apple TV when the time is right. We have enough gift cards from Christmas to make that a freebie. From the research I've done, if a household is already invested in the Apple environment (iPads, iPhones, Airport etc.), it's best to go with the Apple TV. Otherwise they say, go with a Roku.
On top of that, we need to buy an antenna of some kind to get the free network channels. I have an old one that works, but our TV is on an inside wall and the reception is bad for many of the HD stations. So we are looking into solutions for that (Mohu Leaf?). Hopefully we'll have it in time for the World Cup, although I expect that will be accessible online.
QUESTION
I'm curious, how much are you paying for your internet and for what speed?  Have you been through a similar experience with the cable companies? Do you miss your cable TV?
Lastly, there's plenty of discussion to be had here about the future of internet, content, and cable, and the role of cable companies and telecoms like Verizon providing the data we need. Not to mention pure internet TV and companies like Google buying drones to possibly provide wi-fi in the future. You can discuss below. Maybe I'll try to address this in a future post. Until then, bye bye cable.
Subscribe to Retire Before Dad!
You'll receive my weekly articles in your inbox and the FREE eBook 6 EASY Income Streams You Can Start Building Today!