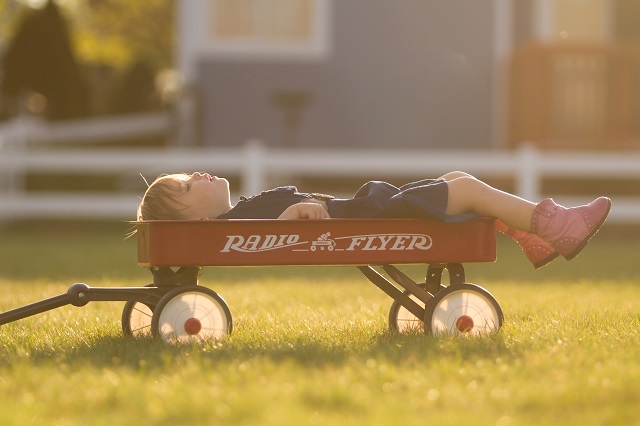 Last April on a long solo drive, I listened to the Mad Fientist's interview with Vicki Robin on the Financial Independence Podcast. Vicki Robin is the co-author of Your Money or Your Life, the book that popularized the term financial independence.
The 2018 version includes a foreword by Mr. Money Mustache, who in 2012, wrote about the book causing a resurgence in popularity. He deemed co-author Joe Dominguez the "Original Mustachian".
After listening to the interview, I placed a hold on the book at my local library. It took about six months to get my hands on a copy.
The book is a 9-step how-to-guide for getting your life priorities in order using money as a tool. It challenges you to question how you spend your money by comparing the cost of an item to the amount of time you worked to earn enough to buy it. They call this "life energy".
It also teaches you how to calculate your real earnings from a full-time job accounting for commute, wardrobe, stress, etc., and suggests that unfulfilling work is a distraction from living a fulfilled life.
Anyways, when I arrived at the chapter about fulfillment, I was struck by a line in the book that inspired the title of this post. Here's the passage:
…to have a fulfilled life, you need to have a sense of purpose, a dream of what a good life might be. For many of us, however, "growing up" has meant outgrowing our dreams… Living a fulfilling and meaningful life seems almost impossible, given the requirements of simply meeting day-to-day needs and problems.
The book goes on to give examples of how dreams in our youth (i.e. travel the world) become less inspired (two weeks a year of hitting the tourist traps). And those who pursue what are expected to be satisfying careers often end up dealing with the monotony of everyday tasks instead of being fulfilled by the work.
Thinking Back to My Childhood Dreams
The quote made me think about my career and day-to-day activities in the broader context of life in general. I wondered if my career today and the time I spend on it lives up to my childhood dreams?
Money and finance have always intrigued me. I received an undergraduate degree in finance. But after an eye-opening internship at Merrill Lynch, the securities industry didn't feel right for me.
Unsure of what I wanted to do at age 23, an old friend handed my resume to the HR department of a large information technology company. My career path has never skewed.
Thinking back to my childhood dreams, here's what I wanted to accomplish:
After college, I backpacked through most of Europe before I started working. Then I quit my first IT job in 2001 and traveled to 18 countries on a $10,000 budget, and I continued to travel fairly extensively every year until we had our first child in 2012.
Marriage and kids worked out. We live a typical suburban life and I consider myself a very fortunate man.
Through working, saving, investing, and side hustling, I've achieved a level of wealth that most people will never reach, relatively speaking. Our household is in the top 10th percentile for net worth for my age according to this calculator and we're near the top 0.50% of wealthiest people globally as estimated by this calculator.
It's not the filthy wealth I probably had in mind as a kid; the kind of wealth that could afford a massive stone mansion. But still wealthy even though I don't always feel that way.
The Trans Am with the T-Top is still awesome, but I'm not much of a car person.
So if I'm to judge my life success based on the dreams of my childhood, I've done alright by age 42. But…
…Dreams Change and Refine
Kids are naive. I used to think the best path to wealth was accumulating baseball cards. My dream of that stone mansion neglected to consider how much the cost of owning it would weigh me down.
When I reached adulthood and was faced with the real world, my idea of a perfect life became more refined. At some point, while backpacking in the southern hemisphere with only a 40-pound rucksack to my name, I began to understand that freedom and time were more valuable than stuff. Because I carried very little but was as happy as I could be.
A small amount of money and a lot of time enabled me to explore the world without constraint and with the feeling of financial security, having everything I needed to live on and then some. Lack of constraint and freedom became my holy grail.
However, I knew if I was to marry and start a family, I couldn't keep traveling indefinitely. The cool backpacker guy quickly turned undateable when he was unemployed and living with his parents.
I still wanted to build significant wealth, and, lacking the drive to do so as an entrepreneur, the best way for me to earn money was through my IT expertise.
After six months at home, I landed a good-paying job during the upswing after the dot-com bust. Inspired by my Dad's retirement at age 56, I set off to Washington D.C. work, find a mate, and pursue the goal of retiring by age 55 so I could travel full-time again.
Age Brings Wisdom
Oh man, that all sounds so idyllic and easy. Any parent knows you don't just willy-nilly "marry and have kids". Marriage and kids are a big deal and become your life!
Now that I'm in the throes of parenthood, simply retiring at age 55 to become a full-time jet-setter isn't so realistic. The retire early part is, but my oldest child will start college the same year I plan to retire. The girls will still be in high school. So I won't just pick up and start backpacking again, as cool as that sounds.
Hopefully, there will be some balance of family travel and getaways for Mom and Dad. Once the kids become more independent, we'll increase our global mileage.
One thing about marriage and kids is they bring clarity to your life. Now that I have the family I envisioned a long time ago, dreaming from here to the future becomes quite simplistic.
How do I provide for my family and keep everyone safe, happy, and healthy?
Travel will come. Financial independence and early retirement are attainable. But what matters most is giving our children the best possible lives through experiences in their youth and preparing them for adulthood. Then how do Mrs. RBD and I remain healthy and happy for the decades that follow.
Happiness to me is my family, financial security, freedom, travel, and fulfillment from the work I do.
This blog has brought me a tremendous amount of fulfillment as I'm able to connect with 10's of thousands of people to help them make better financial decisions. I love that part of it. Even more arm-pinching, I earn a supplemental income from blogging.
After a period of job dissatisfaction, I've found a different kind of fulfillment in my IT career in that I'm contributing to a meaningful organization doing good work. My career also provides me the means to comfortably support my family and save aggressively for retirement. That is something I appreciate far more now compared to when I was working to quit and go backpacking.
Conclusion
Growing up does not always mean outgrowing your dreams. As we mature, we discover what is important to us and pursue that instead of what we thought was cool in our childhood.
When our careers become monotonous and unfulfilling, we have the option to make a change. It may not be possible overnight, but it is possible. Wealth and financial security give us the courage to do it.
For me, childhood ideas of the perfect life have turned out mostly true. But experiences and relationships changed the way I look at the world and my time inhabiting it.
The eight-year-old me was unaware of the value of time. That's no surprise, what eight-year-old worries about time? As it passes, we realize that time is a valued possession and eventually start treating it as such.
As for the book, the overarching premise was profound when originally published in the early nineties. It's helped to create a powerful subculture of people who are changing their way of thinking to escape the rat race and buy their freedom. The influence of the book says a lot.
Though I enjoyed certain chapters about life energy, purpose, and fulfillment, it wasn't a page-turner for me. If you read a lot of personal finance books or online content, it may be too basic at times and hard to get through. But it's still a worthwhile read.
For a full book review, check out this one by Coach Carson.
Last I checked on Amazon, it's unclear if the newest version is available yet. Click the link below to buy the book on Amazon.
Your Money or Your Life: 9 Steps to Transforming Your Relationship with Money and Achieving Financial Independence: Fully Revised and Updated
Photo by Blake Meyer via Unsplash
Subscribe to Retire Before Dad!
You'll receive my weekly articles in your inbox and the FREE eBook 6 EASY Income Streams You Can Start Building Today!