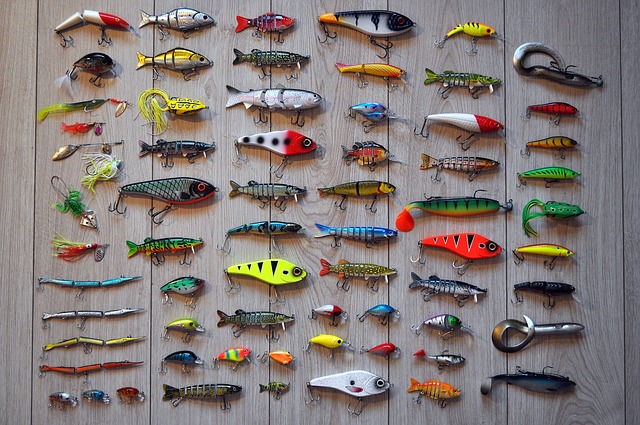 I once clicked on an ad that said something like "You won't believe what OJ Simpson's daughter looks like today!".
The link took me to an article called 31 Celebrity Then and Now Photos that will BLOW YOUR MIND! (paraphrasing).
Each celebrity then and now photo was on a separate page, requiring that I click through 30 additional pages to see each revealing image. Every page was splattered with ads and more clickbait titles and images tempting the willpower of my mouse cursor.
By the 5th click, I didn't care what OJ Simpson's daughter looked like, I was more curious if they'd actually deliver the promise of the original ad. So I clicked and clicked, wasting untold time and bandwidth.
Sure enough, she was number 31.
The Rise of Clickbait
The earliest reference I've found to the term clickbait was in a blog post by a guy named Jay Geiger back in 2006. Clickbait wasn't officially added to the Oxford English Dictionary until 2014. Merriam-Webster added it in 2015 alongside WTF and photobomb.
Merriam-Webster defines clickbait like this:
Something (such as a headline) designed to make readers want to click on a hyperlink especially when the link leads to content of dubious value or interest.
Oxford leaves off the dubious value or interest part.
We've all seen the ads that suck you into a vortex of useless photos, ads, and information. Maybe you've clicked too.
A clickbait title is a sensationalized headline with accompanying images that are shocking or mysterious. Nowadays, I've trained myself to avoid the stuff.
But as a creator on the internet, I'm sometimes accused of writing clickbait titles. It's become a lazy and uncreative insult by someone who clicks a link and their expectations aren't met or they don't like the article.
Many people who read my articles find value in them. I know that because you tell me, you subscribe to my weekly articles, and you keep coming back. So if I can get a new reader to click and read an article, there's a decent chance you'll become a longer-term reader.
I use Facebook ads to attract new readers. My blog needs readers to succeed as a business. The titles must be click-worthy or else the ad money goes to waste. But man, the comments can be ruthless.
A lot of you have found my website through Facebook ads. I appreciate that you've stuck around.
Good Title vs. Clickbait Title
The objective shared by all bloggers, regardless of their end goal, is to attract eyeballs to their website. Bloggers live and die by titles.
Articles with good titles will more readers from email and social media followers. Average or so-so titles mean only the most loyal readers will bother. Really good titles will reach your follower's followers, and sometimes go viral.
Those eyeballs turn into loyal readers and blog traffic grows. That means more income too.
There's a whole science behind getting people to click on ads and links. In fact, some of the smartest computer scientists on the planet are at Facebook and Google trying to get you to click on ads right now.
Here's a comparison of two blog posts I wrote. One had a good title. The other was lousy.

Only 30% of my subscribers bothered to open the first email. Even worse, just 6.5% of my subscribers actually went on to read the article.
The second title, 45.5% opened the email and 21.5% of all my subscribers went to my website to read it. With a few thousand email subscribers, this difference translates into hundreds of more eyeballs reaching my website.
The better title also leads to more readers coming from social media and other traffic sources.
For sites with bigger email lists and social media followers, a better title can be worth thousands of dollars.
But the difference between a good title and a clickbait title is the quality of what lies behind the link.
Perhaps, by now, you're pondering if the content behind your last click is a bit dubious?
Now for Something Useful
Now that you're here and you've read this far, this article does need to become useful as promised. So here are some catchy-titled articles from the archive that many readers have probably never checked out yet.
One of my favorite titles was an article I wrote back in February of 2015 called This Blog Post Is Not Safe For Work (NSFW).
It was so clickbaity that the first comment called it out as such.
The article was about my career frustrations at the time and how I worked purely for selfish reasons. After a few career moves (#1 and #2), I've found more job satisfaction in my day job and I'm no longer so cynical.
For a long time, that article was the most popular on my site. People related to it. Still do. Best of all, I was able to connect with many readers who were also frustrated with their jobs but still saw them as the path of least resistance to financial independence.
Another favorite title which went viral on Facebook was called That Clutter In Your Home Used To Be Money. I thought about the exact phrasing of this title for days to get it right. All that time paid off. Tens of thousands of readers visited RBD within a few days to read that article, many of whom are still readers today.
Who can resist clicking on The Nude Selfie of Personal Finance? Check out the (terrible) photo-shopping! It started as a completely different article about Playboy Magazine eliminating nude photos (they've since reversed that decision) but ended up being about nude men flexing at the gym and tracking net worth.
The title that has brought the most people to this site is 20 Passive Income Ideas To Consider in 2018 and its predecessor.
Internet readers love lists and listicles always get more clicks. On top of that, passive income is kind of a clickbait term which many consider it to be too good to be true.
Can I really earn money without working?
You can, and it's how wealthy people get more wealthy. But most passive income streams are not 100% passive. Some people hate the term and shout clickbait! on Facebook.
In truth, I never liked the term passive income until I used it for the title of a post.
Here are a few other articles from the archive that have some catchy titles but are hopefully still useful or entertaining to you:
Conclusion
OK, so it seems that I used clickbait a catchy title to convince you to click on other clickbait titles read other great articles here.
Instead of serving you the equivalent of 31 celebrity then and now photo-pages, I'm hoping you click just one or two more links above to browse some evergreen articles, or at least leave without dropping an angry emoji on my Facebook post.
And if you haven't already, please subscribe to my email list below so we can continue to build income streams and explore the unusual together every week.
Photo by mirandableijenberg via Pixabay
Subscribe to Retire Before Dad!
You'll receive my weekly articles in your inbox and the FREE eBook 6 EASY Income Streams You Can Start Building Today!