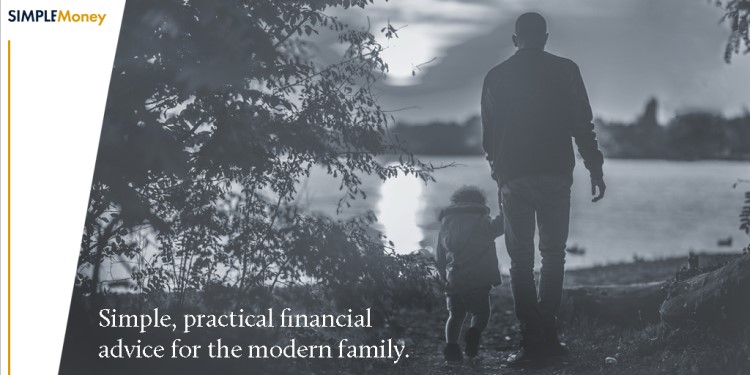 I admit that my finances have gotten a bit complicated over the years. Part of that is because I enjoy personal finance, investing, and tracking everything I do with money.
But most people aren't like that.
Most people want money to be a secondary part of their lives without all the complexity.
For those people, and for anyone who enjoys good writing and advice to help you make smarter money decisions, there's a new magazine launching this month.
Best of all, the inaugural first issue is free. It's called Simple Money Magazine.
Simple.Money
Simple Money Magazine is a quarterly, digital publication aiming to provide "simple, practical financial advice for the modern family."
It's not an investing guide and isn't focused on the latest buzzwords of the personal finance sector. Instead, it's full of common-sense, but sometimes surprising, articles on managing money.
You probably won't find Warren Buffet here, but you will find great down-to-earth advice for real families.
It's completely advertisement-free, reader-focused, and features expert contributors writing practical, helpful content for the modern American family.
Each article is chosen, not because of click-baity headlines, but because it contains information that regular people can actually benefit from.
Every issue of Simple Money Magazine features 8-10 experienced contributors, each addressing common financial needs of the family.
Writers in the first issue include:
In the first issue, the writers cover everything from how to have a happy money relationship, common money mistakes smart people make, getting out of debt as a couple, and more.
These are all top notch writers and thinkers, and all 92-pages of this magazine can be downloaded to PDF or read online at your leisure.
Why is this the Best Deal in Personal Finance?
Only the first issue of Simple Money Magazine is free. Since this magazine is 100% advertisement-free, they are using a paid subscription model to fund its publication.
If you like what you read, you can opt to subscribe to all future issues for just $20. That's a lifetime subscription!
To my knowledge, it's the only financial publication to offer a lifetime subscription.
Better yet, for October only they're running a buy one lifetime subscription, gift a second lifetime subscription promotion. AKA buy one, gift one (BOGO).
After October, the price of a single subscription will increase.
Compare that to any traditional money magazine and this deal is hard to beat.
You can learn more about Simple Money Magazine and grab the first issue here.
Who's Behind Simple Money Magazine
Simple Money Magazine is published by Joshua Becker of Becoming Minimalist, and Brian Gardener of No Sidebar.
Both write about minimalism, which is all about simplifying your life to make room for the things that matter.
I had a chance to sit down with Joshua Becker at a conference recently to talk about the magazine. Joshua is one of my favorite writers because of his simple and inspiring message to help people declutter their lives and avoid the burden of material objects.
In the past, I've recommended his book Clutterfree with Kids which has helped our family transform our home (still work to do!).
Simplifying goes beyond minimalism and eliminating stuff from our homes. Money and financial complexity can also burden our lives.
I asked Joshua why they decided on the lifetime membership model instead of recurring subscription. He said it was to ensure they could help as many people as possible without any advertising.
This is their second digital magazine after the successful publication of Simplify Magazine about minimalism and living better with less (you can also download the first issue for free here).
Check it Out
I've downloaded Issue #1 to PDF and I'm reading through one article each night before bedtime. I gifted a copy to my parents too.
Click the button below to get your own copy. Online and PDF versions available.
Note: RBD has partnered with the magazine publishers to help launch the first issue. I may receive a small commission if you purchase a lifetime subscription at no additional cost to you. Thanks for supporting this blog. 
Subscribe to Retire Before Dad!
You'll receive my weekly articles in your inbox and the FREE eBook 6 EASY Income Streams You Can Start Building Today!