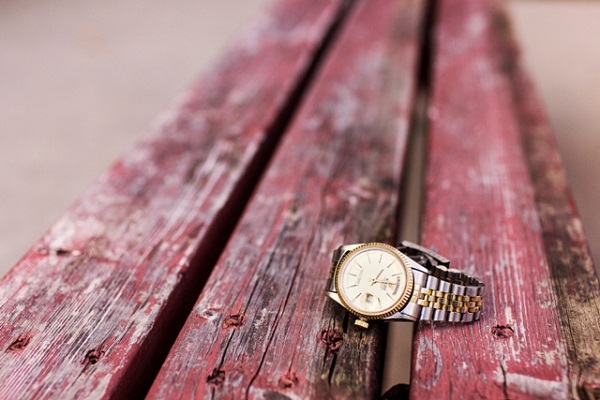 Later this month I turn the big 4-0. The day after, I'll grab my messenger bag and commute back into the office. If things go according to my plan, the road to retirement will continue another 15 years.
I will not retire at 40, though it's a nice round number. It's most notably "the hill", as in halfway through a lifetime in a farcical, 40th birthday gift kind of way. I don't feel 40, except after work when my kids want to play horsey for the three straight hours.
According to a study by Alicia H. Munnell at the Center for Retirement Research at Boston College, the average age of retirement for men in the US is 64. For women, it's 62. Only a rare few become financially independent before their 40th birthday. Even then, most continue to actively earn an income.
Many financial bloggers have set this age as an early retirement goal, and some have already reached financial independence in one form or another. My numbers don't quite work yet. Whatever your retirement goal is, I'm rooting for you… best of luck!
The best way to celebrate my 40th birthday here, I thought, was to compile a list of reasons why I'm not able to retire at 40. This list is not about making excuses. It's about helping those who are younger and aspire to end their working years earlier than me. Decisions made early on can have a big impact later, and pitfalls aren't so obvious.
I'm very happy with the past decisions I've made, and with my current financial and life situation. I'm married to a great partner. We have a young son and daughter, and a third child on the way. We're building wealth at a rapid pace. We've lived very well up to this point and have a bright future ahead of us.
Truth be told, we could retire today, somewhere. I know a few inexpensive places in Guatemala and Vietnam, and many other paradisiacal enclaves in various corners of the globe that I've visited. But we like where we are now in the Washington D.C. area, even with the high cost of living. We want the best upbringing and education for our kids as we balance our work, social, and financial lives.
Why I Won't Retire At 40
I've compiled this list of eight reasons over the past few months. They are listed here sort of chronologically, to get a sense of when I was faced with important life and financial decisions. No one decision alone has completely squashed my ability to retire at 40, it's a combination of all of them and probably a few others. And hey, retiring by 40 is not easy!
#1 – Never set a goal to retire at 40
Way back when my Dad was planning his retirement at age 56, I set a goal to retire at 55. Since then I've been working toward that age, which has always seemed like a long way off. I still have 15 years to go.
If I ever wanted to retire at 40, I should have set that goal at least 7-10 years ago. I did not. I was off trying to start a family and build my career.
Setting a firm, attainable, and measurable goal is probably the most important step in reaching financial independence. If you want to retire early but haven't set a goal yet, better get to it.
#2 – Did not buy real estate in 1998
In 1998, I was fresh out of college and planning to live with an old high school friend. We were just getting started, but we had jobs and we were ambitious. D.C. was experiencing a boom in real estate. Real estate was a guaranteed way to get rich in our minds.
Valuations seemed out of control, but we thought the longer we waited, the more price appreciation we'd miss out on. We also needed a place to live. We had no money, but back then you really didn't need any to buy a place.
We found a suitable town home in the Glover Park neighborhood near Georgetown in D.C. The list price was around $250,000, about 50% more than what it sold for just a few years earlier. It needed some work, but we had lived in worse. Two other friends committed to rent out the extra rooms.
Without any money in the bank, we bid on the property at list price. Not an hour later, we learned that five other people put in the same bid, so we needed to formulate a best and final offer. My friend wanted to bid a lot higher. I was more conservative and we settled on $262,000 as our top price to pay.
We lost the bid. It sold for somewhere closer to $290,000.
By 2006, similar properties in that neighborhood were going for $800,000 and today it's closer to $900,000. $290,000 was a steal. We don't regret being not more aggressive because we both soon left D.C. to do some cool things and the town home would have tied us down. But it would have made us much wealthier.
The takeaway from this experience is to not be afraid to take big risks when you're young. The missed opportunity can be costly. Also notable, is that frothy markets sometimes keep going higher for a long time.
Whoever bought that place made out like a bandit. Wild times.
#3 – Quit my job and traveled the world
This was one of the top two best decisions I ever made, second only to asking my future wife out on our first date.
Perhaps you've read about my adventures in Ireland and Myanmar, or my theory on the holy grail of travel. These and countless other experiences are a big part of what shaped me as an adult. But there was a cost.
Specifically, $10,000 was the cost of my 14-month trip. While only 14 months in length, it set my career back more than two years. That's two years of no salary, no wealth building, no graduate degree, and no career development (trust me, no job interviewer gives a shit about "traveling" to address a resume gap).
But I'd make that same decision again. Totally worth it.
Sometimes you've got to put your career on hold to live your life. Best when you're still young.
#4 – We live in an expensive area
Perhaps the biggest hindrance to retiring early is the cost of living in our city and locality of choice. After traveling, my plan was to settle down in a lower cost town. But jobs were scarce. D.C. lured me back.
When I returned and saved enough cash to buy a property, the massive real estate appreciation of the late 1990's and early 2000's had already passed and the cost of living was much higher than the previous decade.
Even after the real estate crash and financial crisis, D.C. remains a very expensive place. We could move to a less expensive suburb, but our quality of life may not be the same. We are very happy where we are.
Housing costs are one of the biggest factors when it comes to reaching financial independence. Plan to settle in a low-cost city to help reach your goal.
#5 – Bought real estate in 2006
I still wanted to buy a property in 2006. The so-called 'housing bubble' had begun to burst, but the mortgage banking crisis was still looming. While my timing wasn't nearly as bad as it could have been, the property I bought in 2006 is still only worth about what I paid for it. Had I been more patient, the same property was later available at a $50,000 discount.
The condo is where I was living when I met my wife. It's where we first lived together. And now it's a rental property feeding me monthly cash flow and finally appreciating. So things aren't so terrible.
But as I wrote recently, that condo soaked up money like a sponge. Due to the high level of equity in it now, I'm considering selling.
Buying real estate can make or break your early retirement ambitions. Take your time and consider the impact on your retirement goal before signing up for mortgage.
#6 – Family Dynamics
Two factors regarding our family have hugely impacted my ability to retire early. 1) When I met and married my wife, and 2) our choice to raise a family on one income.
I have a friend who married at age 23. He and his wife had four kids before they turned 30. His youngest will start college when he is 48, so he plans to put four kids through college by age 52. That is astonishing to me.
I always wanted to marry and start a family, but it took me a while to find a mate. By marrying in our mid 30's, we missed out on shared living expenses and building wealth together in our 20's. For example, the cost savings we experienced when we started living together was $1,200 per month, or nearly $15,000 a year.
The trade-off of not meeting and starting a family in our 20's, is that we enjoyed individual freedoms and each brought a lot of experiences into our relationship and parenting.
Secondly, Mrs. RBD is a stay at home Mom. This is an extremely difficult job. The most stressful workdays of mine are a piece of cake compared to what she deals with daily. Our kids are exhausting.
But we are fortunate that we can live on one income. A coworker who is getting married soon recently asked me about how we live on one income. The answer is we started planning for it three years in advance. When we were dating and considering spending our entire lives together, we talked about kids and how we wanted to raise them. We wanted her to stay home. Every financial decision we made from that point on was to give ourselves that option.
We saved vigorously, then bought a house well below our means. When we did start to build our family, we were financially ready. My wife was entering her peak years of earnings potential, but gave it up to stay home. It was a big sacrifice for her, but worth it.
She will likely work again in the future, but 5-7 years of no salary, tax-advantaged savings, and career development is a big loss.
Marriage and kids changes the equation big time.
#7 – Future college expenses
Now that we have kids and plan to pay for their college, the amount of savings we need to accumulate is starting to come to light. To calculate college savings, all you need is a child's age and future estimated tuition costs. The numbers, even for in-state tuition, are hard to swallow. But this is still something we are 100% committed to.
I've called paying for our kids' college the greatest risk to my retirement because my oldest will join his freshman class the same year I plan to retire. With a third child on the way, we'll be investing a total of $900 per month into a 529 tax-advantaged college savings account every month. That's cash not going toward my investment income or retirement savings.
College is a large financial burden. Paying for three college educations may very well derail my retirement goal. If that is the case, so be it. Having kids is awesome. Wise investments in education have a huge ROI, just not for the retiree.
#8 – I want to
fully

retire

You'll notice I tend to use the term retirement more frequently than financial independence. This is because I desire a traditional retirement, where I stop working completely. I don't want a second career of any kind. I work at my current job because it is the path of least resistance (nsfw) to a full retirement.

Total freedom is what I'm looking for, so I can carelessly travel with my wife without any constraints. That is the holy grail for us. Vacationing is nice, but a vacation always has an end date. Traveling is more flexible. There's nothing worse than the Monday morning back in the office after a one-week vacation.

Maybe you want a second career or a business in retirement. Or maybe you want to get more serious about video games, or do absolutely nothing. Define what your retirement will look like, and build your plan around that vision.
Conclusion
Since we don't want to move, we want to pay for our kids' college education, and we want to fully retire without a second career, I don't have the luxury of completely stopping work now. Maybe if I had planned or saved better and taken some bigger risks when I was younger, retiring at 40 would have been possible.
But I'm not one to regret decisions. Because if I had done things differently, maybe I wouldn't be as happy as I am today.
There's always room for improvement. I'm adjusting spending and investments constantly in an effort to reach the goal of retiring at age 55. Hopefully at some point I can retire even earlier, or potentially cut back on the full-time job before entering full retirement.
Part of the reason I've come as far as I have, is this blog. The blog puts my thoughts in writing, and my results for display to the world. It makes me think harder about each decision, and connects me to others with a similar mindset and similar goals.
In ten years when I write a post to celebrate the next birthday milestone, maybe I'll have a clearer picture of where I stand. Maybe it'll be time to call it quits early. Until then, back to work.
Photo Credit: Ryan McGuire via Gratisography
Favorite tools and investment services right now:
Credible* - Now is an excellent time to refinance your mortgage and save. Credible makes it painless.
Personal Capital - A free tool to track your net worth and analyze investments.
M1 Finance - A top online broker for long-term investors and dividend reinvestment (review)
Fundrise - The easiest way to invest in high-quality real estate with as little as $10 (review)
*Advertising Disclosure: RBD partners with Credible which offers rate comparisons on many loan products, including mortgage refinances and student loans. This content is not provided by Credible or any of the Providers on the Credible website. Any opinions, analyses, reviews or recommendations expressed here are those of the author's alone, and have not been reviewed, approved or otherwise endorsed by Credible. RBD is compensated for customer leads. Credible Operations, Inc., NMLS Number 1681276, not available in all states. 320 Blackwell Street, Suite 200 Durham, NC 27701.