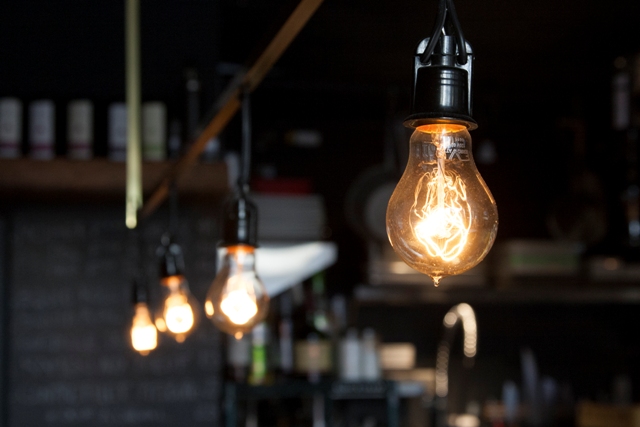 My retirement goal is still 15 years away. That may seem like a long time if you're young. But ask any parent of teenagers and they'll tell you it goes by in a flash.
Retirement is closing in on me. I think about it with urgency.
Some people work very hard, but still they never get it right. Well, I'm beginning to see the light. – Lou Reed, The Velvet Underground
I Wanna Tell You, Ooh-Oh-Oh!
Many readers have asked me what my target investment portfolio amount is for retirement. Reasonable question. If I expect to spend X annually in retirement, I should aim to have something like (X/target average yield) in investments.
For example, if my yearly expenses are expected to be $60,000 at age 55, and my target yield on capital investments is 4%, I'd need $1.5 million worth of investment assets to cover my expenses.
Of course, this is a simplistic way to look at it. The actual calculation takes into account many variables.
I have an elaborate spreadsheet projecting total investable assets in the future and the income generate. It's a work in progress and needs to be refined, but I can somewhat guess what my assets will be worth in 2031, within a healthy margin of interest.
Each year that passes, the projection becomes more accurate.
The bigger difficulty is calculating our future expenses. I can estimate most expenses using an inflation rate and come up with some numbers. Line items like diaper expenses will dissolve in a few years.
Things like gas, food, kids activities, and entertainment will fluctuate as we and our kids age. But not too wildly.
If we never pay extra on our mortgage, and we don't move, that expense is easy to estimate too. Won't change much aside from the escrow for insurance and taxes.
However, even though we have a low mortgage rate of 3.875%, we still do not intend to have a mortgage when I retire.
With 27 years left on the loan, we'll need to start making early payments now, pay it off in a lump sum in the future, or do some combination of the two. Including the escrow, our total monthly home payment is somewhere around 30% of my take home pay.
Having a mortgage payment or not in retirement significantly affects future monthly expenses. If we don't solidify our plans to keep the mortgage or not, estimating total investable assets needed at age 55 is a tough challenge.
While I intend to pay off the mortgage early, I haven't fully committed to it yet. It's a future financial promise to myself. Who's made one of those before?
At some point soon I need to commit to it or start planning for the alternative. I generally accept that keeping a mortgage for as long as possible is mathematically superior over the long term. But there's comfort in being mortgage free.
Hey Now Now Baby
Mrs. RBD gave birth to a healthy and beautiful baby girl in 2015. One of the many joyful gifts kids bring to parents is clarity.
Before meeting Mrs. RBD, my future was uncertain from a financial planning standpoint. I knew I wanted to start a family, but all the dates and details were unknown. How could I plan to save for a kid's college education without even having a wife yet?
Now, here we are with three kids. Talk about clarity. It's clear our family room will never be clean again. Kids cannonball into your life. It's hard to believe how much free time I wasted before I became a Dad.
At a group work lunch recently, one of my bosses casually asked me if we were done having kids. I responded rather snidely with something like "having kids is one of the most important and intimate decisions a married couple will ever make… and here you are bringing it up at our work lunch".
FYI, complicated life-changing decisions of a married couple are not your business even though you might be curious.
Side note, here's three questions you should avoid asking a married couple in their 30's:
When are you having kids?
How many kids do you want?
Were you trying to get pregnant?
If they want to share, they'll bring it up!
Back to money… that all said, three is a nice number. If we stop here, the big retirement picture really comes into focus. Namely, the cost of three in-state college educations is relatively predictable.
Considering college expenditures is the greatest risk to my retirement goal, I want as much clarity on that cost as possible.
Our day to day living costs are expected to grow over the next decade, especially as the kids age and devour more than just cereal and apple sauce. Then sports, camps, and family travel of course – raising a family has significant costs.
All of this factors into some big strategic decisions I'll be making in the next few years. Such as, should I sell my condo rental or keep renting it?
Is it smart to utilize home equity to invest? Do I need this stinkin' job or should I shop around for a job I'd like better? Should I start making extra mortgage payments now or wait and pay a lump sum in fifteen years?
When the baby-making is complete, most of the components are in place and the spreadsheet can be fine tuned. The above questions are easier to answer because a big chunk of the calculation input is finalized.
Wine in the Mornin' and Some Breakfast at Night
Last week's post marked the two year anniversary of this blog. When I started writing this thing, I didn't know where it would take me. I feared I might quit right away. Turns out it became something worthwhile.
This past weekend my blog actually took me somewhere, to Charlotte, NC to attend the FinCon Expo. FinCon is an annual conference for bloggers and other media in the personal finance space, "where money and media meet".
Since I skipped last year, it was easier to convince Mrs. RBD that it was a good idea this time around. This was my first time away from the kids. I missed them, big time.
My main goal for attending was to meet up with other bloggers to learn about the trade and make some contacts. From a broader perspective, after two years of writing and maintaining this site, I needed some help determining where to take this blog in the future.
During the days there were influential speakers, informational breakout sessions, opportunities to troll the booths for swag (I got a free selfie stick), and endless conversations with other bloggers. FinCon also has its share of sponsored events by companies wanting bloggers to write about and endorse their products.
In the last twelve years of my current job, I haven't traveled once. No need to, my customer is in D.C. I'm content with that as a Dad with young kids. Even as someone who loves to travel, work travel just doesn't appeal to me.
Anyone that does it frequently says it gets old fast.
Nonetheless, I was excited for this conference as a break from being home and from my normal work environment. Instead of being around my retirement-aged coworkers, I interacted with all kinds of enthusiastic bloggers, authors, internet entrepreneurs, and established companies and startups in the personal finance space.
So much to learn and so many people to meet. So many new ideas and inspiration. That was the theme of the conference for me.
How Does it Feel to be Loved?
About a month ago, I was stunned to learn that I was a finalist for the 6th Annual Plutus Awards at FinCon. Fellow "Best Retirement-Focused Personal Finance Blog sponsored by Stocks For the Week" finalists Our Next Life informed me in the comments section of one of my recent posts.
Neither of us ultimately won, but during the conference I found out that we were selected from among many, many nominees.
It was quite an honor to be recognized for all the work I've put into this blog. Thanks to the Plutus Award panelists for this distinction, it's given me a significant sense of validation.
Searching for clarity and direction of this blog was a goal going into the conference. Coming out on the other end of it, I think I've found some.
What does all this mean for the Retire Before Dad blog? Well, I'm only beginning to see the light and where I'm going. But I expect you'll be seeing some changes, especially regarding the look and feel of my website, and perhaps in the frequency of posting and topics of discussion.
The most popular posts have always been the ones with broader reach. Dividend stock investing is a fairly small subset of all potential readers. As much as that will remain a part of my retirement plan, I want to think bigger from a writer's perspective.
Instead of hurrying to write a new post every week, I may cut back some so that I can write longer and more meaningful posts. These will appeal to a broader readership, focusing on my financial situations and the tools I use, and will be posted when they are ready to be posted.
Writing one great post will impact more people than lots of good posts.As much as I love the investing blog community, there's a lot of noise. I want to try to reach others, including non-investors, who need inspiration and a sympathetic voice.
The bones of this site also deserve some serious maintenance. By hammering out articles every week, some of the technical aspects of the blog have been forgotten.
I need to spend some time updating old posts, interlinking, retagging, deleting, and redesigning the interface. This will all be meant to improve the user experience over the coming years. But it takes time, and I'm solo here.
What I want is to be more thoughtful and deliberate with the path of this blog. That will take more behind the scenes work up front, but will lead to better content and more focused and in-depth posts in the future. Don't think I'm backing off or slowing down. I'm excited for where this is going.
Featured photo via Pixabay.
Check out the video below to hear the song Beginning to See the Light by the Velvet Underground, accompanied by the visuals of the 1968 movie The Color of Pomegranates. YouTube has restricted direct embedding of this video, but you can easily click through to see it.
Favorite tools and investment services right now:
Credible* - Now is an excellent time to refinance your mortgage and save. Credible makes it painless.
Personal Capital - A free tool to track your net worth and analyze investments.
M1 Finance - A top online broker for long-term investors and dividend reinvestment (review)
Fundrise - The easiest way to invest in high-quality real estate with as little as $10 (review)
*Advertising Disclosure: RBD partners with Credible which offers rate comparisons on many loan products, including mortgage refinances and student loans. This content is not provided by Credible or any of the Providers on the Credible website. Any opinions, analyses, reviews or recommendations expressed here are those of the author's alone, and have not been reviewed, approved or otherwise endorsed by Credible. RBD is compensated for customer leads. Credible Operations, Inc., NMLS Number 1681276, not available in all states. 320 Blackwell Street, Suite 200 Durham, NC 27701.