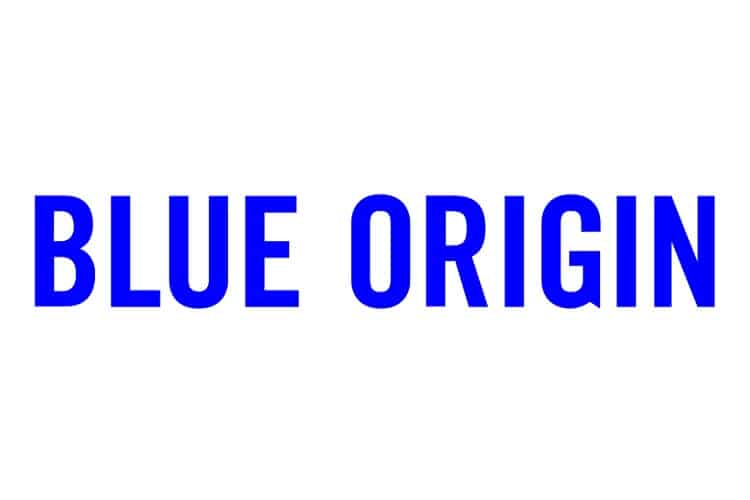 Can you invest in Blue Origin stock? Not today. Below we'll explore the company's long-term prospects and the potential for an IPO.
Investors looking for exposure to the long-term space flight aspirations of Jeff Bezos can invest in Amazon (AMZN) stock today to support his endeavors. Our favorite online broker to buy Amazon stock is M1 Finance.
---
Latest Blue Origin News
02/17/2022: Blue Origin is building more rockets to meet 'robust demand' for space tourism
01/26/2022: Blue Origin set to acquire Honeybee Robotics
11/04/2021: Blue Origin loses NASA lawsuit over SpaceX $2.9 billion lunar lander contract
10/25/2021: Blue Origin and Sierra Space developing commercial space station
10/05/2021: William Shatner will fly to space aboard Blue Origin rocket
07/20/2021: Launch Day: Jeff Bezos Rides Blue Origin Rocket into Space
06/13/2021: Winning Bidder Paid $28 Million for Ticket to Space With Jeff Bezos
06/07/2021: Jeff Bezos will fly on the first passenger spaceflight of his company Blue Origin in July
04/30/2021: Blue Origin will soon begin selling tickets for rides on its space tourism rocket
04/26/2021: Blue Origin protests NASA awarding astronaut lunar lander contract to Musk's SpaceX
04/12/2021: DARPA awards nuclear spacecraft contracts to Bezos' Blue Origin
02/23/2021: How Jeff Bezos and Elon Musk are ushering in a new era of space startups
02/09/2021: Jeff Bezos's next act after Amazon: Getting his space company, Blue Origin, off the ground
What is Blue Origin?
Blue Origin is a privately-held aerospace engineering company founded in 2000 by Jeff Bezos, Amazon's Founder and Chairman (and former CEO).
The company's mission is to:
Build a road to space so our children can build the future.
Bezos believes that earth is the "best planet" and we must protect it from the future. As the human population grows and more current inhabitants achieve greater prosperity, the consumption of earth's limited resources may not be sustainable.
Bezos's solution is to expand the human footprint beyond earth.
Eventually, Bezos envisions humans living in earth's orbit and heavy industry moving to the moon and beyond.
To achieve this vision over the coming generations, humans must reduce space exploration costs through the reusability of launching and landing spacecraft.
Lowering costs and improving safety are the first steps before humans can live and operate above our atmosphere at scale.
Here's more on the Blue Origin mission:
Is Blue Origin Publicly Traded?
No, Blue Origin is not publicly traded.
Who Owns Blue Origin?
Blue Origin was founded in 2000 by Jeff Bezos. Bezos has sold Amazon stock over the years to fund Blue Origin privately.
He has pledged to sell $1 billion of Amazon stock per year and "plans to continue to do that for a long time".
Therefore, Blue Origin is owned by Jeff Bezos.
The author has not been able to validate any other equity shareholders, though Blue Origin has received grants from NASA and the U.S. Air Force.
Will Blue Origin have an IPO or SPAC?
Bezos is one of the wealthiest people in the world. His financial resources are nearly unlimited.
So if he intends to continue to self-fund Blue Origin and retain full ownership control, he can.
The purpose of public funding is to raise money and spread risk. However, since $1 billion per year is less than 1% of Bezos's net worth, the risk for him is worth the reward.
His concern is expanding the human footprint beyond earth, not financial risk. He's willing to stake a significant amount of money to make it happen.
Additionally, the Blue Origin business model is unproven, and there may never be a road to profitability. The company spends extraordinary amounts of money designing, launching, and testing spacecraft yet has limited revenue to date.
Outside investors crave growth and profit potential. Profit is not a primary driver for Bezos — advancing humanity is.
Therefore, Blue Origin may never be a candidate for a public offering, either an IPO or SPAC.
On the other hand, SpaceX's Starlink has a business model and a path to profitability in sight, making Starlink a candidate for a public offering once cash flow is predictable and profitable (hopefully).
Not until Blue Origin demonstrates a road to a profitable business model will it ever become a public entity. Providing the launch capabilities for satellite internet, space tourism, and space mining are potential profit drivers.
A profitable business, or an aging Bezos may eventually lead to the Blue Origin IPO.
When is the Blue Origin IPO Date?
There is no Blue Origin IPO date because the company is unlikely to be publicly-traded in the near future.
Bookmark this page for the latest Blue Origin business news.
What is the Blue Origin Stock Price?
Since Blue Origin is not publicly-traded on a stock exchange, there is no Blue Origin stock price.
Should Jeff Bezos decide to take the company public, we'll hear about in long before the IPO occurs.
What is the Blue Origin Stock Symbol? Blue Origin Ticker?
Blue Origin has not yet submitted public filings to the SEC. The company may never go public.
Therefore, it is not yet known what the Blue Origin stock symbol would be. We can only speculate.
Here are a few Blue Origin stock symbol possibilities that appear to be available in the U.S.:
Will Blue Origin Stock be a Motley Fool Stock Advisor Recommendation?
We won't know until after the IPO if Blue Origin will be a Motley Fool Stock Advisor recommendation. However, Blue Origin fits the mold of high-growth, disruptive business models that the Fool typically recommends.
Not to mention, the Motley Fool has been a multi-decade investor in Bezos through Amazon. The Fool has recommended Amazon stock since the early 2000s.
When the Motley Fool recommends a company, there is usually an immediate spike in the price. Fool newsletter subscribers are notoriously long-term-minded and rarely sell, meaning the stock price will continue to rise.
If it becomes public, Blue Origin may also receive a recommendation by the Motley Fool Rule Breakers newsletter or other premium services. Both services have handily beaten the broader market since the early 2000s.
Read this Motley Fool Stock Advisor review to learn about the stock selection methodology and about how you can participate in excellent returns.
Stock Advisor is currently half-off at just $99 for an annual subscription.
Can you Invest in Blue Origin Stock Today?
No.
Believers in Jeff Bezos and his desire to expand humanity beyond earth would be best suited to invest in Amazon stock (AMZN).
Bezos has funded Blue Origin from Amazon stock sales — though Amazon itself is not a holder of Blue Origin equity.
However, since Bezos derives his wealth from Amazon stock and it's the primary funding vehicle for Blue Origin, there is alignment between Amazon's success and his aspirations for Blue Origin.
Investing in a project such as Blue Origin is a very long-term endeavor, so there are no short-term trading opportunities to profit from Blue Origin. However, some derivative investments may be available, such as defense contractors and other suppliers.
Investors looking to profit are better off investing in what's available to invest in today rather than waiting for a Blue Origin IPO, which may never arrive.
An investment in Amazon is an investment in Bezos, even though he stepped down as CEO (he remains Chairman of the Board).
Investors who own Amazon stock and hold long-term help keep the price rising, indirectly supporting Bezos's side projects.
Read more: Starlink Stock
What is the Amazon Stock Price Today?
Best Broker to Buy Amazon Stock
What is the best online brokerage for buying Amazon stock?
Long-term buy and hold investors should look for a broker that's not as geared toward frequent trading.
Also, since Amazon stock price is relatively high, you should consider a broker that offers fractional share ownership.
As an individual investor, you'll want to open an account with a commission-free online broker. That way, you'll invest most of your money instead of waste it on fees.
I'm a big fan of the online brokerage M1 Finance. M1 Finance is a reliable and robust, no-fee online broker for beginner to advanced investors that prioritizes fractional share investing (you can invest as little as $10 into Amazon stock).
As your investing skills and portfolio mature, M1 is one of the best platforms to scale.
Investing in stocks is 100% free on the platform. They also offer an integrated checking account and low borrowing rates. Read my complete M1 Finance review here.
The platform is more intuitive than traditional brokers because it's built on a modern technology platform.
You create portfolio "pies" that contain all the stocks and ETFs you want to own and in what percentages. Add Amazon stock to your portfolio pie and diversify among other individual stocks or broad-market stock index ETFs such as the Vanguard Total Stock Market ETF (VTI)
M1 Finance does not offer IPO access. But it's my favorite for long-term investing, which is my preferred strategy for disruptive companies.
* Disclosure: The web page contains affiliate links from our partners. If a reader opens an account or buys a service from a link in this article, we may be compensated at no additional cost to the reader. This article is for information purposes only. Do not buy or sell a stock based on this content alone. The author is long VTI.
Favorite tools and investment services right now:
Credible* - Now is an excellent time to refinance your mortgage and save. Credible makes it painless.
Personal Capital - A free tool to track your net worth and analyze investments.
M1 Finance - A top online broker for long-term investors and dividend reinvestment (review)
Fundrise - The easiest way to invest in high-quality real estate with as little as $10 (review)
*Advertising Disclosure: RBD partners with Credible which offers rate comparisons on many loan products, including mortgage refinances and student loans. This content is not provided by Credible or any of the Providers on the Credible website. Any opinions, analyses, reviews or recommendations expressed here are those of the author's alone, and have not been reviewed, approved or otherwise endorsed by Credible. RBD is compensated for customer leads. Credible Operations, Inc., NMLS Number 1681276, not available in all states. 320 Blackwell Street, Suite 200 Durham, NC 27701.