Free Book Giveaway! Choose FI – Your Blueprint to Financial Independence
This page contains links to our partners. RBD may be compensated when a link is clicked. Read disclosures.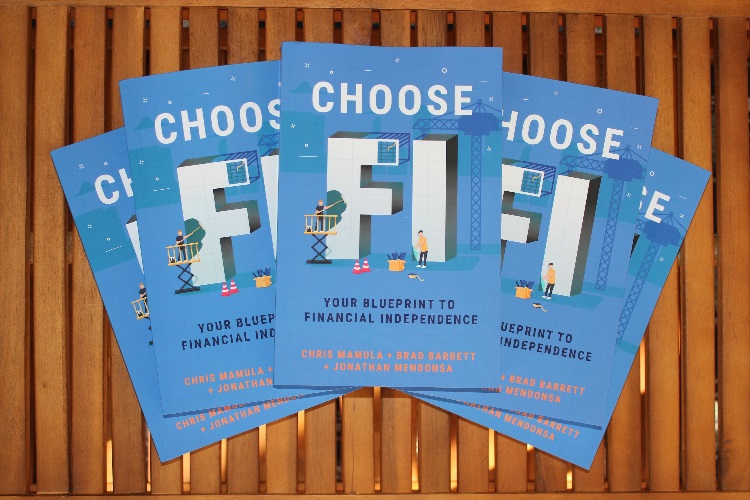 Some friends of mine published a new book this month. It's called Choose FI: Your Blueprint to Financial Independence.
And I'm giving away five paperback copies. Previous book giveaways for Chad and Tanja were hugely popular, so I'm excited to do another for the Choose FI book.
The contest is a little different this time. I'm using an ice breaker game I learned in consulting called Two Truths and a Lie.
Keep reading and enter to win the book (and try to guess my two truths and a lie, with pictures).
The Choose FI Podcast
Choose FI is a podcast about lifestyle and financial strategies to achieve financial independence (FI) at a young age. FI is a state of financial security whereby your existing savings combined with passive income streams is enough money to last for the rest of your life, without the need for additional earned income.
The podcast came to be when Jonathan Mendonsa heard Brad Barrett on the Mad Fientist podcast talking about optimizing credit card travel rewards. Both residing in Richmond, VA, Jonathan invited Brad to meet for lunch, and they decided to collaborate on the project that became the Choose FI podcast and blog.
Having known Brad since first meeting him at the FinCon financial bloggers conference in 2015, I've listened to Choose FI on and off since the first few episodes. Then I was honored to be a guest on Episode 122, Intro to Dividend Investing. Dozens of podcast guests over the 140+ episodes are long-time FinCon attendees.
The Choose FI podcast and its global Facebook community and local meetup groups have become the seasoned oak of the "FIRE movement".
The Choose FI Book
The primary author of the book is Chris Mamula, who is not part of the podcast. Chris retired early and moved to Utah to become a full-time dirtbag millionaire and outdoor enthusiast. His first blog is called Eat the Financial Elephant, but he's since become the primary writer for the long-time early retirement blog, Can I Retire Yet?
I first met Chris three FinCon's ago in Dallas. We share the same hometown and love for skiing. Chris retired at age 41 from a career in physical therapy.
In the FIRE community, the word retirement can mean different things. Chris retired from a career to pursue the art of writing.
Chris is a great writer on his own, but it can be hard to get noticed in the crowded space of personal finance writing. What I find interesting about his trajectory is how he's partnered with more established authors and creators to up his profile.
He's done this at least twice. He pitched Darrow Kirkpatrick to help at Can I Retire Yet, and he pitched the Choose FI book idea to Brad and Jonathan.
It goes to show that one way up the granite wall of distinction in any business is to utilize the previously laid route of a lead climber.
Inside the Book
If you're new to the FIRE movement, then Choose FI: Your Blueprint to Financial Independence is a very good place to start. The book walks the reader through the basic principles of financial independence and the tactical steps to get there as fast as possible while enjoying the ride.
Having someone not involved in the weekly podcast be the primary author worked exceptionally well for this book. Chris takes the reader through the outline of the book, objectively extracting topics from the podcast interviews to emphasize the different strategies and concepts.
Then mixed into the narrative, Brad and Jonathan chime in (with avatars) to explain the concepts from their perspectives.
My favorite example of this is in Chapter 7, See the World, about maximizing travel rewards. Brad says that his daughter's love of the movie Frozen meant that their family would eventually go to Disney World. He figured out a way to use travel rewards points to go nearly for free. Jonathan's wife is from Zimbabwe, and traveling there to visit family was a priority for them, and the motivation to earn bonus airline miles.
Throughout the book, Mamula references multiple guest interviews from the podcast and articles from different financial blogs. These are well-known early retirement bloggers, many of whom you probably already know. I've highlighted a few of the bloggers from the book on RBD including:
Like other books about money written by bloggers, it covers the basics before getting into the details. For myself and many readers here, we already know a lot of this basic content. So you may find yourself skipping over some parts. But the authors must assume their audience doesn't know the basics (because most people are clueless about money).
That makes this book most appropriate for someone just getting started with building wealth. But that said, this book covers all of the critical components of pursuing FIRE, especially the methods most frequently discussed on the Choose FI podcast.
It can also benefit anyone looking to improve their financial security through mindful spending and lifestyle adjustments.
The book begins with the Stages of FI, which lays out the path for a beginner. Chapter 2 is about the "why" of FI, and Chapter 3 is about developing a growth mindset.
From there, the book splits into three parts: Part 1: Spend Less, Part 2: Earn More, Part 3: Invest better.
Some of the key focal points throughout the three parts include:
Reducing taxes
Earning travel rewards
Entrepreneurship
Traditional real estate investing
Index investing and
Enjoying the path to FI
The book sticks tightly to the preferred methods of the authors and many of the early podcast topics and guests. It doesn't stray into other strategies such as alternative investments, crowdfunding, dividend investing, options trading, or other speculative investing (growth stocks, crypto, currencies, commodities, etc.). Some of these topics came up in later episodes of the podcast after completion of the book.
The book focuses more on "smart" money moves that are lower risk compared to other valid strategies, which is appropriate for the audience.
Ultimately, if you choose the Choose FI path to financial independence, you'll likely end up with enough money to fund your preferred lifestyle. But probably also end up finding fulfilling work to keep you occupied once you leave a full-time career, much like the authors.
The most important takeaway from the book and the FIRE movement as a whole is that FI isn't about escaping a career you don't love. It's about building the wealth you need to pursue whatever work or leisure suits you best.
The Book Giveaway
OK, I have five copies of the book to give away. I like to use these contests as a way to get to know my readers better.
I'm drawing from an ice breaker game from my days in consulting. It's called Two Truths and a Lie.
Here's how it works. In the three input spaces in the following section below, tell me TWO true things about you. They could be accomplishments, bad habits, family stories, interesting facts, hardships, ANYTHING.
Then fabricate ONE lie.
These don't need to be elaborate.
The idea is to share extraordinary (or mundane) things unique to you. Please keeps these short, one to three sentences each.
The most interesting entries will win.
I'll contact the selected readers via email, at which point I'll ask for your physical mailing address. Please allow two weeks for delivery. After confirming all of the winners, I'll delete all responses and emails.
Please submit your response by Saturday, October 12th at 11:59 pm EST to be eligible. I'll choose the winners by Sunday evening.
I had about 60 responses to each of the two previous book giveaways, giving you about a 1 in 12 shot at winning a copy. Go for it, or you can Click Here to skip the contest and buy a copy for yourself.
Note: To keep shipping costs within reason, only U.S.-based readers are eligible (or U.S. territories – I mailed a book to Guam and it was cheaper than California).
I'll Start
I've visited both the heaviest non-functioning bell and the second heaviest functioning bell in the world.
I met Sting backstage at Bonnaroo in 2007. He tested a joke on me before later using it on stage. It was about being an Englishman in Tennessee.
When I was a child, I survived the ferocious sting of a Portuguese man o' war. The venom-filled nematocysts of its tentacles temporarily paralyzed my left leg.
Find out which one is a lie after submitting your response below.
Your Turn – Tell me Two Truths and a Lie!
OK, give me your two most intriguing truths, and one not-so-obvious-but-creative-and-still-intriguing lie. Enter all the fields, and don't forget to hit submit.
---
NO LONGER ACCEPTING SUBMISSIONS. WINNERS WILL BE NOTIFIED SUNDAY EVENING (Late-ish).
---
OK, now that you've shared yours with me, I'll give you the answer to mine.
#1 Heaviest Bells – TRUTH
When I visited the 195,000-pound Mingun Bell just north of Mandalay, Myanmar, in December 2001, it was considered to be the largest functioning bell in the world. It was second in size to the 445,166-pound Tsar Bell in Moscow, Russia. The Tsar Bell is severely cracked (see below). I visited Moscow in 2005.
However, this was before there was a Wikipedia page on the subject. I later learned that a heavier functioning bell was cast in Pingdingshan, China in December 2000. The 255,736-pound Bell of Good Luck is currently the heaviest functioning bell in the world.
The Wikipedia page List of Heaviest Bells is fascinating, including the story of the 655,000-pound Great Bell of Dhammazedi. The largest bell ever was stolen from the Shwedagon Pagoda in Yangon, Myanmar in 1608, and sank to the bottom of the Bago and Yangon Rivers where it remains to this day, even after several modern rescue attempts.
I wrote about giant bell tourism for a US News article called 15 Travel Themes to Explore in Retirement.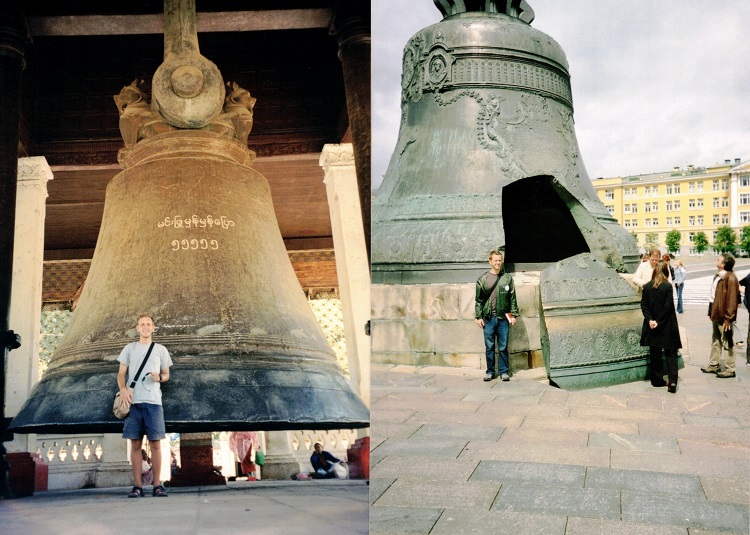 #2 Sting Joke Backstage at Bonnaroo – LIE
I did see Sting at Bonnaroo in 2007, but I was never close to getting backstage.
The truthful story is, I met Lionel Richie backstage at Jazz Fest in New Orleans in 2006. He tested a joke on me about what the Louisiana humidity did to his hair in the 1970s.
Here's a clip of Lionel from the 2006 show. And it turns out he made a similar hair joke at Jazz Fest in 2018.
#3 Portuguese man o' war – TRUTH
This happened to me when I was eight-years-old on vacation in Hilton Head, SC. I was on a raft kicking my legs in the water. It was the worst pain I've ever experienced, followed by weeks of the most intense itch of my life.
My seven-year-old nephew considers this incident to be the coolest thing about me.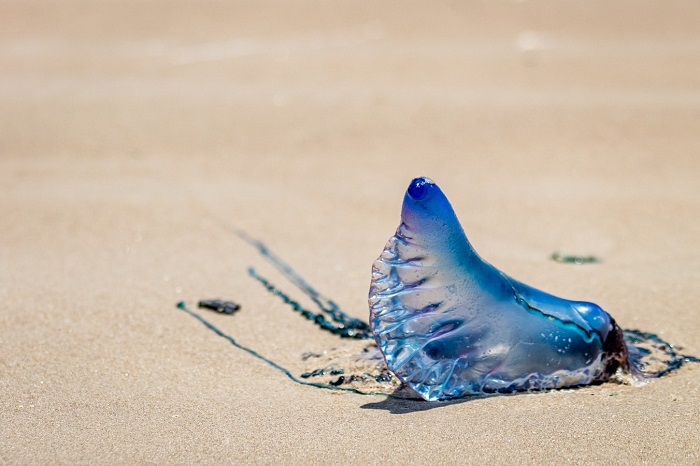 Man o' war photo by Joshua J. Cotten via Unsplash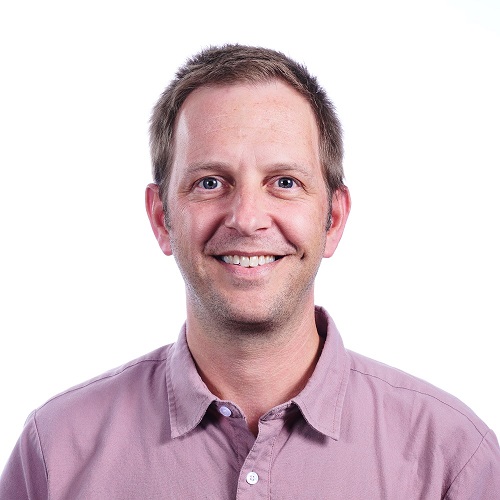 Craig is a former IT professional who left his 20-year career to be a full-time finance writer. A DIY investor since 1995, he started Retire Before Dad in 2013 as a creative outlet to share his investment portfolios. Craig studied Finance at Michigan State University and lives in Northern Virginia with his wife and three children. Read more HERE.
---
Favorite tools and investment services right now:
Fundrise — Simple real estate and venture capital investing for as little as $10 (review)
NewRetirement — Spreadsheets are insufficient. Get serious about planning for retirement. (review)
M1 Finance — A top online broker for long-term investors and dividend reinvestment (review)
High Yield Savings — Put idle cash to work. FDIC-insured savings products.