Cutting The Cord – A Year Without Cable TV
This page contains links to our partners. RBD may be compensated when a link is clicked. Read disclosures.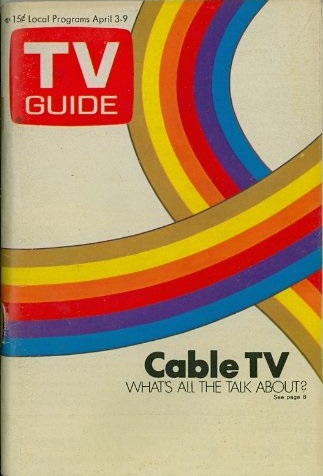 Our family decided that cutting the cord on cable TV was right for us. After a full year, here's how it's going.
Read my post about saying bye bye to cable TV by clicking here.
Overall, we have no regrets about our decision.
We miss a few things like the DVR, certain sporting events, and some mindless cable shows we would occasionally indulge in.
But we're watching less TV now, making us much more productive in the evenings after the kids are asleep. When we do watch TV, we're consuming much higher quality programming and still able to avoid most commercials.
To top it off, we've saved more than $500 over the year.
The way all Americans watch TV is quickly evolving. We now have more ways to consume content than ever. With this post I want to share what our family has done for in-home entertainment this year, and how we've adapted after dropping cable. If you are considering cutting the cord, this will hopefully give you an idea of some options that are available.
Cost Savings
In the previous post, I calculated our our savings like this:
$115 – old cable/internet bill
$60 – minus new internet only bill
$8 – minus the monthly cost of Netflix
= $47 savings per month, or $564 per year
This held true. The amount we saved is the equivalent to receiving a year's worth of dividends from owning 427 shares of Coca-Cola (KO), worth about $17,300. I've reinvested KO dividends for almost 18 years and I still don't own that many shares!
Our provider did try to raise our internet by $6 per month after the first year. I called negotiated it down to a $1 increase for the next 12 months. Even without cable, I find myself playing cat and mouse with the idiotic cable company.
Our Habits Since Cutting The Cord
Dinner time through bedtime is rather chaotic in our household. One of the kids will either throw a tantrum or get very messy at the dinner table. Bath time is another chore, as is brushing teeth. But we split the duties and get through it, then read books to the kids before bed. I'm sure when we're older, we'll look back at this time in our lives and cherish it. But day to day, it's exhausting.
Some nights we're so tired that all we want to do is watch TV. Other nights, we complete tasks around the house. Also, I recently joined a gym, and my wife does some exercise classes one night a week. And night time is when I write and maintain this blog. So we really only sit down about twice a week to watch TV anymore. Except, of course, when we binge watched our way through the first four seasons of Game of Thrones.
Without numerous recordings waiting for us on a DVR, we don't feel an urgent need to finish shows. So we watch less and get stuff done around the house which is otherwise impossible when the kids are awake. We feel much more productive, and we don't miss the backlog of House Hunters International episodes. By not watching as much TV, we generally get to bed earlier too, improving our health and well-being during the day.
What We've Been Watching and How We Get It
One of the reasons we cut the cable cord was because we were watching bad TV. Remember Revolution on NBC? I hope you don't, it wasn't that good. Yet, that took up an hour of our time every week. We knew if we started accessing content from sources other than cable, we would watch better TV, catching up on the very best shows we missed.
Antenna
After cancelling our TV service, I bought an Amazon branded antenna for about $30. It's similar to a Mohu. The cord is not long enough to reach our window, so I sort of hung it off a bookshelf. It doesn't look great, but if it's in the perfect spot, we get clear HD reception for ABC, CBS, FOX, and NBC. We don't get PBS, but most of that content is available online.
Netflix
We signed up for the Netflix streaming service for $7.99 per month. The movie selection is a bit disappointing, but we don't watch movies that frequently.
Neflix has PLENTY of kids programming, so no issues there. My son and daughter utilize their limited TV time by watching Daniel Tiger's Neighborhood, Dinosaur Train, Chuggington, Curious George, and a number of other shows. It turns out some of these are accessible through the PBS app on Apple TV too, so that's another option.
The only real hole in kids programming is movies. There are some on Netflix, but most, if not all Pixar and Disney movies are not there. DVDs make great gift suggestions to the grandparents.
Instead of watching crappy dramas on the main networks, Netflix has provided us hours of some of the best programming out there. Namely, I watched the entire Breaking Bad series right away. We also binge watched the first two seasons of House of Cards, and are slowly getting through season three (not as good so far). A new season of Arrested Development is also available, but disappointing and we haven't even finished it yet, after being huge fans of the original show. More shows are waiting for us like Orange is the New Black and Mad Men (if we dare start that long one). Not to mention all the new programming they have in the works.
Apple TV
We watched our Netflix through a Sony DVD/Blue Ray player that has an ethernet connection at first. Netflix, Hulu Plus and Amazon Prime are all built into it. We knew all along we'd upgrade to Apple TV and received one as a Christmas gift this year.
The Apple TV interface is much better than the Sony. It's easy to use, utilizes WiFi, and has a lot of free programming built in. Apple TV connects to any iTunes purchases we've ever made, plus has a great Netflix interface. What's annoying about Apple TV is that many apps don't work unless you have a cable subscription. So you see a CBS icon, but the shows are unavailable unless you can link it back to a cable provider. We do get some CBS shows, primarily The Amazing Race, on our iMac which we can then AirPlay to our Apple TV. For whatever reason, they let you watch the show on a computer, but not on Apple TV directly. The number of shows available are limited and don't stay available long, so you have to keep up.
Other applications like the ABC app, allow us to watch certain shows without logging in. The selection is limited for shows like Modern Family and you still have to watch commercials. Modern Family and The Big Bang Theory are the types of shows we don't really watch anymore, probably due to lack of DVR capability.
What's most annoying with not having cable is that you do this runaround, where you can get some programming, but jump through a few hoops to get it, or it disappears before you can watch it. With more people cutting the cord, there is a glaring opportunity to make this all much simpler.
Enter Apple again. Rumors about an upgraded Apple TV and possibly a subscription service in the works could be a solution. Apple is allegedly working deals with the main networks (except NBC), and popular cable channels like ESPN, to stream through Apple TV for about $30-$40. If deal is worked out, we may be interested as long as our internet costs don't spike.
HBO Go vs. HBO Now
HBO Go is an app on your device (Apple, Roku, Chromecast, tablet etc.) that allows you to access HBO programming that you pay for through your cable subscription.
Some family members came to visit us last summer for a few weeks. They were very helpful giving us a much needed break from the kids here and there. They also signed into the HBO Go app on our iPad. We didn't have any interest in watching HBO on the iPad, aside from a few episodes of Veep, but still had the access. We later learned HBO doesn't necessarily frown upon sharing IDs for their content, noting they're in the business of creating loyal fans.
Once we got the Apple TV, we were able to start using the AirPlay feature. This allowed us to beam whatever is on the iPhone, iMac, or iPad screen right up to the TV through WiFi. I was skeptical this would work. But when we gave it a try, to our amazement the HD picture was perfect.
The time came to start watching the ultimate show – Game of Thrones. Simply put, if you haven't it, you're missing the best TV series out there right now. Lost held that badge for a while, then Breaking Bad and Mad Men. Now it's Game of Thrones.
People who don't watch usually hear about the excessive violence and nudity. There is a lot of violence for sure, and I can understand the reluctance to watch because of that. Bare breasts and butts on the other hand, are certainly not a reason to abstain. There's plenty of T & A, but it's not every episode. Just make sure the kids are asleep.
Not long before the start of season five of Game of Thrones, HBO and Apple announced a deal to make available a stand alone subscription service called HBO Now through Apple TV for $14.99. After a few months, HBO Now is expected to be available on other devices like the Roku and Chromecast. HBO now is essentially the same as HBO Go, just it isn't paired with a cable subscription.
Instead of continuing to watch through our iPad on a borrowed cable ID, we decided to buy the HBO Now subscription for the new episodes of Game of Thrones. The first month is free and we'll continue at least through this season then decide if we want to continue.
Downsides of Cutting the Cord
The biggest downside of cutting the cord is sports. ESPN was a big loss, but I've had other problems watching sports too. Most recently, I was annoyed that CBS aired dramas on their main channel Saturday night while putting the March Madness NCAA Men's Basketball semi-finals on TBS. I ended up watching at a bar.
We do miss the DVR. While watching shows like Shark Tank live on the antenna, I could do without the commercials. But paying $18 per month to rent a DVR was too much, and I don't miss it that much.
My biggest fear is that the cost of internet will rise briskly. It's obvious the cable companies are increasing the internet prices to offset cord cutters. So until somebody else can deliver huge and growing amounts of data to our home, we're stuck.
My hope is the next iteration of the Apple TV and other devices will come with a built-in hard drive, perhaps with a Tivo-like service installed. With the presumptive Apple TV subscription service, we could record live TV again and watch it on our own time.
It's also possible, in my view, that Apple could use this device as a gaming interface too. By embedding that functionality, developers could program games for the TV, almost like a console. Technically, you can already play a game on your iPhone and AirPlay it to the TV, but I think Apple may have more ambition on that front.
Apple is the elephant in my portfolio, so I pay attention to these things.
Final Thoughts
The bottom line for us is that we enjoy our cable-free lifestyle and we aren't turning back. There's plenty of free content for us to watch from various sources. We also pay a little for Netflix and HBO Now to give us access to unlimited hours of quality entertainment, at a lower cost than cable. I watch less sports now, but I do many things less now since I have kids.
If you're considering cutting the cord on your cable, I'd say go for it. If you have any questions about the process, feel free to ask in the comments below.
What about you? Do you still pay for cable? Are you using Apple TV or other streaming device now instead of cable? Thinking about cutting the cord?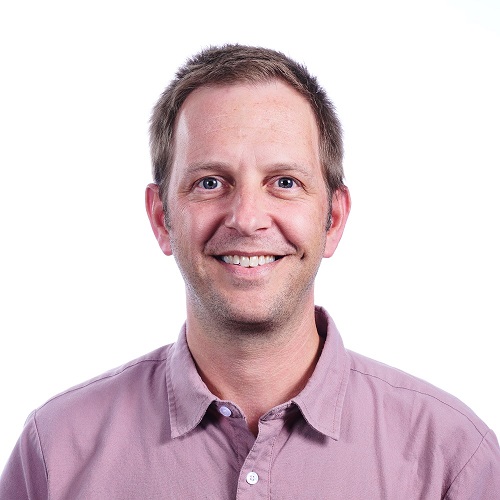 Craig is a former IT professional who left his 20-year career to be a full-time finance writer. A DIY investor since 1995, he started Retire Before Dad in 2013 as a creative outlet to share his investment portfolios. Craig studied Finance at Michigan State University and lives in Northern Virginia with his wife and three children. Read more HERE.
---
Favorite tools and investment services right now:
Fundrise — Simple real estate and venture capital investing for as little as $10 (review)
NewRetirement — Spreadsheets are insufficient. Get serious about planning for retirement. (review)
M1 Finance — A top online broker for long-term investors and dividend reinvestment (review)
High Yield Savings — Put idle cash to work. FDIC-insured savings products.