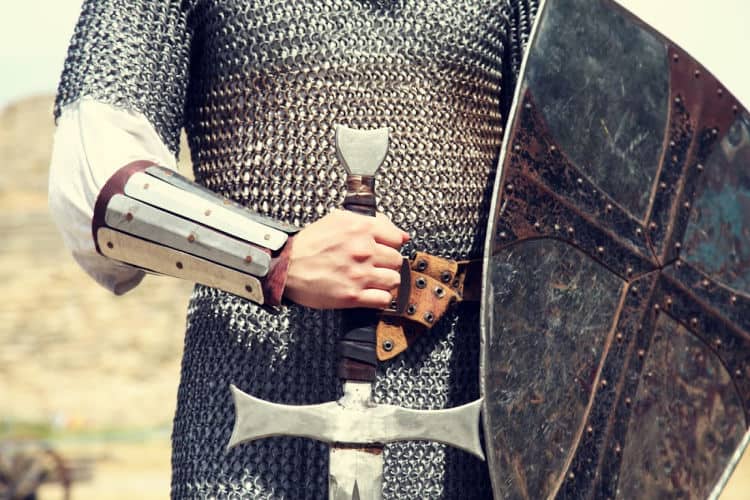 The 2020 Recession is here. Financial decisions we make today will help or hurt us later on.
In a recent blog post, I wrote about having an investment strategy as the markets fall. The primary message was to be patient because the corporate fallout from the health crisis is an incomplete story.
Q1 2020 corporate earnings reports are just starting. S&P 500 companies have a free pass to "withdraw guidance" for the year, meaning, they can't predict business performance.
So it's a challenge for the market to value stocks until there's more clarity. Markets are moving based on virus data and government actions. I expect that to change when companies begin to report earnings.
But today's article is less about investing.
Not everybody has money to invest or is paying attention to the markets. Many have more significant concerns.
We should all be taking steps to sure up our finances now that the 2020 Recession is here, and prepare in case things get worse.
Remember when the real estate bubble burst in 2006? That was the beginning, not the end of problems.
Recession planning should be part of a continuous financial improvement cycle, not a panic mode when adversity arrives. Over time, more good money decisions and fewer bad ones will make you less susceptible to a recession.
Today's post is about defensive tactics to help navigate this recession and start thinking about the next unpredictable crisis (however far away).
The 2020 Recession is Here, What Now?
I filled you in on my situation two weeks ago. I'm grateful to be with an employer positioned to continue operations remotely into the foreseeable future.
Not everyone is so fortunate — millions will lose their jobs this year, and the unemployment rate could rise above 20%.
We're used to looking at recessions in the rearview mirror. Now it's different — we're living it.
Here's what we're facing:
Spiking unemployment — bad for everyone and doesn't fix itself once normalcy returns.
Health crisis — and healthcare is tied to employment.
78% of American workers live paycheck to paycheck — true during the best of times.
The stimulus is temporary — funded by a massive debt burden placed on our children.
Oil prices have cratered — usually good for the economy, but nobody is driving or flying; low prices put the American oil production industry at risk, at the mercy of OPEC.
The airline, hotel, and cruise industries are frozen — crazy.
Most retail stores and small businesses are closed — also crazy.
Most frightening, emergency government actions can have unintended consequences (like inflation or deflation). $2 trillion is a shitload of money, and there may be more to come.
We don't know how the economy will absorb t or if it will even work. How the U.S. currency or government debt markets will react over the long-term is anybody's guess.
All of this means uncertainty, compounded. This recession could be a marathon — or it could be quick and dirty.
Though I'm regularly investing in stocks and will continue to do so throughout the 2020 Recession, it's wise to be cautious with our cash and personal finances.
Whether you're in a fortunate employment situation or expecting to become a victim of the recession, we can all take some near-term steps to strengthen our financial footings.
Utilize Assistance
First of all, if you lose your job, don't hesitate to claim the unemployment insurance owed to you by the state. The federal government is padding the state payments by an extra $600 a week for four months. Get it as soon as you can.
I declined unemployment payments when I lost my job in October 2017, but I had savings and my side business to fall back on, and the economy was strong. Had it happened during a broader crisis, I would have been first in line.
If your mortgage company is offering payment assistance or suspension and you need it, take it. But don't be fooled, you'll still owe the money later. Read and understand the terms beforehand.
Accumulate Cash
With uncertainty in the air, you should accumulate cash in a checking or high yield savings account.
More cash means you can stay out of debt if faced with a job loss or other virus-related or economic setback.
You should already have three to six months of cash in a savings account for emergency purposes — it doesn't hurt to add more if you can. You'll protect yourself if things get worse, and position yourself to take advantage of investment opportunities.
To build more cash, start with spending. Reduce it fervently (see below).
Hold off on items you expected to spend money on but can live without for now, such as home maintenance or appointments (hair, dentist, etc.).
Sell stuff while maintaining social distancing. Use electronic payments and mail, or leave an item outside for someone to pick up at the curb.
Stop paying extra toward mortgages and other low-interest debts. Refinance high-interest credit card debt with a reputable online lender to free up cash flow.
You can also accumulate cash from dividend income (pause reinvestment) or investment sales. Don't do this in a panic. But if your due diligence identifies specific stocks or other investments that may be at a higher risk going forward, sell to have more cash on hand (and benefit from a tax loss).
Implement Pragmatic Spending Reductions
No matter your current income, job security, or wealth, spending reductions are prudent in periods of uncertainty. We have no idea where this crisis is headed (even the best-case scenario). So conserving cash today is paramount, especially if your primary income is at risk.
Fortunately, spending reductions are happening automatically since most of us are stuck at home. We're saving on gas, impromptu shopping sprees, eating out, and socializing.
I've gone to Costco twice in the past month, and intend to go shopping no more than once every two weeks.
We aren't spending much aside from food, home supplies, and hygiene items. The best quarantine money we've spent to date was $10 for a jump rope and a box of sidewalk chalk for my kids. That $10 investment has paid lucrative time dividends for Mom and Dad.
Decreased spending should increase the monthly excess cash flow from your primary income source. Manage it wisely.
Be Smart with Your 2020 Recession Stimulus Payment
You do not have a patriotic obligation to spend money.
Instead, secure your household first before helping others.
Most of us will receive a stimulus payment of a few thousand dollars in the coming weeks. Pay for food and shelter first.
If you are nervous about your financial security, use this money to strengthen your foundation. Even if you don't need it right away, hold on to the money until you have more clarity on the longer-term situation.
You don't want to rush out and spend the money on take-out food landscaping supplies, only to learn three months later you're out of a job. Don't count on more stimulus money.
For those prepared and in excellent financial shape, look for ways to support your local economy while maintaining distancing.
We intend to spend some save some, and pass the kids their portion to spend a little and save the rest.
I will not invest the stimulus money.
Maximize Earnings (and Earn Creatively)
Whether you're still employed or not, now is as good a time as any to increase your income. Even with the additional burden of homeschooling, you can prioritize time to assess your skill set and formulate ideas to earn more.
Start with your full-time job. With so many people working at home, there may be opportunities to shine. Show extra initiative and make yourself more visible online.
I wouldn't ask for a raise this week but perform as though you deserve more money, and eventually, you will get it (at your current employer or the next).
I read an article that said, "make money online from home" searches have increased.
As someone who earns money online from home, I encourage anyone interested to research and pursue such a venture. However, it's a long-game. Don't expect near-term results.
Open an Etsy store, start a blog, provide a service on Fiverr, or explore other ways to earn money in ways that utilize your strengths.
Be mindful that competition has increased.
Maintain Reasonably Priced Debt
Now is not the time to be paying down low-interest debt (e.g., low rate car financing, student debts) unless you are confidently financially secure.
If you're unsure about your financial status or feeling anxious about money, pause extra payments.
High-interest debt, such as excessive credit card debt, is different. If your job is relatively secure, continue paying off the debt, but pad your cash savings first.
One benefit of the lower interest rates set by the Federal Reserve is that mortgage rates are again near all-time lows.
Now is a great time to refinance your mortgage. However, mortgage providers are swamped with demand. You may have to wait in line.
Refine your Business Plan
Sometimes offense is the best defense.
Great businesses emerge during crises. The market disruption will open opportunities to sow the seeds of success while other businesses meet their demise.
Imagine if you've always aspired to open a restaurant. What better time to refine your business plan than today? We will all eat out again, but unfortunately, some of our favorite hidden gems will not survive. Commercial real estate will become discounted as worthy tenants thin out.
That's just one example. Unfortunately, many local businesses will not be able to survive this, despite the government stepping in with the Paycheck Protection Program.
Now is the time to refine your business plan.
Preparing for the Next Recession
It may seem a bit early to be thinking about the next recession. But here's the thing:
We should always be preparing for the next crisis or recession. Because once you retire, you want to be equipped for all scenarios, so you don't have to go back to work.
If you aren't ready for the 2020 recession, identify where you are weak and strengthen that portion of your financial situation as soon as possible.
It should be fresh on your mind.
Make financial decisions bearing in mind that tomorrow could be worse than today — think this way both in a recession and a roaring bull market.
I'm not a sky-is-falling pessimist. But I've experienced the dot-com bubble, the real estate and financial crisis, and March 2020. As such, my planning preference has become more conservation as I age and wisen.
That means less debt, more cash on hand, and a diversified portfolio of stock and bond index funds, and income-producing assets.
I believe more ardently today that a single salary is not enough income — not for one person, and not for a family.
It's not too early to be thinking about the recession as we navigate this one. So here are some ideas to get you thinking about your future today.
Maintain a Long-term Outlook
If you pay too much attention to daily news and market moves, your emotions will eventually lead to mistakes. Designate your long-term financial goals as the guideposts for day-to-day decisions.
Always keep your eyes on the target. Don't be tempted by short-term fast-money opportunities or shiny objects.
Don't Swim Naked
Once the economy and your financial situation improve, you should aim to reduce debt, not take on more of it (except for a long-term home or profitable investment property).
U.S. consumers collectively add more debt during economic growth. Some people make themselves more vulnerable while times are good, only to be completely naked as the tide rolls out.
One thing I love about debt is that the indebtedness of others makes me wealthier.
So as we recover from this recession and enter a new cycle of economic prosperity, focus on reducing debt to strengthen your financial beach body, however far off the next recession may be.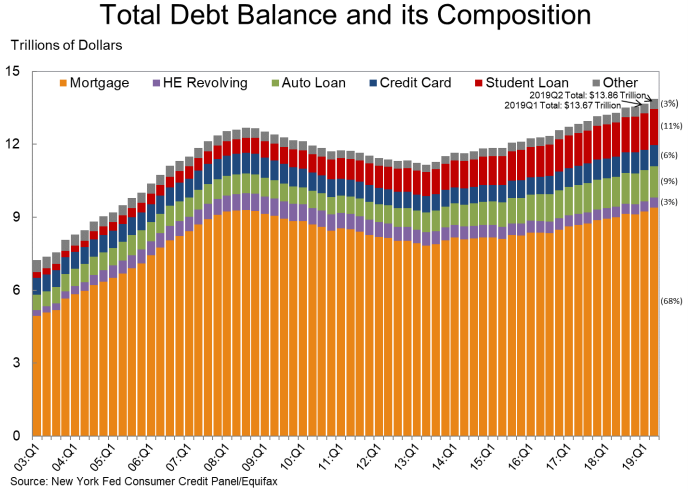 Build Income Streams
I advocate the use of investment assets to create passive income to help fund a comfortable retirement lifestyle without a full-time job.
Though the current economic downturn may provide discounted investment opportunities, constructing income is a non-stop activity (unless you lose your primary income).
The most accessible and reliable asset classes to build income streams are dividend stocks, crowdfunded real estate, rental properties, and bond funds. Other options could include a business stake or alternative assets.
Small business ownership is another source of diversified income, either active or as a silent partner.
If full-blown entrepreneurship isn't your cup of tea, building a side business might be more appealing. Now that I have a family, I couldn't muster the courage to go all-in on a business (like my childhood neighbor, the butcher).
So a side business was the perfect option for me. I can maintain my lucrative day job that provides a stable salary and excellent benefits for my family while building a profitable and rewarding business.
Business ownership is not for the lazy or weak of heart. But if you desire empowerment and control of your time, entrepreneurial activities deliver better than a full-time job.
Explore the Unusual
You can simultaneously be cautious about the future and plan to do epic things. Prosperity and recessions come and go, but persistence prevails.
Contemplative investing and financial planning will enable you to pursue whatever makes you curious in retirement. For me, it's travel.
Our retirement plan will be solid enough to endure disruptive economic calamities and provide sufficient financial resources to explore unusual places — barring another crazy new virus.
How do you feel going into the 2020 Recession? Have you already taken any steps to prepare?
Photo via DepositPhotos used under license
Favorite tools and investment services right now:
Credible* - Now is an excellent time to refinance your mortgage and save. Credible makes it painless.
Personal Capital - A free tool to track your net worth and analyze investments.
M1 Finance - A top online broker for long-term investors and dividend reinvestment (review)
Fundrise - The easiest way to invest in high-quality real estate with as little as $10 (review)
*Advertising Disclosure: RBD partners with Credible which offers rate comparisons on many loan products, including mortgage refinances and student loans. This content is not provided by Credible or any of the Providers on the Credible website. Any opinions, analyses, reviews or recommendations expressed here are those of the author's alone, and have not been reviewed, approved or otherwise endorsed by Credible. RBD is compensated for customer leads. Credible Operations, Inc., NMLS Number 1681276, not available in all states. 320 Blackwell Street, Suite 200 Durham, NC 27701.