DoorDash Stock: How to Invest in the Company
This page contains links to our partners. RBD may be compensated when a link is clicked. Read disclosures.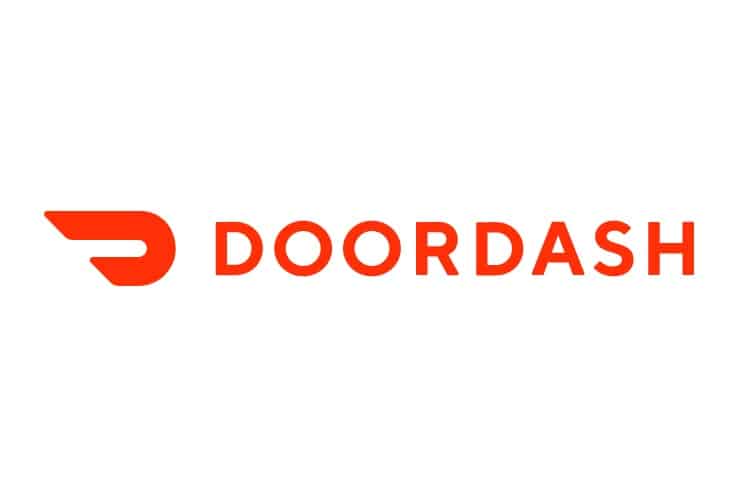 You can now buy DoorDash stock! The DoorDash IPO date was December 9th, 2020, at 12:43 pm EST. Open an account with a commission-free broker such as M1 Finance and buy the stock.
---
*** DoorDash Closed up 85.79% from it's IPO price on the first day ***
*** DoorDash stock opens for trading at $182 at 12:43 pm EST ***
*** DoorDash IPO Prices Above the Range at $102 ***
DoorDash S-1 filing now available. Read it here.
---
What is DoorDash?
DoorDash is an on-demand third-party food delivery service. The company primarily partners with local restaurants to enable customers to buy meals online and deliver them to their door.
It's one of the top three food delivery services in the United States, competing with the likes of GrubHub and Gopuff. It services more than 4,000 cities and partners with more than 340,000 stores across the U.S., Canada, and Australia.
DoorDash was founded in 2013 and is headquartered in San Francisco. The company is a graduate of the Y Combinator seed funding start-up accelerator. It's
Is DoorDash Publicly Traded?
Yes. DoorDash became a publicly traded company on December 9th, 2020, at 12:43 pm EST.
When was the DoorDash IPO date?
The DoorDash IPO date was December 9th, 2020, at 12:43 pm EST.
What is the DoorDash Stock Symbol, DoorDash Ticker?
The DoorDash stock symbol is "DASH" and trades on the New York Stock Exchange (NYSE).
What is the DoorDash Stock Price?
The DoorDash IPO priced at $102, above the expected range of $90-$95 per share range. The stock opened for trading at $182, more than 75% above the IPO price.
The DoorDash stock price is below:
Will DoorDash Stock be a Motley Fool Stock Advisor Recommendation?
We don't know if DoorDash will be a Motley Fool Stock Advisor recommendation yet. But, DoorDash stock fits the mold of high-growth, disruptive business models that the Fool typically recommends.
When the Motley Fool recommends a company, there is usually an immediate spike in the price. Fool newsletter subscribers are notoriously long-term minded and rarely sell, meaning the stock price will continue to rise.
DoorDash may also receive a recommendation by the Motley Fool Rule Breakers newsletter, its high-growth stock recommendation service. Both services have handily beaten the broader market since the early 2000s.
Read this Motley Fool Stock Advisor review to learn about their stock selection methodologies and how you can participate in excellent returns.
Stock Advisor is currently half-off at just $99 for an annual subscription if you use the button below. There's a 30-day full refund period (no questions asked) if you don't like it.
DoorDash S-1 Filing
Read the latest HTML version here.
Original and amended versions of the DoorDash S-1 filing are posted here.
The company issued 33 million shares at $102 per share, raising $3.366 billion. That values the company at $32.4 billion based on common stock, or $38.7 billion fully-diluted.
The following is a PDF printed version of the S-1 filings.
Can you Buy DoorDash Stock? Two Ways
It is challenging to acquire shares of a stock that is not yet trading on the public markets. It is possible, but you may not be eligible, and it may not be worth the hassle.
For example, if you look at Uber stock, individual investors salivated for years, waiting for it to trade publicly. When it finally went public, the stock price fell. So you were better off waiting to buy the stock instead of buying it before the IPO.
Now that the IPO is complete, everyone with a brokerage account can buy DoorDash stock:
Buy DoorDash Stock After it Begins Trading
Buy DoorDash Stock in the Initial Public Offering (IPO is complete)
1. Buy DoorDash Stock After it Begins Trading
The IPO is December 9th. At this point, if you don't have access to IPOs through a broker, you'll likely need to wait until after the stock begins trading.
In some cases, investors can get in at a price at or below the IPO price. This is not always true.
Uber, which many predicted to rise steeply, actually fell on the IPO date.
Your best chance to own the stock is by waiting for the IPO and making a purchase of DoorDash stock through a no-fee online brokerage account.
You can open the account before the IPO, then fund your account to be prepared to invest.
So what is the best online brokerage for buying DoorDash stock after the IPO?
As an individual investor, you'll want to open an account with a commission-free online broker. That way, you'll invest most of your money instead of waste it on fees.
I'll go over my favorites below. These have zero commissions and make it easy to buy DoorDash stock once it begins trading.
What is the Best Online Broker to Buy DoorDash Stock after the IPO?
For active traders who want to own DoorDash immediately when it begins trading, I recommend Robinhood (current deal — new customers get a free stock worth up to $279). Robinhood does not offer IPO access.
Long-term investors may prefer an online broker that's better for dollar cost averaging and dividend reinvestment.
I'm a big fan of the online brokerage M1 Finance. M1 Finance is a reliable and robust, no-fee online broker for beginner to intermediate investors. It's easy to get started.
As your investing skills and portfolio mature, M1 is one of the best platforms to scale.
Investing in stocks is 100% free on the platform. Read my complete M1 Finance review here.
M1 Finance does not offer IPO access, but it's the best for long-term buy and hold investing — my preferred strategy for DoorDash stock.
The platform is more intuitive than old school brokers because it's built on a modern technology platform. You create your ideal portfolio first, then fund it over time.
Simply fund your account and add DoorDash stock to your portfolio pie.
2. Buy Stock in the DoorDash Initial Public Offering (IPO)
If you have not indicated interest with a broker yet, you will not participate in the IPO. Those who indicated will find out if they will receive shares either the evening of December 8th or the morning of December 9th.
Demand is extremely high, making it very difficult to get pre-IPO shares.
When trading begins, everyone can buy the stock.
Position yourself now for future IPOs.
IPOs have always been available to the wealthiest customers of the leading brokerage firms. That's great if you're wealthy. Certain online brokers are better for IPO investing than others.
Financial technology is changing the way ordinary investors can invest in IPO.
The top broker for accessing IPOs today is TradeStation.
TradeStation has partnered with the IPO investing app ClickIPO to give its customers seamless access to IPOs and follow-on (secondary) offerings.
The partnership empowers ordinary investors to invest in IPOs through their existing brokerage account.
The ClickIPO app is available to all U.S. based investors today for research and indicating interest in IPO shares.
Link your existing online brokerage at TradeStation to get started immediately.
Joining a broker that offers access to IPOs does not guarantee an allocation, especially high-demand IPOs such as DoorDash.
You may be better off waiting for the company to start trading after the IPO.
Latest DoorDash Stock IPO News
08/11/2021: The Information: DoorDash Recently Held Talks to Buy Instacart (Reuters)
12/09/2020: Cramer sees 'rabid money' for tech IPOs, but warns investors not to chase DoorDash debut blindly
12/08/2020: DoorDash sells shares at $102 in IPO, pricing above range
12/08/2020: Questions Investors Should Ask Before Buying DoorDash This Week
12/07/2020: Jim Cramer recommends buy price (<$100) for DoorDash public debut, says don't chase the stock
12/07/2020: DoorDash is the 'most ridiculous IPO of 2020' and holds no value beyond bailing out private investors, says analyst
12/04/2020: DoorDash Boosts IPO Fundraising Target to $3.1 Billion
12/03/2020: DoorDash: The Value of Speed (deep analysis)
11/30/2020: Airbnb and DoorDash plan to target higher valuations for their December IPOs
11/13/2020: DoorDash releases filing to go public, reports $149 million in losses on revenue of $1.9 billion through September
11/12/2020: DoorDash, Wish and Affirm Join Airbnb to Fuel Year-End IPO Boom
11/12/2020: DoorDash, Roblox, Wish and Airbnb all expected to go public before year's end
11/05/2020: DoorDash and Instacart face brighter IPO prospects after ballot victory in California
08/22/2020: DoorDash Is Planning a Traditional IPO in Fourth Quarter 2020
07/16/2020: DoorDash inks deal with Walgreens to provide over-the-counter medicine and snack deliveries
07/06/2020: The Delayed DoorDash IPO Appears Imminent and Impressive
06/18/2020: DoorDash confirms $400M raise, IPO timing unclear
02/27/2020: DoorDash Announces Confidential Submission of Draft Registration Statement for Proposed Initial Public Offering
Conclusion
The DoorDash IPO is complete. You can now own the stock.
If you didn't get in before the IPO, don't be completely disappointed. Google's shares rose 18% on the day of its IPO. Many people probably sold that day. Had they held for the next decade, their holdings would have been up 1,000%.
If the DoorDash is truly remarkable company, the real money will be made over the next decade, not on the IPO date.
Please perform due diligence on the SEC S-1 filing and don't buy DoorDash stock with money you can't afford to lose.
* Disclosure: The web page contains affiliate links from our partners. If a reader opens an account or buys a service from a link in this article, we may be compensated at no additional cost to the reader. Opening an account with a broker that provides access to IPOs does not guarantee the customer allocations of specific IPOs.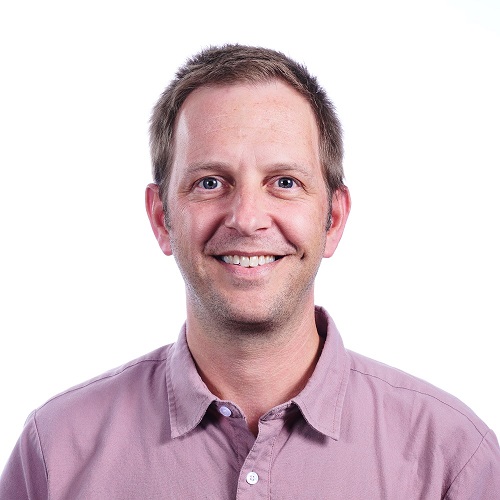 Craig is a former IT professional who left his 20-year career to be a full-time finance writer. A DIY investor since 1995, he started Retire Before Dad in 2013 as a creative outlet to share his investment portfolios. Craig studied Finance at Michigan State University and lives in Northern Virginia with his wife and three children. Read more HERE.
---
Favorite tools and investment services right now:
Fundrise — Simple real estate and venture capital investing for as little as $10 (review)
NewRetirement — Spreadsheets are insufficient. Get serious about planning for retirement. (review)
M1 Finance — A top online broker for long-term investors and dividend reinvestment (review)
High Yield Savings — Put idle cash to work. FDIC-insured savings products.