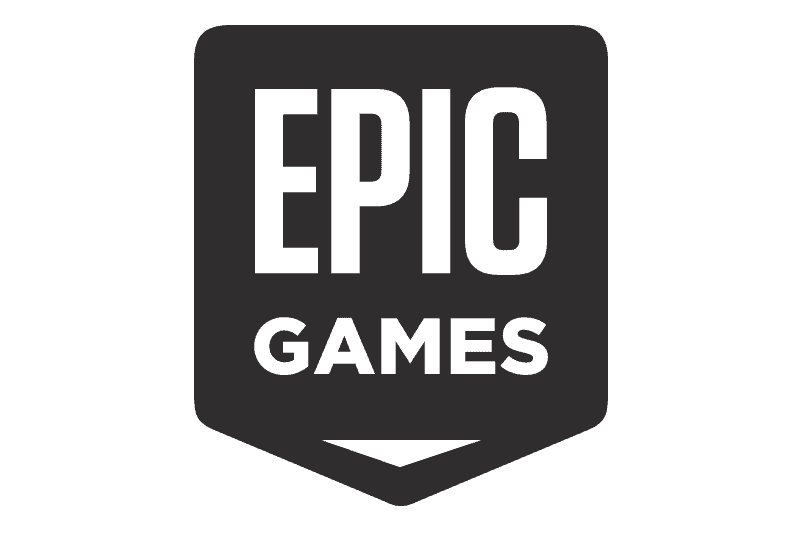 Learn how to invest in Epic Games stock if the company files for an IPO. Get access to select IPOs with Tradestation, which offers free IPO access to all customers. Or browse pre-IPO platforms for early equity opportunities.
---
Latest Epic Games Stock IPO News
04/25/2022: Epic Games CEO Tim Sweeney talks the metaverse, crypto, and antitrust
04/11/2022: Sony and KIRKBI Invest in Epic Games to Build the Future of Digital Entertainment
04/07/2022: The LEGO Group and Epic Games Team Up to Build a Place for Kids to Play in the Metaverse
04/05/2022: How Epic Games is changing gaming—and maybe the metaverse
04/04/2022: Epic Games Raises $144 Million for Ukraine Aid
03/02/2022: Bandcamp is Joining Epic Games
02/16/2022: There are now more than 500 million Epic Games accounts
02/04/2022: How Sony can make a comeback in the console wars
11/23/2021: Epic Games acquires Rock Band maker Harmonix
11/04/2021: Fortnite to shut down in China as Beijing intensifies video game crackdown
10/08/2021: Apple asks judge to pause Epic Games antitrust orders as it appeals ruling
09/10/2021: Epic Games court ruling unlikely to seriously damage Apple's services business
07/21/2021: Epic Games acquires Sketchfab, a 3D-model sharing platform
04/13/2021: Announcing a $1 Billion Funding Round to Support Epic's Long-Term Vision for the Metaverse
03/21/2021: Fortnite-owner Epic Games worth $28bn as fundraising taps lockdown bonanza
01/05/2021: Fortnite Creator Is Buying a Dying Mall to Develop New Headquarters
08/13/2020: Fortnite vs. Apple and Google: Everything you need to know
08/06/2020: 'Fortnite' creator Epic Games is now valued at $17.3 billion after blockbuster funding deal
---
What is Epic Games?
Epic Games is a video game company based in Cary, NC. It's best known as the creator of the first-person shooter game, Fortnite, one of 10 most popular online games globally, with more than 350 million registered users.
Fortnite is free to play, but the company makes money from in-app purchases (that do not give players an advantage).
Since its founding, the company has created more than 50 games, and recently acquired the HouseParty smartphone app and several game development technologies.
It also created the Unreal Engine, a game development software framework for use by other game developers.
Epic Games was founded in 1991 by Tim Sweeney.
Is Epic Games Publicly Traded?
No, the company is privately owned.
Who Owns Epic Games?
Founder and CEO, Tim Sweeney, is the primary owner of of the company. At one point, his stake was more than 50%, but Forbes has estimated his stake is now about 28%.
Tencent Holdings (TCEHY), the Chinese conglomerate and largest video game company worldwide, purchased a 40% equity stake in Epic Games in 2012.
Other shareholders include early investors, employees, and venture capital firms, including Baillie Gifford, Fidelity, Lightspeed Venture Partners, the Ontario Teachers' Pension Plan Board, T. Rowe Price, Blackrock, David Tepper, KKR, Sony, Smash Ventures, and KIRKBI (holding company of The Lego Group).
Its most recent funding round (April 2022) valued the company at $31.5 billion.
You can find a complete list of Epic Games investors at Crunchbase.
When is the Epic Games IPO date?
The Epic Games IPO date is currently unknown. The company is majority-owned by its founder and CEO, so it won't go public until he says so.
As private demand for ownership remains high, Epic Games does not need to go public in the immediate future.
However, as Epic Games has increased its equity shareholders to include more venture capital firms, a future IPO is more likely so that private investors can cash out.
Private investors are patient, but will eventually need liquidity.
We won't know the date until one of two things happens:
The Epic Games IPO date range leaks to the financial press
The SEC releases a publicly-available Epic Games S-1 filing
Typically with a high-profile company of this size, reports of intent to have an IPO will leak to the press a year or two ahead of the IPO. As of mid-2021, we haven't seen reporting on a potential IPO, indicating the Epic Games IPO may be a few years off.
Even when the company and SEC publicly release the S-1 filing, we still won't know a firm date. However, the IPO date typically occurs a month or two after the S-1 releases to the public.
Because Epic Games is a so-called unicorn, you can be sure that the Epic Games IPO date announcement will be big news.
What is the Epic Games Stock Price?
Since Epic Games is not publicly traded on a stock exchange, there is no Epic Games stock price yet.
What is the Epic Games Stock Symbol, Epic Games Ticker?
Epic Games has not yet submitted public filings to the Securities and Exchange Commission. Therefore, we don't know what the Epic Games stock symbol will be. We can only speculate about the Epic Games ticker.
Here are two suggestions, both of which are available in the U.S.:
Will Epic Games be a Motley Fool Stock Advisor Recommendation?
We won't know until after the IPO if Epic Games will be a Motley Fool Stock Advisor recommendation. However, Epic Games stock fits the mold of high-growth, disruptive business models that the Fool typically recommends.
Considering the Fool's affinity to recommend video game stocks (EA, ZNGA, ATVI, TTWO) and many software as a service companies, I wouldn't be surprised if Epic Games stock becomes a top pick after the IPO.
Epic Games may also receive a recommendation by the Motley Fool Rule Breakers newsletter or other premium services. Both services have handily beaten the broader market since the early 2000s.
Read this Motley Fool Stock Advisor review to learn about their stock selection methodologies and how you can participate in excellent returns.
Stock Advisor is currently half-off at just $99 for an annual subscription if you use the button below.
Can you Buy Epic Games Stock? Four Potential Ways
It's a challenge to acquire shares of a stock that is not yet trading on the public markets. It is possible, but you may not be eligible, and it may not be worth the hassle.
For example, if you look at Uber stock, individual investors salivated for years, waiting for it to trade publicly. When it finally went public, the stock price fell. So you were better off waiting to buy the stock instead of buying it before the IPO.
There is one way to own Epic Games stock indirectly, and three ways you may be able to acquire shares of a pre-IPO stock such as Epic Games.
Own Tencent Holdings (TCEHY) stock
Buy Epic Games Stock After it Begins Trading
Buy Epic Games Stock in the Initial Public Offering (IPO)
Buy Epic Games Stock in Pre-IPO Secondary Marketplaces
1. Own Tencent Holdings (TCEHY) Stock
You can own a small piece of Epic Games by purchasing stock in the Chinese-based technology conglomerate Tencent Holding (TCEHY), which is traded on the Hong Kong stock exchange.
Tencent Holdings owns 40% of Epic Games as a result of a 2012 investment. However, its Epic Games investment value is a fraction of its total value, around $700 billion as of mid-2020.
U.S. investors can own international stocks through an ADR, or American depository receipts, which offer U.S.-based investors a way to own non-US stocks without the complexities of dealing in foreign stock markets and taxes.
I recommend buying individual stocks via one of the no-fee online brokers mentioned on this page.
2. Buy Stock After the Epic Games IPO
Since acquiring pre-IPO shares is delicate and usually reserved for wealthy investors (accredited), the most likely way you'll own the stock is to wait patiently for the IPO to complete.
In many cases, investors can get in at a price at or below the IPO price. This is not always true.
But Uber, which many predicted to rise steeply, actually fell on the IPO date.
The moral here is that spending significant effort to own a company before the IPO may not be worth it in the end. You may also spend time and effort to obtain shares, but only receive a small allocation. Even if the stock soars, your upside gain may be limited.
Your best chance to own the stock is by waiting for the IPO and making a purchase of Epic Games stock through a no-fee online brokerage account. You can open the account well before the IPO, then place your first trade to learn how to buy shares of a company.
I recommend starting with a company you know well. If you like Walmart, for example, buy Walmart stock.
So what is the best online brokerage for buying Epic Games stock?
As an individual investor, you'll want to open an account with a commission-free online broker. That way, you'll invest most of your money instead of waste it on fees.
I'll go over one of my favorites below. It has very reasonable fees and will make it easy to buy Epic Games stock once it begins trading on open stock markets.
What is the Best Online Broker to Buy Epic Games Stock after the IPO?
If want to participate in IPOs, TradeStation and Webull offer IPO investing to customers (more below). However, you're never guaranteed a share allocation and most high-demand IPO will not be available.
Long-term investors may prefer an online broker that's better for dollar cost averaging and dividend reinvestment.
I'm a big fan of the online brokerage M1 Finance. M1 Finance is a reliable and robust, no-fee online broker for beginner to intermediate investors. It's easy to get started.
As your investing skills and portfolio mature, M1 is one of the best platforms to scale.
Investing in stocks is 100% free on the platform. They also offer an integrated checking account and low borrowing rates. Read my complete M1 Finance review here.
M1 Finance does not offer IPO access. But it's my favorite for every day investing.
The platform is more intuitive than old school brokers because it's built on a modern technology platform. You create portfolio "pies" that contains all the stocks and ETFs you want to own and in what percentages. Simply add Epic Games stock to your portfolio pie.
3. Buy Stock in the Epic Games Initial Public Offering (IPO)
Ambitious investors may attempt to position themselves to invest in the Epic Games IPO once it arrives. Most retail investors will not get access.
The wealthiest clients at the top investment banks will get IPO shares in the hottest deals.
Your chances of getting IPO shares depends on four factors:
IPO demand
Your broker and eligibility
Your assets under management at the broker
Propensity to flip shares
As IPO demand increases, the chances of receiving IPO shares decreases. Therefore, the IPOs that are most interesting to the masses are the hardest to access.
Lower-demand IPOs may be available to retail investors who are customers at participating brokers.
What are the Best Online Brokers for IPO Investing?
For an extensive list of IPO-friendly online brokers and their eligibility, check out this page.
Wealthy customers ($1 million+ accounts) at Fidelity, TD Ameritrade, and Schwab may have a shot at some IPOs, depending on demand.
TradeStation and Webull are the best options for investors with less than $250,000. Both give limited access to lower-demand IPOs and secondary offerings through a partnership with ClickIPO, an IPO investing app.
Joining a broker that offers access to IPOs does not guarantee a share allocation, especially in high-demand IPOs. You are probably better off waiting for the company to start trading after the IPO.
Click here to download the free 15-page eBook, How to Invest in IPOs – A Fundamental Guide for Ordinary Investors.
4. Buy Epic Games in Pre-IPO Secondary Marketplaces
Founders, early employees, and investors often find themselves in a difficult predicament. They own valuable shares of a company that doesn't trade publicly.
These shareholders might have multi-million dollar net worth's because of their stock holdings, but the stock is not liquid because it doesn't trade on an exchange.
A few platforms have evolved to gives these individuals a way to liquidate their holdings before the IPO.
Some of the most prominent include Linqto, EquityZen and Forge.
These sites bring liquidity to an otherwise illiquid asset. Accredited investors may join these sites and attempt to buy shares of these companies when they become available.
The shares are only offered to accredited investors because the company's financials are not publicly filed with regulators yet, increasing the risk to investors.
For High-profile companies, demand is high, lowering your chances of acquiring shares, if you're accredited.
Conclusion
For ordinary investors, it will be difficult to acquire pre-IPO Epic Games shares. If you're determined, follow the pre-IPO marketplaces and pay attention to any offerings. You must be accredited to invest this way.
Otherwise, you'll need to wait for the IPO date or buy an indirect position through Tencent Holdings.
But that's not necessarily a reason to be disappointed. Google's shares rose 18% on the day of its IPO. Many people probably sold that day. Had they held for the next decade, their holdings would have been up 1,000%.
When the Epic Games IPO is near, please perform due diligence on the SEC S-1 filing and don't buy Epic Games stock with money you can't afford to lose.
Disclosure: The web page contains affiliate links from our partners. If a reader opens an account or buys a service from a link in this article, we may be compensated at no additional cost to the reader. Opening an account with a broker that provides access to IPOs does not guarantee the customer allocations of specific IPOs. The author is long BYND.
Favorite tools and investment services right now:
Credible* - Now is an excellent time to refinance your mortgage and save. Credible makes it painless.
Personal Capital - A free tool to track your net worth and analyze investments.
M1 Finance - A top online broker for long-term investors and dividend reinvestment (review)
Fundrise - The easiest way to invest in high-quality real estate with as little as $10 (review)
*Advertising Disclosure: RBD partners with Credible which offers rate comparisons on many loan products, including mortgage refinances and student loans. This content is not provided by Credible or any of the Providers on the Credible website. Any opinions, analyses, reviews or recommendations expressed here are those of the author's alone, and have not been reviewed, approved or otherwise endorsed by Credible. RBD is compensated for customer leads. Credible Operations, Inc., NMLS Number 1681276, not available in all states. 320 Blackwell Street, Suite 200 Durham, NC 27701.