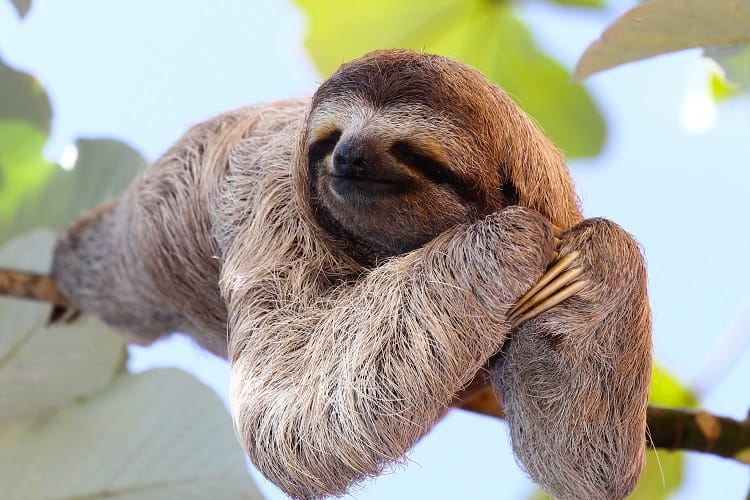 My last post was a free book giveaway. To enter to win, I asked readers to include ideas on what kind of future article ideas you'd be interested in reading (the lazy survey) or anything else on your mind.
There were 109 entrants to win the book and 77 messages about future content ideas.
Many of you wrote to say that you enjoy the blog and to thank me. I'm grateful for all of your encouraging messages.
As I went through your responses, I categorized them to see what themes bubbled to the top.
I will use the lazy survey results to plan blog posts in the future. Thank you for responding.
In the meantime, I thought it would be fun to share what I discovered and answer some common questions that probably don't need to be whole blog posts.
If you didn't chime in last time, please contact me or leave your content ideas and topic preferences in the comments section at the bottom.
Current Situation, FIRE, Transition to Retirement
Many of you asked about me — where am I on the road to retirement, details of my portfolio, family, work, etc.
It's been a while since I updated my Portfolio page, so I'll aim to do that by June 30th.
Financially, progress toward early retirement is good. I hit my financial independence (FI) number in early 2021, giving me some flexibility.
But I have no plans to stop building wealth.
I'm still working a full-time job in the same career I've "endured" for 20 years.
I go into the office one or two times a week, and I've enjoyed returning to corporate paradise.
My company and co-workers are great. The retirement plan is the best I've ever seen.
I feel rejuvenated returning to the office after being stuck at home for two years.
Cafeteria food is free to encourage people to come back. Everyone is vaccinated.
I'm grateful for the top-tier employee benefits, especially as we've navigated my son's Type 1 Diabetes diagnosis.
But my last two work projects have been challenging and not so enjoyable. I'll spare the details, but I consult for a complex organization with lots of money to spend, but technical and cultural sandbags limit significant progress.
I question my career often, especially since we've hit our FI number and my side business (writing, blogs) is profitable and could use more attention.
I've hinted here several times that I'm considering leaving my career to focus on full-time blogging.
I enjoy writing and running websites and believe I can help more people make smarter financial decisions — and make an honest living doing it.
But I can maintain a full-time career and side business as long as I'm motivated.
However, the desire to focus all of my "professional" energy on financial writing is strong.
Ideally, I'd work about 20-30 hours a week on my business, and spend more time on family, health, house projects, travel, and community engagement.
I'd "retire" from my career and ride my business into full retirement, possibly past age 55.
Our kids are 10, 8, and 6.
Leaving my career (and the excellent healthcare plan) is a big step. See Health Insurance and Early Retirement below for more.
Plus, college costs loom.
There may be opportunities for part-time work, transition to retirement, or a sabbatical, but I haven't explored those options seriously yet, and I'm not sure a hybrid approach is the right move.
When the time is right, I hope to find a suitable break in my project work and exit on good terms. Don't expect a big countdown or major announcement on RBD. You'll know when you start seeing more frequent blog posts.
F.I.B.E.R. empowers me to consider options beyond my traditional career.
Income Investing
Income investing has been the primary focus of RBD since the beginning. RBD started as a dividend growth investing and travel blog.
But to reach a broader audience, I scaled back what I write about individual stocks because most people don't own them and are better off in low-cost index funds.
We also cut back on traveling when we had kids.
I started diversifying my income portfolio beyond dividend stocks into peer-to-peer lending, real estate crowdfunding, and side hustles. Mainly because of opportunities I found through networking for this blog.
Build income streams. Explore the unusual became my mantra. That tagline helped to communicate the broader topics to expect on my blog — personal finance, investing, and entrepreneurship with a nod to my roots in travel.
I've always tried to write with an unusual perspective, keeping you guessing each article.
Topics about passive income, dividend stocks, product reviews, and alternative investments are always the most popular.
So these topics will always be a part of the blog.
The next blog post I intend to publish is a new take on earning income outside of your salary. Stay tuned.
Parenting and Money
Conversations with my kids about money don't generate much interest yet.
They're kids, so they think about cartoons, music, sports, friends, and their next snack.
The best way I've found to get my kids to understand money is to take them to 7-11 with their own cash.
If you want to see a young brain at work, watch them spend $5 at 7-11.
Candy vs. salty snacks, ice cream, ten types of sour gummies — how do you choose! It gives them some incentive to acquire more money.
My son loves pets, and my wife and I don't want a dog (maybe a cat, we'll see).
So he's exploring the idea of a pet sitting business this summer.
We wrote a business plan together, identifying all the neighborhood services he could do (collect mail, walk dogs, feed cats/fish, etc.). Then worked on pricing and an advertising plan.
Through his love of pets, I'm hoping to get him excited about revenue, expenses, and profit.
I have a spreadsheet that I call the bank of Dad, where I hold some money and pay interest on money they've received from grandparents.
My 10-year-old son set a goal to visit Australia one day, so we think of his stash as his Australia fund.
My 8-year-old daughter loves pandas. She wants to visit China one day.
Family trips to these two destinations would be epic graduation gifts.
As for investing, I haven't started any custodial accounts other than their Virginia 529s. I feel a bit behind on creating non-education investment accounts for them.
When they start earning money, I will open Roth IRAs and contribute whatever they earn.
Or I might open three custodial accounts, contribute $100 a month into VTI, and let them ride. However, investments in the child's name can impact future financial aid. So there's a lot to think about.
I haven't researched this extensively yet, so maybe that's a future blog post.
Health Insurance and Early Retirement
Many of you asked about health insurance in early retirement.
This is a challenging topic, and I don't like it.
But it's a necessary topic.
I haven't dug deep into early retirement healthcare because my plan upon leaving my career is to utilize COBRA for 18 months and use that time to figure it out.
Healthcare varies state-to-state, so researching and writing about it may not apply to most of my readers. I'm also hesitant to devote so much brainpower to the topic for a blog post before I need it in my life.
I recently looked into my state's Healthcare.gov plans and found my current health insurer's plan. However, I dug a little deeper to learn that two of the key doctors we rely on are not in-network (confusing and annoying).
Healthcare is the number one reason I'm still in a full-time career. To leave full-time work and rely on my writing business, I'll need to generate quite a lot of income to cover health insurance alone.
Now that we have excellent insurance and a life-long chronic illness in our family, it won't be easy to accept insurance that's anything less.
This topic will come up one day on the blog. I just hope I don't pull my hair out writing it.
My friend Fritz wrote extensively on the topic as he went through it in early retirement. So check out those articles to see his detailed thought process.
Post-Retirement Money, Well-Being
I'm not retired yet, so I don't put much thought into post-retirement well-being.
I'll likely jump right into full-time blogging when I leave my career, keeping me busy and cognizant.
However, mentally planning for retirement seems essential when I've talked to retired people.
Retirees who don't have a plan for after retirement often return to the workforce or become bored.
I've always planned to travel extensively in retirement (see Travel section below), so retirement boredom has never been a concern — though I think about scenarios where I might not be able to travel in retirement, requiring a Plan B.
There's also the topic of post-retirement money.
I don't have a detailed drawdown strategy yet because it's not on my radar since I plan to keep earning for now.
But the basic idea is to live off of my salary, side business income, cash savings, and dividends leading up to full retirement.
I intend to leave my retirement accounts untouched for as long as possible. I'll likely draw down the traditional IRAs first and leave the Roth IRAs for last.
Real Estate Investing
Many of you suggested I write more about real estate investing.
I owned a rental property from 2011 to 2019.
From accidental landlord to the big sale, it was a successful rental. We walked away with a decent cash windfall.
For the time being, I do not expect I'll buy another rental property — though I'd like to, perhaps as a retirement activity.
Even though our area is costly to own, I'd likely buy a property nearby. I'm also interested in vacation properties and part-time rentals.
However, I'm apprehensive about complicating my life as I'm approaching the period I want to travel more.
Travel is better with fewer obligations at home.
There are several ways to automate and outsource real estate investing activities, but owning more properties complicates things.
So I'm far more interested in real estate crowdfunding which offers several options for owning high-quality real estate without the hassle.
Fundrise remains my favorite crowdfunding platform. I've been investing there for five years, and my returns are above 10%.
The next article I publish will have a bit more detail on the success of that investment.
But for all things real estate investing, I'll refer you to my friend Chad who has a blog and YouTube channel with excellent content.
Travel
For a time, travel was my calling in life.
In 2001 and 2002, I traveled for 14 months, visiting 18 countries, spending only $10,000.
When I returned, I set my retirement goal of age 55 because I wanted to spend my retirement years visiting places I didn't make it to in my 20s.
Part of me wanted to continue traveling then, but I had a stronger desire to settle down and start a family.
Twenty years later, I am approaching retirement and this period where I expect to travel more extensively.
I still love to travel and have dozens of bucket list destinations targeted.
But even if I retire early, my kids will still be in grade school, so I can't just take off for six months to follow my passion.
Now, I want to travel WITH my kids before retirement travel when they have time off.
It's part of why I have this side business, so I can transition from a full-time career into a more flexible lifestyle to accommodate more travel dates.
We're now working through a family destination bucket list. We went to Universal Orlando this past spring break and have a couple more trips to Orlando planned.
Once we've visited the Florida family hot spots, we want to expand to Caribbean and Mexico resorts. Then a few road trips (national parks, Canada), and eventually, we'd like to take our kids to Europe, China, and Australia before they head to college.
We'll use travel rewards for some flights and hotels. But these trips will be costly, which is part of why I'm still focused on active earning and building wealth.
Since I already write about retirement and travel (to a lesser extent these days), I like the idea of starting a retirement travel-focused blog one day and own a great URL for it.
However, I'm not traveling enough to do that now.
Tax Planning
Quite a few readers indicated they'd be interested in hearing more about taxes and my personal tax reduction strategy.
Two things:
1) I'm not a CPA or tax attorney. So while I can give you some detail on how I'm dealing with taxes, there are more qualified folks out there. I want free tax advice too. Unfortunately, the best tax advice comes from a CPA that understands your situation. Here's my best advice, max out tax-advantaged accounts before investing in taxable accounts.
2) My profession has significant tax-related elements to it. So I sidestep many tax topics to avoid any potential conflicts of interest. Unlikely, but possible.
Make More Money
I put the making more money topic into two buckets:
Passive income
Active income
Passive income is the long-term goal.
Active income is where we can move the needle in the near term.
Earning income from writing is much more fulfilling than working for a company. The work I put into it increases the financial output.
That said, I don't want this blog to become a blog about blogging. Several well-known personal finance blogs have gone in that direction. It's not my intent here.
There are also other niches in personal finance about using apps or surveys to make extra money fast. That's not my thing, so I probably won't write about those products here.
So I often refer to my writing business, and I might even suggest that you start a blog as well (it's a very low-cost endeavor) — or a YouTube channel, podcast, or whatever fits your passion and the needs of others. You'll need a website for all of those if you intend to monetize your business.
Anything I write here will be about passive income or active entrepreneurship.
Alternative Investments (Including Crypto)
Alternative investments have become one of the more enjoyable topics to write about as technology and loosened regulations have opened up so many new asset classes for ordinary investors.
I do intend to write more investing platform reviews and comparison posts about alternatives because I believe alternatives deserve allocations in modern portfolios.
However, I prefer alternative investments that produce income and have intrinsic value.
That's why you haven't read much about Bitcoin, DeFi, Ethereum, and NFTs here.
I don't see value in them beyond being worth what someone else will pay.
You are welcome to dabble in the crypto space, and I may eventually, if the right kind of asset comes along.
The technology and global economy surrounding the technology are exciting. I'm interested in seeing where this massive new industry and the enthusiasm around it takes us.
But I'm not going to buy a crypto asset in hopes that the next guy will pay more than I did.
Bonds
Bonds are boring and historically underperform stocks over the long term. So in my youth and leading up to my mid-40s, I've never been that interested.
I own about 10% bonds in my retirement accounts through index funds. I also own municipal bond ETFs for tax-free income in my taxable accounts.
As rates rise and I age into my 50s, I expect I'll write more about bonds.
At the end of 2021 and this January, I bought my first I-Bonds from TreasuryDirect.gov. $20,000 worth total.
These bonds have gotten a lot of press recently because they are now yielding 9.62% for the next six months — a nearly risk-free yield from the U.S. Government.
There's a blog that focuses on I-Bonds called TIPS Watch, where I'm finding valuable information.
That 9.62% rate is good for the next six months after you buy them. Interest is tax-deferred. There's plenty of time to take advantage of them. But there are limitations ($10,000 max investment) and liquidity restrictions.
I'll write about these in more depth in my next blog post (targeting May 19th).
Other Topics People Brought Up
Those were the most common responses, but I received several other topic suggestions.
Here's a list with a few comments:
Financial Advisors — I prefer DIY financial management. If you do get an advisor, go with a fee-only

fiduciary

. Vanguard is the best deal I've seen. It only charges 0.30%.
Franchising — I don't have expertise here, and I prefer online businesses that have much lower startup costs.
Car Buying — Pay cash if you can. Buy used or entry-level models without leather and unnecessary extras.
Fund fees — Look for the "expense ratio". Index funds have expense ratios under 0.10%. Avoid funds with fees higher than 0.75%.
Sustainability — I like this topic a lot. It's an area I want to explore more, possibly with another blog someday (focusing on the people and companies tackling big problems).
"Remove the employee mindset" — Thanks to Shawn for this phrase; I may turn it into a blog post.
Minimalism — I love this topic but struggle to convince my family it's worth it. I'm always decluttering, but fighting a household that doesn't GAF. Makes it frustrating.
Mindset — Employee, retiree, creation mindset. Things to think about.
Options Investing — I used to dabble in options and made money with covered calls and LEAPs. But they take too much brainpower and attention for a part-timer.
Cash Savings — High yield savings rates should rise this year. I use Marcus and like it.
Meaning of Life — Wish I knew. Try this book.
Sloth photo via DepositPhotos used under license.
Favorite tools and investment services right now:
Credible* - Refinancing makes sense if you can lower your mortgage payment amount by a significnt amount. Credible makes it painless.
Personal Capital - A free tool to track your net worth and analyze investments.
M1 Finance - A top online broker for long-term investors and dividend reinvestment (review)
Fundrise - The easiest way to invest in high-quality real estate with as little as $10 (review)
*Advertising Disclosure: RBD partners with Credible which offers rate comparisons on many loan products, including mortgage refinances and student loans. This content is not provided by Credible or any of the Providers on the Credible website. Any opinions, analyses, reviews or recommendations expressed here are those of the author's alone, and have not been reviewed, approved or otherwise endorsed by Credible. RBD is compensated for customer leads. Credible Operations, Inc., NMLS Number 1681276, not available in all states. 320 Blackwell Street, Suite 200 Durham, NC 27701.