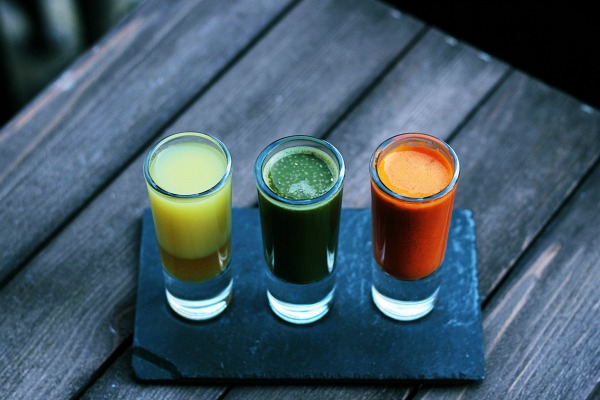 2017 was an exciting year for me as an investor, blogger, and professional nine-to-fiver. The year started off as expected. But in the last quarter, I was let go from my job putting a halt to most new investments.
The extra time has provided the opportunity to focus on my family and to work on my side business.
It doesn't look like I'll be back to full-time work this year, so 2018 is full of unknowns at this point. But I don't mind. I prepared for this jobless period and I now have the chance to find a new professional challenge while growing my side gig.
In today's year in review post, I'll go over some of the investment themes of the past year, share some stats and successes from my blog, and share some ideas on my mind for 2018.
Investing
Even though I lost my job this year, I still had nine solid months to make new income-producing investments.
Real Estate
Seven years ago I became an accidental landlord. My condo started as a residence but became so-so investment property when we moved to the suburbs and started renting it. After refinancing a few times, it now showers me with cash flow every month.
I started the year expecting to sell my rental property. When my previous tenants decided to move out, it felt right to liquidate the banana stand and put the cash to use somewhere else.
After quite a few meetings with real estate agents and being disappointed in the estimated sale price, I decided to keep the property and continue to rent it out. I was able to raise the rent and sign good tenants to the property in May. Next time the tenants move out, I'll consider selling again.
A big investment theme for the year was upping my real estate holdings using various real estate crowdfunding platforms. Late last year, I started digging into the different platforms and understanding the laws that have made investing this way possible.
2017 was all about putting money to work.
Real estate crowdfunding leverages the power of the "crowd" to enable individual investors to buy commercial and residential properties using smaller lots of cash. Technology has made this easy in a way similar to investing on the Lending Club platform.
I'm now active on two separate real estate crowdfunding platforms and both are feeding me passive income every month. The platforms are:
If you're looking to gain real estate exposure at higher yields than REITs, yet you aren't comfortable or ready to go all in on a rental or house flip, I recommend trying these platforms. So far the returns are solid.
Stocks and ETFs
One new experiment I started late in 2017 is the online broker M1 Finance. M1 Finance is a robo-adviser for people that want more control over their money. It's a different and more intuitive way to invest. I plan to share some of my results in 2018.
And some big news, as of this month, M1 Finance has completely eliminated its fees. It's now a FREE, no-cost, online brokerage, much more powerful than Robin Hood. Check out M1 Finance.
2017 has been a tremendous year for the stock market. The anticipation of tax reform plus the general strength in corporate earnings has driven returns to near 20%. I've been fortunate to participate in these gains through my dividend stock portfolio and retirement accounts.
Yet, with my move into real estate crowdfunding, I didn't put as much money to work in stocks in taxable accounts as previous years. I'm diversifying away from stocks to have better balance with my overall net worth. Some new stock holdings include Costco (COST) and Cardinal Health (CAH).
The general consensus I've read and agree with is that stocks are overvalued, BUT, could keep going up for some time. Especially with corporate tax reform and the repatriation of overseas cash. I can't say that I'm a firm believer in the bull market run as I see quite a few catalysts that could cause an overdue correction.
But I'm along for the ride and not selling. I intend to hold through the next downturn because my investment horizon is still decades long.
Once I'm back to work in 2018, I'll max out my 401(k) accounts again, then continue to take full advantage of any other tax-advantaged accounts that I can.
Retirement Accounts
My portfolio and most of what I share on this site are in a taxable online brokerage account. Those investments occur after maxing out all of my retirement accounts first including my 401(k) plus traditional and Roth IRAs for both Mrs. RBD and me. These accounts mostly hold index ETFs, plus a few individual stocks and a few mutual funds.
Since leaving my employer in October, I'm excited to mention that I finally moved my 14 years of 401(k) money out of my crappy 401(k) that I suffered with for so long. I've opened a new account and I'm in the process of reallocating my cash into low-cost funds.
Peer Lending
2017 was another year of reckoning for the peer to peer lending space. After some lousy underwriting in the second half of 2016, Lending Club return expectations have decreased, at least for the time being. Because of the bad loans last year, investors have universally seen their returns plummet. Mine included, but they are still positive in the 6% range. See my latest Lending Club investing review here.
As a result, Lending Club recently announced that individual investors will no longer have access to "F" and "G" loans which are most likely to default. This is in an attempt to ease the pain of investors and try to attract new ones. Lending Club also announced a change to the credit model which should help weed out some toxic loans and improve lending standards.
While I wait for more stabilization, I've been pulling money out of Lending Club and using it for living expenses while unemployed. Prior to my job loss, I was transferring funds to Fundrise.
I'm now in wait-and-see mode, hoping for a slow turnaround. I am trickling some funds back into notes using my original manual filter instead of LendingRobot. Lending Club stock has been a major disappointment too. I'm still a shareholder and I'm down a lot. While I'm still a believer in the technology and company, there's plenty of work for management to do.
Blogging
This was an incredible year for RBD. My traffic more than tripled and annual revenue rose 5X. Thanks for being a reader and contributing to my success.
The growth I've experienced this year has empowered the future and present me. Having income from my side business made losing my job much less bad. Now I'm working on my online businesses full time. Starting an online business in 2013 has been rewarding in many ways.
I attribute the rise in traffic to a few factors:
Consistent posting. I made a commitment to write and publish high-quality, consistent content, every week in 2017. Consistency keeps readers coming back and helps to build a following.
As a blogger, it's very easy to skip a week and it's hard to keep coming up with good ideas. Not every post here is awesome. But I do my best to write compelling stuff that you won't find anywhere else.
I only wrote once every two weeks 2016 and my readership flat-lined. Consistent content for the past 50+ weeks was a huge factor in growing my audience.
Big features. My website is big enough now that if I write something that is unique and good, people notice. Larger and more influential publications took notice of my blog this year which helped to up my profile as a writer.
In June, I became a contributor to US News & World Report. That gig is what brought me out from behind the curtain of anonymity after almost four years of bashfulness.
Other significant features this year included a mention on Becoming Minimalist which started a viral frenzy for my post That Clutter In Your Home Used To Be Money. Viral for me at least. That share led to the largest day ever on my blog with more than 21,000 page views. 13,000 the following day.
Then earlier this month, I was contacted by Business Insider to syndicate my recent piece What If I Don't Go Back To Work?
They called it I lost my job after 14 years — and it's made me realize that a day job might not be the best way to build wealth.
If you're curious, bloggers are not paid for syndication like this. Our compensation comes from the exposure to a larger audience, links that strengthen Google search rankings, and direct traffic.
That particular piece did not go viral, but it did send some decent traffic in my direction and helps to raise the profile of Retire Before Dad which helps to grow readership.
Facebook advertising. Facebook ads are an easy way to reinvest money earned back into your business. Done right and the ads can pay for themselves and then some. Best of all, they help spread the word about my blog and help grow readership. If you came here through Facebook ads, thanks for clicking and sticking around. Like me on Facebook here.
Probably the most significant factor that has led to success with my blog is that I like blogging. It took years of writing and very little income to get this thing to where it is today. Writing about money is fun and what keeps me going. Managing a website is fun and also keeps me going.
That all said, I'm small beans out here on the internet. So there's still plenty of people to reach and help with this soapbox.
Nine-to-Fiving
After 14 years with the same employer, I lost my job in October when the money ran out on my project. This event was bittersweet. It sucks to lose the salary and benefits. But the downside wasn't so bad considering the following positive impacts it's had on my life:
More time with my family
Time to focus on my side business
No commuting
Become more disciplined with spending
Accompanied my son on his field trip downtown
Moved my 401(k) money to an IRA
Control of my time
More time to exercise
Opportunity to find a better employer
Declutter the house
Be an in-class helper at my son's school
And so many more positive impacts on my life.
I've been preparing for a job loss since the very first year I started with my former employer. It's always a possibility in the IT consulting field that a contract can end. Instead of being down about it, I've viewed this opportunity as a chance to grow my side business and enjoy the time off.
This sabbatical of sorts has taught me that self-employment is not all its cracked up to be. Being productive is difficult. Avoiding distractions is a challenge.
My online business gives me more enjoyment than my nine-to-five career. But that doesn't mean I want to quit my career entirely to become a full-time blogger. I'm still the sole provider for a family of five. Health care, college costs, and day-to-day living expenses all required significant income.
And I still have a lot to offer as a professional.
What's in Store for Investing Blogging and Nine-to-Fiving in 2018?
The bull market in stocks combined with the crypto-currency craziness and wacky politics all indicate that 2018 will likely be an eventful year. I don't expect many changes from my current investment strategies. I'll continue to max out tax-advantaged accounts, invest in index equity funds and ETFs in those accounts, continue to grow my real estate crowdfunding portfolio, and continue to buy dividend stocks.
Similar to if I was just getting started with investing today.
If 2018 gives us the opportunity to invest at lower prices, I have some cash on hand to do so, especially in my retirement accounts as I'm still allocating my recently transferred 401(k).
Early next year, I'm planning to publish a post to set the stage for the blog going forward. After four years of writing, certain types of content help people much better than others. So I'm going to focus on that kind of stuff going forward so that readers have more to act upon. Don't expect any major changes, just better.
Probably the most exciting will be finding a new full-time job. I know, since I'm pursuing early retirement I shouldn't be excited about a new full-time job. BUT, I am. I'm eager to find an employer with great benefits this time. And I miss the salary.
I do sometimes miss the office building, coworkers, walking the city streets at lunchtime, and the hustle and bustle of a healthy local economy. Working at home is rather boring. Extra time with kids is cool. But soon enough, they'll all be in elementary school and working at home all the time may not be so fulfilling.
I'm looking forward to new professional challenges in 2018. Energized in a way only possible after extended time off, I'm excited to get back to building wealth.
Happy New Year everybody! See you here next year!
Photo credit: Toa Heftiba via Unsplash
Favorite tools and investment services right now:
Credible* - Now is an excellent time to refinance your mortgage and save. Credible makes it painless.
Personal Capital - A free tool to track your net worth and analyze investments.
M1 Finance - A top online broker for long-term investors and dividend reinvestment (review)
Fundrise - The easiest way to invest in high-quality real estate with as little as $10 (review)
*Advertising Disclosure: RBD partners with Credible which offers rate comparisons on many loan products, including mortgage refinances and student loans. This content is not provided by Credible or any of the Providers on the Credible website. Any opinions, analyses, reviews or recommendations expressed here are those of the author's alone, and have not been reviewed, approved or otherwise endorsed by Credible. RBD is compensated for customer leads. Credible Operations, Inc., NMLS Number 1681276, not available in all states. 320 Blackwell Street, Suite 200 Durham, NC 27701.