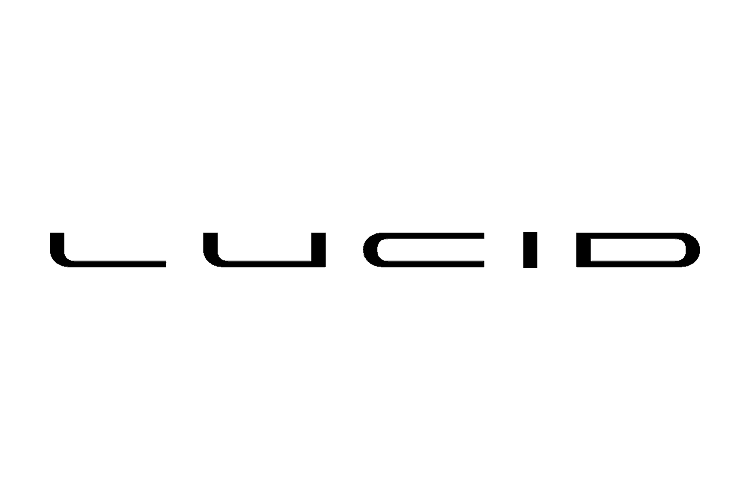 Learn about the potential to invest in Lucid Motors stock as reporting indicates a forthcoming SPAC or IPO. Open an account with a commission-free online broker such as M1 Finance in anticipation of the public debut.
---
Lucid Motors Stock and IPO — Recent News
01/22/2021: Lucid Motors prepares to go public thanks to Saudi money and SPAC mania
01/15/2021: Why SPAC Churchill Capital IV's Stock Is Higher Today
01/15/2021: Unverified reports on Twitter – "Lucid plans to go public by April so they can start distributing vehicles by June"
01/13/2021: Cramer regarding Lucid Motors – "Yes, it's one of the good ones" [Shows CCIV price quote] 01/11/2021: Lucid Motors Is in Talks to List Via Michael Klein SPAC (BLOOMBERG ARTICLE)
01/08/2021: Lucid is in talks to build electric car factory in Saudi Arabia
12/04/2020: Lucid Motors completed its 1st factory in AZ where will build 400,000 EVs/year
11/30/2020: Construction is complete on our very first EV factory
Older news…
---
What is Lucid Motors?
Lucid Motors is an electric vehicle (EV) manufacturer in the process of entering the marketplace for environmentally friendly luxury sedans. It is expected to rival Tesla, Rivian, and Nikola in the electric vehicle market, one of the fastest-growing automotive segments worldwide.
The company was founded by Bernard Tse and Sam Weng and was initially named Atieva to focus on batteries and powertrains. In 2016, they rebranded to Lucid Motors and began the development of an electric luxury vehicle.
Peter Rawlinson is now the CEO.
Lucid Motors has raised more than $1 billion in venture capital funding as of mid-2020. Prominent investors include Saudi Arabia's Public Investment Fund, Venrock, Mitsui, and Jafco, and the China Environmental Fund.
Headquartered in Newark, CA., the company has approximately 500 employees.
Here's a video about the car. Scroll down for an exterior photo.
Is Lucid Motors Publicly Traded?
No, the company is privately owned. Early investors, venture capital firms, sovereign wealth funds, and employees are the primary shareowners.
Prominent private investors include Venrock and the Saudi Arabia Public Investment Fund.
Look for a complete list of Lucid Motors investors at Crunchbase.
Lucid Motors is not affiliated with Caliber Imaging Diagnostics (LCDX), formerly known as Lucid Inc.
What's Going on with Lucid Motors and Churchill Capital Corp IV (CCIV)?
Recent Bloomberg reporting indicates the company is in talks about a SPAC merger with Churchill Capital Corp IV (CCIV) instead of an IPO.
This would make Lucid Motors publicly-traded in a much shorter period than a traditional IPO.
Churchill Capital Corp IV is already a publicly-traded company. The acquisition would make Lucid Motors a public company.
Unverified reports on Twitter from a source inside the company said that during a January 15th employee meeting, company leadership indicated the company would be publicly-traded by April to start selling cars in June.
Doing a traditional IPO in 3-4 months would be a significant challenge, making a SPAC merger more likely.
Increasing speculation, Lucid Motors Chairman of the Board of Directors, Andrew Liveris, is an "Operating Partner" at CCIV.
Other prominent CCIV Operating Partners include Sir Jony Ive (original designer of the iPhone) and Allen Mullaly, former CEO of Ford Motor Company.
When is the Lucid Motors IPO date or SPAC date?
The Lucid Motors IPO or SPAC date is currently unknown. The company is still ramping up capabilities as an automobile manufacturer.
Private funding has covered its employee and development costs so far.
As long as private funding is available, a Lucid Motors IPO is not necessary. However, due to the intense interest in electric vehicles and a healthy IPO market, an IPO or SPAC merger is looking to be more imminent.
The IPO date typically occurs a month or two after the S-1 releases to the public. A SPAC would happen shortly after an announcement and SEC filing.
Because Lucid Motors is a sharply-watch electronic vehicle manufacturer, you can be sure that the Lucid Motors IPO date or SPAC announcement will be widely publicized among financial news and clean technology outlets. Especially after the meteoric rise in Tesla stock and Nikola's initial strong reception.
If there is a Lucid Motors SPAC deal, an IPO will be unnecessary because the SPAC will make it a public company in a short time.
What is the Lucid Motors Stock Price?
Since Lucid Motors is not publicly traded on a stock exchange, there is no Lucid Motors stock price yet.
What is the Lucid Motors Stock Symbol, Lucid Motors Ticker?
Lucid Motors has not yet submitted public filings to the Securities and Exchange Commission. Therefore, it is not yet known what the Lucid Motors stock symbol will be. We can only speculate about the Lucid Motors ticker.
Here are three suggestions, all of which are available in the U.S.:
Speculation is rampant that Churchill Capital Corp IV (CCIV) will acquire Lucid Motors. The name and stock symbol would likely change soon after.
Will There be a Lucid Motors SPAC?
A SPAC is a special purpose acquisition company, also known as a blank check company. They are shell companies designed to help established businesses go public without a traditional IPO.
The SPAC company merges with the established company and takes on the established company's name. It's also known as a reverse merger.
SPACs have become popular recently after Virgin Galactic, Lordstown Motors, and Nikola used them to become publicly traded companies.
On January 11th, 2021, Bloomberg reported that Lucid Motors is in talks with Churchill Capital Corp IV (symbol: CCIV). The deal could be valued up at to $15 billion.
Using a SPAC to go public allows the company to skip the complicated and expensive IPO process. SPAC founders call companies like Lucid Motors to convince them it would be a smart move.
However, as we've seen with Nikola, not all companies are ready to be public, especially when there is no revenue.
When early investors and employees need liquidity, the company will decide on the best way to go public — a traditional IPO, direct IPO, or SPAC merger. With the latest news from Bloomberg, it may happen sooner.
Will Lucid Motors be a Motley Fool Stock Advisor Recommendation?
We won't know until after the IPO if Lucid Motors will be a Motley Fool Stock Advisor recommendation. However, Lucid Motors stock fits the mold of high-growth, disruptive business models that the Fool typically recommends.
Considering the Fool's early Tesla buy recommendation, I wouldn't be surprised if Lucid Motors stock becomes a top pick after the IPO.
When the Motley Fool recommends a company, there is usually an immediate spike in the price. Fool newsletter subscribers are notoriously long-term minded and rarely sell, meaning the stock price will continue to rise.
Lucid Motors may also receive a recommendation by the Motley Fool Rule Breakers newsletter or other premium services. Both services have handily beaten the broader market since the early 2000s.
Read this Motley Fool Stock Advisor review to learn about their stock selection methodologies and how you can participate in excellent returns.
Stock Advisor is currently half-off at just $99 for an annual subscription if you use the button below. There's a 30-day full refund period if you don't like it.
Learn More about Stock Advisor
Lucid Motors Lucid Air Commercial
Lucid Motors debuted its first commercial during an NBA basketball game on Christmas day, 2020. It has aired several times since then, including during the Rose Bowl and on CNBC.
No word yet if we'll see a Lucid Motors Superbowl commercial. Here it is:
Can you Buy Lucid Motors Stock? Four Potential Ways
It is a challenge to buy shares of a stock that doesn't trade on the public markets. It is possible, but you may not be eligible, and it may not be worth the hassle.
For example, if you look at Uber stock, individual investors wanted to own it for years. But when it finally went public, the stock price fell. So you were better off waiting to buy the stock instead of buying it before the IPO.
Lucid Motors and the potential for a SPAC merger is a unique situation.
Investors may speculate by buying CCIV and hope the SPAC merger goes through, thereby owning the future Lucid Motors today.
This is highly speculative and not recommended.
There are four ways you may be able to acquire shares of Lucid Motors.
Buy Churchill Capital Corp IV (CCIV) in speculation of a SPAC merger, as reported by Bloomberg
Buy Lucid Motors stock after it begins trading
Buy Lucid Motors stock in the Initial Public Offering (IPO)
Buy Lucid Motors stock in pre-IPO secondary marketplaces
1. Buy Churchill Capital Corp IV (CCIV) in Speculation of a SPAC Merger
***This is not a recommendation to buy CCIV. Invest at your own risk***
According to Bloomberg, Lucid Motors is in discussions to go public via a merger with Churchill Capital Corp IV (CCIV). Speculative investors are buying the stock in anticipation of the deal. The stock was up more than 30% on the day of the report.
Buying the SPAC before it acquires Lucid Motors could potentially give you ownership once a deal is complete. This is highly speculative.
Keep in mind, discussions do not mean a deal will go through.
If you buy CCIV today stock ahead of a potential SPAC acquisition, there is a significant risk that the deal will not go through, in which case the stock price will likely fall.
If a deal goes through, the stock will be available to purchase afterward. Those who want to own Lucid Motors for the long-term can reduce their investment risk by waiting for validated news before buying the stock.
Buying CCIV in speculation that it will acquire a $15 billion valuation car company that hasn't delivered a car yet, is risky. Don't invest with money you can't afford to lose.
Remember Nikola?
I recommend the commission-free online broker M1 Finance for long-term investors (more below).
2. Buy After the IPO or SPAC Merger
Since acquiring pre-IPO shares is delicate and usually reserved for wealthy investors, the most likely way most of us will ever own the stock is to wait patiently for the IPO or SPAC to complete.
In many cases, investors can get in at a price at or below the IPO price. This is not always true. The Beyond Meat IPO, for example, soared and never looked back. But Uber, which many predicted to rise steeply, actually fell on the IPO date.
The point is that spending significant effort to own a company before the IPO may not be worth it in the end.
You may also spend time and effort to obtain shares but only receive a small allocation. Even if the stock soars, your upside gain may be limited.
Your best chance to own the stock is by waiting for the IPO and making a purchase of Lucid Motors stock through a no-fee online brokerage account. You can open the account well before the IPO, then place your first trade to learn how to buy shares.
I recommend starting with a company you know well. If you like Target, for example, buy Target stock.
So what is the best online brokerage for buying Lucid Motors stock?
As an individual investor, you'll want to open an account with a commission-free online broker. That way, you'll invest most of your money instead of waste it on fees.
I'll go over one of my favorites below. It has very reasonable fees and will make it easy to buy Lucid Motors stock once it begins trading on open stock markets.
What is the Best Online Broker to Buy Lucid Motors Stock after the IPO or SPAC?
If you're looking to participate in the IPO, TradeStation and Webull are your best bets (more below). You're not guaranteed a share allocation, but they are the only brokerages actively offering IPOs to non-wealthy customers.
On the contrary, long-term investors may prefer an online broker that's better for dollar cost averaging and dividend reinvestment.
I'm a big fan of the online brokerage M1 Finance. M1 Finance is a reliable and robust, no-fee online broker for beginner to intermediate investors. It's easy to get started.
As your investing skills and portfolio mature, M1 is one of the best platforms to scale.
Investing in stocks is 100% free on the platform. They also offer an integrated checking account and low borrowing rates. Read my complete M1 Finance review here.
M1 Finance does not offer IPO access. But it's my favorite for every day investing.
The platform is more intuitive than old school brokers because it's built on a modern technology platform. You create portfolio "pies" that contains all the stocks and ETFs you want to own and in what percentages. Simply add Lucid Motors stock to your portfolio pie.
3. Buy Stock in the Lucid Motors Initial Public Offering (IPO)
Active investors can position themselves to invest in the Lucid Motors IPO when it arrives.
IPOs have always been available to the wealthiest customers of the leading brokerage firms. That's great if you're wealthy.
Financial technology is changing the way ordinary investors can invest in IPO. You can now invest in IPOs for surprisingly low minimum investments.
The top broker for accessing IPOs today is TradeStation.
TradeStation has partnered with the IPO investing app ClickIPO to give its customers seamless access to IPOs and follow-on offerings.
ClickIPO is a smartphone app that is available now from the Apple and Google stores. The company empowers ordinary investors to invest in IPOs and secondary offerings through their existing brokerage account.
This promising app is available to all U.S. based investors for research and indicating interest in IPO shares. Link your existing online brokerage at TradeStation to get started immediately.
A second broker called Webull has partnered with ClickIPO to bring direct IPO access through its investing app. Webull is a smartphone-first broker similar to Robinhood.
But unlike Robinhood, Webull offers free access to IPOs.
You can start buying IPOs once you deposit your first $100 to Webull. Deposit $100 or more and receive at least two free stocks (often more).
For a complete list of IPO-friendly online brokers and their eligibility, check out this page. Fidelity, TD Ameritrade, and Schwab are the most likely large firms to receive allocations for their wealthy customers.
Click here to download the free 15-page eBook, How to Invest in IPOs – A Fundamental Guide for Ordinary Investors.
4. Buy Shares in Pre-IPO Secondary Marketplaces
Founders, early employees, and investors often find themselves in a difficult predicament. They own valuable shares of a company that doesn't trade publicly.
These shareholders might have multi-million dollar net worth's because of their stock holdings, but the stock is not liquid because it doesn't trade on an exchange.
Two platforms have evolved to gives these individuals a way to liquidate their holding before the IPO. The two sites are EquityZen and Sharespost.
Both sites bring liquidity to an otherwise illiquid asset. Accredited investors may join these sites and attempt to buy shares of these companies when they become available.
The shares are only offered to accredited investors because their financials are not publicly filed with regulators yet, increasing the investors' risk.
For high-profile companies, demand is high, lowering your chances of acquiring shares, even if you're accredited.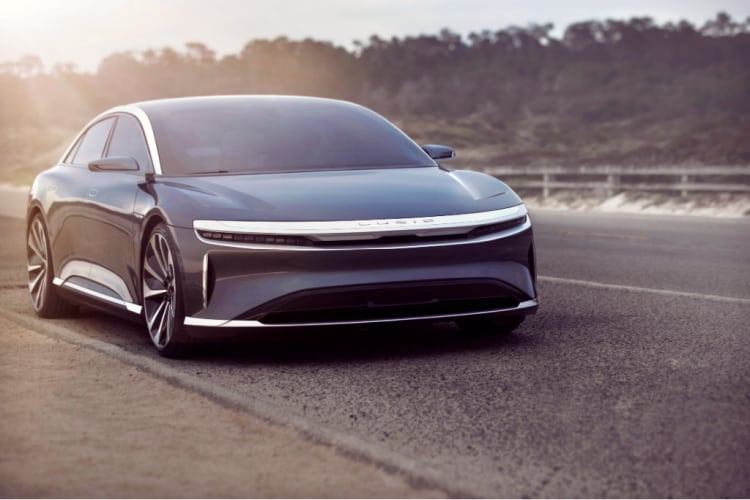 Long Shot!
One last possibility is a directed share program.
Sometimes when companies file their S-1 SEC filing (to begin the IPO process), they include a directed share program for executives, affiliates, early customers, and other people who helped the company grow.
Because of that, it's possible the company would offer IPO shares to early Lucid Motors car buyers. This isn't a reason to buy their vehicles, but it would be interesting if it happened.
We've seen this happen before. In particular, Uber offered shares to drivers that completed a certain number of trips. GoPro offered shares to their email subscriber list.
Conclusion
It will be difficult for ordinary investors to acquire shares of Lucid Motors before or during the IPO.
If you're determined, follow the pre-IPO marketplaces and pay attention to any offerings. Investor accreditation is required.
Otherwise, you'll need to wait for the IPO or SPAC completion date to buy shares.
But that's not necessarily a reason to be disappointed. Google's shares rose 18% on the day of its IPO. Many people probably sold that day. Had they held for the next decade, their holdings would have been up 1,000%.
If Lucid Motors is a truly remarkable business, the real money will be made over the decade after the IPO, not on the IPO date.
When the Lucid Motors IPO is near, please perform due diligence on the SEC S-1 filing and don't buy Lucid Motors stock with money you can't afford to lose.
Check out this list of the hottest upcoming IPOs for more investment ideas.
Lucid Motors News Archive
11/17/2020: Tesla, Lucid, Rivian, and others join forces to create ZETA: a push for electric cars by 2030
11/17/2020: What Donald Trump Taught the Electric-Car Industry
11/13/2020: How the 'Dead Zone' Could Help This Car Take on Tesla
10/14/2020: Elon Musk announced Telsa cut the price of the Model S to $69,420 on the same day competitor Lucid Motors revealed the price of its cheaper Air sedan
10/11/2020: Inside Lucid Motors' plan to take on Tesla
08/12/2020: Lucid Air Could Have An EPA Range Of 517 Miles
06/17/2020: Lucid Air Reveal Set For September 9th, Arizona Factory Set To Open This Year
02/20/2020: Lucid Factory On Pace To Begin Production Later This Year
12/03/2019: Lucid Motors Begins Construction Of Arizona Factory
Disclosure: This web page contains affiliate links from our partners. If a reader opens an account or buys a service from a link in this article, we may be compensated at no additional cost to the reader. Opening an account with a broker that provides access to IPOs does not entitle the customer allocations of specific IPOs. Car photo courtesy of the Lucid Motors Press Room. The author is long CCIV and TSLA
Favorite tools and investment services right now:
Credible - NOW is the best time ever to refinance your mortgage and save. Credible makes it painless.
Personal Capital - A free tool to track your net worth and analyze investments.
M1 Finance - A top online broker for long-term investors and dividend reinvestment (review)
Fundrise - The easiest way to invest in high-quality real estate with as little as $500 (review)