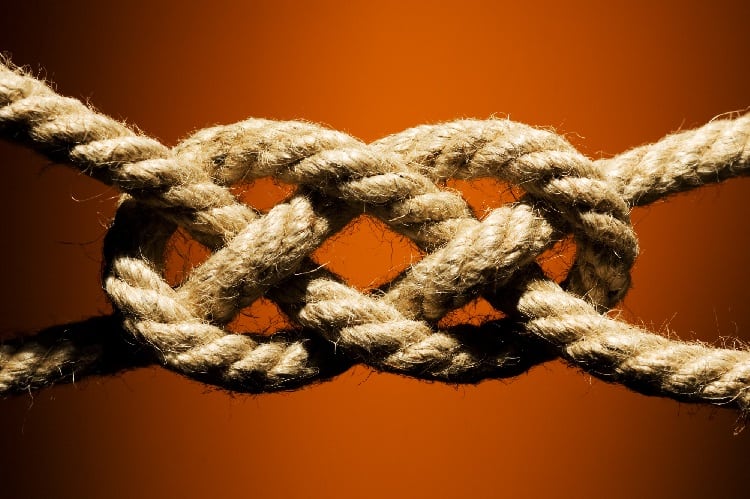 An organization that my son joined needed a parent volunteer for one of the leadership positions.
This organization is extraordinarily demanding of its adult volunteers — training, local meetings, regional meetings, continuing education — all on top of activities with the kids.
But I didn't know that yet.
I said yes, which led to a stream of frequent evening commitments and to-do list items for the next four years.
All of a sudden, I was busy.
On the plus side, it was an opportunity to help a local organization.
I made friends, met dozens of new people in our community, and my involvement enhanced my son's experience.
Overall, the benefit of volunteering outweighed the extra time obligation.
Until it didn't.
When I was ready to step down, identifying my replacement took almost a year.
It's a lesson learned as I approach retirement. I want to stay busy and engaged in my community, but on my terms.
I won't volunteer again unless there's a well-defined exit ramp.
Volunteering can be like borrowing money — it's easy to say yes.
But then you're locked in.
Major Purchases
Credit cards make spending so easy and seemingly inconsequential.
Swipe a plastic card and leave the store with $500 in debt.
It's easy to get a car loan too. Walk into the dealership — drive home.
An acquaintance once took her five-year-old car into the dealership for an oil change. They itemized $7,000 worth of "recommended repairs" that her car soon "needed".
They convinced her to buy a new SUV instead of the oil change in less than an hour. It only cost her $600 per month — 0.9% financing for the next five years.
She was thrilled with her new car, convinced she got a sweet deal.
The impulsive purchase wasn't a mistake in her mind.
It could be worse.
Buying a home will lock you into a 30-year debt obligation. Pre-quality in minutes!
You can sell the home and pay off the mortgage, but closing costs run you about 6%-7% of the value.
Be certain you want to stay and avoid overpaying in a hot market.
18-year-olds sign onto student loans to buy degrees that may not pay off. Student debt can linger for more than a decade.
Worse yet, students who borrow and don't complete the degree still owe the money.
It's so easy to borrow money — arduous paying it back.
Margin
Brokerages allow account holders to borrow cash collateralized by the account assets.
The money borrowed is called margin.
Some investors use margin to buy more stocks.
There are valid short-selling and options strategies that require margin.
But for most individual investors, using margin to invest in stocks is a bad idea because margin increases your downside risk.
As the stock market rises, the account value grows, enabling more borrowing. There's little incentive to pay down the margin when rates are low.
But if you borrow too much and the broader market falls, you'll need to deposit fresh cash or sell holdings.
You lose control.
Margin interest costs offset any upside benefits to using margin. It's risky.
But online brokers don't care how sophisticated an investor you are or if you understand margin risk.
You can buy stocks on margin with a few taps on your phone.
The temptation is always there. That puts inexperienced investors at risk.
Several online brokers currently offer margin rates that are lower than a mortgage.
Margin rates are variable.
You may borrow at 2% today. But we're about to enter an extended period of Federal Reserve rate increases, increasing interests rates across the economy.
When margin rates rise, investors take on more risk for lower returns.
Debt is a perpetual test of self-control.
Like sitting in front of a plate of cookies all day long, every day.
Sunset of the Low Rate Environment
Interest rates have been near zero since the 2009 financial crisis.
Low rates spur investment and have helped to keep our economy afloat during difficult times.
But low rates are a primary driver of inflation, which hit 7.9% in February 2022 as measured by the Consumer Price Index (CPI).
Now there's Ukraine. Oil and gas prices are rising quickly. Is inflation still "transient"?
Over the past decade, the low rate environment has enabled companies to borrow in droves.
The list of debt-free S&P 500 companies I've maintained for many years is down to just three.
Companies borrow because the cost of capital justifies new investments. Lower rates provide more wiggle room for successful ventures (and mistakes).
Furthermore, extended periods of low rates have provided the opportunity to refinance debts at lower rates over more extended periods. That works for as long as rates are low.
Then what? Refinancing doesn't make as much sense when rates rise.
Governments and municipalities do it too.
It's been cheap and easy to borrow for the past decade. But as rates rise, one wonders how it will unwind.
A gradual increase in rates should allow individuals and corporations to adjust in time. Perhaps we'll be less inclined to borrow.
Rising mortgage rates should slow housing demand and price appreciation. That's a good thing in hot markets.
Dearer corporate financing costs may encourage companies to borrow less, strengthening balance sheets.
That may slow new investments, but it might also encourage companies to focus on profitability over growth.
If rates must rise more quickly to tame inflation, how will that affect the economy?
Are investors prepared for higher margin rates?
Instead of hoping for the best, it's better to prepare for the potential uncertainties of a rising rate environment before it happens.
That window is closing.
Featured photo via DepositPhotos used under license.
Favorite tools and investment services right now:
Credible* - Now is an excellent time to refinance your mortgage and save. Credible makes it painless.
Personal Capital - A free tool to track your net worth and analyze investments.
M1 Finance - A top online broker for long-term investors and dividend reinvestment (review)
Fundrise - The easiest way to invest in high-quality real estate with as little as $10 (review)
*Advertising Disclosure: RBD partners with Credible which offers rate comparisons on many loan products, including mortgage refinances and student loans. This content is not provided by Credible or any of the Providers on the Credible website. Any opinions, analyses, reviews or recommendations expressed here are those of the author's alone, and have not been reviewed, approved or otherwise endorsed by Credible. RBD is compensated for customer leads. Credible Operations, Inc., NMLS Number 1681276, not available in all states. 320 Blackwell Street, Suite 200 Durham, NC 27701.