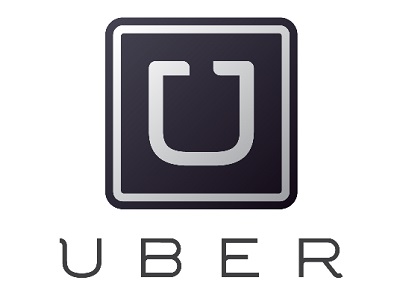 Learn how to invest in Uber stock by preparing for the Uber IPO and opening trades.
---
Latest News about Uber Stock
Update 12/07/2018: Uber Joins Lyft in Race to Tap Investors
Update 12/06/2018: Uber rival Lyft Files for IPO
Update 10/16/2018: Uber Proposals Value Company at $120 Billion in a Possible IPO
Update 08/21/2018: Uber Hires New CFO. Expects IPO in 2019
Update 05/30/2018: Uber CEO Dara Khosrowshahi says the company is on track for a 2019 IPO (Also read about Buffett's inquiry into investing in Uber).
---
Is Uber Publicly Traded?
You don't need me to tell you how big the market potential for Uber is. Disrupting the global taxi and transportation industry is an incredible opportunity.
Uber stock is one investment I am eager to make.
But Uber stock is not publicly traded… yet.
It's a privately owned company. The ownership is made up of venture capital investors and employees.
So what is Uber's stock price?
There is no Uber stock price or Uber stock symbol yet. For now, the company has plenty of cash to expand but continues to take private investment money.
But when a company's valuation gets big like Uber's (last funding round valued at $48 billion, IPO estimates near $120 billion) and has so many private investors, eventually the owners want to cash out.
The latest news is that both Uber and Lyft have filed confidentially for IPOs and are expected in the first quarter of 2019.
Since you can't buy Uber stock yet, the best thing you can do today is to prepare when the stock starts trading. You can prepare in two ways:
Open an online brokerage account so you can invest right after the IPO.
Prepare to invest in the IPO through a potential participating broker.
These are the two most realistic and best actions you can take today. So when you can buy Uber stock, you're ready to invest on the ground floor.
So what is the best online brokerage for buying Uber stock?
As an individual investor, you'll want to open an account with a low-cost broker. That way, you'll invest most of your money instead of waste it on fees.
I'll go over a few of my favorites below. All have very reasonable fees and will make it easy to buy Uber stock once it starts trading on open markets. You may also be able to position yourself to invest in the IPO.
Buy Uber Stock Once it Starts Trading
If you can't get shares in the IPO, your next best bet to invest in Uber Stock is to wait until it goes public and buy shares through a discount online broker. Online brokers are plentiful and mainstream now.
Just sign up, link your bank account, and start trading stocks (takes about 5 minutes).
I'm a big fan of the online brokerage platform Ally Invest. Ally Invest is a solid low-cost online broker for beginner to advanced investors. It's easy to get started. As your investing and portfolio matures, Ally is one of the best platforms to scale. The pricing is cheap at just $4.95 per trade (or less for frequent traders).
What I tell new investors who want to buy a certain stock (like Uber stock) before it opens for trading, is to open an online brokerage ahead of time. Then buy a stock in a company you're familiar with to learn the process
For example, if you like Starbucks coffee, buy Starbucks stock. This is the strategy laid out in the first investing book I ever read, One Up On Wall Street by Peter Lynch. Lynch was the top mutual fund manager at Fidelity in the 1980's and early 1990's. His advice… buy what you know.
Once you make your first stock purchase, you'll understand how the process works, preparing yourself for bigger opportunities.
Buy Uber Stock in the Initial Public Offering
Ambitious investors can position themselves to invest in the Uber IPO. In the past, IPO investing has been difficult to gain access to. However, the marketplace is changing.
IPOs have always been available to the wealthiest customers of the leading brokerage firms. That's great if you're wealthy. Certain online brokers are better for IPO investing than others.
For a complete list of IPO-friendly online brokers and their eligibility, check out this page.
But financial technology is changing the way ordinary investors can invest in IPO. You can now invest in IPOs. To learn how, read this article about how to invest in IPOs.
The Uber IPO will be in high-demand. The most likely outcome is that ordinary investors won't get access. However, at a $48 billion dollar valuation (and likely higher for the IPO), there will a lot of shares to go around.
Two particular companies may give you an inside track to invest in the Uber IPO. But it's more likely you'll need to buy after the IPO.
ClickIPO
ClickIPO is a brand new smartphone app that is live now. The company empowers ordinary investors to invest in IPOs and secondary offerings through their existing brokerage account.
This promising new app is available to all U.S. based investors today for research and reserving IPO shares. Link your existing online brokerage at TradeStation to get started immediately.
Partnerships with other brokers are expected in the next few months.
Read my initial review of the startup here and download the app for free. Start building your investor score as early as possible to better you chances of getting access.
Motif Investing
The Wall Street Journal suggested that the IPO for Uber may be available through Motif Investing in the coming year. For this reason and for being an all-around excellent online broker, Motif Investing is my top pick for the best broker to invest in Uber stock when it becomes available… because you just may have a shot at getting in on the IPO. You can invest in IPOs with a minimum of just $250.
Not only is Motif Investing making IPO investing easy for smaller investors, it's also a discount brokerage for buying individual stocks or "motifs". Motif Investing enables investors to buy and sell ideas. You can create your own mini-ETF, and buy all the stocks, up to 30, for just $9.95.
For example, if you think self-driving cars are the future, you can buy a motif created by experts that include companies ready to profit from the trend. Or create you own. There are thousands of motifs to choose from. All empower you to find hidden companies ready to profit from future trends.
You don't have to wait for Uber to go public, start investing in the future today.
At Motif, you can buy individual stocks for just $4.95 (that's a great price), or up to 30 in a motif for $9.95. Motif Investing is the only broker that empowers investors to trade this way.
Access IPOs
I've invested in more than ten IPOs. To share my strategies on how to profit from IPO investing, I spun off a website focusing exclusively on how ordinary investors can invest in IPOs.
Visit AccessIPOs.com to learn how to profit from IPOs.
You can follow along with all the latest IPO news on the Motif Investing platform.
Click here to see Previous and Upcoming Motif Investing IPO opportunities.
Previous New Updates
Update 02/26/2018: SoftBank Backs Uber's Pledge to go Public in 2019.
Update 02/13/2018: Uber Lost $4.6 Billion in 2017.
Update 12/28/2017: SoftBank successfully acquires 15 percent of Uber at $48 billion valuation.
Update 11/29/2017: Financial Times reports on Uber's Q3 earnings and revenue. Loss widens to $743 million.
Update 11/27/2017: SoftBank Bids to Buy Uber Shares for 30% Less Than Current Value.
Update 11/13/2017: Uber approved $10 billion deal for an investment by Japan's SoftBank. Valuation of $70 billion.
Update 10/04/2017: Japan's SoftBank to invest $1+ billion in Uber at $69 billion valuation. Uber Board of Directors also passed a resolution to go public. The Uber IPO is now expected by 2019.
Update 08/27/2017: Recode reports the Dara Khosrowshahi will be the new CEO of Uber. Khosrowshahi served as the CEO of Expedia since 2005. Declares Uber IPO is 18-36 months out.
Update 06/21/2017: Major news today. Travis Kalanick has resigned as CEO of Uber. While I don't like this from the perspective of growth and competitiveness, it may mean we're closer to seeing Uber stock finally IPO.
Conclusion
Today we can't buy Uber stock. But each day that passes, the pressure rises. It's only a matter of time.
Early angel investors will profit handsomely. So will employees. Early stock investors may too.
Since most of us are not venture capital investors, we need to wait until the IPO before we can invest. This is the only way with Uber. There's no doubt the IPO will be an exciting event.
It will be even more exciting if smaller investors like you and me are able to invest in the IPO. Unfortunately, we won't have any insight as to whether or not it will be available. Not until Uber files documents with the Securities Exchange Commission (SEC) regarding an IPO.
I'll be keeping an eye on all the developments and updating this site. Bookmark this page and keeping coming back for updates.
Note: This article is not a recommendation to buy or sell Uber stock. Invest at your own discretion or contact a financial adviser for advice.
Subscribe to Retire Before Dad!
You'll receive my weekly articles in your inbox and the FREE eBook 6 EASY Income Streams You Can Start Building Today!