Strive To Wake Up And Do Nothing (With Your Finances)
This page contains links to our partners. RBD may be compensated when a link is clicked. Read disclosures.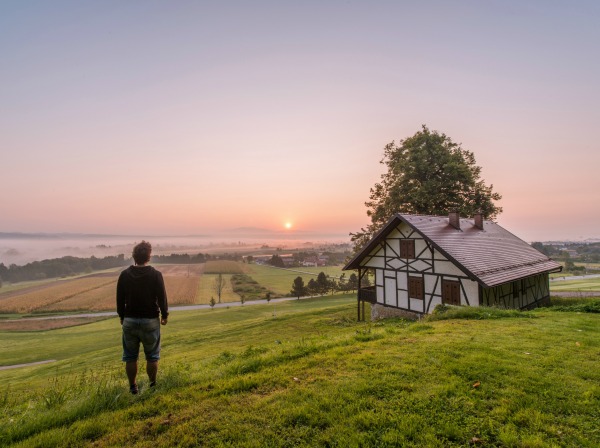 If you really have done a great job as a leader, you should wake up in the morning and have nothing to do.
– Steve Case, Co-founder of AOL, Chairman and CEO, Revolution
This quote changed the way I think about my career. Soon after I read it, a coworker complained to me that his manager was dumping menial work on his underlings, to the point it appeared he was taking on very few tasks.
Previously, I would have sided with my coworker thinking this manager was not pulling his weight, but now I realize this guy is working on becoming a good manager. While his team is writing his status reports, the manager is likely devising his next steps up the corporate ladder.
The goal of actually having nothing to do as a manager or leader is impossible to achieve. But STRIVE to wake up and do nothing, and it will drastically change the way you approach your career.
Mr. Case also states that putting in place a team of the right people is an important step toward achieving your goals. By streamlining workflow and empowering capable and trustworthy people, a manager can inch closer to quiet mornings with an empty email inbox.
Click here to see a video interview with Steve Case about management.
Wake Up and do Nothing in Your Life?
You may not be a manager at your job, but you are the CEO of your household and your finances. So how can you take this management philosophy and apply it to your life?
Can you reduce, streamline, delegate, simplify and automate your life on the way to financial independence – getting your finances in order to the point where you have little to do except enjoy life in retirement? That would be true independence.
The whole idea behind passive income is to make money with little effort and ultimately not need a job to pay the bills. The hard work is done upfront, whether buying a real estate property, a dividend stock, or some other form of investment income. Some maintenance work must be done, too, such as managing the rental property (or communicating with a property manager and making decisions) or keeping up on stock and investment performance.
Passive income is the vehicle you need to achieve financial independence. But once you're there, it's time to slow down and enjoy yourself. Having too many things that need to be done all the time defeats the purpose of striving for free time in the first place.
Those seeking financial independence want more free time to pursue passions that can't be pursued while working a 40-hour per week job. Pursuits can include new business ventures, traveling, an athletic goal, spending more time with family, picking up a hobby, or just simply reading for pleasure. The last thing you want in early retirement is unwanted administrative tasks that take up your time.
What are Some Things You Can Do to Reach This Goal?
#1 – If you have income from real estate that you manage, hire a property manager to run it for you. Rental property problems can interfere with your life, like when my wife was due to have a baby and the condo association called me in for a hearing about my tenants putting their garbage out on the wrong night. Or go with a real estate crowdfunding site to get the benefits of real estate without the hassle.
#2 – If you buy individual stocks, you better buy good companies with long histories of paying and increasing dividends, companies with wide economic moats, strong balance sheets, and excellent management. Too much work? Go with total market index funds or ETFs like VTSAX or VTI. Or try dividend ETFs like the SDY, VIG, and NOBL. Or try a robo-advisor.
#3 – Use one financial institution to manage all of your investments. I'm guilty here. I have a taxable online brokerage account, a few DRIP accounts with Computershare, a crappy 401k account through work, and a few other brokerage accounts. I'm overdue for consolidation.
#4 – Automate your net worth calculation. Empower is the best free tool I've seen for calculating net worth. All your accounts are imported automatically, and it spits out your net worth selfie — no more manual spreadsheets. Empower saved me about two hours per month.
#5 – Eliminate car payments and other bills. Don't have bills, don't have bills to pay. Pay off your consumer debts, crush student loans, and consider paying off your mortgage. Cancel unneeded insurance policies, cable TV, magazine subscriptions, jelly of the month club… whatever it is you don't want or need, eliminate it, and you won't have a financial action to take. My wife had a Banana Republic credit card for years and liked it because they sent her coupons. Since she no longer needs work clothes, she doesn't shop there as frequently. When she did use it, it was another bill to pay.
#6 – Embrace the ACH (Automated Clearing House) and set up online bill pay. Most young people are already doing this. But you can get extreme and not sign up for anything that can't be automated. Use one bank to pay all of your bills, or better yet, use the same financial institution where your investments reside. Never write another check.
Finance as a Hobby
People like me, and probably a lot of you, think finance is fun. When I implement automation for my bills and simplify my finances, it opens up more opportunities to analyze investments and make crazy spreadsheets… hobbies I enjoy.
And it makes more time to spend with my wife and kids.
Writing for this blog is something I enjoy, and it's a side business. When I can automate a financial aspect of my life or eliminate an action I need to take, it gives me more time to create helpful content.
For example, I used to pay my car insurance four times a year. But I switched to the one payment a year plan. Paying once a year instead of quarterly saves me three checks I don't have to write and account for. Maybe I need to find an insurance company that does bill pay with my bank.
The more small steps like this I can take, the more time I'll have for everything else.
Final Thoughts
When I'm retired and traveling in some remote part of the world, I'll always have some financial responsibilities that need to be taken care of. Concerns like filing taxes, following investments, and home bills and maintenance while I'm gone will need to be addressed. The less I have, the better.
Technologies like the smartphone will allow me to handle my finances on the fly, further permitting extended traveling and fun activities. But even though I'll always have some financial tasks, I can still STRIVE to get my financial life to the point that I have little or nothing to do with my finances each morning.
Just as the quote by Mr. Case has influenced my career, it's a reminder of the need to simplify my financial life, so I have more time for things I enjoy.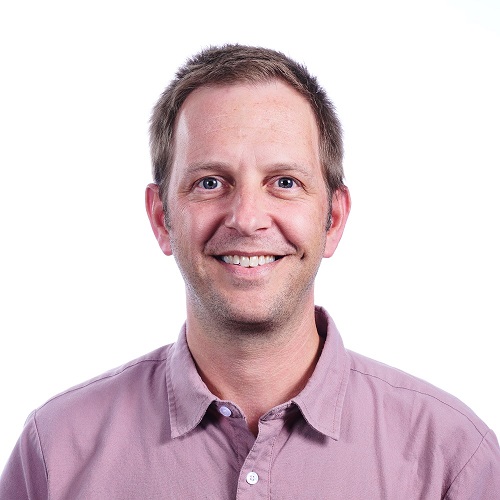 Craig is a former IT professional who left his 20-year career to be a full-time finance writer. A DIY investor since 1995, he started Retire Before Dad in 2013 as a creative outlet to share his investment portfolios. Craig studied Finance at Michigan State University and lives in Northern Virginia with his wife and three children. Read more HERE.
---
Favorite tools and investment services right now:
Fundrise — Simple real estate and venture capital investing for as little as $10 (review)
NewRetirement — Spreadsheets are insufficient. Get serious about planning for retirement. (review)
M1 Finance — A top online broker for long-term investors and dividend reinvestment (review)
High Yield Savings — Put idle cash to work. FDIC-insured savings products.