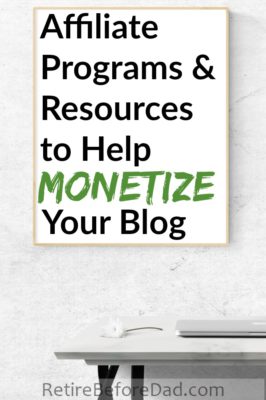 If you're a blogger (or thinking about starting a blog or online business) and interested in learning about how to make money via affiliate programs and tools, this blogging resources page is for you.
Below is a list of companies and networks I partner with to help monetize this blog. Not all programs will work for everyone, but these are some of the best affiliate programs that work for my audience.
Some of the recommendations on this page are affiliate links. That means if you use these links to sign up for programs or services, I may be compensated for recommending them at no additional cost to you. I hope you find this page useful for monetizing your own blog or online business.
Personal Capital Affiliate Program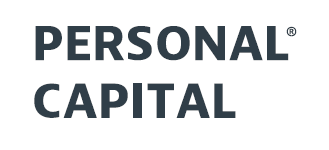 Personal Capital is an account aggregator that analyzes your bank account, loans, and investments in one dashboard. Money nerds love this tool because it automatically updates your accounts in real time and provides automated analysis and charts.
The company also provides financial services to qualified customers (assets greater than $100,000). This service is optional. The online and phone application is completely free.
Personal Capital is also an excellent affiliate partner for financial bloggers. If you're a blogger and want to become an affiliate, Personal Capital offers the program through FlexOffers.
You can also try Personal Capital yourself (and you should if you want to be an affiliate). You'll love it.
---
FlexOffers Affiliate Programs Network
FlexOffers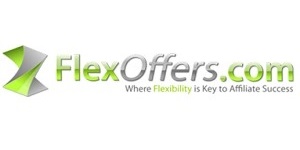 is a large affiliate network with a huge number of advertisers. Some advertisers work directly with FlexOffers, while other companies and affiliates use FlexOffers as a third party network.
I use this network for the TD Ameritrade Affiliate Program, LendingTree affiliate program, and the Fiverr affiliate program.
Click here to become an affiliate with FlexOffers.
But the affiliate programs don't stop there. FlexOffers has THOUSANDS of partners from all types of niches. You can't see them all as the public, you need to be a member. So sign up with FlexOffers to see the extent of the potential affiliate programs.
---
ConvertKit Email Marketing Platform and Affiliate Program

ConvertKit is an email marketing software for professional bloggers. It's also ideal for amateurs looking to take their blogs to the next level. The platform makes all the basic email tasks extremely simple compared to other email marketing product. This enables you to build your custom audience and engage with them on a regular basis.
Automation is built it, freeing your time to build your business. You must be a customer of ConvertKit to become an affiliate. But what's really cool, is their affiliate program pays 30% of the revenue you send their way, perpetually. Meaning, if you refer someone to ConvertKit, you receive a monthly payment for as long as they are a customer.
That makes ConvertKit pretty amazing to both maintain and engage with your email list, and grow your affiliate income. Click here to learn more.
---
Bluehost Affiliate Program for Web Hosting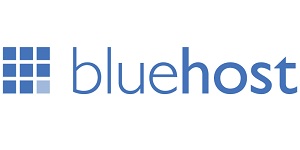 First of all, if you don't have a blog or online business yet, Bluehost is a popular and reliable web host for beginner to intermediate bloggers who want to use a self-hosted WordPress.org site. The Bluehost one-click WordPress install can have you up and running a website, ready to monetize (can't do that on WordPress.com), in less than 5 minutes.
Click here to start a blog or online business with Bluehost.
If you're already a blogger on Bluehost, did you know they have an affiliate program? I used Bluehost to host this site for four years and I'm an affiliate. Every time someone signs up with Bluehost from a link on this site, I get a commission. You can too. Bluehost has affiliate programs through FlexOffers and Commission Junction.
---
RealtyShares Affiliate Program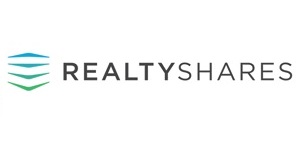 RealtyShares  is a leading real estate crowdfunding platform for investing in private real estate deals. The company uses technology to help investors buy real estate from the comfort of their own homes.
RealtyShares is looking for new affiliate advocates to promote the product.
Click here to join the RealtyShares Affiliate Program.
Before promoting the product, you should definitely sign up for an account and take a look around the platform. By signing up, you can see all the currently available deals and many of the previously closed.
The RealtyShares affiliate program quickly became a successful affiliate on my site, even though investors must be accredited to begin to invest. If that restriction is lifted in the future, it should be a big opportunity for finance bloggers.
---
Udemy Affiliate Program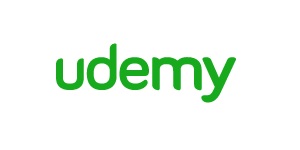 Udemy is an online education platform. It's an excellent resources for bloggers for two purposes.
First, Udemy has thousands of online courses available. If you want to learn about anything, including blogging, WordPress, copy writing, graphic design, content creation or non-blogging related topics, it's all there.
Second, bloggers that have found their niche have gone on to create online courses themselves. Udemy's platform has millions of registered users already there, giving your course an established customer base from the start.
Creating a course is no easy task. It's going to take a time investment. But once it's live, it can serve as a passive income source. Curious how to go about creating a course? There's a course for that!
Bloggers can also become a Udemy affiliate and make money for sending learners to Udemy classes. Sign up via FlexOffers. 
---
BoardBooster Affiliate Program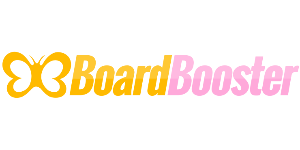 I've found Pinterest to be a consistent website traffic building tool. It takes some practice to create images (I use PicMonkey), and not all blog post subject lines work well. However, once you figure out the basics, you can automate your Pinterest pins.
I use BoardBooster to schedule and automate pins on my Pinterest Page. Pinterest is awesome for allowing the automation, and the users on the platform go there specifically to find blog posts. Personal finance and investing bloggers receive excellent traffic from Pinterest. So I recommend all bloggers and online business owners learn how. Click here to get started with BoardBooster.
---
Fiverr Affiliate Program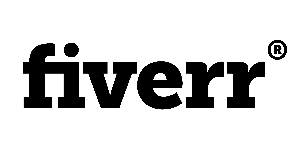 Many aspiring bloggers and entrepreneurs find excuses for not getting started. They don't know about Fiverr.
Often it's something technical or graphic related (website design or a logo, for example) holding newbies back. But WordPress themes do the web design for you. You just pick a theme and install it with a click or two.
Any other help you need can be bought on Fiverr for just five dollars. Pretty incredible value. Developers, designers, coders, voice-over, proofreading, video editing… you name it. All kinds of hustlers from around the world compete for your business on Fiverr. And they're motivated to do a great job because customers write reviews.
Now not everything is $5. Basic services start at five, but for many services, there's a reasonable up charge of another $5, $10, or another amount of money. But rest assured it's cheap. And if there's something you don't know about running an online business or blog, hundreds of helpers are available on Fiverr. You can also sign up to sell your own services on Fiverr. Incredible marketplace.
You can sign up to promote Fiverr on your website through their affiliate program on FlexOffers.
---
Grammarly Affiliate Program
Grammarly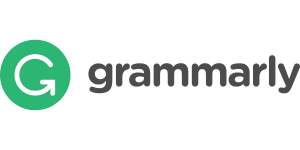 is a spellchecker and grammar editor. It helps keep my writing clean, much better than MS Word or Google Docs. I wish I used it earlier. I'm still going over old posts and catching bad errors. Click here to check it out. It's free for the basic version. Sign up and you get a 30-day free trial for the premium service.
If you purchase the premium service, the Grammarly web-based software provides advanced suggestions on making your writing more readable. Like better word selection and sentence structure improvement.
Without Grammarly, my writing would be a mess, especially when trying to crank out multiple articles every month. I don't have time to send to an editor (or my wife), to make sure I don't screw something basic up. Grammarly does it for me.
You can use it on the Grammarly website, or download plugins to WordPress or your favorite browser.
Grammarly has an affiliate program on Commission Junction.
---
LendingClub Affiliate Programs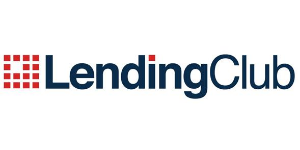 Another top performing affiliate program for my site is LendingClub. Investors can invest in LendingClub notes and earn solid returns. While borrowers can get a low-cost loan for a variety of uses. Bot pay for referrals.
Impact Radius is now the sole provider of the LendingClub affiliate program.
Subscribe to Retire Before Dad!
You'll receive my weekly articles in your inbox and the FREE eBook 6 EASY Income Streams You Can Start Building Today!