Neuralink Stock: How to Invest Before the IPO
This page contains links to our partners. RBD may be compensated when a link is clicked. Read disclosures.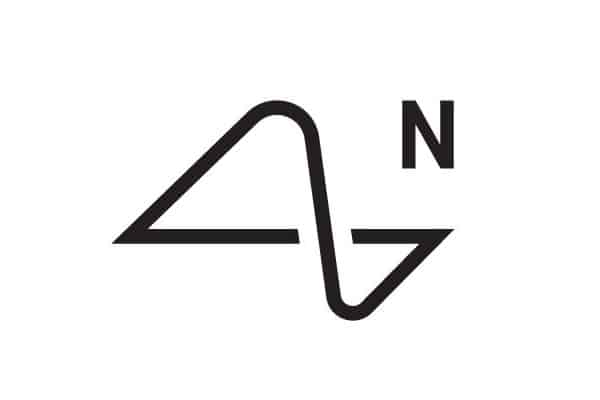 Learn about potential ways to acquire Neuralink stock before and during the IPO. Pre-IPO platform Equitybee recently offered Neuralink shares to accredited investors. Monitor Equitybee for current share availability.
---
Neuralink — Recent News
09/19/2023: Neuralink's First-in-Human Clinical Trial is Open
08/07/2023: Neuralink raises $280 million in Series D
06/25/2023: Exclusive: Musk's Neuralink valued at about $5 billion
05/25/2023: Neuralink says it has FDA approval for human trials
03/27/2023: Neuralink in search of human trials partner
02/11/2023: Neuralink is under investigation
11/30/2022: Neuralink "Show and Tell" Today at 6pm PST, 9pm EST
08/19/2022: Musk approaches Synchron about deal amid Neuralink delays
07/07/2022: Fortune: Neuralink reality check
More news…
---
What is Neuralink?
Neuralink is a medical device company aiming to build a fully integrated brain-machine interface (BMI), also known as a brain-computer interface (BCI).
The technology has the potential to treat people with disabilities of the brain and spine, including paralysis, blindness, deafness, memory loss, stroke, and more.
Developing treatments for these disorders could dramatically improve millions of people's lives and lead to considerable profits for the company.
Fans of Elon Musk realize that he will likely become one of the most consequential technologists and entrepreneurs of our lifetimes.
He's started several companies, cashing out of earlier ventures to build companies that tackle humanity's biggest challenges, including transportation, climate change, and becoming a multi-planet species.
Neuralink is his next 'crazy idea' to link the power of artificial intelligence with nature's most complex and intelligent organ, the human brain.
Science fiction fans might hear implantable brain devices and think it's the first step toward human/AI symbiosis, as seen in fiction such as The 100 and Altered Carbon.
The surgery will be more invasive than BCI competitor Synchron's device which is implanted through the jugular vein in the neck.
Musk's ultimate goal could be to empower humans to stay equal to or ahead of artificial intelligence. However, that's a long way off. And Musk needs to create a profitable business first.
As of today, Neuralink is in startup mode, having assembled a team of neuroscientists and medical experts to pursue this challenging endeavor.
To date (June 2023), the company has raised more than $360 million, primarily from Elon Musk, and a Series C round in July 2021.
Neuralink is based in San Francisco and has about 100 employees.
Neuralink Videos
On January 31st, 2021, Elon Musk tweeted to encourage people to apply to work at Neuralink, sharing a video about brain surgery robots.
Here's the video:
Here is a monkey with a Neuralink implant playing pong:
Is Neuralink Stock Publicly Traded?
No, the company is not publicly traded. It's primarily funded by Musk and venture capital investors.
Who Owns Neuralink?
High-profile investors involved in the company who may also retain some equity include Flip Sabes, Ben Rapoport, DJ Seo, Paul Merolla, Vanessa Tolosa, Max Hodak, Tim Hanson, and Tim Gardner.
Prominent venture capital investors include Vy Capital, Google Ventures, DFJ Growth, Valor Equity Partners, Craft Ventures, Founders Fund, and Gigafund.
Musk's extraordinary growth in wealth, thanks to the rise of Tesla stock, means he could easily continue to fund Neuralink operations without venture capital.
When the time comes to scale, Musk has proven he is willing to take on venture capital funds or take companies public to spread risk and add value to his equity holdings.
However, he would unlikely take Neuralink public without a product or near-term means to generate revenue.
Neuralink is also developing a robotic implant device and procedure, which could become a marketable product by itself. Other potential revenue sources may include intellectual property and data.
Neuralink Valuation
The Neuralink valuation is about $5 billion, according to reporting by Reuters. This estimate is as of June 2023 and based on private stock trades described to Reuters.
We later learned that Neuralink completed a Series D funding round, as announced by the company in a tweet on August 7th, 2023. Its Series D fundraising round raised $280 million and was led by Peter Thiel's Founders Fund.
We're happy to announce our $280M Series D round led by @foundersfund. We're extremely excited about this next chapter at Neuralink.

If you'd like to help make the first human experience incredible and work on engineering challenges to restore vision and mobility, come join!…

— Neuralink (@neuralink) August 7, 2023
The recent $5 billion valuation is up from the $2 billion Neuralink valuation established in 2021 when it completed its Series C funding round.
When is the Neuralink IPO date?
The Neuralink IPO date is currently unknown. The company is still in the early phases of technology development.
Commercialization of its technology could be a decade away.
Private funding from Musk has covered its employee and development costs so far. Considering Musk's reputation as a business builder, additional private funding rounds would be possible before an IPO.
However, since Musk is the primary equity holder and lacks the need for liquidity, a Neuralink IPO is unlikely within the next few years.
If the company becomes viable and eventually profitable, we'll likely hear about a potential filing well before it is submitted.
Even when the company and SEC publicly release the S-1 filing, we still won't know a firm date. However, the IPO date typically occurs a month or two after the S-1 is released to the public.
Because Musk's name is synonymous with Neuralink, you can be sure that any rumblings of a Neuralink IPO will be widely publicized among financial news and medical technology news outlets.
What is the Neuralink Stock Price?
Since Neuralink is not publicly traded on a stock exchange, there is no Neuralink stock price yet.
What is the Neuralink Stock Symbol?
Neuralink has not yet submitted public filings to the Securities and Exchange Commission. Therefore, it is not yet known what the Neuralink stock symbol will be. We can only speculate about the Neuralink ticker.
Here are some suggestions, all of which appear to be available in the U.S.:
Can you Buy Neuralink Stock? Three Potential Ways
It is challenging to buy shares of a stock that doesn't trade on the public markets. Even if possible, you may not be eligible, and it may not be worth the hassle.
In Neuralink's case, acquiring pre-IPO shares is likely even more difficult because Musk maintains most of the equity holdings.
With that in mind, aspiring investors need to be extraordinarily patient and may not be eligible to invest for many years or possibly ever.
Here are three ways investors can attempt to acquire shares of a pre-IPO stock.
Buy Neuralink Stock Pre-IPO via Venture Capital Fund or Secondary Marketplaces
Wait to buy Neuralink stock after it begins trading
Wait to buy Neuralink stock in the Initial Public Offering (IPO)
1. Buy Shares Pre-IPO via Venture Capital Funds or Secondary Marketplaces
The author has observed multiple instances of Neuralink stock being available on pre-IPO marketplaces.
Founders, early employees, and investors are often in a difficult predicament. They own valuable shares of a company that doesn't trade publicly.
These shareholders might have multi-million dollar net worths because of their stock holdings, but the stock is not liquid because it doesn't trade on an exchange.
A few platforms have evolved to give these individuals a way to liquidate their holdings before the IPO.
Equitybee provides accredited investors access to pre-IPO startups by funding employee stock options. In exchange, investors gain a portion of the future stock value. Equitybee recently offered access to Neuralink shares (May 2023). Monitor share availability by signing up for Equitybee (no obligation to invest).
Other prominent pre-IPO platforms include Linqto, EquityZen, and Forge Global. Learn more about pre-IPO investing platforms.
These sites bring liquidity to an otherwise illiquid asset. Accredited investors may join these sites and attempt to buy shares of these companies when they become available.
The shares are only offered to accredited investors because their financials are not publicly filed with regulators yet, increasing the investors' risk.
Non-accredited investors can sidestep the accreditation requirement to invest in pre-IPO startups by owning the Fundrise Innovation Fund. However, Neuralink is not a current holding. Monitor the fund for new pre-IPO investments.
For high-profile companies, demand is high, lowering your chances of acquiring shares, even if you're accredited.
Please note: This is a testimonial in partnership with Fundrise. We earn a commission from partner links on AccessIPOs.com. All opinions are my own.
2. Buy Stock in the Neuralink Initial Public Offering (IPO)
Ambitious investors may attempt to position themselves to invest in the Neuralink IPO before it happens. Most retail investors will not get access.
The wealthiest clients at the top investment banks will get IPO shares in the hottest deals.
Your chances of getting IPO shares depend on four factors:
IPO demand
Your broker and eligibility
Your assets under management at the broker
Propensity to flip shares
As IPO demand increases, the chances of receiving IPO shares decrease. Therefore, the IPOs that are most interesting to the masses are the hardest to access.
Lower-demand IPOs may be available to retail investors who are customers of participating brokers.
What are the Best Online Brokers for IPO Investing?
For an extensive list of IPO-friendly online brokers and their eligibility, check out this page.
Wealthy customers ($1 million+ accounts) at Fidelity, TD Ameritrade, and Schwab may have a shot at some IPOs, depending on demand.
TradeStation is the best option for investors with less than $250,000. It gives limited access to lower-demand IPOs and secondary offerings through a partnership with ClickIPO, an IPO investing app.
Joining a broker that offers access to IPOs does not guarantee a share allocation, especially in high-demand IPOs. You are probably better off waiting for the company to start trading after the IPO.
3. Buy After the IPO
Since acquiring pre-IPO shares is delicate and usually reserved for wealthy investors, the most likely way you'll ever own the stock is to wait patiently for the IPO to complete.
In many cases, investors can get in at a price at or below the IPO price. This is not always true.
Uber, which many predicted to rise steeply, actually fell on the IPO date.
The moral here is that spending significant effort to own a company before the IPO may not be worth it in the end.
You may also spend time and effort to obtain shares but only receive a small allocation. Even if the stock soars, your upside gain may be limited.
Your best chance to own the stock is by waiting for the IPO and making a purchase of Neuralink stock through a no-fee online brokerage account. You can open the account well before the IPO, then place your first trade to learn how to buy shares.
I recommend starting with a company you know well. If you like Target, for example, buy Target stock.
So what is the best online brokerage for buying Neuralink stock?
As an individual investor, you'll want to open an account with a commission-free online broker. That way, you'll invest most of your money instead of wasting it on fees.
I'll go over one of my favorites below. It has very reasonable fees and will make it easy to buy Neuralink stock once it begins trading on open stock markets.
What is the Best Online Broker to Buy Neuralink Stock after the IPO?
For investors looking to participate in IPOs, TradeStation and Webull offer IPO investing to customers (more below). However, you're never guaranteed a share allocation and most high-demand IPO will not be available.
Long-term investors may prefer an online broker that's better for dollar cost averaging and dividend reinvestment.
I'm a big fan of the online brokerage M1 Finance.
The platform is more intuitive than other brokers because it's built on a modern technology platform. You create portfolio "pies" that contain all the stocks and ETFs you want to own and in what percentages.
M1 Finance does not offer IPO access. But it's my favorite for everyday investing.
Will Neuralink be a Motley Fool Stock Advisor Recommendation?
We won't know until after the IPO if Neuralink will be a Motley Fool Stock Advisor recommendation.
Considering the Fool's early Tesla buy recommendation, I wouldn't be surprised if Neuralink stock becomes a top pick after the IPO because the Fool often chooses stock in which the founder maintains a high equity stake.
Read this Motley Fool Stock Advisor review to learn about their stock selection methodologies and how you can participate in excellent returns.
Stock Advisor is currently half-off at just $99 for an annual subscription if you use the button below. There's a 30-day full refund period if you don't like it.
Neuralink News Archive
05/03/2022: Why Neuralink, not Twitter, is Elon Musk's biggest challenge
04/08/2022: Elon Musk says humans could eventually download their brains into robots
01/20/2022: Brain chip firm Neuralink lines up clinical trials in humans
12/22/2021: Elon Musk Says the Metaverse Sucks and Neuralink Will Be Better
12/07/2021: Elon Musk sees human Neuralink implants for 2022
07/30/2021: Series C funding round announcement
05/01/2021: Neuralink Co-Found Leaves Company for Unknown Reasons
04/08/2021: Musk Tweets: "First @Neuralink product will enable someone with paralysis to use a smartphone with their mind faster than someone using thumbs"
02/01/2021: Elon Musk says his startup Neuralink has wired up a monkey to play video games
01/31/2021: Neuralink is Hiring (Elon Musk Tweets Robot Video – see below)
12/24/2020: Elon Musk said that combining SpaceX, Tesla, Neuralink, and Boring under a megacorporation called 'X' would be a 'good idea'
09/27/2020: The State of Brain-Computer Interface and Neuralink
09/09/2020: Why Is Elon Musk Testing His Brain Implant on Pigs?
09/03/2020: Neuralink Is Impressive Tech, Wrapped in Musk Hype
09/03/2020: Elon Musk's Neuralink Looks to Expand Beyond Silicon Valley to Texas
08/29/2020: Neuralink: Elon Musk unveils pig with a chip in its brain
Conclusion
It will be difficult for ordinary investors to acquire shares of Neuralink before or during the IPO. It's a private company with no products or revenue.
That doesn't stop people from wanting to invest with arguably the greatest business builder of our time.
If you're determined, follow the pre-IPO marketplaces and pay attention to any offerings. Investor accreditation is required.
Otherwise, you'll need to wait for the IPO date to buy shares. An IPO is not imminent.
Waiting is OK. Neuralink has a very high chance of failure. If the science pans out, expect to see lookalikes aiming to compete.
When the Neuralink IPO is near, please perform due diligence on the SEC S-1 filing and don't buy Neuralink stock with money you can't afford to lose.
Disclosure: This web page contains affiliate links from our partners. If a reader opens an account or buys a service from a link in this article, we may be compensated at no additional cost to the reader. Opening an account with a broker that provides access to IPOs does not guarantee the customer will receive share allocations of specific IPOs. The author is long TSLA, TGT, and the ARK Venture Fund.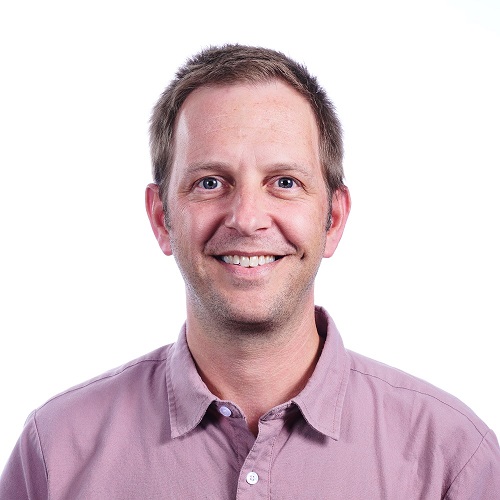 Craig is a former IT professional who left his 20-year career to be a full-time finance writer. A DIY investor since 1995, he started Retire Before Dad in 2013 as a creative outlet to share his investment portfolios. Craig studied Finance at Michigan State University and lives in Northern Virginia with his wife and three children. Read more HERE.
---
Favorite tools and investment services right now:
Fundrise — Simple real estate and venture capital investing for as little as $10 (review)
NewRetirement — Spreadsheets are insufficient. Get serious about planning for retirement. (review)
M1 Finance — A top online broker for long-term investors and dividend reinvestment (review)
High Yield Savings — Put idle cash to work. FDIC-insured savings products.