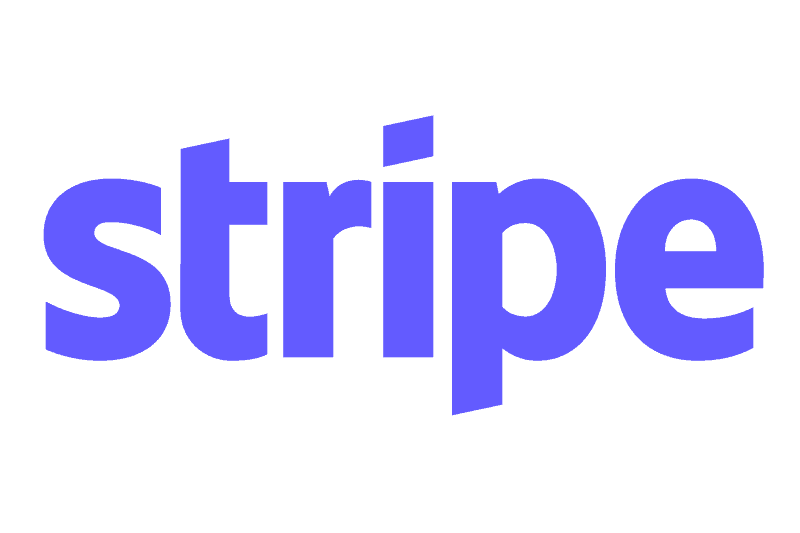 Learn how to invest in Stripe stock once the IPO arrives. Open an account with a commission-free online broker such as M1 Finance in anticipation of the public debut.
---
Latest Stripe Stock IPO News
11/24/2020: Payments Startup Stripe in Talks for Funding at $70 Billion Valuation or More
10/15/2020: Stripe acquires Nigeria's Paystack for $200M+ to expand into Africa
09/27/2020: Philippines payment processing startup PayMongo lands $12 million Series A led by Stripe
09/23/2020: Stripe Partners With Salesforce In Enterprise Push, As Potential IPO Looms
04/16/2020: Stripe raises new capital at $36 billion valuation
What is Stripe?
Stripe is a financial technology company that develops payment processing platforms, including APIs (application programming interfaces) software as a service (SaaS) packages that enable digital payments.
Its APIs allow web and mobile app developers to integrate payments (both receiving and sending) into everyday business operations.
The company was founded in 2010 by Irish brothers Patrick and John Collison. The same year it entered the Y Combinator startup accelerator program.
Stripe has 1 million + customers, ranging from small startups to the largest and most innovative corporations worldwide. Customers include Amazon, Shopify, Pelaton, Lyft, Zoom, Slack, Uber, Doordash, and OpenTable.
The Stripe mission statement:
Our mission is to increase the GDP of the internet. Stripe is a technology company that builds economic infrastructure for the internet. Businesses of every size—from new startups to public companies—use our software to accept payments and manage their businesses online.
Company headquarters are in San Francisco.
Is Stripe Publicly Traded?
No, the company is privately owned.
Stripe investors are made up of the founders, employees, and prominent venture capital firms such as Andreessen Horowitz, Google Ventures, Sequoia Capital, Tiger Global Management, General Catalyst, Y Combinator, Khosla Ventures, Thrive Capital, and Kleiner Perkins.
Its most recent completed funding round (April 2020) valued the company at $36 billion.
However, Bloomberg reported in late November 2020 that the company is exploring a new round of funding at an estimated valuation of $70 billion.
In an interview published on September 23rd, 2020, Stripe co-founder John Collison had this to say about a public offering:
We have no plans to go public. We are not in a rush to do so.
As with nearly all venture-funded startups, Stripe will need to become a publicly-traded company to provide early investors and employees the opportunity to liquidate shares.
You can find a complete list of Stripe investors at Crunchbase.
When is the Stripe IPO date?
The Stripe IPO date is currently unknown.
As private demand for ownership remains high, Stripe does not need to go public in the immediate future.
However, as Stripe has increased its equity shareholders to include more venture capital firms, a future IPO is becoming likely so that early investors can cash out.
Private investors are patient but will eventually need liquidity.
We won't know the date until one of two things happens:
The Stripe IPO date range leaks to the financial press
The SEC releases a publicly-available Stripe S-1 filing
Typically with a high-profile company of this size, reports of intent to have an IPO will leak to the press well ahead of the IPO. As of late-2020, the company is still seeking private funding.
At this stage of maturity, an IPO seems to be likely within the next 6-24 months.
Even when the company and SEC publicly release the S-1 filing, we still won't know a firm date. However, the IPO date typically occurs a month or two after the S-1 releases to the public.
Because Stripe is one of the world's most valuable financial technology companies, you can be sure that the Stripe IPO date announcement will be big news.
What is the Stripe Stock Price, Stripe Ticker?
Since Stripe is not publicly traded on a stock exchange, there is no Stripe stock price yet.
What is the Stripe Stock Symbol, Stripe Ticker?
Stripe has not yet submitted publicly viewable filings to the Securities and Exchange Commission. There are no reports of confidential filings as of late-2020.
Therefore, we don't know what the Stripe stock symbol will be.
We can only speculate about the Stripe ticker.
Here is one obvious suggestion that appears to be available in the U.S.
Will Stripe be a Motley Fool Stock Advisor Recommendation?
We won't know until after the IPO if Stripe will be a Motley Fool Stock Advisor recommendation. However, Stripe stock fits the mold of high-growth, disruptive business models that the Fool typically recommends.
Considering the Fool's affinity to payment stocks such as Square (SQ) and Mastercard (MA), and many SaaS companies, I wouldn't be surprised if Stripe stock becomes a top pick after the IPO.
Stripe may also receive a recommendation by the Motley Fool Rule Breakers newsletter, its high-growth stock recommendation service. Both services have handily beaten the broader market since the early 2000s.
Read this Motley Fool Stock Advisor review to learn about their stock selection methodologies and how you can participate in excellent long-term returns.
Stock Advisor is currently half-off at just $99 for an annual subscription if you use the button below. There's a 30-day full refund period (no questions asked) if you don't like it.
Learn More about Stock Advisor
Can you Buy Stripe Stock? Three Potential Ways
It's a challenge to acquire shares of a stock that is not trading on the public markets. It is possible, but you may not be eligible, and it may not be worth the hassle.
For example, if you look at Uber stock, individual investors salivated for years, waiting for it to trade publicly.
When it finally went public, the stock price fell. So you were better off waiting to buy the stock instead of buying it before the IPO.
There are three ways you can attempt to own shares of Stripe.
Buy Stripe stock after it begins trading
Buy Stripe stock in the Initial Public Offering (IPO)
Buy Stripe stock in pre-IPO secondary marketplaces
1. Buy Stock After the Stripe IPO
Since acquiring pre-IPO shares is delicate and usually reserved for wealthy investors (accredited), the most likely way you'll own the stock is to wait patiently for the IPO to complete.
In many cases, investors can get in at a price at or below the IPO price. This is not always true.
The Beyond Meat IPO, for example, soared and never looked back. But Uber, which many predicted to rise steeply, actually fell on the IPO date.
The moral here is that spending significant effort to own a company before the IPO may not be worth it in the end.
Your best chance to own the stock is by waiting for the IPO and making a purchase of Stripe stock through a no-fee online brokerage account. You can open the account well before the IPO, then place your first trade to learn how to buy shares of a company.
I recommend starting with a company you know well. If you like Target (TGT), for example, buy Target stock.
So what is the best online brokerage for buying Stripe stock?
As an individual investor, you'll want to open an account with a commission-free online broker (most are nowadays). That way, you'll invest most of your money instead of waste it on fees.
I'll go over one of my favorites below. It has very reasonable fees and will make it easy to buy Stripe stock once trading begins on open stock markets.
What is the Best Online Broker to Buy Stripe Stock after the IPO?
If you're looking to participate in the IPO, TradeStation. and Webull are your best bets for access (see below), especially for active traders.
On the contrary, long-term investors may prefer an online broker that's better for dollar cost averaging and dividend reinvestment.
I'm a big fan of the online brokerage M1 Finance. M1 Finance is a reliable and robust, no-fee online broker for beginner to intermediate investors. It's easy to get started.
As your investing skills and portfolio mature, M1 is one of the best platforms to scale.
Investing in stocks is 100% free on the platform. They also offer an integrated checking account and low borrowing rates. Read my complete M1 Finance review here.
M1 Finance does not offer IPO access. But it's my favorite for every day investing.
The platform is more intuitive than old school brokers because it's built on a modern technology platform. You create portfolio "pies" that contains all the stocks and ETFs you want to own and in what percentages. Simply add Stripe stock to your portfolio.
2. Buy Stock in the Stripe Initial Public Offering (IPO)
Ambitious investors can position themselves to invest in the Stripe IPO once it arrives.
Your chances of getting IPO shares depends on four factors:
IPO demand
Your broker and eligibility
Your assets under management at the broker
Propensity to flip shares
As IPO demand increases, the chances of receiving IPO shares decreases. Therefore, the IPOs that are most interesting to the masses are the hardest to access.
However, financial technology is changing the way ordinary investors can invest in IPO.
The top broker for accessing IPOs today is TradeStation.
TradeStation has partnered with the IPO investing app ClickIPO to give its customers seamless access to IPOs and follow-on offerings.
ClickIPO is a smartphone app that is available now from the Apple store. The company empowers ordinary investors to invest in IPOs and secondary offerings through their existing brokerage account.
This promising new app is available to all U.S. based investors today for research and reserving IPO shares. Link your existing online brokerage at TradeStation and deposit $500 to get started immediately.
A second broker called Webull has partnered with ClickIPO to bring direct IPO access through its investing app. Webull is a smartphone broker similar to Robinhood but recently also added a robust desktop trading platform.
But unlike Robinhood, Webull offers free access to IPOs.
You can start buying IPOs once you deposit your first $100 to Webull.
For a complete list of IPO-friendly online brokers and their eligibility, check out this page. Fidelity, TD Ameritrade, and Schwab are the most likely to receive allocations for their customers.
Click here to download the free 15-page eBook, How to Invest in IPOs – A Fundamental Guide for Ordinary Investors.
3. Buy Stripe in Pre-IPO Secondary Marketplaces
Founders, early employees, and investors often find themselves in a difficult predicament. They own valuable shares of a company that doesn't trade publicly.
These shareholders might have multi-million dollar net worth's because of their stock holdings, but the stock is not liquid because it doesn't trade on an exchange.
Two platforms have evolved to gives these individuals a way to liquidate their holding before the IPO. The two sites are EquityZen and Sharespost.
Both sites bring liquidity to an otherwise illiquid asset. Accredited investors may join these sites and attempt to buy shares of these companies when they become available.
The shares are only offered to accredited investors because the company's financials are not publicly filed with regulators yet, increasing the investors' risk.
For high-profile companies, demand is high, lowering your chances of acquiring shares.
Conclusion
For ordinary investors, it will be difficult to acquire pre-IPO Stripe shares. If you're determined, follow the pre-IPO marketplaces and pay attention to any offerings. You must be accredited to invest this way.
Otherwise, you'll need to wait for the IPO date.
But that's not necessarily a reason to be disappointed. Google's shares rose 18% on the day of its IPO. Many people probably sold that day. Had they held for the next decade, their holdings would have been up 1,000%+.
When the Stripe IPO is near, please perform due diligence and read the SEC S-1 filing and don't buy Stripe stock with money you can't afford to lose.
Check out this list of the hottest upcoming IPOs for more investment ideas.
Disclosure: The web page contains affiliate links from our partners. If a reader opens an account or buys a service through a link in this article, we may be compensated at no additional cost to the reader. Opening an account with a broker that provides IPO access does not guarantee allocations of specific IPOs. The author is long MA and TGT. The author is a paying subscriber to Motley Fool Stock Advisor.
Favorite tools and investment services right now:
Credible - NOW is the best time ever to refinance your mortgage and save. Credible makes it painless.
Personal Capital - A free tool to track your net worth and analyze investments.
M1 Finance - A top online broker for long-term investors and dividend reinvestment (review)
Fundrise - The easiest way to invest in high-quality real estate with as little as $500 (review)