The Best 529 Plan For My Daughter Is Not As Perfect As She Is
This page contains links to our partners. RBD may be compensated when a link is clicked. Read disclosures.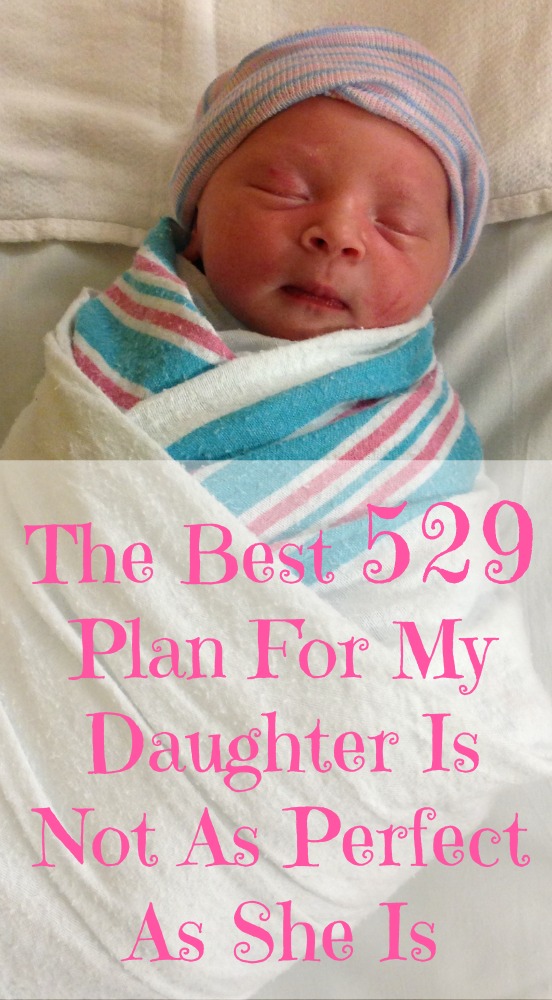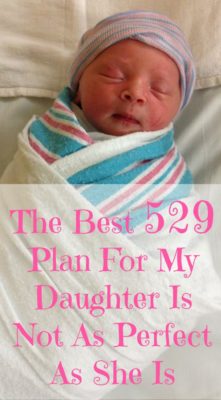 I recently opened a new 529 account for my daughter's college savings. After a lot of thought, and without much fanfare, I have decided to use the Virginia 529 inVest Plan, the same plan I use for my son.
From my research, it's the best 529 plan available for our family. I have written an extensive but simplified review of the four Virginia 529 plans for anyone interested. I call the new page VA 529 Simplified.
Tax-Advantaged Savings
As I do with my son, I will be contributing $300 per month for my daughter's college savings. Virginia allows a state tax deduction of $4000 a year per account owner, per account, per child (sounds confusing, see this link for an explanation) if you participate in one of the four Virginia 529 programs.
The $7200 dollar tax deduction will save me $414 in state taxes per year. That is a 5.75% risk-free return on my money that I get back when I submit my state tax return and get my refund.
The primary reason I went with the Virginia state plan is that if I went with another state's plan, I would not get the tax deduction. Had I used the Fidelity, TD Ameritrade, or the Vanguard plans with other states, my investments would still grow tax free, but that upfront tax break would not be there.
Virginia does have an option to invest with the American Funds CollegeAmerica program, but it requires working with a financial adviser and I prefer to work without one. The fees are subsequently higher when working with an adviser.
These factors all led me back to the Virginia inVest program being the best 529 plan for us. The downsides of this program, which I talk about in detail on the VA 529 Simplified tab, is that there are not a lot of investment choices, and the user interface is outdated and poorly designed.
I also invested in six separate funds for my son's account, but the website does not organize multiple accounts very well. I may have over-diversified his portfolio, considering the frustrating administration of the portfolio. Fees are very low for the program as a whole, just 0.20% for the state of Virginia, plus varied fees for each fund.
I did find a few investments that I believe will work well for my daughter's college savings. I am going to cut in half the number of investments I use to three, and stick to the tried and true index funds strategy.
The Index Strategy
I am a big fan of Jack Bogle, the founder of Vanguard investments. Vanguard funds are prominent throughout the Virginia 529 inVest program. Bogle is a big proponent of index fund investing.
Over time, index funds outperform a vast majority of managed mutual funds, and they have much lower fees. The three funds that I will be equally investing in are:
| | | | |
| --- | --- | --- | --- |
| Fund *as of 10/06/2015 | Symbol | Fee | 5-Yr Return |
| Vanguard Total Stock Market Index Fund | | 0.04% | 13.29% |
| Vanguard Total International Stock Index Fund | | 0.12% | 2.18% |
| Parnassus Equity Income Fund | | 0.67% | 13.57% |
Vanguard Total Stock Market Index Fund has been a top performer of all the investment options in the Virginia 529 inVest plan this year and for the prior ten years. The international index fund has hit some turmoil in the last few years, but over the long-term adds significant diversification.
Lastly, I decided to choose a third fund from the not-so-exciting selection. It is a socially responsible fund, although that is not the reason I chose it. The profile of the fund indicates that it invests 75% of its holdings in dividend paying stocks. Since dividend investing is a strategy I follow, and the returns are solid, this seems like the fund for me.
While the fees are a bit higher than the Vanguard funds, I think putting 1/3 of the money into a managed fund is prudent diversification. It has also performed quite well in relation to its peers of the inVest plan.
Final Thoughts on the Best 529 Plan Available
Overall I am satisfied with the choice I am making for saving for my daughter's education, but not thrilled. If the total market funds were not available, then this vehicle would not be acceptable. My plan is to very methodically and consistently deposit money into the account each month of each year, for 18 years.
A dollar cost averaging effect will be ingrained in my investment plan, purchasing more shares of the funds when the market is low, and fewer shares when the market is high. Dividends will be paid on all three funds and reinvested.
The top holdings of the domestic funds are the largest blue chip companies in the US, but the fund also owns many mid cap, small cap, and micro cap stocks that trade on the NYSE and NASDAQ. It is as diverse as all the stocks traded in the US.
As index funds typically outperform their managed peers, my guess is that the total market funds will be a conservative but reliable choice of investments. The managed Parnassus fund adds a bit more risk, but it is still relatively conservative for an all stock fund.
But when you add in tax savings to this strategy, I am getting that extra 5.75% cash return on my money every year. That $414 in tax returns I receive over the 18 year period equals nearly $7500 in guaranteed returns (as long as the law stays intact and the tax rate does not change).
The $7500 will go into my general cash account and potentially my taxable dividend growth investments accounts.
The plan will start as an all stock portfolio, and eventually will need a few tweaks. At some point after 10-15 of investing in stocks only, I do plan to transfer a percentage of the portfolio to less risky assets of fixed income to reduce the risk of losing money due to stock market fluctuations when approaching her start date.
I have plenty of time to think about. Today I need to focus on getting her investments started.
Now that it is November, I could potentially put in $4000 to get the tax break for the entire year, even though she only 2 months old. My concern with making that move is that the market in my opinion is a bit high at the moment. I would hate to deposit $4000 in December and see a market downturn of 10-20% in 2014.
That kind of downturn would take a long time to recover from, and I am not in this to time the market. So at this point I will simply start the monthly purchases and if I do see a significant downturn before January, I will position myself to take advantage of it.
What have you determined to be the best 529 plan for your kids? Is it your state's plan, or another state?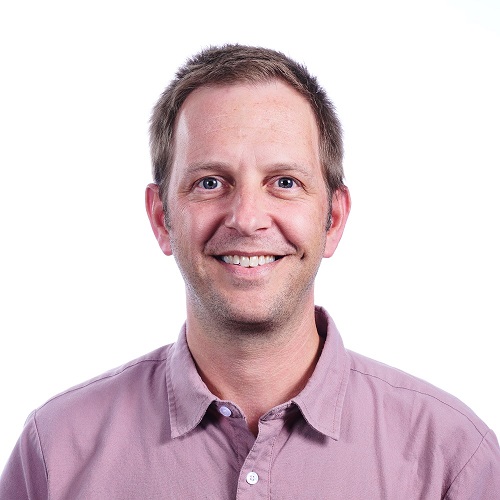 Craig is a former IT professional who left his 20-year career to be a full-time finance writer. A DIY investor since 1995, he started Retire Before Dad in 2013 as a creative outlet to share his investment portfolios. Craig studied Finance at Michigan State University and lives in Northern Virginia with his wife and three children. Read more HERE.
---
Favorite tools and investment services right now:
Fundrise — Simple real estate and venture capital investing for as little as $10 (review)
NewRetirement — Spreadsheets are insufficient. Get serious about planning for retirement. (review)
M1 Finance — A top online broker for long-term investors and dividend reinvestment (review)
High Yield Savings — Put idle cash to work. FDIC-insured savings products.