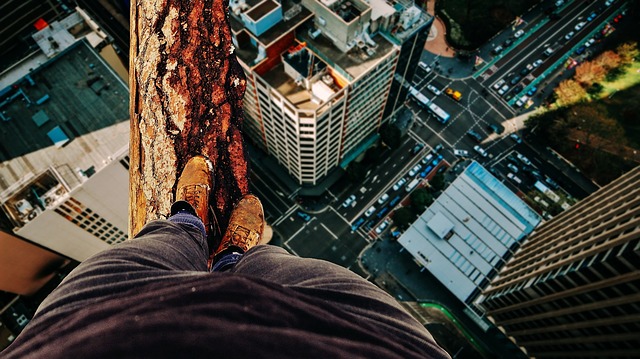 About a decade ago, I was hanging out with a good friend of mine who's a veterinarian. At the time, I was always looking for speculative investments. So I picked his brain about the profession. When I asked if any specific companies were notable in veterinary medicine, he mentioned one called MWI Veterinary Supply.
The next time I was at a computer, I looked it up and saw that it was publicly traded under the symbol "MWIV". So I added it to my watch list of 30 stocks or so. It was March 14th, 2007. The price was $31.16.
In January 2015, the company was acquired by AmerisourceBergen for $190 per share. Over the course of just eight years, the stock rose 510%, a compound annual growth rate of 25.65%.
I never bought the stock.
Instead of chasing the next high-risk speculative investments, I prefer the predictable income generated from dividend stocks and real estate investing on platforms like Fundrise.
But not long ago, I hit it big (and lucky) with a 100%+ return in just a few days.
The Allure of Making Speculative Investments
The simplest way to invest in the stock market is to buy broad-based index funds and ETFs (exchange traded funds) that are designed to match the performance of the overall stock market. When you own a fund, you own tiny pieces of a broad array of companies.
More and more investors are exclusively putting their money into index funds. Over long periods of time, low-cost index funds have outperformed the vast majority of managed mutual funds and hedge funds.
But you'll never hit a home run investing in index funds. That's acceptable for most people.
As much as I love building wealth the slow way, the allure of taking some additional risk to earn higher returns is still present. The act of making riskier market bets to earn higher returns is called speculation.
Some speculative investments are a healthy endeavor for investors if it's done with a small percentage of your assets. AND, after you've built a solid foundation of holdings (i.e. don't invest your first $1,000 in savings in the next Webvan).
Age and risk tolerance play a major factor in speculation. Younger investors are open to more risk because they can absorb a big loss. Doesn't mean they're good at it. Older investors, perhaps the wiser, tend to shy away.
Speculative investments have been fresh on my mind because a recent investment earned an 111% return in just five days. More on that below.
Many Types of Speculative Investments
Here are just a few ways to speculate:
Buy the stock of an unprofitable, high-growth company
Buy a biotechnology stock with no revenue in hopes of a drug approval
Trade currencies
Short the stock of a shitty company
Buy a penny stock
Trade commodities
Buy bitcoin
Buy a high-beta stock the day before earnings are announced
Place a bullish or bearish option trade
Partner with your high school buddy and flip a house in a bad neighborhood
Start an online business selling goods in a fledgling industry
One key to speculation is finding an area where you can leverage your personal experience, knowledge, network, or intuition to gain an advantage. Use that advantage to identify potential opportunities. Then research, research, research.
For example, a climate scientist may have an insight about a company with a technology patent that reduces carbon emissions. Or a surgeon might know a new surgical device growing in use.
Earlier in my investing career, I tried to find speculative investments by reading clean energy books and The Economist Technology Quarterly to spot trends before they entered high-growth mode.
Unfortunately, I didn't have a knack for foreseeing investment trends. I found that timing the investments was difficult and frustrating too.
Eventually, I mostly gave up on growth stocks and options speculation to focus on dividend growth and index fund investing. Since then, my blood pressure has dropped and I'm more at peace with my portfolio.
However, in recent years, I've found a type of speculative investment that I've learned to profit from – initial public offerings (IPOs)
Profiting from IPOs as Speculative Investments
A while back I spun off a website called AccessIPOs.com. Access IPOs is a blog is about finding investable IPO opportunities for ordinary investors. Over there, I write about upcoming IPO opportunities and how to gain access to them, even if you aren't rich.
IPO investing isn't for everyone. It's a niche strategy better suited for intermediate to advanced investors. That's why I spun the content off.
I first got involved with IPOs when Dave & Busters (PLAY) and Lending Club (LC) had their IPOs in 2014.
A broker called Loyal3 used to give IPO access to its customers. But they folded. Now, most of the IPO and secondary action is happening at Motif Investing. $250 is the minimum investment and anyone can participate.
There's another company called ClickIPO that's aiming to help smooth out the IPO process with a smartphone app and bring IPO investing to a wider audience of investors. It's going live this year.
What I've discovered is if you can get access to high-demand IPOs, short-term gains can be very good. For example, Lending Club was up 56% the first day of trading. The recent Snap IPO was up 44%. Though IPO investing is speculative, the downside is shallow in the short-term due to the nature of how deals are brought to market.
Longer term, they often fall as demonstrated by Lending Club and now Snap.
The big challenge is getting access. Access is usually reserved for the wealthiest brokerage customers. I started Access IPOs to help the rest of us get a leg up.
After a few low-volume years, IPOs are finally starting to pick up again.
Enter Myomo.
The Myomo IPO
A cool company with an upcoming IPO landed on my radar back in April. Myomo ("my own motion") makes robotic exoskeletons that enable patients with severe nerve damage to use their arms again. Check it out here.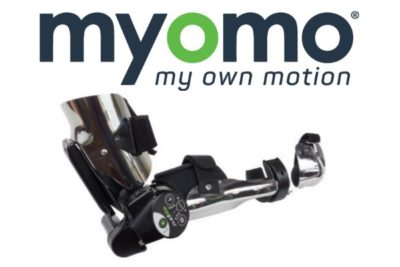 Myomo (MYO) was looking to raise money using Regulation A, a securities law that was modified by the JOBS Act of 2012. I won't go into details, but the law basically made it easier for small companies to raise money using equity crowdfunding.
Companies such as PeerStreet and Fundrise are using the law to enable crowdfunding for real estate investing.
"Mini-IPOs", aka "Reg A + IPOs" are another way to utilize the law to raise cash.
Myomo chose the Reg A+ IPO method to raise cash and I wrote about the deal and how to invest in it. I invested some of my own money because the product was cool and it was expected to be the first Reg A + IPO to list on the New York Stock Exchange (NYSE) MKT marketplace (formerly the AMEX). This was a significant event and likely to get some press.
Investing was a bit unconventional. I had to wire funds to the broker/dealer, then have the shares transferred to my TD Ameritrade account after they started trading.
I bought 150 shares of Myomo for $7.50 each ahead of the IPO. There was no trading fee or transfer fee to my broker, but wiring the $1,125 cost me $30.
Anyways, Myomo started trading last Monday, June 12th and traded down for three days. But on Thursday, day traders started hyping the stock on Twitter and it closed the day up 33%. Had I noticed, I probably would have sold.
Then the next day, Friday the 16th, I was busy at work and zoned out listening to the new album by one of my favorite bands when I learned Whole Foods (WFM) was bought by Amazon (AMZN), which blew my mind.
It wasn't until lunch time that I realized that my Myomo investment was up 100%!
Turns out Myomo became the darling of day traders when it was announced that the CEO would ring the closing bell on the NYSE MKT.
Being a small company (~$35 million valuation at the IPO), the float is quite small. This means there aren't a lot of shares to trade. When lots of traders want in and there's a small float, the price jumps. Trading was crazy.
Myomo "went parabolic", as day traders like to say.
Turn Fast Gains Into Real Assets
Understanding IPOs and running a website about them put me in the position to profit from this opportunity. But the ridiculous spike in the stock price was dumb luck.
I was so excited about Myomo and Whole Foods that I told my wife how much money we made that morning. Then she said this:
Well, yeah, but it's meaningless until you sell some. – Mrs. RBD
She was right. Soon after our conversation, I realized I could pull out my initial investment by selling half of my Myomo shares to lock in >100% gains.
Without selling, this was funny money, just like the soaring stocks of the dot-com era.
So I sold 75 shares of MYO at $16.35 on Friday the 16th.
| | |
| --- | --- |
| # of Shares | 75 |
| Cost Basis | $562.50 |
| Sale Proceeds | $1,226.25 |
| Wire + Trading Fees | $36.95 |
| Profit Amt | $626.80 |
| Profit % | 111% |
I walked away with all of my initial investment. I'm letting the rest ride, for now, to see where it goes.
As I write this Monday evening, Myomo shares closed at $19.31. Wednesday evening (last night), the stock closed at $14.85.
I haven't yet allocated the proceeds of the sale, but I'll surely put it somewhere not as volatile or risky. Maybe in a new real estate investment.
Conclusion – Speculative Investments
Looking over all of my assets on Personal Capital, less than 2% of my investments are in what I'd consider speculative investments. This includes three individual stocks in retirement accounts (WFM, TWTR, and CMG, most people wouldn't call these speculative), plus Lending Club and the remaining Myomo shares in my TD Ameritrade account.
The rest of my retirement accounts are in index funds and ETFs. My taxable stock portfolio contains mostly boring dividend stocks which I don't consider speculative.
Sometimes I feel like I'm not making enough speculative investments. But I'm less stressed by focusing on index funds and dividend growth stocks than I was 10 years ago when I looking for home runs all the time.
I'm still a little bummed I missed that veterinary supply stock. My watch list was too big to recognize a good opportunity and I didn't spend enough time researching stocks.
My friend wasn't even aware the company was publicly traded. He's an indexer.
Have you had any success making speculative investments? Was it worth it, or have you lost more money than you made?
Disclosure: Long WFM, MYO, LC, TWTR, CMG
Photo credit: Alexas_Fotos via Pixabay
Favorite tools and investment services right now:
Credible* - Now is an excellent time to refinance your mortgage and save. Credible makes it painless.
Personal Capital - A free tool to track your net worth and analyze investments.
M1 Finance - A top online broker for long-term investors and dividend reinvestment (review)
Fundrise - The easiest way to invest in high-quality real estate with as little as $10 (review)
*Advertising Disclosure: RBD partners with Credible which offers rate comparisons on many loan products, including mortgage refinances and student loans. This content is not provided by Credible or any of the Providers on the Credible website. Any opinions, analyses, reviews or recommendations expressed here are those of the author's alone, and have not been reviewed, approved or otherwise endorsed by Credible. RBD is compensated for customer leads. Credible Operations, Inc., NMLS Number 1681276, not available in all states. 320 Blackwell Street, Suite 200 Durham, NC 27701.