Starlink Stock: Will Starlink Spinoff from SpaceX in 2023?
This page contains links to our partners. RBD may be compensated when a link is clicked. Read disclosures.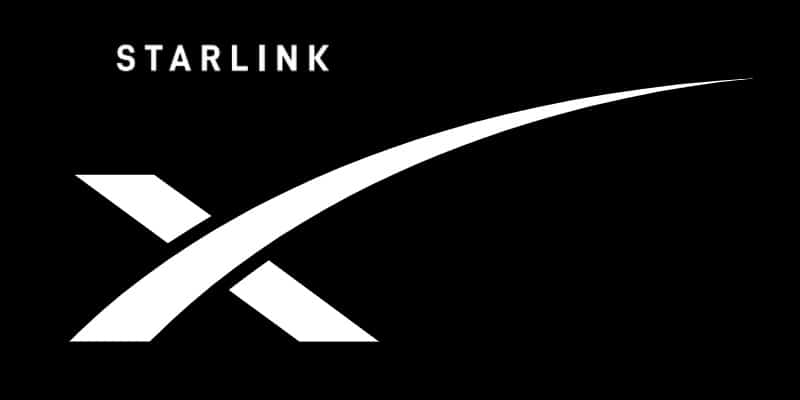 Learn how to invest in Starlink stock when it spins off from SpaceX for an IPO (anticipated in 2023 or 2024). Get access to select pre-IPO companies at Equitybee.
---
Latest Starlink Stock IPO News
01/07/2023: Chamath Palihapitiya Predicts Starlink Spins Off SpaceX in 2023
01/05/2023: How Musk's satellites have saved Ukraine and changed warfare
01/02/2023: SpaceX raising $750 million at a $137 billion valuation
12/12/2022: SpaceX Tender Offer Is Said to Value Company at $140 Billion
12/01/2022: FCC authorizes SpaceX to begin deploying up to 7,500 Starlink satellites
11/16/2022: SpaceX mulling secondary share sale at $150 billion valuation
10/18/2022: Analyst predicts SpaceX could spin off Starlink by 2025
Older news…
What is Starlink?
Starlink is a business subsidiary of the private company SpaceX. SpaceX is building a low earth orbit satellite constellation that provides internet access to the world, especially rural areas.
The web of satellites known as Starlink will connect to ground receivers, making it possible to provide internet at competitive prices, especially to underserved global communities. Internet speeds are expected to be 50Mbs to 150Mbs.
Customers will include governments, airlines, cruise ships, and direct consumers. As of late 2022, nearly 3,000 satellites have been launched into orbit, and the service's testing has commenced.
The satellites ride the Falcon 9 rocket for insertion into orbit.
Twelve thousand satellites are expected to orbit Earth during the first phase, with the potential to increase that number to 42,000.
Elon Musk estimates the Starlink business could generate $30 billion by 2025.
SpaceX stock does not appear to be a likelihood in the next three to five years. But a Starlink IPO spinoff is looking more likely.
Why Would Starlink Stock Spinoff from SpaceX?
Elon Musk has wild ambitions.
He owns a company called Neuralink that aims to merge artificial intelligence and the human brain.
He created a construction tunneling startup called The Boring Company to take transportation underground.
But perhaps his most aspiring goal of all is to colonize Mars. To do so, he needs lots more money than he already has.
SpaceX serves as both a lower-cost launch service for governments and private companies and a platform for Elon to design rockets for Mars. The company profits from launch services, but it will need much more money to colonize Mars.
As a private company, internal management and the Board of Directors determine what to do with earnings. But if SpaceX were to become a publicly-traded company, it would have to answer to shareowners.
Though a SpaceX IPO would surely raise billions, its goal to colonize Mars would unlikely appeal to investors because it would be a cash drain. Investors want to receive profits through dividends or capital appreciation.
Going to Mars will not be a business venture, at least not at first. It's a humanitarian mission to hedge against Earth's inevitable demise.
What Elon Musk needs is a cash cow to fund his vision. Enter Starlink.
Starlink has the potential to generate billions of dollars of revenue. Once the network of satellites is in place, revenues should outpace maintenance costs, generating significant profits.
So why not keep Starlink with SpaceX?
Spinning Starlink off to the public markets would provide a capital-raising vehicle for Starlink to invest in growth. As we've seen with Tesla, when the stock surges, the company can issue additional shares to raise extra capital.
Not only could it raise significant money in a Starlink IPO, but SpaceX would also likely retain a large ownership percentage of the new company in a tailored share class. As Starlink stock rises, SpaceX has an asset that grows in value, allowing it to sell shares or receive preferred payments.
If Starlink can generate $30 billion in revenue as another Elon Musk company, fanboys and investors would salivate to own it, driving up the stock price.
As of October 2020, Tesla generates $28 billion in annual revenue. The stock market cap is nearly $400 billion. If SpaceX could retain 50% or more of Starlink stock, it could raise hundreds of billions to pursue its primary objective.
What is the Starlink IPO Date?
The Starlink IPO may be close.
In a recent TikTok interview, Chamath Palihapitiya predicts 2023 is the year Elon Musk spins Starlink out of SpaceX.
He thinks Starlink's valuation will be half that of SpaceX, near $75 billion.
Here's the clip:
Chamath's prediction is a BIG ONE 🔮

Starlink will go public in 2023, splitting off from @SpaceX

The valuation will be $75 Billion 😲

This will give @elonmusk financial flexibility to do what he needs to do…

as well as make investors very rich 💰 pic.twitter.com/zBZ1Ra26KP

— ALL-IN TOK (@all_in_tok) January 7, 2023
" src="data:image/gif;base64,R0lGODlhAQABAIAAAAAAAP///yH5BAEAAAAALAAAAAABAAEAAAIBRAA7″ alt="
Though certainly not guaranteed, Musk seems open to potentially offering IPO shares to Tesla shareholders.
3. Join the Email List
Go to Starlink.com and join the email list to get updates on Starlink news and service availability in your area. Also, consider subscribing to the SpaceX channel on Youtube to learn more.
Joining the email is the best way to stay informed with official information.
4. Become a Customer
Once SpaceX begins selling internet access to the wider public, become a customer. Signing up for the service will get you on their customer list, at a minimum. You'll become familiar with the service and decide for yourself if the product is a worthy investment consideration.
As we've seen with previous IPOs such as GoPro, LendingClub, and Uber, early customers and affiliates sometimes receive access to IPO shares through a direct share program.
Direct share programs are usually kept secret until the company releases the S-1 Filing to the public. They enable the company to offer preferred IPO share access, generally to affiliates and family members.
For Uber, drivers who logged a certain number of miles received shares. For LendingClub, it was their note investors. For GoPro, anyone on their email list could apply to acquire shares.
We have no idea at this stage if this would be in the cards for a Starlink stock IPO. But if there is a viable preferential treatment for "small retail investors," early customers would seem to make the most sense because you can't offer IPO shares to everyone.
5. Wait Patiently and Invest After the IPO
If it ever becomes available, your best chance to own Starlink stock is to wait for the IPO and buy the stock through a no-fee online brokerage account.
New investors can open an account well before the IPO, then place their first trade in another company to learn how to buy shares.
I recommend starting with a company you know well. If you like Starbucks, for example, buy Starbucks stock.
So what is the best online brokerage for buying stock?
As an individual investor, you'll want to open an account with a commission-free broker. That way, you'll invest most of your money instead of wasting it on fees.
I'll go over one of my favorites below. It has very reasonable fees and will make it easy to buy Starlink stock once trading begins.
What is the Best Online Broker to Buy Stock?
For investors looking to participate in IPOs, the following online brokers offer IPO investing to customers:
Long-term investors may prefer an online broker that's better for dollar cost averaging and dividend reinvestment.
I'm a big fan of the online brokerage M1 Finance. M1 Finance is a reliable, robust, no-fee online broker for beginner and intermediate investors. It's easy to get started.
As your investing skills and portfolio mature, M1 is one of the best platforms to scale.
Investing in stocks is 100% free on the platform. They also offer an integrated checking account and low borrowing rates. Read my complete M1 Finance review here.
M1 Finance does not offer IPO access. But it's my favorite for everyday investing.
The platform is more intuitive than traditional brokers because it's built on a modern technology platform. You create portfolio "pies" that contain all the stocks and ETFs you want to own and in what percentages.
6. Open a Brokerage Account with Free IPO Access
Ambitious investors may attempt to position themselves to invest in the Starlink IPO if and when it arrives. Most retail investors will not get access.
The wealthiest clients at the top investment banks will get IPO shares in the hottest deals.
Your chances of getting IPO shares depend on four factors:
IPO demand
Your broker and eligibility
Your assets under management at the broker
Propensity to flip shares
As IPO demand increases, the chances of receiving IPO shares decrease. Therefore, the IPOs that are most interesting to the masses are the hardest to access.
Lower-demand IPOs may be available to retail investors who are customers at participating brokers.
What are the Best Online Brokers for IPO Investing?
For an extensive list of IPO-friendly online brokers and their eligibility, check out this page.
Wealthy customers ($1 million+ accounts) at Fidelity, TD Ameritrade, and Schwab may have a shot at some IPOs, depending on demand.
TradeStation is the best option for investors with less than $250,000. It gives limited access to lower-demand IPOs and secondary offerings through a partnership with ClickIPO, an IPO investing app.
Joining a broker that offers access to IPOs does not guarantee a share allocation, especially in high-demand IPOs. You are probably better off waiting for the company to start trading after the IPO.
Click here to download the free 15-page eBook, How to Invest in IPOs – A Fundamental Guide for Ordinary Investors.
Conclusion
It won't be easy for ordinary investors to acquire pre-IPO shares of SpaceX stock or Starlink stock. If you're determined, follow the pre-IPO marketplaces and pay attention to any offerings. You are required to be an accredited investor to invest this way.
Otherwise, you'll need to wait for the IPO date to buy shares.
But that's not necessarily a reason to be disappointed. Google's shares rose 18% on the day of its IPO. Many people probably sold that day. Had they held for the next decade, their holdings would have been up 1,000%.
When the Starlink IPO is near, please perform due diligence on the SEC S-1 filing, and don't buy Starlink stock with money you can't afford to lose.
Check out this list of the hottest upcoming IPOs for more investment ideas.
Read more: Blue Origin Stock - Will There be an IPO?
Starlink Stock News Archive
09/01/2022: Royal Caribbean to offer Starlink internet on all its ships
08/25/2022: SpaceX and T-Mobile team up to use Starlink satellites
08/15/2022: SpaceX gets $1.9 million contract for services in Europe and Africa
08/05/2022: SpaceX raises another $250 million in equity
06/07/2022: Musk says an IPO of SpaceX's Starlink satellite internet business is still 3 or 4 years away
05/25/2022: SpaceX's Starlink satellite internet surpasses 400,000 subscribers globally
05/22/2022: SpaceX looks to raise $1.7 billion, boosting its valuation to $127 billion
04/25/2022: Starlink to provide Wi-Fi on Hawaiian Airlines flights as a free service for passengers
03/21/2022: Does Musk Want to Merge Tesla, SpaceX and The Boring Company?
03/21/2022: Starlink sees the in-flight internet market as ripe for an overhaul
02/26/2022: Ukraine Official Asks Elon Musk for Starlink Stations Amid Russian Invasion
02/02/2022: SpaceX rolls outs 'premium' Starlink satellite internet tier at $500/month
12/15/2021: Elon Musk: 'I'll be surprised if we're not landing on Mars within five years'
12/07/2021: The Economist: Satellite constellations are alarming astronomers
10/08/2021: SpaceX hits $100 billion valuation after secondary share sale
10/07/2021: US Nationwide Starlink Rollout Is Coming This Month
09/08/2021: Who is Starlink really for?
08/24/2021: Elon Musk says SpaceX has shipped 100,000 Starlink terminals
08/09/2021: SpaceX is buying satellite data startup Swarm
08/03/2021: SpaceX says Starlink has about 90,000 users as the internet service gains subs
07/12/2021: With a new SpaceX Starlink factory, Austin could reach new heights in tech
06/24/2021: Elon Musk says Starlink will go public when its cash flow is more predictable
05/04/2021: Over 500,000 orders for Starlink satellite internet service received to date
04/06/2021: SpaceX does not plan to add 'tiered pricing' for Starlink satellite internet service
03/02/2021: SpaceX is building a factory in Austin TX for Starlink satellite internet equipment
02/25/2021: How Starlink Is About To Disrupt The Telecommunications Sector
02/22/2021: Musk says SpaceX 'will double' Starlink satellite internet speeds later this year
02/17/2021: SpaceX Funding Round at $74 Billion Valuation Was Led by Sequoia
02/16/2021: Elon Musk's SpaceX raised $850 million, jumping valuation to about $74 billion
02/08/2021: SpaceX opens up Starlink internet preorders around the world
02/04/2021: SpaceX says its Starlink satellite internet service now has over 10,000 users
01/11/2021: Elon Musk's Starlink internet satellite service has been approved in the UK
12/24/2020: Elon Musk said that combining SpaceX, Tesla, Neuralink, and Boring under a megacorporation called 'X' would be a 'good idea'
12/14/2020: SpaceX in Talks for New Funds and $92 Billion Valuation: Report
12/07/2020: SpaceX's Starlink wins nearly $900 million in FCC subsidies to bring internet to rural areas
11/02/2020: SpaceX's Starlink internet public beta is giving some users blistering download speeds
10/27/2020: SpaceX's Starlink satellite internet service is priced at $99 per month
10/27/2020: Dozens of families in rural Texas will get SpaceX's Starlink satellite internet for free
10/22/2020: Morgan Stanley expects SpaceX will be a $100 billion company
02/06/2020: There could be a new Elon Musk stock for investors to bet on: SpaceX's Starlink
Disclosures: The author is long SBUX, TSLA, HOOD. This web page contains affiliate links from our partners. If a reader opens an account or buys a service from a link in this article, we may be compensated at no additional cost to the reader. Opening an account with a broker that provides access to IPOs does not guarantee the customer allocations of specific IPOs.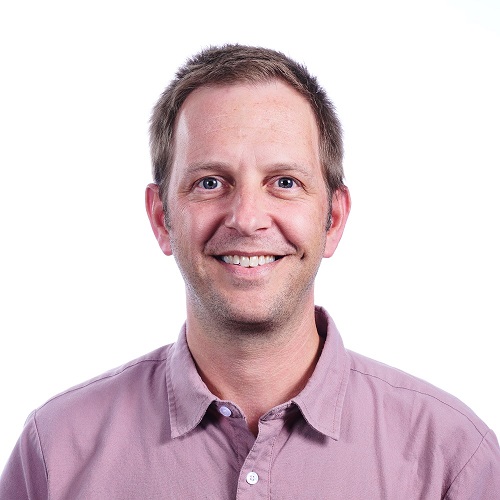 Craig is a former IT professional who left his 20-year career to be a full-time finance writer. A DIY investor since 1995, he started Retire Before Dad in 2013 as a creative outlet to share his investment portfolios. Craig studied Finance at Michigan State University and lives in Northern Virginia with his wife and three children. Read more HERE.
---
Favorite tools and investment services right now:
High Yield Savings — Put idle cash to work. FDIC-insured savings products.
NewRetirement — Spreadsheets are insufficient. Get serious about planning for retirement. (review)
Fundrise — The easiest way to invest in high-quality real estate with as little as $10 (review)
M1 Finance — A top online broker for long-term investors and dividend reinvestment (review)