Don't Hate the IRS – Follow These 8 Tax Filing Tips
This page contains links to our partners. RBD may be compensated when a link is clicked. Read disclosures.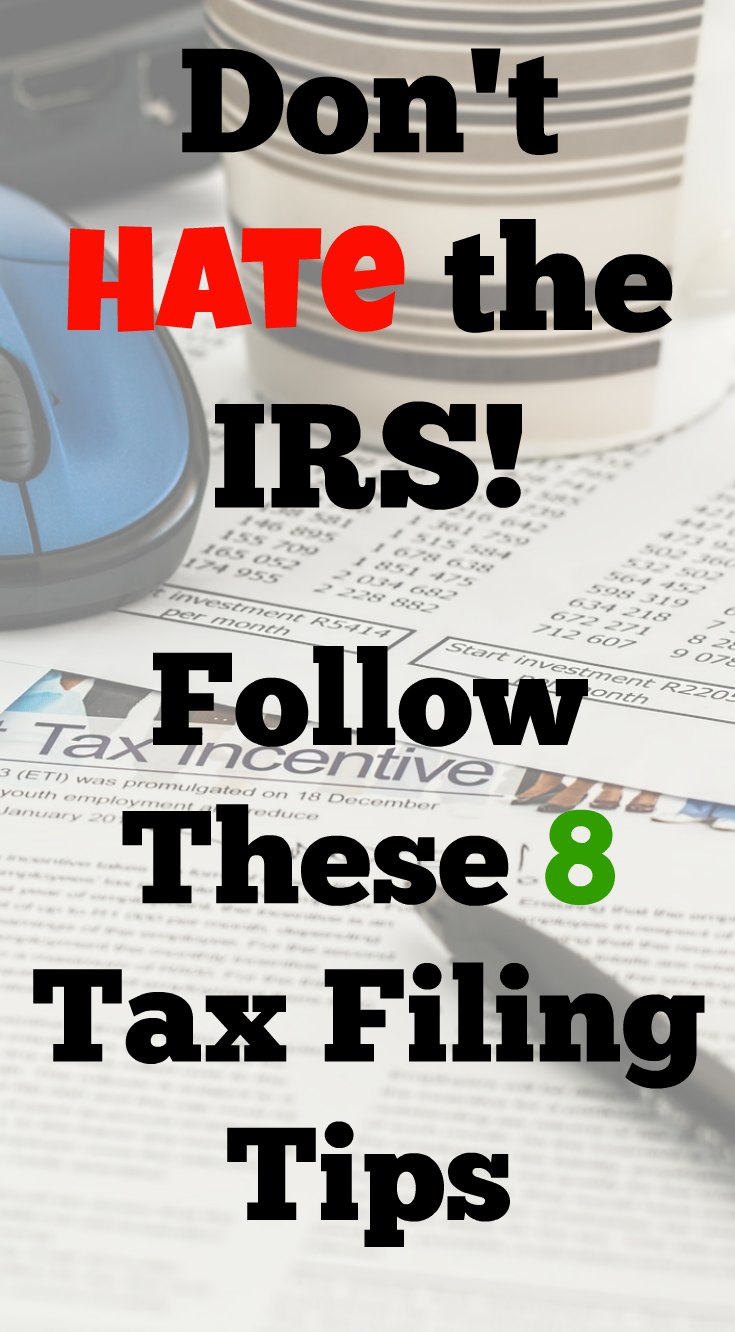 The tax filing season starts on January 28th for 2019. You'll have until April 15th to complete them.
In preparation for the tax season, it is imperative that you have a strategy to complete your taxes quickly, accurately, and with as little hassle as possible… all while keeping the cost down.
With those things in mind, here are eight tax filing tips to help keep you sane this tax season.
1. Start and Finish Your Taxes in One Sitting
Make this goal a priority early on so you don't waste time and become frustrated.
Once you have everything you need, give yourself 3-4 hours of alone time without distractions. Any extra time spent beyond the minimum is time you can't enjoy yourself or be productive elsewhere in your life. Sit down, input your data, double-check, submit your return and be done with taxes until next year.
For the more careful, consider waiting a day or two before hitting the final submit button. For more complicated returns, you can print a draft and have a CPA review it before submitting through an electronic processor.
Bonus Tip: Wait about a week after the IRS starts accepting returns before you do your taxes. Let other people be the computer system guinea pigs.
2. Don't Start Your Taxes Until You (and the IRS) Have Your Stuff Together
This may sound like a no-brainer, but you can't complete your taxes until you have all of your 1099s, W-2s and everything else. If you start when you are still missing something, you're wasting your time because you can't finish (see tip #1).
Also keep in mind that some years certain forms may be delayed due to late legislative changes. If you need to submit an uncommon form, make sure that no form delays have been announced by the IRS. If you submit your return and the form can't be processed, the tax preparer will hold onto it until the IRS systems are ready to accept it.
3. E-file Your Return
About 20% of Americans still file paper returns. Those same people are probably writing checks at the grocery store and filling out deposit slips at the bank too.
Submitting a paper return is counter-productive to just about every item on this list. Most of all, it increases the likelihood of a mistake which could lead to residual correspondence and refund delays.
Think of the return preparers (Turbotax, TaxAct, H&R Block) as both your tax e-filing guides and math checkers. E-filing sorts out errors before they are submitted to the IRS.
With paper, you can make a blatant mistake. Or worse yet and out of your control, the IRS person typing in the return could screw it up.
There is no good reason whatsoever to file a paper return (if you know one other than "I've always done it that way", please let me know in the comments). By the way, if you already dislike the IRS, consider this spot-on piece by Rodney Mock in US News & World Report in which he states:
Processing paper returns costs the IRS $2.87 per return versus $.35 cents for e-filing. The taxpayer error rate with paper returns exceeds 25 percent versus less than 2.5 percent for e-filed. If all returns were e-filed, the Treasury would collect billions of dollars in additional revenue.
Fixing errors costs money too.
In other words, you're wasting government money and resources by filing a paper return.
4. Pay Exactly Your Share of Taxes. Not a Dollar More. Not a Dollar Less
You share this goal with the IRS. Don't screw up and pay extra or not enough. The IRS wants you to pay exactly what you owe and not a dollar more. Use an online tax preparer or CPA to make sure the math is right. Even if you don't suck at math, you can still misread the instructions or forget an attachment when you submit via paper, leading to residual correspondence.
Also remember, the IRS isn't out to get you. They enforce the rules in the tax code. The tax code was constructed by the US Congress over many years and changes were approved by a sitting President. So if you don't like the IRS or what they stand for, blame lawmakers.
5. Don't Overpay Preparers to File Your Taxes
Each online tax preparer company does the same thing, regardless of what the commercials say. So compare prices between the major online tax preparers and go with the cheapest one that covers your tax needs. I've used both TaxAct and H&R Block over the years and both are easy and reliable. Each offers a few different service levels that should easily cover your needs.
If you have a very basic return, any preparer will do. As your return gets more complicated, I've found that TaxAct is consistently cheaper than the rest. H&R Block has a better user interface.
For most situations, you can do everything on your own using an online tax preparer website. Try assembling your return online first. If your situation is extremely complicated or you aren't comfortable, then consider hiring someone. Shop around to make sure the price you're quoted from a CPA is reasonable.
Avoid buying the tax software on CD. The websites are constantly updated. CD based software will need to be manually updated before you get started and that can be easily forgotten.
You can always start your return with an online tax preparer and see if you're OK on your own. You usually don't have to pay until you submit your return.
NEVER GET A REFUND ANTICIPATION LOAN. Seriously, those are dumb. Due to IRS system upgrades in recent years, refunds are now usually direct deposited to your bank account in less than 10 days.
6. Avoid ID Theft
When it comes to tax time, you can do one thing to help prevent ID theft. File your return early. If your social security number was somehow compromised during the year and a criminal submits a fake return using your identity, you'll be prohibited by the IRS from submitting your real return until it's straightened out. You'll have to go through hell with the IRS to clean it up.
Funding cuts have directly impacted phone support.
The IRS is getting better at preventing ID theft every year, but the problem persists.
The sooner you submit your return, the less time you give a potential criminal to submit before you. But don't start until you have your shit together, and still wait about a week after the IRS starts accepting returns in case the IRS or preparers have buggy software.
The IRS has made excellent progress in preventing ID theft, so this is less of a problem today.
7. Avoid Residual Correspondence
If you make a mistake on your tax return because you paper filed or were sloppy with your e-file, you're going to have to deal with the IRS again down the road. Math errors, missing attachments, or missed 1099's will eventually trigger an IRS love letter in the mail, and no one wants to receive one of those.
Worse yet, you may owe more money and be required to pay penalty and interest at a later date, or need to submit an amended return. Be smart, be accurate, submit early, e-file and you should not have to deal with the IRS again until next year.
8. If Your Refund is Large, Change Your W-4 with Your Employer Immediately
Everyone hates Form W-4. If you received a big refund, you probably filled it out wrong. Your goal every year should be to pay exactly your share of taxes each paycheck and not a dollar more or less than is required by law.
Make sure your W-4 is accurate so your refund isn't too large, and you don't owe any money when you file your return. Your paycheck will be bigger, keeping your money in your accounts earning interest for you instead of the government. If you need guidance on Form W-4, the IRS has a free Withholding Calculator to help you fill it out.
Note: The author is not a CPA or tax attorney. Contact a professional for specific tax advice.
Photo via Pixabay and pazham via freedigitalphotos.net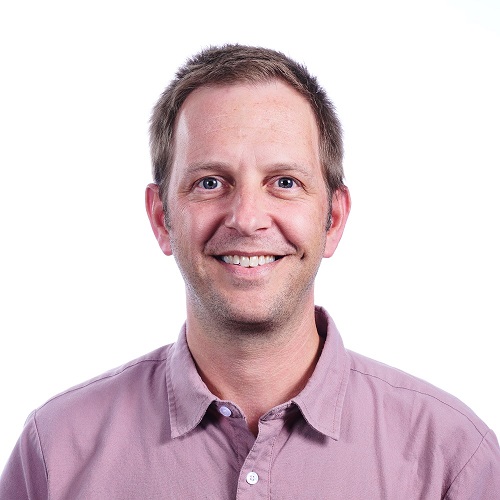 Craig is a former IT professional who left his 20-year career to be a full-time finance writer. A DIY investor since 1995, he started Retire Before Dad in 2013 as a creative outlet to share his investment portfolios. Craig studied Finance at Michigan State University and lives in Northern Virginia with his wife and three children. Read more HERE.
---
Favorite tools and investment services right now:
Fundrise — Simple real estate and venture capital investing for as little as $10 (review)
NewRetirement — Spreadsheets are insufficient. Get serious about planning for retirement. (review)
M1 Finance — A top online broker for long-term investors and dividend reinvestment (review)
High Yield Savings — Put idle cash to work. FDIC-insured savings products.