Abandon Your Cushy Job To Expand Earning Potential
This page contains links to our partners. RBD may be compensated when a link is clicked. Read disclosures.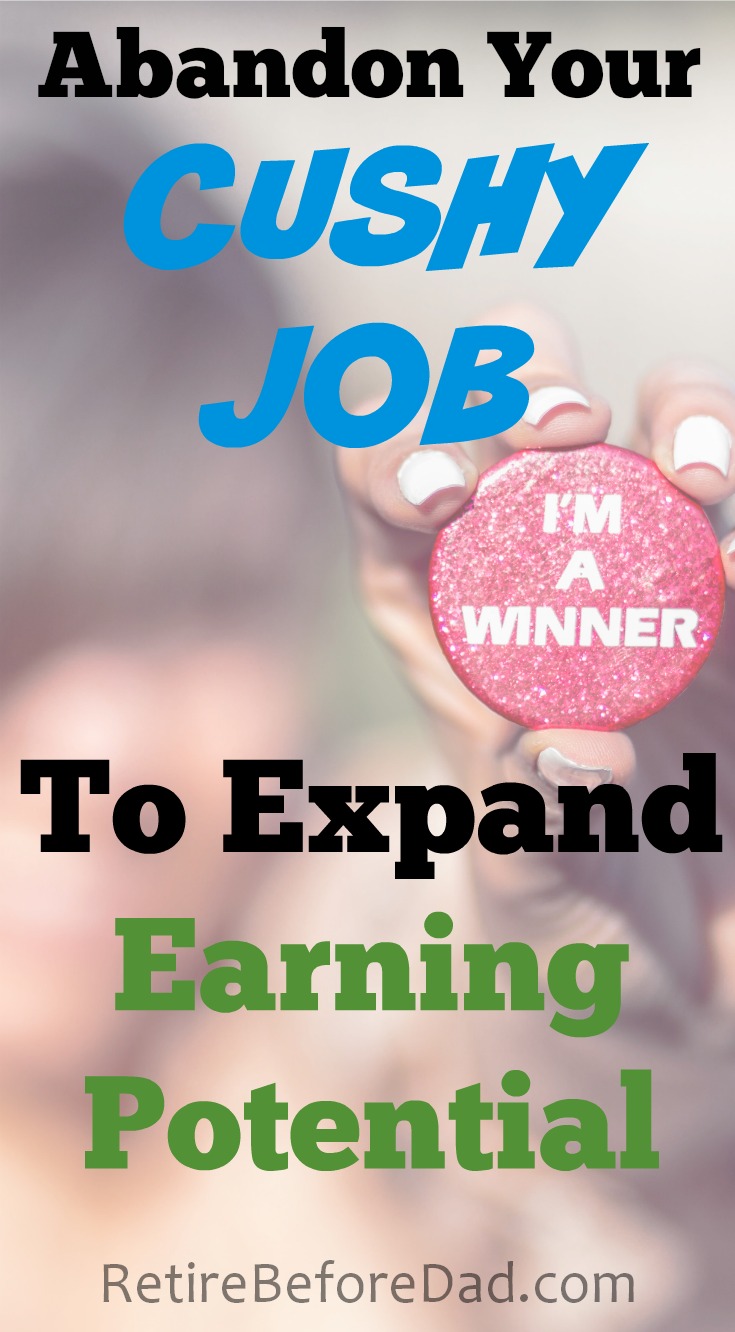 Have you ever declined a work opportunity because you didn't want the hassle of learning something new? Maybe it was a chance to enhance your skills or get promoted, but it required leaving your cushy job.
You declined because the job would have taken more effort and initiative on your part. Or it might have cut into your lunch breaks on Facebook or Pinterest. Or limited time normally spent with the kids at home or watching sports.
Some people never get new opportunities because their manager or co-workers know they're not interested (evidenced by their work ethic). Still more pass because they're perfectly content in their current cushy job.
The Sneaky Mid-Career Morass
Many mid-career workers want to ride their current gig into retirement. Ambition and motivation are gone.
I know plenty of people who are good at what they do and enjoy their work but aren't striving for anything more. To each his or her own.
But what if a new project or job came along that could lead to higher income? Would you leave your cushy job to take on a new challenge for the chance of greater success and a higher salary?
Younger readers are probably thinking, hell yes I would. Youthful ambition is admirable.
But I have some depressing news for the twenty-somethings reading this.
Aspiration fades.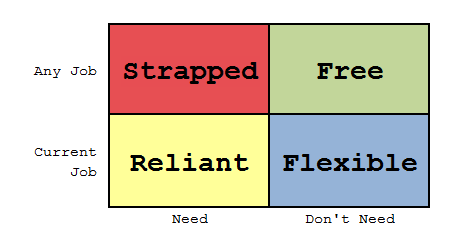 Think of a forty-something with a few kids, mortgage, and a couple of car payments, who is comfortable in a mid-level corporate job or local government position. It's been 15 years. Retirement is in sight.
They're reliant on this stinkin' job (see above), and judge the path of their career on job security rather than success milestones. Each night they pray for no layoffs or changes to the status quo.
Is it worth leaving their comfort zone to try something new for a chance at extra pay?
Why Stay with A Cushy Job?
Reasons to stay at or leave a cushy job depend on the mentality of the worker.
Sometimes I see people on CNBC who appear to be in their 60's and recently started a new investment firm. Some people love to work. Others love personal development and will never stop learning or being a "productive citizen".
But we're not all wired that way. In fact, most of us aren't.
Reasons are plenty why someone would avoid career development and higher pay by parking their butt in a dead-end but comfortable job.
A worker may like their job and not want to leave it. Coworkers may be friends and fear of letting the team down can play a role.
Maybe the commute is great and the work/life balance makes the job hard to give up.
Job security can play a big part of comfort in a job. When a company is growing, there's relief in knowing that more money is available to pay a salary. Government workers often accept lower pay for job security. With that comes lower expectations for performance. So why leave a secure job for another that would require harder work?
An IT term I hear a lot is domain knowledge. That's when someone knows a certain part of an organization very well and serves as a subject matter expert. Being an expert in something has value, even if it's a small part of a complicated organization. Why give that up? People look to them for help and the position is a bit more secure because of it.
In a cushy job, a manager may have put systems in place so that the organization runs smoothly without much effort. This is the old Steve Case adage that says a good manager should wake up with nothing to do. If that manager went to a new organization, new processes would need to be in place. That would be a ton of work.
Another reason could be because a worker is overpaid. Peeking into the marketplace for a new job would be a rude awakening. Why get paid less when length of service has entitled someone to an over-sized salary and benefits package?
With so many reasons to stay, why leave a cushy job at all?
Reasons to Leave a Cushy Job (and Why I Left Mine)
Comfortable jobs usually come with an income ceiling. Only so much money is available for raises and promotions. Once a worker hits a certain level, raises flatten.
So a primary reason to leave a cushy job is to expand earning potential. This can be done in a variety of ways.
Living in a small town or city with high unemployment can be a damper on salaries. Move somewhere with a more robust employment market and you'll find higher paying jobs.
Another way is to leverage a skill set in a different industry. For example, if someone has expertise in building computer systems for grocery stores, they can probably find a higher paying job working on banking systems. A move would involve new coworkers and domain knowledge, but banks have deeper pockets than grocery stores and that would be reflected in salaries. The skill set used would be the same.
Once someone has mastered a skill in an organization, they may have run out of new things to learn. In order to keep growing a career, they may need to look elsewhere.
Curiosity and self-improvement are other reasons to leave. If you're barely using your brain for eight hours a day, is that making you a smarter and more productive person?
For the past five years, I became comfortable in an increasingly easy and low-profile position. I was a subject matter expert, but the position didn't require a lot of brain power anymore. My intellectual capacity as an IT consultant was not being fully utilized. For a while I was OK with that. I channeled excess cognitive capacity toward personal finance and writing.
Until recently. My mindset changed.
Instead of continuing down easy street, I decided to abandon my cushy position for something more challenging. It's a risky move that I'm still adjusting to, but so far it seems like the right decision.
One week I was on cruise control, just like I have been for the last seven years. The next week, suddenly I'm busting my ass on a new project with a tough manager and demanding client. No salary increase (yet).
So why leave a cushy job for a harder one that pays the same?
The answer is earning potential. If I work harder on this more important, higher profile project, I can potentially earn a lot more money while working the same 40-hour week. It's not easy anymore, but I believe I'll be a better professional for it.
Maximize The First Stream First
I'm a proponent of building multiple streams of income, especially investment related streams that are more passive like dividends and peer lending.
However, if you're working a full-time job, the most efficient way to increase your overall income is to increase your wages.
Building a large salaried income, spending below your means, and investing the surplus is one tried and true path to wealth. If you're already working 40 hours a week somewhere, why not get paid more to do it?
For those that are pre-FI and still need/want a job, focusing on increasing income per hour should be your primary goal. Other streams come next.
One of my favorite blog posts to write was called This Job Post Is Not Safe For Work (nsfw). I wrote this:
Everything I do at work is for one purpose… to make as much money for my family as possible. Satisfaction doesn't come from collaborating on successful projects with a team, learning new skills, exceeding the customer's expectations or impressing my manager… At this point and for the past decade, I've determined that my current job is the path of least resistance to financial independence.
Much of this statement remains true. As I analyze my earnings options, my current employer is still the best place for me to be. However, through my employer, I proactively found another position working with a smarter group of people that should lead to a higher salary and better job satisfaction.
Headaches will increase. Stress may creep in. Hours will likely increase (as will paid overtime).
And time with my family may decrease in the short- term.
I don't take that lightly. Time with my family is my number one priority. But this new project shouldn't cut into family time over the long-term. Only upfront.
The significance of the new project is that the probable salary increase for working on this new endeavor could help accelerate my retirement date. I'm making some sacrifices today that should pay off tomorrow.
How do I know I can make more money on this new project? The billable rates are higher. So when my annual review comes around, my knowledge of the rates gives me leverage while negotiating my raise.
On top of that, the client I'm working with is more professional and has a higher standard of work. I'm confident I can harness my prior experience to provide a better service to the customer for their money. The project I joined is uniquely positioned for growth.
If I am not retired yet and still working 40 hours a week for someone else, I owe it to myself and family to earn as much as possible in those hours.
I believe I've found a new path of least resistance to financial independence.
Leave a Cushy Job to Start a Business
The freedom attained through entrepreneurship is a powerful lure. Leaving a cushy job to start a business is the ultimate risk.
Young people lack the confidence, but are in the right part of their lives to take big risks.
Mid-career workers have the experience and confidence, but lack the drive and risk tolerance. And they don't want to put their family's comfort and well-being on the line when there are no guarantees.
Freedom through entrepreneurship can be interpreted a few ways. Not working for the man is a liberating thought, but many of us pursuing financial independence don't want to own businesses. We don't want to work at all!
But I've seen it over and over again, once someone hits financial independence, the tendency is to continue working, but now on their own terms. Starting a business becomes a lower hurdle because the consequence of failure is not catastrophic.
I admire anyone who puts it all on the line for a business idea. But that kind of risk taking isn't for everyone.
Enter the side hustle. With a side hustle, both young and old can start a business while still maintaining a steady income. Plenty of online entrepreneurs started their businesses by wading in first. The internet not only opened up many opportunities to start online businesses, it became a forum to learn about and teach almost anything.
Starting a blog was my way of wading into online entrepreneurship without knowing what the hell I was doing. It's a low-risk endeavor that you can start for a very small investment. This blog is a small little side gig. However, through the blog I've learned what is really possible. Sure blogging can be a career, but making money online can be much more than a blog. A blog is simply the entry point. Starting one can increase your earning potential without abandoning a cushy job first.
One Last Personal Discovery
When I wrote the NSFW post, I did believe money was my only motivation for working. Since then, I've discovered another.
The last few months on my old project felt rather mundane, much more so than the seven previous years. Part of it was lack of challenge, and part of it was me beginning to see the light in other areas of my life.
As I've built this blog and learned about running a small business online, I've turned to books, podcasts and other writers and entrepreneurs for inspiration.
One consistent self-improvement technique is to surround yourself with other successful people. They say you are just like the ten people you spend the most time around.
My wife is brilliant and keeps me sharp (although she says her brain is going to mush dealing with kids all day). And my kids are incredibly entertaining and a joy to be around. They challenge my nerve, not my intellect.
The second biggest chunk of my time is spent around my coworkers. The old team was a bunch of great people. But they were all in that mid-career morass, always gossiping about how secure their jobs were.
No one talked about starting a business or going after a promotion. Career discussions revolved around being underpaid and the allowed frequency of telecommuting. My former coworkers were all very content simply having a steady job.
I realized through my own pursuit of self-improvement, that I wanted to be surrounded by more ambitious people who would challenge me to reach for higher performance as a professional.
Being around smarter people will require me to up my game, something that hasn't been necessary in the past few years.
Striving to be a better professional is part of a more complete plan to constantly improve all aspects of my life. There is no rising tide in self-improvement.
Cushy Photos Courtesy of Ryan McGuire via Gratisography
Do you have a cushy job? Why do you stay there? Have you ever declined the opportunity to grow your career because you just didn't have it in you?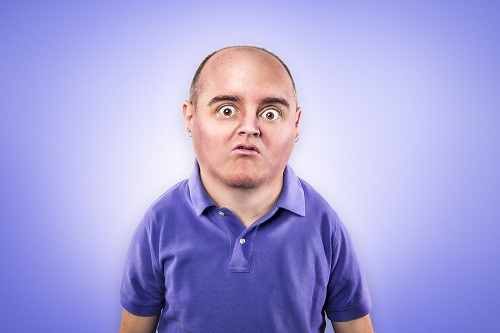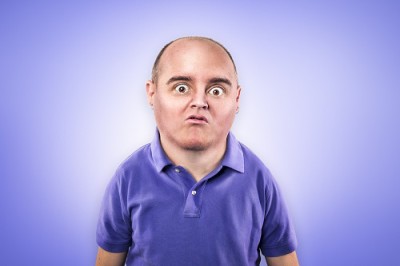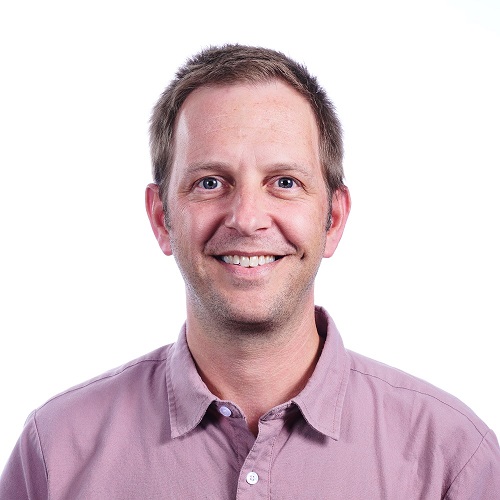 Craig is a former IT professional who left his 20-year career to be a full-time finance writer. A DIY investor since 1995, he started Retire Before Dad in 2013 as a creative outlet to share his investment portfolios. Craig studied Finance at Michigan State University and lives in Northern Virginia with his wife and three children. Read more HERE.
---
Favorite tools and investment services right now:
Fundrise — Simple real estate and venture capital investing for as little as $10 (review)
NewRetirement — Spreadsheets are insufficient. Get serious about planning for retirement. (review)
M1 Finance — A top online broker for long-term investors and dividend reinvestment (review)
High Yield Savings — Put idle cash to work. FDIC-insured savings products.