This Blog Post Is Not Safe For Work (NSFW)
This page contains links to our partners. RBD may be compensated when a link is clicked. Read disclosures.
Reading this on your work computer? I suggest switching over to your smart phone. You may not want HR to know what you're reading about here.
There's No Team In I
If you've made it to this website, you're probably devising a plan similar to mine. You work a full-time a job. You live below your means. You save your money and invest. You calculate that if you keep doing these things aggressively and consistently over time, you'll reach financial independence, hopefully before a conventional retirement age.
You'd rather wake up and do nothing than commute to an office and work for a paycheck well into your 50's or 60's.
When you're at work, you sneak peaks at your smart phone to identify undervalued stocks or investment properties when you should be preparing for the next meeting or assembling your weekly TPS reports.
Or maybe during the day you create elaborate spreadsheets that look like work, but are actually forecasting models of your grand retirement scheme. You modify, stare at, and recalculate these big spreadsheets day after day, hoping for some new revelation to help you retire even earlier. Somehow you still manage to finish the real work assigned to you.
You're always thinking, what steps can I take today so I don't need this job tomorrow.
These are not traits of an exemplary employee. Management wants to see 100% focus on the tasks at hand, robust team building, streamlined process efficiency, and efforts above and beyond your job description. The best managers want you to do their job for them, so of course they want you to be dedicated.
I work 40+ hours a week for a small information technology services company. The company is so-so. But my long-term project is fairly interesting, more than tolerable, and my direct manager allows for a good work/life balance. I lead a couple groups of employees and most of them are cool and don't require much attention. A few others are toxic, but I deal with it. I like my job.
But I have a confession to make.
My goal is not to make the owner more money or to make the customer happy. Everything I do at work is for one purpose… to make as much money for my family as possible. Satisfaction doesn't come from collaborating on successful projects with a team, learning new skills, exceeding the customer's expectations or impressing my manager.
Not one bit.
Satisfaction arrives every other Friday in my bank account.
I'm constantly analyzing my career. At this point and for the past decade, I've determined that my current job is the path of least resistance to financial independence. The job provides enough income to allow my wife to stay at home. It provides the flexibility to be home early each day and ever-present in my kids' lives.
And it provides enough income to live comfortably, save money for early retirement, and save for the kids' college education. Considering the big picture, it's a good work/life balance for me.
How To Maximize Earnings at Your Job
Despite my secret plan to stop working and concealed cynical attitude, I'm an exemplary employee. I make my company lots of money by creating new business. The customer loves me and gives the company more business because of it. I get promotions, raises, high praise, and I even work well with other team members. I'm friendly, and I do care about the long-term success of our organization.
Having a good attitude and performing at a high level is the best way to earn more money. That's my thinking.
Now someone in the comments section might say,"RBD, maybe you just haven't found your true calling. Find a job you love and never work a day". That's wisdom taken from the oft-quoted Confucius, a Chinese philosopher who was alive 2,500 years ago.
I frankly don't think this advice applies to the vast majority of people in today's modern world.
Around the globe people have some bad jobs. In the US we have it better than most countries, but that doesn't mean we all love our jobs. For those of us that don't have the perfect job, we shouldn't necessarily quit to pursue our one true calling.
Do the two million plus Walmart employees work there because they love it? I'm sure it's tolerable and provides some needed income, but something to be passionate about?
There must some jobs with high satisfaction rates. So I googled "careers with high job satisfaction rates" and a bunch of lists came up. Across the lists, some of the top careers include fire fighters, physical therapists, teachers, clergy and coaches.
Before reading the lists I guessed the most satisfied would be successful entrepreneurs who are passionate about what they do, or pet rescue employees who work out of love for animals. Certain professionals like doctors hopefully have a high job satisfaction rate, and some of them do make the lists I saw. I know some full-time bloggers and writers that love their work.
One such unscientific job satisfaction list put my job, "Computer & Information Systems Managers" at 127 of out 300.
#1 is Singers.
The truth is the vast majority of people in this world work out of necessity, not because they love the work. Most that do love their work, don't get rich doing it. Finding the perfect balance is rare. If you have, congratulations. But I'm curious, would you keep working if you were given $1 million dollars tax free?
What Would You Do If You Were Given $1 Million Dollars (nsfw)?
Look no further than the 1999 movie Office Space for inspiration:
Peter Gibbons: What would you do if you had a million dollars?
Lawrence: I'll tell you what I'd do, man: two chicks at the same time, man.
Peter Gibbons: That's it? If you had a million dollars, you'd do two chicks at the same time?
Lawrence: Damn straight. I always wanted to do that, man. And I think if I had a million dollars I could hook that up, 'cause chicks dig a dude with money.
Peter Gibbons: Well, not all chicks.
Lawrence: Well the kind of chicks that'd double up on a dude like me do.
Peter Gibbons: Good point.
Lawrence: Well what about you now? What would you do?
Peter Gibbons: Besides two chicks at the same time?
Lawrence: Well yeah.
Peter Gibbons: Nothing.
Lawrence: Nothing, huh?
Peter Gibbons: I'd relax, I would sit on my ass all day, I would do nothing.
Lawrence: Well you don't need a million dollars to do nothing, man. Just take a look at my cousin, he's broke, don't do shit.
Though I admire both answers above, my response would be rather mundane. It would entail some combination of paying off mortgages, investing in stocks and real estate crowdfunding, and going on a few extended international excursions.
I probably wouldn't quit my day job right away, but I wouldn't last much longer. $1 million dollars on top of what I have today is enough. But I'd probably take at least a year to decide what to do.
The Things I Want to Do Most Do Not Make Good Careers
I love spending time with my family more than anything. I'll never get paid cash for that.
I like to take naps on the beach, preferably under shady trees.
Eating out, fishing, reading, swimming, skiing, drinking beer with friends, watching TV and doing puzzles… these are things I enjoy more than my full-time job. Maybe I could manufacture a career out of one of these activities. But I like to do them all. I couldn't pick just one.
Take skiing, for example. I don't ski much now, but I plan to more when my kids are the right age. What about skiing as a career? I'm too old for a competitive career, that's for sure. Not that training to be a professional skier would be fun, or that I'm competitive, or a good enough skier.
I suppose I could teach skiing, or operate a lift and get a free ski pass for the season. Sure that would be fun, if I didn't want to pay for my kids' college education, or didn't like the beach too.
I love to travel, and spent 14 months in my 20's doing it full-time, learning about what it takes to find the holy grail of travel.
There's plenty of careers in the travel industry. But the ones that pay well probably don't involve traveling.
I know a travel agent who quit her previous career to work in the field that she loves. But guess what? It turns out being a travel agent is more about selling trips than it is about travel. 95% of the work she does involves finding clients. Then she books them on trips so they can travel, not her.
Travel booking is one of those professions where 20% of the agents make 80% of the dough. But those 20% aren't sitting under a palm tree in Punta Cana six months out of the year. They're hustling. Working in the travel industry must have some perks if you put in your time and become successful. But frankly, why not skip the work part and buy the perks with money earned at a career that pays better?
Travel Agent is #288 on the job satisfaction list.
Why I Blog Anonymously
A big part of why I started Retire Before Dad was to fill a void that my career does not satisfy. Money and financial planning is another favorite hobby of mine. I interned with Merrill Lynch in college and seriously considered changing careers into financial advisement a few times over the years. But I've opted to keep building a career in IT because it's the more predictable way to grow my income.
You won't see my name and picture on this website. I don't want my boss and coworkers to know how much I think about leaving them. Openly writing to the online world about how to end a career does not translate well into promotions or higher pay, so I keep it quiet.
So I don't share this stuff with my company or coworkers. When they complain about the loan on their $45,000 SUV they can't afford, or the fact they'll be working until age 67, I keep my mouth shut.
Update: I am no longer anonymous.
Have you found the perfect career for you? Are you on the path of least resistance? How does work/life balance play into your career? Is your boss onto you?
And what about that $1 million dollars?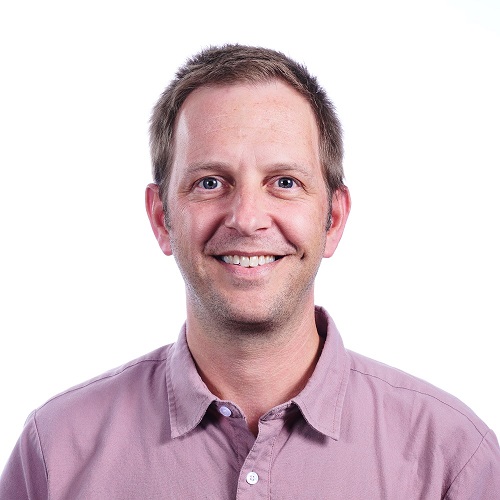 Craig is a former IT professional who left his 20-year career to be a full-time finance writer. A DIY investor since 1995, he started Retire Before Dad in 2013 as a creative outlet to share his investment portfolios. Craig studied Finance at Michigan State University and lives in Northern Virginia with his wife and three children. Read more HERE.
---
Favorite tools and investment services right now:
Fundrise — Simple real estate and venture capital investing for as little as $10 (review)
NewRetirement — Spreadsheets are insufficient. Get serious about planning for retirement. (review)
M1 Finance — A top online broker for long-term investors and dividend reinvestment (review)
High Yield Savings — Put idle cash to work. FDIC-insured savings products.