The Holy Grail of Travel
This page contains links to our partners. RBD may be compensated when a link is clicked. Read disclosures.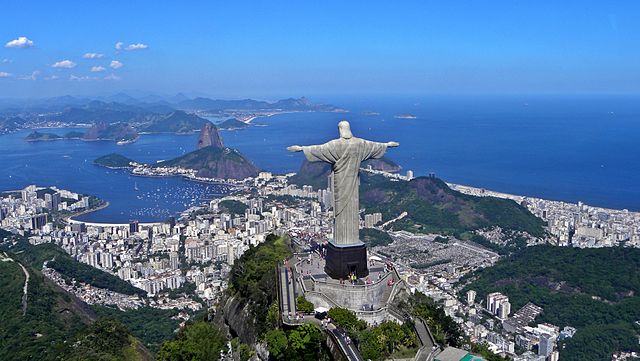 When it comes to time, money and travel, people fall into one of four categories:
Backpackers – Lots of time, but a finite amount of money
Vacationers – Enough money, but not much time
Broke People – No money for travel and very little time
Financially Independent Travelers – All the time and money needed to travel comfortably
In my twenties, I fell into the first category, Backpacker. I had plenty of time, but a decreasing amount of money and a nagging reality in the back of my mind reminding me that some day my traveling would end and I'd need to start working again.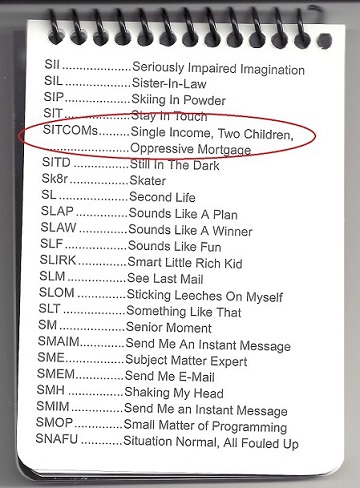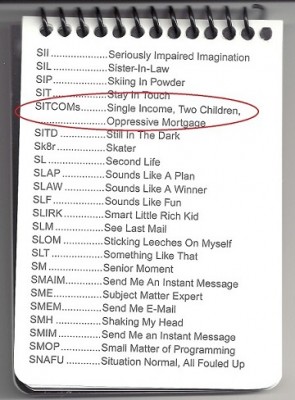 Today, my family is firmly in the second category, Vacationers. We're more of a SITCOM family now (see image to the left). While I have a job with four weeks of vacation, a two-week getaway is about the maximum realistic break I can take. Without a drastic change in our housing and lifestyle, long-term travel is out of the picture for the time being.
During my 14-month trip to Asia and South America in my twenties, I stayed in sub $5/night hotels and hostels. When I retire for good by age 55, my wife and I want to be able to travel for long periods of time, stay in nice places, take comfortable tours, and maybe even fly first class on long flights.
But comfortable travel is expensive, especially over the course of a few months on the road. So we'll need to have plenty of investments providing income when we retire to support our lifestyle.
Ultimately, my wife and I are aiming to be Financially Independent Travelers with the ability to travel wherever, whenever, for as long as we want, and at the comfort level and pace of our choice. That is the Holy Grail we seek.
Here's a visual representation of what I'm talking about: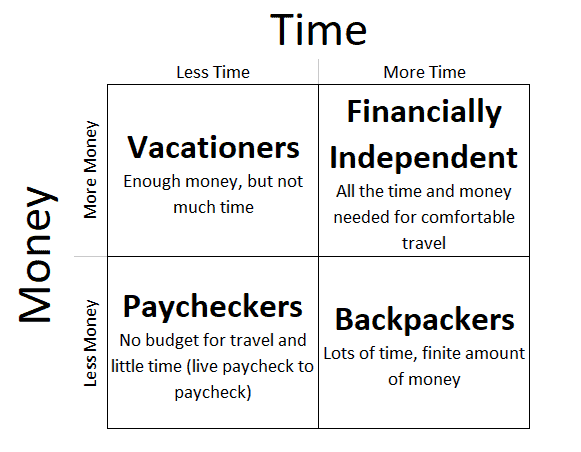 Backpackers
Backpackers come to mind when considering the first quadrant, but this category can also include people in a cheap RV or camper, adventurers (like Appalachian Trail hikers), or even some stationary expats. Free time is the most important factor when it comes to extended travel because otherwise you're stuck with work or family commitments that cut short an excursion. Serious backpackers leave home and come back when the money runs out, or even more extreme, don't have a home. Depending on level of comfort, backpackers can travel for very little money for long periods of time. Economies of scale kick in the longer they are away (cost per day decreases).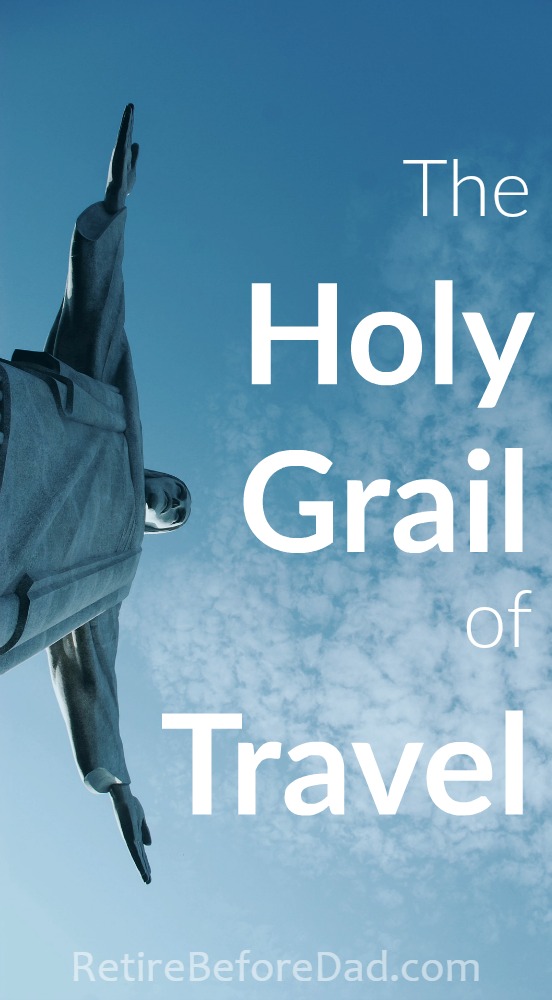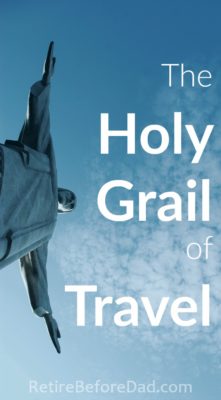 The major downside for almost all backpackers is that some day it will come to an end, a heavy mental weight at the bottom of the rucksack. At some point, they'll need to get a job, start or resume a career, and switch lifestyles and become a vacationer.
Vacationers
For the second category, think of your average American worker. Or anyone who is tied down by a busy schedule, career, self-owned business, or family commitments, and is not financially independent. Got a job with 2-4 weeks of vacation, a family and a mortgage? This is probably you. Every year you take a week off here and a week off there, and that's the extent of your annual travel time. A lot can be accomplished during a week-long vacation, but it's only a week, and it serves mostly as a way to recharge your internal batteries so that work is bearable when you return.
Broke People
Maybe you're broke, living paycheck to paycheck, or working a dead-end job with little or no paid vacation. You're in debt, you're struggling to get your career in gear, and you can't afford a plane ticket to anywhere without a credit card. You're in category three. If this is you, the truth is you shouldn't be vacationing too much and you need to get your shit together first so you can become a backpacker or vacationer.
Or maybe you are from a place that hinders your ability to build enough wealth to travel. It's much more difficult for citizens of less wealthy countries to travel, like the bicycle owner I met in Myanmar on my trip. He needed to save for five to ten years to get out of his country. There's a reason there aren't a billion Chinese and Indian tourists in Washington D.C. every year, most don't have enough time and money. If this is you, you need to work and save much harder than those in countries with stronger economies to make extended travel a reality.
The Holy Grail of Travel
Lastly, there's the Financially Independent Travelers. Financial independence allows for travel for any period of time without the pressure to return and start or resume a career. An individual or retired couple in this category can stay in decent hotels, utilize airline and hotel points, and book comfortable tours around the world, with the occasional splurge on a five-star hotel.
Much like backpacking, economies of scale apply for the financially independent, because the longer the trip, the lower the costs. It makes more sense from a cost perspective to fly to another part of the world and stay for two months than to take a week-long cruise, or a ten-day whirlwind tour of Hawaii.
My wife and I often envision what our retirement will look like, and it's the Holy Grail of travel that we crave. But it's a long road ahead, and not an easy achievement. Not only do we have to save and invest in preparation for this lifestyle, we're raising a family which is always our priority. Our kids' health and education is most important, and you can't exactly travel the world and guarantee the kids will have the best health and education everywhere you go. Perhaps it could be done through "home" schooling while on the road, or at international schools. But the right decision for us and the vast majority of parents is to raise kids in a stable home.
Our goal may not be for everyone. Some people don't even like to travel, and some financially independent people choose to do other things with their time. The point here this – think back to your most recent vacation or the best vacation you ever took. On the last day, were you ready to leave? Would you have stayed longer if time and money permitted?
For us, the grand strategy continues to be to save and invest while our kids are growing into educated adults. When they are no longer 100% dependent on us, our time will come to freely travel the world again. Until then, we'll have to make the best of our one-week trips to the beach every summer. I can live with that.
What category do you fit into? Are you comfortable there? What is your take on the relationship between financial independence and travel? What's your Holy Grail?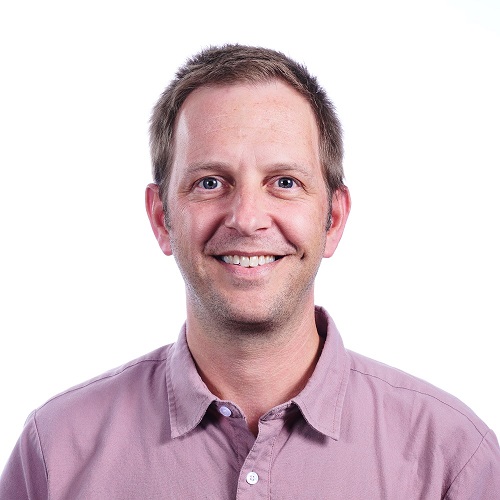 Craig is a former IT professional who left his 20-year career to be a full-time finance writer. A DIY investor since 1995, he started Retire Before Dad in 2013 as a creative outlet to share his investment portfolios. Craig studied Finance at Michigan State University and lives in Northern Virginia with his wife and three children. Read more HERE.
---
Favorite tools and investment services right now:
Fundrise — Simple real estate and venture capital investing for as little as $10 (review)
NewRetirement — Spreadsheets are insufficient. Get serious about planning for retirement. (review)
M1 Finance — A top online broker for long-term investors and dividend reinvestment (review)
High Yield Savings — Put idle cash to work. FDIC-insured savings products.