14 Months, 18 Countries, $10,000 – How to Quit Your Job and Travel The World
This page contains links to our partners. RBD may be compensated when a link is clicked. Read disclosures.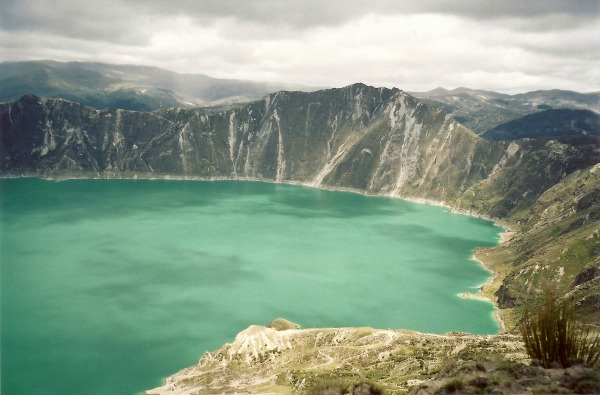 In my mid-twenties, I quit my job to travel the world for 14 months. I visited 18 countries and spent about $10,000. A lifestyle of frequent and extended travel in retirement, funded by passive income, is a primary motivation to reach financial independence.
This post is about how I was able to travel the world for so long on so little money, and how you can too.
One of the main ways I could afford this trip was through credit card welcome bonuses and spending rewards. I earned enough points to fly round trip to Ecuador.
This card is the most flexible travel rewards card I've found, and the points are super-powerful. Redeem them for flights, hotels, rental cars, and much more.
How It All Started
After college, I embarked on a two-month backpacking trip to Europe. The US dollar was strong at the time so Europe was affordable. A friend and I whirled around the continent visiting 15 countries in that short period of time.
I loved every minute of that trip and knew that once I had the opportunity, I'd take another trip to other parts of the world, hopefully while I was still young.
When I returned home from Europe, I started a career in information technology. Even though I was just starting my career, my plan was to put it on hold to travel the world again once I had the money. I didn't care if it would hurt my career because I wanted to get back on the backpacker trail and see the world.
Based on how fast I could pay off my debts and save up cash, I estimated that I could quit my job and travel the world in August of 2001 after less than three years of holding down a 'real' job.
By then I would be able to buy an airline ticket and have $6,000 to spend on a 4 1/2 month trip. I kept my spending under control as a young professional and was fortunate to have no student loans to pay thanks to my parents.
I wanted to go to Asia. Everything I read told me I could live on $20 or less after flights by staying in hostels and inexpensive hotels and eating on the cheap.
Many things had to line up to make this trip happen. I had to:
Have no debts or other obligations
Save enough money
Not be constrained by a housing lease
Not be in a serious relationship with someone who was not interested or able to travel for that long
Find a place to put my car and stuff and have a place to sleep before leaving and when I returned (in hindsight I should have sold the car).
Getting all of these items in order was critical. With diligent planning and some luck, they all lined up. Planning the trip was the ultimate motivator to get my financial life in order so I could go.
4 1/2 Months Was Not Enough
In February 2001, I bought a plane ticket to Beijing, China. My itinerary was to start there and travel by land to Singapore over a 4 1/2 month period. I'd leave in August and return a few days before Christmas. After Christmas, I'd start looking for a new job while living at my parent's house.
My parents are usually supportive of whatever I do. They weren't crazy about the trip but managed not to say anything negative about it. My Dad thought I joined a government intelligence agency (I didn't).
I met a friend in Beijing and traveled south by train toward Hong Kong and the Vietnam border. After about three weeks I realized a few very important things:
$6,000 was more than enough to travel on for 129 days. I knew this because China was much more expensive than the rest of the countries I'd be visiting. So if I could live on $20-$25 in China, I could live on $15-$20 in Vietnam and beyond. 129 x $25 = $3,225
Asia was not the only cheap place to travel. I met an Irishman in Shanghai who said he spent 6 months in South America and lived on $20 per day. South America was in my cross-hairs.
I loved the backpacking lifestyle and didn't want it to end.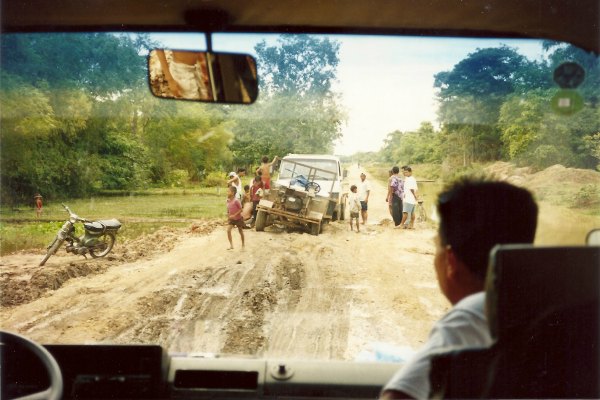 Asia and 9/11
On September 11th, 2001 I was in a small town in south China. Late in the evening a woman working in the small cafe where a group of us were outside drinking said there was an explosion.
We didn't hear an explosion. She clarified to say the explosion was in America.
A few minutes later, an Englishman who I'd known for the past few days left to find out what was going on. He returned to say he saw a video on a Hong Kong satellite news feed of an airplane hitting the World Trade Center in New York. He wholehearted believed it was a fabricated video and we continued our jovial evening.
But as more news came in, I soon found myself at an internet cafe trying to get information. Most internet news outlets at the time were blocked by the Chinese government. Yahoo News was my only source for learning what transpired.
The impact of the incident on the next few days in China and Vietnam was minimal. Being so far away and out of touch, it was difficult to grasp the seriousness of the events that took place. It wasn't until months later when I returned to the States that it really hit me. Strangely, I felt much safer in northern Vietnam than my friends felt in New York and Washington, DC.
The shock 9/11 had on the US economy was severe, particularly on the employment situation. That combined with the passing of Y2K and the bursting of the dot-com bubble, left little doubt that the job market in my hometown was abysmal.
It made perfect sense to keep on traveling.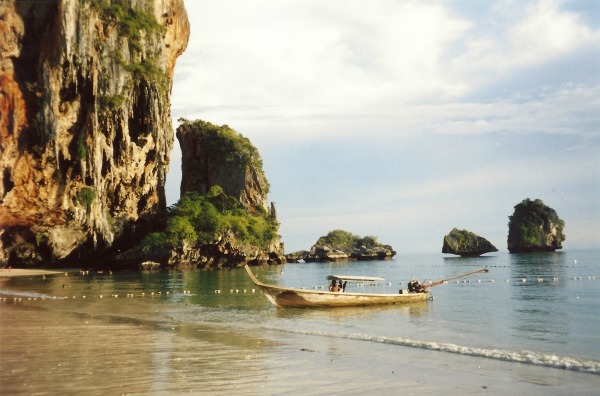 The Second and Third Legs
I was tempted to abort my flight home from Asia to accept an invitation to travel in India for a few months. But my parents were eager to have me home and it was not a good budgeting move to waste an expensive airline ticket. So I took the flight.
Within a week of being home, I cashed in my small stash of airline miles on a round-trip flight to Ecuador. I used a US Airways credit card to earn frequent flier miles at the time.
Flights were easy to book at the time because no one was flying. I spent another five months on the road in South America, backpacking my way through Ecuador, Peru, Bolivia, Chile, and Argentina.
This time I traveled mostly solo. I saw the Colca Canyon, the Uyuni salt flats, swam with pink river dolphins in Bolivia, marveled at Iguazu Falls, and socialized with new friends just about every day. Life was spectacular.
Argentina recently went through a major currency crisis, multiplying the buying power of the US dollar by four. I ate and drank there better than any previous destination, and did it on a budget of less of than $10 a day.
In Chile, I took a three-week hiatus from traveling and worked in a hostel in Santiago in exchange for a bed, hot showers, and great company. I had two expenses, empanadas and beer.
That's when I committed to another trip extension. My round-trip flight to Ecuador had a stopover in Panama. I opted to take the flight to Panama City and surrender my connecting flight home.
Some good friends of mine would be in Las Vegas for a bachelor party about 100 days after the flight to Panama. So I decided to travel to Vegas by land through Central America to Los Angeles, then rent a car and make my way up the coast, then over to Sin City.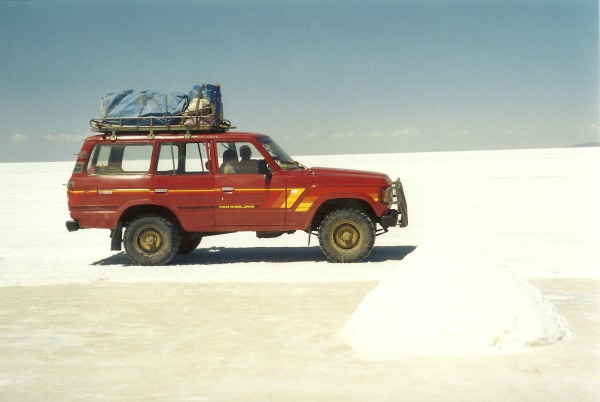 Money Running Out
I was tired of sleeping in a new place every few days. But my backpack had significantly lightened and I had grown accustomed to the nomad lifestyle.
Few occasions in my life I would have things in order to the point I could put everything on hold and slowly move my way through a continent. I could stop in any town or city and stay until I got bored or needed a change of scenery. My professional life was on hold, but my life was more exciting than ever.
My supportive parents came through once again when my Dad completed my taxes for me and emailed the news that I'd be getting a $2500 refund. The refund was just what I needed to make it to Vegas.
After three-plus months in Central America, I took a 48-hour bus ride from Mexico City to Tijuana and crossed over into the US. The ride wasn't as bad as it sounds aside from the six-hour mechanical delay in Mazatlan.
Vegas was fun, but spending $100 for a bed when I was spending $5 for the past year was difficult to swallow. My priorities were very different, and my view on the value of a dollar change a lot too.
How I Budgeted
Budgeting was simple. Depending on the country, I'd budget $15-25 dollars per day. If I was in an expensive country like Costa Rica, I'd hurry through to the cheaper country, Nicaragua.
If I had an opportunity to do something really fun that was over my budget, I'd still do it, but cut back on other days that week. I needed to splurge a little extra here and there for short flights and ferry rides, but they never skewed my budget by too much.
Hotel rooms and beds ranged from $1.25 to $10 US dollars depending on the country. Food and beer were cheap.
Transportation could get expensive, but I'd often take overnight trips to save on accommodation. To track spending, I had a little calculator and converted the local currency into dollars and wrote the spending amounts in the back of my journal.
All told, I spent $1,300 on my initial flight, then started my trip with $6000. My tax return provided an additional $2,500 in cash just when I needed it, for a total of $9,800. That certainly lasted until I arrived at the US border.
Renting a car and traveling from LA to Las Vegas and back, then up to San Francisco required a small amount of debt, but I knew I'd be working again soon.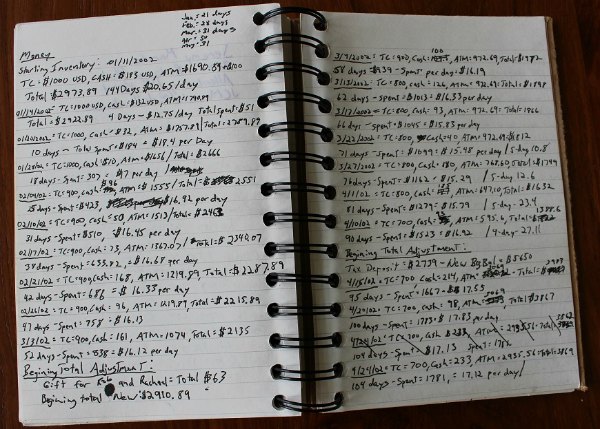 If I Love Traveling So Much Why Am I Not Doing It Full-Time Today?
The simple answer is that my desire to raise a family in a stable home outweighs my desire to travel the world extensively. Once the kids get older we want to take some overseas trips, and I think that will be beneficial to their upbringing. But long extended trips are not in the plans right now.
Maybe we'll find an opportunity to live abroad someday. My new company could provide that kind of opportunity in the future.
When I retire and we have plenty of time and passive income, Mrs. RBD and I plan to take long and extended trips. Our budget will be much better than $20/day.
How You Can Travel the World Too
If you are considering a backpacking trip, I can recommend a few things based on my experiences:
Dedicate yourself 6-12 months ahead of time by booking your airfare. That will motivate you to get your shit together. Pay off all debts. Save extra money. Don't leave any loose ends at home. Figure out where you will store things or sell it all. Don't forget to buy travel insurance, it's cheap.
If you are a young American, don't go to Europe. Traveling in most parts of Western Europe is too expensive. You'll meet more Europeans in Bangkok or Buenos Aires than while staying in a dumpy Paris hostel.
Travel to poorer parts of the world to stretch your money. Stay longer in cheaper countries and avoid rich countries.
Lastly, you will need

more time

and

less money

than you expect… plan according. Travel the world slowly and change your course when it feels right. Build in flexibility.
See also:
5 Truths About Traveling The World In Your 20s
Travel Scams And Robbery On The Backpacker Trail
Why I Don't Read Travel Blogs
How do you plan to travel the world in retirement?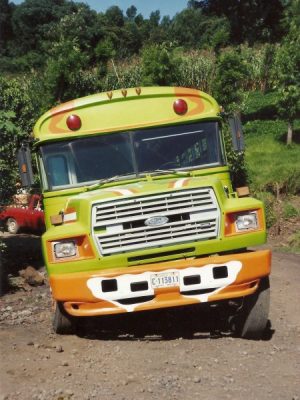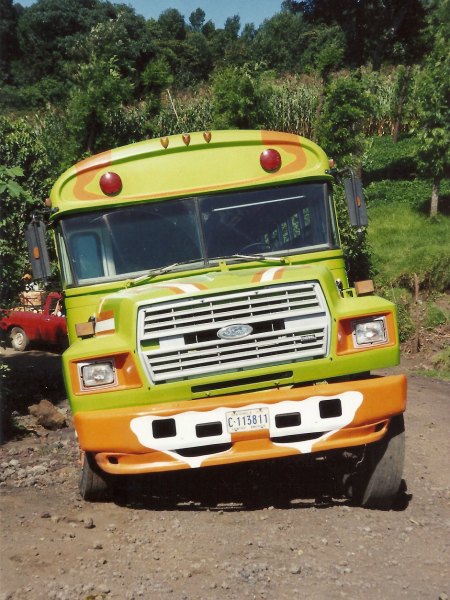 Photo Credits: RBD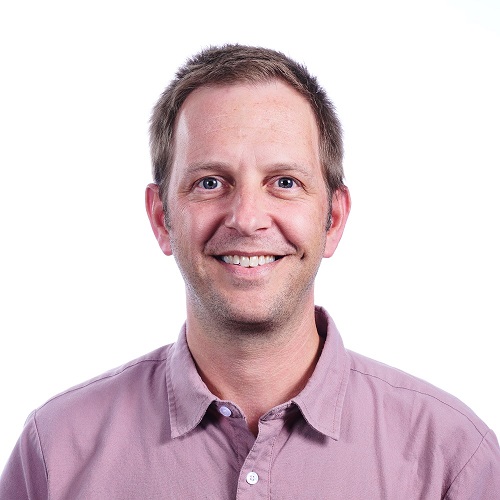 Craig is a former IT professional who left his 20-year career to be a full-time finance writer. A DIY investor since 1995, he started Retire Before Dad in 2013 as a creative outlet to share his investment portfolios. Craig studied Finance at Michigan State University and lives in Northern Virginia with his wife and three children. Read more.
---
Favorite tools and investment services right now:
Sure Dividend — A reliable stock newsletter for DIY retirement investors. (review)
Fundrise — Simple real estate and venture capital investing for as little as $10. (review)
NewRetirement — Spreadsheets are insufficient. Get serious about planning for retirement. (review)
M1 Finance — A top online broker for long-term investors and dividend reinvestment. (review)