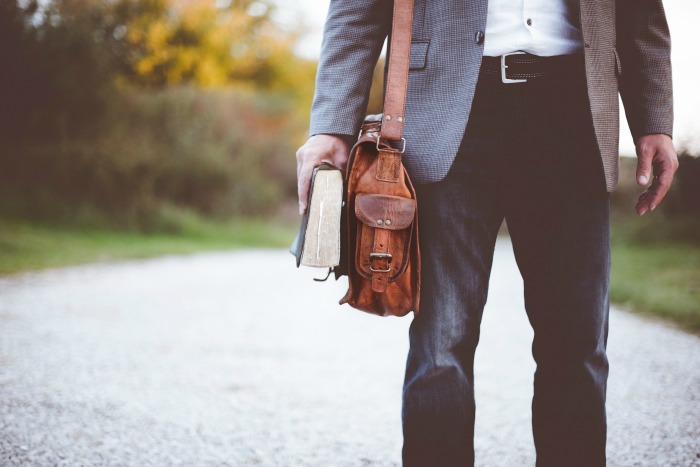 True happiness involves the full use of one's power and talents. – John W. Gardner
I lost my job on October 2nd, 2017. The news was both disappointing and liberating at the same time.
Disappointing that I'd have to pause my wealth-building campaign and draw down savings. And disappointing that my employer of 14 years had to let me go through no fault of mine or theirs.
But liberating because it freed my time to focus on family and my side business. It was also refreshing because it opened up a world of new employment possibilities, with more potential than I'd seen since I was broke and living with my parents in 2003.
The past four months was more a sabbatical than unemployment period because I was prepared for it and eager to focus on non-career related work. The extra time was not unlimited. I struggled to accomplish what I wanted. Distractions were crippling. Motivation was stagnant at times. It was far from perfect.
I did not maximize productivity.
I did not get into shape or lose weight.
I did not wake up early like I planned.
I did not accomplish half of what I wanted to with my side business.
But I lived on my own terms, deciding exactly what I wanted to do every day. It was a real glimpse into achieving F.I.B.E.R. and full retirement.
I accomplished nothing extraordinary, but I was able to simply enjoy life without the time constraints of a full-time job. I'm happier because of it.
As of next week, after four months of unemployment, I'm starting a new job.
And I'm extremely grateful and excited about it.
Life as a Stay-at-Home Dad and Blogger
OK, I know what you're thinking. RBD is an early retirement guy. Why on earth would he be excited to go back to work?
Well, ya know, my ultimate goal is to retire completely at age 55. I'm 42 now. There's still work to do to achieve my desired retirement.
Having a family to support is the primary driving factor in returning to full-time work. We live in an expensive metro area and have an above-average mortgage size. Mrs. RBD is a stay-at-home-parent.
Our two youngest are in preschool and we've committed to paying for four years of in-state college tuition for all three kids. I ran the numbers and it's going to cost a shit-ton.
Good healthcare for a family of five isn't cheap either, and won't be in the future.
And frankly, at 42-years-old I'm entering my prime earning years. Why stop when my career is hitting its stride? I enjoy earning, savings, and investing money.
I certainly contemplated becoming a full-time online entrepreneur. But for a lot of reasons, I determined it was not the right path for me. Definitely not now. Probably not in the future either.
One thing I learned during my time off is I'm not good at self-motivation or discipline. I already knew this from a lifetime of relative laziness. I hoped my advanced age had changed me, but alas, it's part of my DNA.
However, I did achieve some success as a blogger trying to earn a living. Traffic grew. Income grew. Readership grew. My site is now better positioned for more growth.
But I never hit my groove as stay-at-home Dad and blogger. I started off strong. But the holidays and cold weather were a speed bump. Once my job prospects started looking better, I was less motivated.
Three mega-distractions known as thing 2-year-old, thing 4-year-old, and thing just-turned-6 were RELENTLESS anytime I was home and working. They had almost three weeks off during the holidays, plus a few snow and sick days.
Tasks were difficult to finish in the home office. Paradoxically, to successfully work from home every day, I needed to leave the house.
When I was working in IT full-time before, I wrote blog posts in the evenings. During my sabbatical period, I was on the computer all day and didn't want to write at night. So I watched more TV.
Overall, I loved the lifestyle. But self-discipline was tough.
I Missed the Work
A surprisingly big part of me actually missed the work environment… the office building, stroll to get morning coffee, the mission, teamwork, and, of course, the people.
You might remember long ago I wrote a piece (NSFW) about how none of that mattered and work is all about the money. That post was somewhat tongue-in-cheek and influenced by my job dissatisfaction at the time.
My dissatisfaction led to a significant change in my career through which I discovered I thrive in a more challenging and shifting workplace.
Monotony was my kryptonite.
When I switched projects in early 2016, it included a change in physical location, personnel, and mission. I began to enjoy my profession more.
Some days I was eager to go into the office. I made friends. My cynicism subsided.
I started taking pride in my career specialty. As my kids aged and grew into speaking humans, I realized how their livelihood was dependent on my ability to provide for them, both financially and with my time.
The time constraints of my job were flexible and I worked no more than 40 hours a week. So I could be there for my kids after school and every evening.
All told, my former gig was a good gig. I missed it.
When I lost my job, I was still excited to redirect my focus to entrepreneurship. But also saw it as an opportunity to re-target my career path to align myself with a long-term employer who will appreciate me and make it easier and more enjoyable to provide for my family.
The Job Search
Job dissatisfaction I experienced in the past was a result of my own inaction. I outgrew a project but stayed on for too long. Then I continued working for a small employer despite the frustrations.
Since becoming a husband, Dad, and sole breadwinner, the lack of competitive benefits became an ongoing disappointment with my old employer. Even though the company tried, small businesses fight an uphill battle to compete with larger employers. My company had very high benefit costs and made up for it with higher salaries.
The company also lacked personal growth opportunities. My career hit a ceiling.
Meanwhile, many of my daily interactions were with people who worked for better companies that prioritized benefits, training, time off, and career advancement. I saw what was possible.
For 14 years, my career has been very focused on one expertise. Though I could leave that expertise and broaden my job options, my strength and marketability are in one skill set.
So I kept my job search very narrow, targeting only large employers with great benefits, career growth opportunities, and work-life balance. Doing this limited my chances of finding something, but I felt that I was a top candidate for any new openings.
I was almost entirely focused on blogging for the first two months of my sabbatical. But in late November, I conducted a few targeted job searches on LinkedIn. To my delight, a position with my ideal employer emerged for which I was uniquely qualified.
Even so, companies get so many applicants that I wasn't too optimistic. One morning at a loud Panera, I put my absolute best effort forward to apply for the job.
They contacted me for an interview and asked that I make a presentation. Despite having a terrible chest cold and feeling miserable for two weeks, I spent almost every day preparing for and practicing the presentation.
I interviewed. The presentation topic was spot-on. The following week I had a tentative offer. The written offer came six days later.
My New Employer and Job
Dozens of companies operate within my specific career niche. But of those, only four or five were, in my mind, top echelon employers. I had some contacts within one or two of them and reached out to see if positions were open. One position was, and I pursued that as well.
But the company and position I was most interested was the job I found on LinkedIn.
So what can I say about my new employer?
It is consistently on the region's best employer list
Highly respected in the IT field; lots of smart people there
Mid-to-large in size. Not too big, definitely not too small
Known for excellent work-life balance, family-friendly
Excellent benefits are ingrained into the company's DNA
Has a sincere mission for the greater good
It's in a better location (or at least, different) than I've been in for the past 14 years
Still operates within my expertise, meaning I can contribute immediately to the success of the mission
As I expected, to work for a high-quality employer like this I would need to take a pay cut.
My old salary was above market rates. But I paid a boatload for health, dental, and vision benefits. With my new employer, I have access to better plans for me and my whole family, and it's going to cost me $9,000 per year less than I paid before.
On top of that, the retirement savings plan has way more investment options. 100+ compared to about 13. Plus, the retirement savings match is about 6% higher than my old one. And there are more life and disability options.
A friend of mine works for this same company and gushed about the work-life balance and the job security. They are known for keeping employees for decades.
The Working Man
The most appealing aspect of this new position is it's progressive compared to my last. Without all my prior experiences, I wouldn't be able to perform at the level of my new position. My work will impact a larger organization and help steer critical executive decisions affecting tens of millions of dollars.
Life is about to get back to normal again for me and more difficult for Mrs. RBD. Being home allowed me to help with breakfast, countless butt wipes, and kid logistics every morning and after school.
Mrs. RBD's job of dealing with the kids all day is far more stressful than my profession. There are still a few years left before they are all in elementary school.
As challenging as the life of a stay-at-home parent is, the extra time I had with the kids was priceless.
Soon I'll be an early riser again, likely gone before the kids awake so I can beat traffic. Then home in time for pick-up at the bus stop. I hope.
The new commute will be different, possibly worse and less predictable. After a settling-in period, I should have the flexibility to work remotely on occasion, depending on how my team operates.
What's most exciting as a money nerd, I'll start earning a regular paycheck again. That means I can start a brand new 401(k) with awesome choices, max out all the other tax-advantaged accounts we can, and get back to investing in our kids' college funds again.
The paycheck plus my side income will enable us to rebuild our emergency and rainy day funds and free more money to buy income-producing assets such as dividend stocks and real estate (via crowdfunding). So you should start seeing more investing action in my Q2 update in early July.
Spirits are very high in our household as a result of my new job opportunity. We still have a long road ahead to reach F.I.B.E.R. and pay for college, and the 2022 Project suffered a flat tire due to this unemployment period. But I'm energized to begin putting my other talents to good use again to earn a living.
"It is the working man who is the happy man. It is the idle man who is the miserable man." – Benjamin Franklin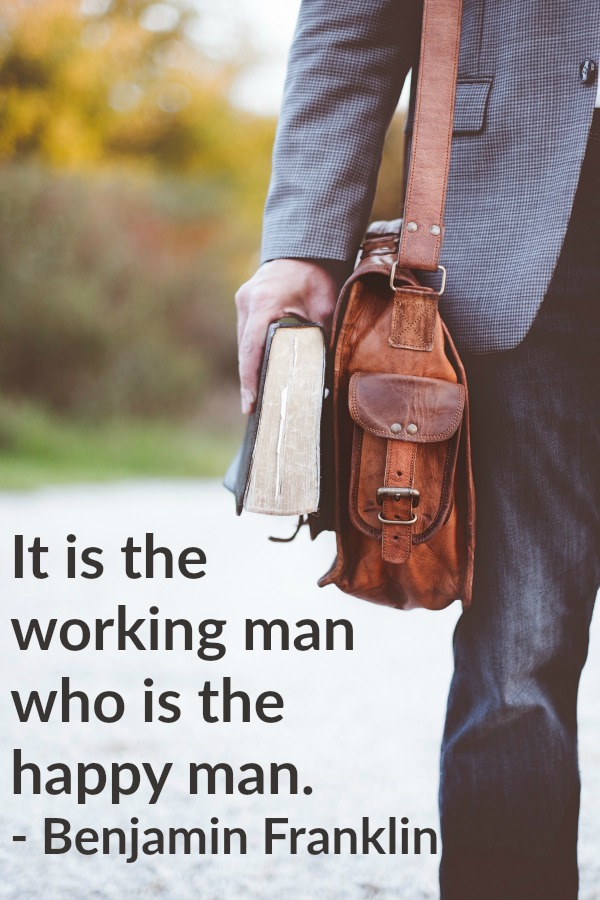 Photo by Ben White on Unsplash
Favorite tools and investment services right now:
Credible* - Now is an excellent time to refinance your mortgage and save. Credible makes it painless.
Personal Capital - A free tool to track your net worth and analyze investments.
M1 Finance - A top online broker for long-term investors and dividend reinvestment (review)
Fundrise - The easiest way to invest in high-quality real estate with as little as $10 (review)
*Advertising Disclosure: RBD partners with Credible which offers rate comparisons on many loan products, including mortgage refinances and student loans. This content is not provided by Credible or any of the Providers on the Credible website. Any opinions, analyses, reviews or recommendations expressed here are those of the author's alone, and have not been reviewed, approved or otherwise endorsed by Credible. RBD is compensated for customer leads. Credible Operations, Inc., NMLS Number 1681276, not available in all states. 320 Blackwell Street, Suite 200 Durham, NC 27701.