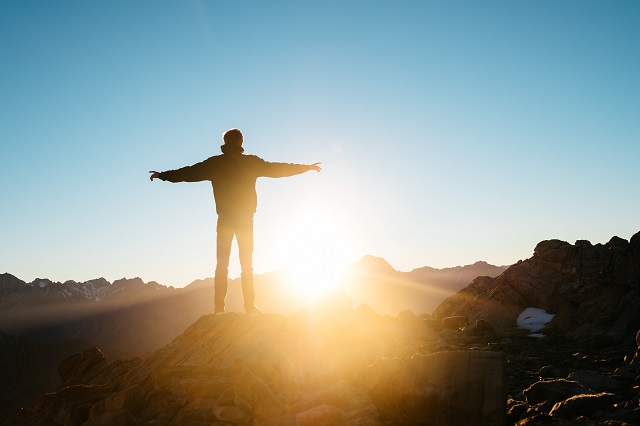 In the intro to a recently published blog post, I mentioned that there's been some turbulence at my nine-to-five workplace. Funding was tight, but it looked as though I'd survive any downsizing.
Well, things got worse. My project was hit hard, and the surrounding projects were hit even harder.
I found out two weeks ago that my number was up. Without a billable project to call home, my employer had no choice but to let me go.
While it feels kind of good to be freed from this nine-to-five job I've held onto for 14 years, the feeling won't last long.
Don't Worry, I'm Not Retired Yet
If you read enough early retirement blogs, you wouldn't be surprised if I wrote a post called, "Fired to FIRE'd: How I Lost My Job But Said F-You And Retired At Age 42 To Kick Life's Ass!" or something silly like that.
Then I'd get a sweet feature on Business Insider and maybe CNBC and I'd take my family to Guatemala or Myanmar and start a travel blog. Then internet trolls would call bullshit and I'd give them the middle finger and still pursue my true passion of blogging full-time, to which the trolls can suck it because if you love what you do you'll never work day in your life.
So I would totally be 'retired', but still work. Makes sense, right?
Well, that's not going to happen. My working years are not over. Mrs. RBD stays at home. We have three kids under the age of six. We are still planning to pay for their college educations. Shit, we still have 3 years of pre-school tuition left to pay.
The kids still eat, play t-ball, and go to summer camp. And we still live in an expensive city suburb with a mortgage. Unless we move to achieve financial independence, I ain't retired yet.
Yeah, I hope to reach F.I.B.E.R. to pursue passion projects.
The reality is I'm unemployed today and planning/hoping to go back to full-time work sometime in the not-so-far-away future.
In the meantime, this is a marvelous opportunity to enjoy myself and make the most of the time off.
The Threat of a Job Loss Made Me Happy
I have to admit, when the stability of my project became shaky during the summer, I felt kind of happy about it. I've never been thrilled with my previous employer. My career trajectory had kind of flattened. I've needed a change but was too content to make a move.
The realist in me said that wasn't the path of least resistance to financial independence. Plus, we're a single income family. Four other people rely on me for health care, food and shelter, and education etc.
So I stuck it out, hoping my job would carry on as normal.
But the other side of my brain was thinking wait a minute…
You've been preparing for this kind of event for the past 14 years… saving, investing, and putting money aside for the day the rain comes. You're ready for this. Let it pour!
I was 100% prepared for a layoff. So much so that I did kind of want it to happen. Because I have so much going on outside of my nine-to-five that would appreciate more attention. Family. DIY projects. An endless to-do list. And, of course, my side business.
This blog and my other website take up a ton of time outside of work hours. Without a full-time job or commute, I can allocate a shitload more time to my online entrepreneurial pursuits.
Usually, I scramble to finish blog posts Wednesday night so they publish Thursday morning. Writing for RBD, Access IPOs and now USNews takes up so much time that there's little left for blog maintenance and projects beyond weekly articles. The bonus time is welcome.
So Yeah, I was Sorta Laid Off
So what happened? Long-time readers might remember how I left my cushy job almost two years ago to expand my earning potential and try something new. Had I stayed on the old project, I'd still be employed.
The new project was exciting and staffed with more motivated individuals. The work over the past two years was more fulfilling. No regrets switching projects whatsoever.
This summer our team got word that our project would not be extended. That was fine as there are many other projects. I was informed by upper management that they'd place me elsewhere to make sure my expertise and many years of experience would continue to be put to good use.
But other projects tumbled. I've always been a subcontractor employed by a small business. It quickly became more difficult for our partnering company (a much larger organization) to justify keeping me over one of their employees. When the partnering company couldn't carry me anymore, I knew my employer wouldn't be able to either.
They gave me three days notice.
So after 14 years of working for the same company, I said goodbye last week. I turned in my computer equipment and walked away from the weight of 14 years of emails, spreadsheets, and PowerPoint presentations.
Since leaving, the mood at home has been peaceful.
Technically, I resigned. The owner knew he couldn't keep me on, but didn't have the nerve to say so. I had to step up and do the dirty work. There's plenty more to the story but I best keep it off the internet.
Now What?
As the situation was deteriorating, I wrote a post called Intoxicated By The Romance Of The Unusual. Knowing this layoff was possible, I wrote this:
When times are bad, it's fend for yourself. The day you lose your job you can either wait in the line at the unemployment office or be determined to make that day one of the most pivotal in your life.
I don't intend to file for unemployment benefits. Since I have income from a side business, that could restrict my eligibility anyways. Even though I've paid into the state program for the past 14 years, I don't need the benefit and don't want to be held to whatever standard is required to continue to receive it. Spending time to find out if I qualify could waste precious hours.
I'd rather use this free time to knock of to-do list items.
A few years ago, I told my wife that we had enough money to be secure for the rest of our lives. Our money situation is no longer about survival, but about how wealthy we will become. We are financially secure, if not financially independent. Maybe we haven't hit our ultimate "FI" number yet, but we have plenty of money to weather this storm and others.
Look at my portfolio and you'll get a sense of what's available in my taxable accounts. That doesn't include cash savings, retirement accounts, real estate crowdfunding, or peer to peer lending accounts.
And there's always money in the banana stand!
More importantly, I've built passive income over the years on top of growing income from my side business. As of last quarter, my passive income streams provide $768 per month or around $9,200 per year. That's a decent baseline.
Of course, I'll be drawing down some cash and may be forced to sell some investments if this unemployment situation persists. But barring a major economic or political catastrophe, the job market should be welcoming.
In fact, if tax reform is passed by the U.S. Government by the end of the year, it could be a major boon for the markets and economy. Realistically, tax reform could fail too. Markets would panic, the job market could tighten, and I'd be out of luck.
But I'm going to remain an optimist.
OK, Really, Now What?
I'm free, to do what I want, any old time. – The Rolling Stones (via The Soup Dragons for my generation)
So what am I actually going to do? My list of priorities is all over the place.
Take/pick up kids to/from preschool/bus stop every day
I love doing this and they love it when I'm there. The bus stop is a little neighborhood happy hour. Morning drop-off at the girls' preschool is the most joyful 10 minutes of my day.
Help with meals and shopping
Mealtime is the absolute worst for my wife when she is alone with the kids. It's chaos. Hard to explain if you don't have kids. I'm planning to help out there whenever I can.
Exercise
No brainer. I'm going to use this time to work on my health. I have a tentative weight loss goal to shrink my mini-gut and lower my cholesterol readings. My wife doesn't think I have 12 pounds to lose because I'm already kind of lean. But I want to try and see if I feel healthier at a lower weight.
Swimming, light weight training, biking, and diet will be my pillars of good health.
Spend Time on My Side Business
The biggest reason I want to take some time off is to work on my blogs. There's always more to do. More to write, market, modify, optimize, initialize, and write again. I'll be spending at least 40 hours a week on this thing, hopefully, a lot more.
Regular readers and subscribers won't see much of a difference at first. I'm still planning to publish once a week and hope to get ahead on posts so I'm not scrambling to publish each week. But I may do a site redesign, upgrade my email subscription service, and write more content optimized for search traffic on top of the usual.
FinCon17
For the third year in a row, I'll be attending the FinCon financial bloggers conference in Dallas this month. The conference is a perfect venue to meet with bloggers and potential partners to help grow my business. It's the only 'business trip' I take each year away from my family. I'll miss them, but it's a welcome break from our chaotic household.
Most of all, FinCon is a damn good time. If you're reading this and plan to be there, let's definitely connect!
Declutter
Decluttering will be a major theme over the coming months. All that clutter used to be money, so maybe I'll be able to sell some and toss the rest. Our basement is a disaster. The baseball cards have got to go. The toys are overwhelming. Who knows, maybe I'll find another long lost autographed magazine.
The more you own, the more it weighs you down (thank you Jamie Lannister for that one).
Home DIY Projects and To-Dos
Mrs. RBD has been nagging (yes, I went there) me to paint our kitchen for five years. It's a dark green and she wants to brighten it up with a light gray. It's a three-coat job and will take a significant effort, preferably when the kids are out of the house. Now that is possible.
There are a few plumbing drips to address, regular lawn and yard maintenance, and some wood to chop. We're also long overdue to finish our estate plan. Yeah, I know, bad form.
Doctors' Appointments
Now's a great time to catch up on doctors' appointments for both for me and Mrs. RBD. Since I was let go at the beginning of October, our coverage continues until the end of the month. Starting in November, we'll go on COBRA which continues the same coverage. The cost isn't cheap, but I've factored the amount into our monthly budget.
With three kids, there is no compromise with healthcare in my view. I'll return the COBRA forms the day after I receive them.
Look for New Job Opportunities
I intend to keep an open mind when searching for new positions. This should be an good opportunity to refresh my career with a better employer and more fulfilling work. I do have one or two job leads in motion, but they are not immediate. Unemployment nationwide is below 5% and much lower for college-educated professionals in this region.
Before jumping into full-on job search mode, I'll take a few weeks to enjoy life without constantly updating my resume.
Conclusion
Maybe I'm a little over-optimistic about the next few months. As long as the job market and economy remain stable, another full-time work opportunity should be available, hopefully by the beginning of 2018. I'll heavily weigh salary vs. benefits and expect benefits to win more favor this time around.
The last time I had so much freedom I was broke, unemployed, and living with my parents. I consider this a once in 14-year opportunity. As such, I'm not going to squander my newly discovered free time. 14 years from now, my oldest child will be in college and the younger two will be very close. I should be fully retired (I'll be 56), and Mrs. RBD and I will be planning our sojourns around the globe.
Two years ago, I might have thought of this as more of a crisis than opportunity. I've made significant changes to my life since then, namely improving cash flow and building income streams. Goes to show it doesn't take a long time to empower yourself for when adversity hits.
The challenge now is to take full advantage of this opportunity so I emerge even stronger.
I've never been laid off before. Have you experienced this? Am I too optimistic or am I right to be excited?
Photo credit: Pablo Heimplatz via Unsplash
Photo credit: Ryan McGuire via Gratisography
Favorite tools and investment services right now:
Credible* - Now is an excellent time to refinance your mortgage and save. Credible makes it painless.
Personal Capital - A free tool to track your net worth and analyze investments.
M1 Finance - A top online broker for long-term investors and dividend reinvestment (review)
Fundrise - The easiest way to invest in high-quality real estate with as little as $10 (review)
*Advertising Disclosure: RBD partners with Credible which offers rate comparisons on many loan products, including mortgage refinances and student loans. This content is not provided by Credible or any of the Providers on the Credible website. Any opinions, analyses, reviews or recommendations expressed here are those of the author's alone, and have not been reviewed, approved or otherwise endorsed by Credible. RBD is compensated for customer leads. Credible Operations, Inc., NMLS Number 1681276, not available in all states. 320 Blackwell Street, Suite 200 Durham, NC 27701.