Put It On The Line: Advice From a 9-Time World Champion
This page contains links to our partners. RBD may be compensated when a link is clicked. Read disclosures.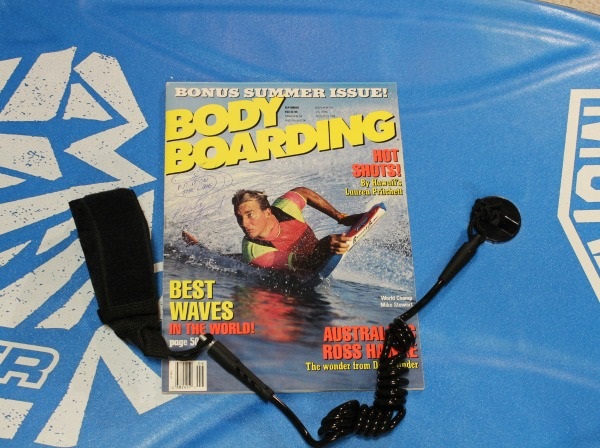 A few months ago I was cleaning out my basement and uncovered a 25-year-old autograph. It's from one of the most competitive and influential athletes to ever represent a sport.
His words were inspirational to my 16-year-old self, and reading over his simple phrase today reminds me that we're all capable of accomplishing extraordinary things if we're willing to take risks.
The bustle of everyday life makes that easy to forget.
9-Time World Champion
When you think of the most dominant athletes ever in their sport, names like Michael Jordan, Wayne Gretzky, Serena Williams, Pele, and Michael Phelps may come to mind.
One of the first names to come to my mind is Mike Stewart. He's a professional bodyboarder and bodysurfer and was one of my favorite athletes when I was young.
Mike Stewart is considered one of the best overall wave riders ever. He started bodyboarding at the beginning of the sport's existence and is a pioneering athlete, leading board designer, and a steward of the sport. Not only is he a champion many times over, his fame and accomplishments helped to bring bodyboarding into the mainstream competitive landscape and made it more accessible to recreational beach-goers.
At age 52, he continues to compete in events. He even has an event named after him. And he's continually improving board technology with his company Science Bodyboards.
Here's a list of some of his accomplishments:
9-time bodyboarding World Champion.
15-time Banzai Pipeline Bodysurfing Classic winner (no board)
Named Mister Pipeline, the only non-standing rider to earn the distinction
Entrepreneur – Founder of Science Bodyboards and Mike Stewart Inc.
9 patents awarded in his name
The first to ride the wave at Teahupoo, Tahiti in 1986 along with fellow bodyboarder Ben Severson
Summers Riding East Coast Grinders
As a kid in the late 1980's, I'd record (on VHS tapes
) surfing and bodyboarding competitions on cable TV. I'd watch the best ones over and over again. One of those was the annual Banzai Pipeline bodyboarding event. I remember Mike Stewart winning the competition one year with a massive el rollo on the biggest wave of the day.
Bodyboarding was one of my favorite sports as a teen. I chose bodyboarding over surfing because the board was cheaper and it fit into my Dad's Buick. Packing for the beach was hard enough without an 8-foot surfboard.
The closest beach to our house was an 8-hour drive away. And it was the Jersey shore, hardly a place for epic surfing waves.
Each day at the beach, I'd paddle out into the waves and ride all day long, regardless of the wave quality. Most days I'd skip lunch and keep riding. My family and friends thought I was over-exhausting myself.
Dude, you should take a break! Why don't you eat something? Shouldn't you reapply sunscreen?
They didn't get it. There I was at the beach doing my favorite sport, and I only had a week to do it. Why waste my time coming in for lunch?
Now when we go to the beach, I mostly chase kids around and dig holes in the sand. But just last year I picked up a decent new Morey Bodyboard
at Costco to ride. It's sweet. The kids love it.
Talking Business with Mike Stewart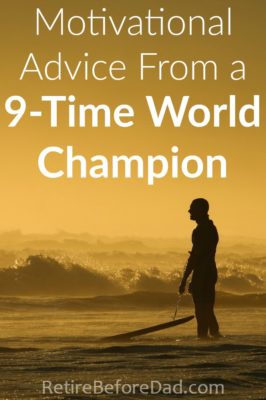 A few of my uncles have inspired posts on this site, including the ones about my Chevron stock and the cheap Chinese-made fireworks.
Another uncle worked for a chemical company. He was a fairly high-level executive in sales.
One day my Aunt called my Mom to have her pass along a message to me. Tell your son that his Uncle has a meeting with somebody named Mike Stewart.
What! OMG Mike Stewart! You've got to be joking. Why is he meeting with Mike Stewart?
My uncle's employer had a chemical product that Mike Stewart was evaluating to potentially use to manufacture a signature bodyboard. They met for breakfast to talk it over. The company was also considering a tournament sponsorship.
The meeting went well, but neither the sponsorship deal nor the board manufacturing partnership worked out. According to a letter from my uncle:
It doesn't look too hot from a profitability situation.
This was 1991. My uncle couldn't take a selfie and text me a picture. He couldn't Periscope the meeting for me.
So a few weeks after the meeting, a gray envelope with a corporate logo showed up at our house addressed to me.
I opened it up and pulled out a magazine. It was a September 1990 copy of Bodyboarding Magazine (no longer in print).
On the left side it was signed: PUT IT ON THE LINE ~ Mike Stewart. He drew a little wave over it.
My Uncle spent a few weeks at the beach with my family over the years and knew how into the sport I was. So he asked Mike for an autograph for me. I guess Mike traveled with magazines on hand just in case.
I was stoked.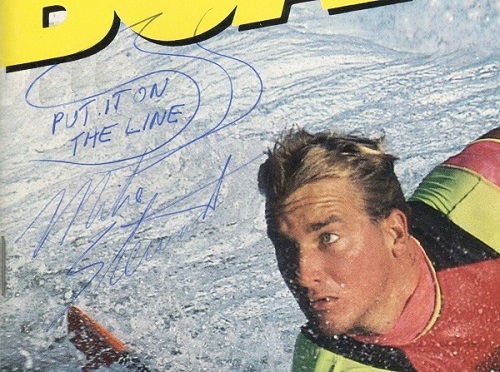 Put It On The Line
The phrase put it on the line may have been the latest cool-sounding vernacular on the North Shore of Oahu. I like to think he was more thoughtful about it.
I interpreted Mike's autograph message as a challenge to take the riskier path in life and accomplish awesome things.
Here was a champion in his prime, a master at riding treacherous waves over razor-sharp coral reefs, and doing it better than anyone else… telling me, a 16-year-old east coast kid to go out and make some shit happen with my life. It was a powerful message.
His "it", was riding dangerous waves, winning championships, and starting businesses. "It" was pioneering a sport that wasn't always taken seriously by the elite surfing community. "It" was being the first to ride the world's heaviest wave, and pushing the limits of board technology to empower athletes to perform at their peak.
Putting it on the line is in this guy's DNA.
But the "it" he wrote on that magazine cover could have applied to anything for a 16-year-old. Not just riding waves.
And it applies the same way today.
What have you done lately to put it on the line?
I can pinpoint a few moments in my life when I put it on the line.
Summer after my sophomore year in college I backed out of a steady life-guarding job at a local pool to move to the beach with some friends without a job or place to live. Best summer ever.
A few years later I quit my 9-5 job to travel the world for 14 months on a $10,000 budget. Epic. That decision wasn't an easy or conventional one at the time.
I once walked into my boss's office and asked for a $22,000 raise. I got it.
And it took some nerve to ask out the woman who became my wife. Not asking her out was the easier and more comfortable path. Harsh rejection was a more probable outcome. But the risk paid off.
On the flip side, I'm sure I've missed opportunities by taking the easy road. I've worked for the same mediocre company for 13 years. Is that putting it on the line?
Conclusion
I write this post as a 41-year-old suburban Dad with a steady job, three kids, and a blog, who still goes bodyboarding about 5 days out of the year.
Seeing the quote again got me thinking…
What more can I do with my life to put it on the line?
Should I be investing more aggressively?
Should I continue to take the traditional path – ride out my career and walk away with a gold watch? Or am I destined for greater things?
What failures can make me a stronger person?
What example will I be to my kids?
What kind of human am I and what will be my legacy?
Those are some heavy questions. I've got some time left on this earth to address them.
So do you.
Cover photo: Aaron Loyd
Here's a 30-second video of Mike Stewart putting it on the line at Teahupoo, Tahiti.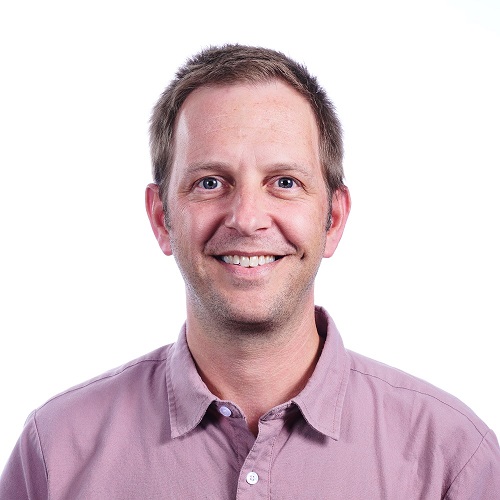 Craig is a former IT professional who left his 20-year career to be a full-time finance writer. A DIY investor since 1995, he started Retire Before Dad in 2013 as a creative outlet to share his investment portfolios. Craig studied Finance at Michigan State University and lives in Northern Virginia with his wife and three children. Read more.
---
Favorite tools and investment services right now:
Sure Dividend — A reliable stock newsletter for DIY retirement investors. (review)
Fundrise — Simple real estate and venture capital investing for as little as $10. (review)
NewRetirement — Spreadsheets are insufficient. Get serious about planning for retirement. (review)
M1 Finance — A top online broker for long-term investors and dividend reinvestment. (review)