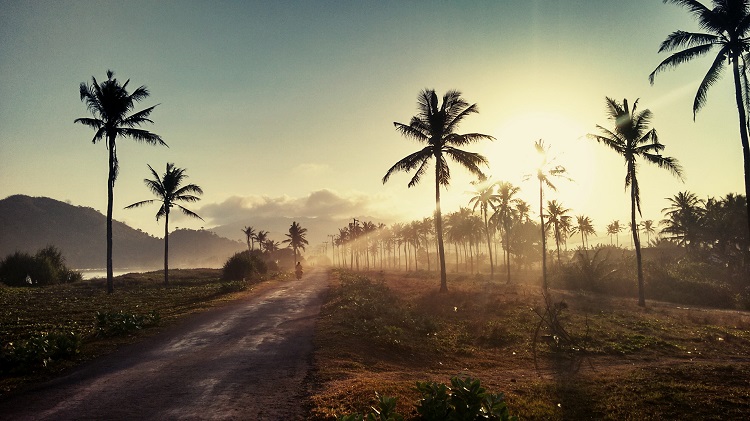 It's summer break for our kids. They don't have much to compare this summer to, but life is good.
No school. No homework. No job. No workday calendar. No bills to pay.
They had Lucky Charms cereal for dinner Saturday night. Parenting fail.
This is the best dinner ever. – My 4-year-old daughter
The marshmallows are way bigger today than when we were young.
Man, kids have it good these days.
Last week, they had swim lessons and zoology camp. The rest of their time was spent at the pool, playing around the house, in front of the TV, or eating snacks. I'm envious.
Mom manages their days like an office administrator. The kids just have to put on their shoes and stand still for sunblock.
They don't even fight sunblock anymore because leaving the house usually means they're going somewhere awesome.
The only real constraints on their lives are bedtime and the amount of sugar they're allowed to ingest.
Walking Far From Home
Quitting my job to go backpacking the world for 14 months in my 20's was one of the best decisions I've ever made. I saw a lot of cool stuff and met interesting people every day.
But one of the greatest benefits was the freedom from responsibility.
I left the U.S. without anything tying me down. The few material possessions I owned stayed at my parent's house. There was no rental property yet. No girlfriend. No kids. No debts. No life complications.
My expenses rarely exceeded $20 per day. With a few thousand dollars in the bank, I was free to travel without the constraints of time and money.
Early in our trip, my travel partner and I rented motorbikes and explored the city and outskirts of a town called Hue in Vietnam. We road helmet-less (as was the norm), cruising the beautiful landscape, stopping at an occasional historic tomb or palace.
At one such palace pit stop, we returned to our motorbikes to find them adorned with lotus flowers. Two giggling little girls hid behind some bushes and ran off when we tried to thank them.
We rented motorbikes in other cities in Vietnam, Cambodia, and Thailand. It was so much fun to explore that way.
I was in good company. We had no destination and nowhere to be. We just drove wherever the road took us, wind in our hair, oblivious to how dumb it was to ride without a helmet.
I had all the time and money I needed to do exactly what I wanted to do every single day.
I've never felt so free in my life.
That's the feeling I want to recreate in retirement. Not just while traveling, but every day.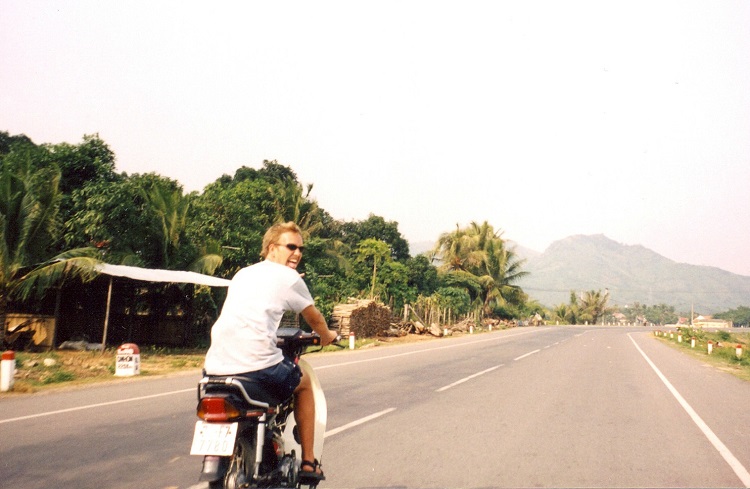 Sunset Soon Forgotten
After the final leg of my trip was over toward the end of 2002, I was broke and living with my parents for about seven months.
When I finally landed a job, I started taking on grown-up responsibilities. I moved to a different city, bought a car with debt, and signed a lease to rent a room for $750 a month.
A few years later I bought a condo and shit got real. My monthly housing payment jumped to more than $2,300. I made enough money to cover the payment, but very little, if anything, was leftover to invest.
I started to feel the weight of my decision just a few nights after closing. The payment was too big. I was lonely and unhappy living by myself.
It was the Fall of 2006.
Alone each night, I listened to an album called The Creek Drank the Cradle by Iron & Wine in the darkness of my dwelling over and over again.
I didn't own any lamps yet.
The album is quiet and melancholy. But it's beautiful and uplifting at times too. I couldn't stop listening.
Traveling long-term again was out of the question now that I was a homeowner. Work was no longer optional, a factor I didn't consider before buying.
Soon came the real estate crisis, then the banking crisis, and suddenly I was underwater and the value of my home was down $50,000.
In just four years, I went from being completely careless and free to being trapped by the weight of what was supposed to be part of the American Dream.
I've never felt more constricted.
Promising Light
Buying a condo felt like the right move at the time. I missed the previous fifteen years of steep real estate appreciation and didn't want to miss out on the next fifteen.
The room I was renting was in a house with two other guys. Becoming a homeowner would make me feel like a more serious person, I thought. Getting my own place was a step up the maturity ladder.
I was 31-years-old and single. I thought a condo might help my dating life too.
Right or wrong, I don't know, that was a factor in my decision to buy the condo.
Unfortunately, I gave up a lot of freedoms when I bought the place.
My cash flow was gone. The goal I set to change careers to become a financial adviser was dead too. I couldn't afford a career change.
But I justified the purchase because it was supposed to be the next step in life.
The plan was to travel the world, get a job, buy a home, settle down with a partner, raise a family, then retire and travel the world again.
While living in that condo, I met my future wife through a friend who worked at a nearby restaurant.
We dated. She moved in. We married.
The financial mistake became the place where we began our lives together.
If I hadn't bought the condo when I did, I never would have met Mrs. RBD and we wouldn't have the life we share today with our kids.
Upward Over the Mountain
When I bought the condo, I still had one foot planted in the past. I wasn't ready to be an owner. I tell potential home buyers to be damn sure you're ready. Most first-time home buyers barely know what they're getting into.
Today, I'm much more grounded in the present. Being a family man in the suburbs is exactly where I want to be.
But we have a mountain to climb before we can be free to live without the constraints of time and money.
Sharing your life with someone else, starting a family together, and raising children requires sacrifices.
We've chosen to give our kids a childhood similar to those that our parents gave to us. A home in the suburbs, good schools, a safe and friendly community, summers playing at the pool, vacations at the beach, and a non-working parent to enable all the fun.
We choose this lifestyle knowing its costs and constraints.
Plenty more days of exploring the unusual are still ahead, both as a family and as empty nesters. But we're willing to wait a few years while we maximize financial security by investing for retirement, building income streams, and saving for college.
That's where we are today.
In the meantime, this summer reminds me of one of mine as a kid, spending entire days at the pool with friends, playing Release at night in the neighborhood, and having very few responsibilities.
Our only limitations were the creativity of our play and the calendar days left before the start of the school year.
Now I get to watch my children experience it too, over and over again.
Featured photo by Hugo Matilla via Unsplash
Favorite tools and investment services right now:
Credible* - Now is an excellent time to refinance your mortgage and save. Credible makes it painless.
Personal Capital - A free tool to track your net worth and analyze investments.
M1 Finance - A top online broker for long-term investors and dividend reinvestment (review)
Fundrise - The easiest way to invest in high-quality real estate with as little as $10 (review)
*Advertising Disclosure: RBD partners with Credible which offers rate comparisons on many loan products, including mortgage refinances and student loans. This content is not provided by Credible or any of the Providers on the Credible website. Any opinions, analyses, reviews or recommendations expressed here are those of the author's alone, and have not been reviewed, approved or otherwise endorsed by Credible. RBD is compensated for customer leads. Credible Operations, Inc., NMLS Number 1681276, not available in all states. 320 Blackwell Street, Suite 200 Durham, NC 27701.