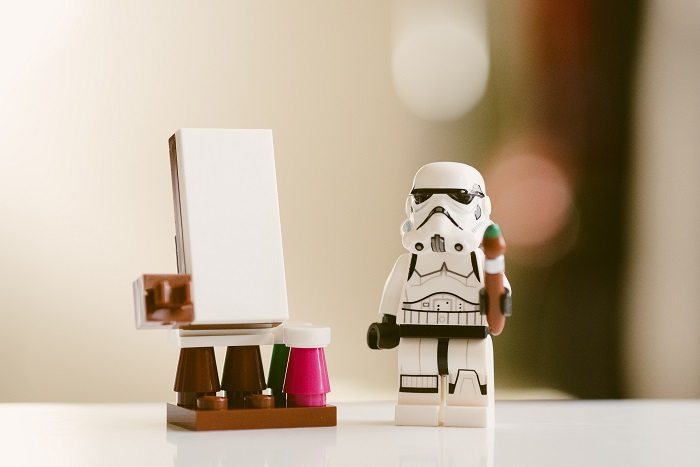 One of the best benefits of my new job is the employer-sponsored retirement plan. The plan was confusing at first, even for me who lives and breathes this stuff. But they made it complicated to maximize the tax advantages.
It's so good, the plan is even better than most of the 401(k)s of the big technology companies like Facebook, and Google that are known for their superior benefits.
For fourteen years at my previous employer, I suffered from a mediocre 401(k) plan consisting of only twelve poorly-selected managed mutual funds with super-high fees. After years of complaining, they finally changed providers four months before liberating me from the job.
This new plan has a selection of more than 200 funds including plenty of index funds and all kinds of goodies to choose from.
As I was giddy perusing all the funds the other day, I told Mrs. RBD that allocating retirement accounts was pretty much my favorite thing to do. She rolled her eyes.
What is a 403(b)?
My new employer is a not-for-profit so the retirement plan offered is a 403(b) instead of a 401(k).
403(b)s operate almost identically to 401(k)s. The only real difference is the entity type of the employer. 403(b)s are typically for public education workers and some not-for-profits. A while back I wrote about all the various tax-advantaged accounts and their differences if you want to learn more about this and similar accounts.
As far as I'm concerned, it might as well be a 401(k) and I might call it that in the future to not confuse everyone.
Contribution limits are exactly the same for 401(k)s and 403(b)s. However, this particular plan actually allows for contributions a few percentage points beyond the traditional 15%/up to $18,500. More on that further down.
Keeping it Simple at Fidelity
My taxable stock portfolio is out there for all to see. I own a lot of different individual stocks and investment types when you add peer to peer lending and real estate crowdfunding investments like Fundrise and PeerStreet.
These are all in taxable accounts.
On the other side in my tax-advantaged retirement accounts, I've always followed a more simplified approach to investing. I want to set 'em and forget 'em. Occasionally I'll rebalance our IRAs and Roths, but for this 403(b), I really want to invest as passively as possible.
The employer-sponsored retirement plan is administered by Fidelity. Fidelity administered my very first 401(k) plan when I started my IT career in 1998 and I've invested my retirement accounts with them ever since. Mrs. RBD and I each have an IRA and a Roth IRA with them. This 403(b) is our fifth account.
Fidelity is often criticized for the simple reason that they are not Vanguard. You probably hear that Vanguard is the best blah blah blah. Well, Fidelity hasn't just sat on its hands for the past few decades, they've created many low-fee index products to compete with the Vanguard signature index funds.
So despite researching many of the 200+ investment options, I decided to keep my 403(b) very simple. I'm investing contributions to my employer-sponsored retirement plan as follows:
75% – Fidelity Total Market Index Fund (FSKAX)
25% – Fidelity Global ex-US Index Fund (FSGGX)
And that's it. This allocation spreads my money among thousands of large and small cap stocks across the U.S. and the world.
Lazy Portfolios
Fidelity's site had plenty of research tools, but I also used the Bogelhead.org forum for some inspiration from their so-called Lazy Portfolios. Bogelheads is the name given to investing fans of Jack Bogel, the founder of Vanguard. They enthusiastically invest using Vanguard index funds and share strategies in the forum.
Fidelity funds are mentioned frequently since the company administers so many retirement plans and have similar funds.
Since I do not plan to access this money for at least another 17 years, I decided to go all into equities for this account. Our IRAs have some bond exposure and I'll add more over time.
If I expand to more funds in the 403(b) anytime soon, I'll add some small-cap or mid-cap index investments. But for now, I'm keeping it very simple.
A Nifty Hack to Increase Contributions
This company plan is so confusing it took me a while to completely understand it. I'm not going to explain the details because you'll be yawning and scratching your head.
But as I understand it, they figured out a cool hack to help employees squeeze out a few additional percentage points of tax savings.
If an employee decides to participate in the plan, they are required to contribute the first 2% in order to get the company match. The company match is tiered will end up being about 10% of my salary which is crazy good.
That required contribution is the hack. For most plans, employees can contribute up to a limit of 15% of their salary voluntarily. Up to a maximum amount of $18,500. But since our 2% is required and not voluntary, it doesn't count against the 15% or the $18,500 limit for 2018. Meaning I'll legitimately contribute another 2% tax-deferred to my account each year.
They use a 401(a) to help make this all happen. So I actually have a 403(b) and a 401(a).
I never heard of this hack until it was explained to me by HR. I was blown away, and can't find anything similar out there. There's more to the plan with confusing tiers and percentages, but the bottom line is my contributions should end up higher than the usual allowable limit. Plus the match.
Many employees at the company have been there for years and tend to be on the older side so retirement is a paramount benefit. The company delivers, and it made me even more excited to get the job.
The One Downside to My Employer-Sponsored Retirement Plan
The only downside I've seen from all the benefits from my new employer is the match does not kick in until my one-year anniversary of employment.
I assume this is to cut down on costs associated with bad hires who don't work out in the first year. I can still max out my contributions until then.
The plus side is that next February, I'll receive a 10% raise that is completely tax-deferred and vests immediately.
Conclusion
In a meeting with one of my new managers, he asked me if I was contributing the maximum to the employer-sponsored retirement plan. I said yes, of course.
He said (in jest) he uses this question as a test for new employees. If the new employee says they are not maxing out the company retirement plan, they aren't smart enough to work there!
I decided to keep this account simple and to let it ride over the long-term. I don't intend to be working by the time I turn 59 1/2, but this money will grow until then and beyond. Since my investments elsewhere require more attention, I'm investing this money simply so I can forget about it.
That's the smart money move to earn market returns. Modifications to the allocations are allowed any time if I want to add risk or stability. I don't expect to make any changes except maybe adding another fund or two, especially if the market corrects and small-caps fall disproportionately.
One Last Thing (if you aren't a nerd about this stuff)
For people who consider themselves clueless about investment allocations, or if you just want a FREE second opinion on your 401(k) or 403(b) investments, there's a robo-adviser that is specifically designed to help you.
It's called Blooom.
When you try Blooom for free, the proprietary technology will securely tap into your employer-sponsored retirement plan and evaluate your current holdings. Then it will make suggestions for how to optimize your account going forward. There's no fee to get the second opinion.
Super slick.
Blooom already has $2 billion in assets under management.
If you like what you see, you can also have Blooom make the investment changes for you automatically and they'll maintain the optimal allocations for as long as you subscribe. The service costs a flat fee of $10 per month. RBD readers get the first month free.
If you just want the no-obligation analysis and be done, that's fine too. I ran the analysis on my old 401(k) and you can see the results and screenshots here. Once my employer-sponsored retirement plan account matures a bit, I'll run it again. FYI, if you click or tap the Blooom links in this article and try the free analysis, RBD will get a small commission at no additional cost to you. Thanks!
Disclosure: Long FSGGX, FSKAX
Photo by Daniel Cheung on Unsplash
Favorite tools and investment services right now:
Credible* - Now is an excellent time to refinance your mortgage and save. Credible makes it painless.
Personal Capital - A free tool to track your net worth and analyze investments.
M1 Finance - A top online broker for long-term investors and dividend reinvestment (review)
Fundrise - The easiest way to invest in high-quality real estate with as little as $10 (review)
*Advertising Disclosure: RBD partners with Credible which offers rate comparisons on many loan products, including mortgage refinances and student loans. This content is not provided by Credible or any of the Providers on the Credible website. Any opinions, analyses, reviews or recommendations expressed here are those of the author's alone, and have not been reviewed, approved or otherwise endorsed by Credible. RBD is compensated for customer leads. Credible Operations, Inc., NMLS Number 1681276, not available in all states. 320 Blackwell Street, Suite 200 Durham, NC 27701.