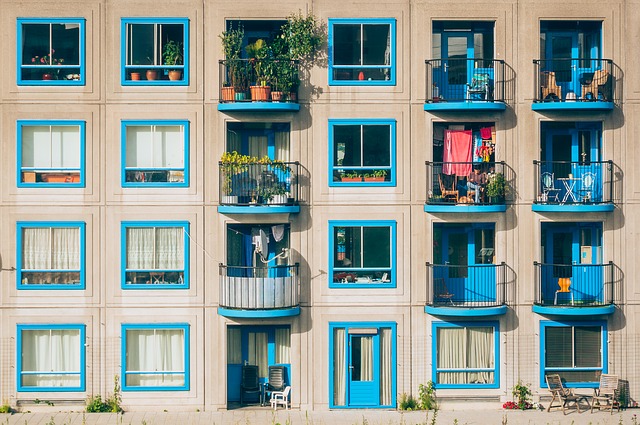 I thought my timing was perfect. It was 2006. The real estate bubble had burst and property values were plummeting in the D.C. area. After years of seeing other people make a killing off of real estate, it was finally my turn.
A few months earlier, I received a big raise at my job. My savings account topped $20,000 for the first time. I felt like I was rolling in the dough.
That's when I bought my first property.
As we all know now, the bubble didn't burst in 2006. It was only starting to deflate. My timing wasn't so perfect after all as the bigger financial crisis was around the corner.
At the depths of the crisis, the value of my condo unit bottomed out at $50,000 below what I paid for it.
Not too long after the bottom, Mrs. RBD and I moved to a house in the suburbs to start a family. Instead of selling the condo at a major loss, we decided to make it a rental property.
Our former home became an investment and I became an accidental landlord.
For this week's post, I'm sending you over to my friend Chad Carson's site CoachCarson.com for an article I wrote for his Investor Profile series.
Chad is a real estate investor and blogger who owns 90 rental units! He's an expert on using real estate strategies to become financially independent. He's currently spending a year living in Ecuador with his family while his real estate business continues to flourish at home in South Carolina.
This is the first post in a new series profiling ordinary real estate investors. I'm no real estate mogul. Just a guy with a property who needed to rent it so I didn't lose my shirt.
Five years after making it a rental, the property cash flows positively and is helping us build wealth. But that wasn't always the case. I fought through a bad second mortgage and made big sacrifices to pay down additional principal. Then refinanced twice to make the cash flow numbers work.
I share all the numbers and a few pictures.
As an accidental landlord, I hope my rental story can help others in a similar situation. For anyone aspiring to become a home owner or investor, the piece contains many lessons learned about what not to do when buying a home or investment property.
To learn about successful real estate investing, be sure to subscribe to Coach Carson's newsletter and follow his blog. Click the button below to check it out.
Visit Coach Carson to Read the Profile
Over the life of this blog, I've written numerous articles about real estate investing and being an accidental landlord. It's not my primary source of investment income, but real estate, in one form or another, is a solid asset that should play a part in building wealth.
In addition to the condo and traditional REITs, I'm investing on real estate crowdfunding platforms including PeerStreet and Fundrise to build passive income. Check out these other articles for more.
How To Invest In Real Estate Without All The Hassle
Should I Refinance My Mortgage Again?
Should I Sell My Rental Property?
Why Buying A Condo Rental Is A Bad Idea
Rent Increase – An Easy Boost To Cash Flow
The Details Of My Rental Property
Mortgage Refinance Calculator
Photo credit Ján Jakub Naništa via Unsplash
Favorite tools and investment services right now:
Credible* - Now is an excellent time to refinance your mortgage and save. Credible makes it painless.
Personal Capital - A free tool to track your net worth and analyze investments.
M1 Finance - A top online broker for long-term investors and dividend reinvestment (review)
Fundrise - The easiest way to invest in high-quality real estate with as little as $10 (review)
*Advertising Disclosure: RBD partners with Credible which offers rate comparisons on many loan products, including mortgage refinances and student loans. This content is not provided by Credible or any of the Providers on the Credible website. Any opinions, analyses, reviews or recommendations expressed here are those of the author's alone, and have not been reviewed, approved or otherwise endorsed by Credible. RBD is compensated for customer leads. Credible Operations, Inc., NMLS Number 1681276, not available in all states. 320 Blackwell Street, Suite 200 Durham, NC 27701.