Why Buying a Condo as a Rental Property is a Bad Idea
This page contains links to our partners. RBD may be compensated when a link is clicked. Read disclosures.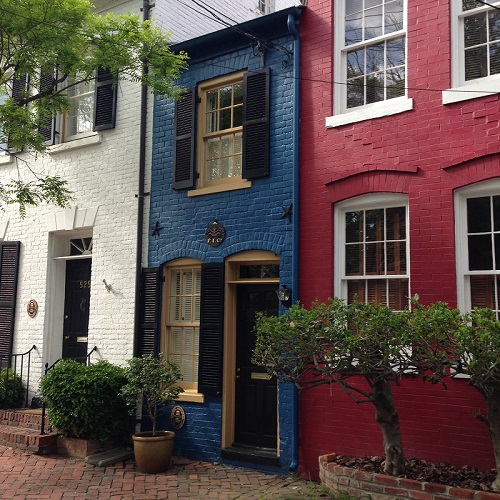 Not long ago, I failed in an attempt to buy a condo as a rental property. Five days before closing, I had to walk away from the deal. I learned the hard way that condos do not make good rental properties.
All told I lost about $1,000 due to associated costs leading up to the purchase.
At the time, walking away was the best decision and potentially saved me some future headaches and additional costs.
In hindsight (seven years later), it may have been a mistake to walk away, even with the condo association mismanagement I discovered.
Had I looked more diligently for other financing options, I would have owned a property within two miles of the second Amazon headquarters in Crystal City, VA, which happened a few years later. That would have been lucky.
But the biggest problem was the condo association rules, which impacted my ability to get a low-interest loan.
Truth be told, the location of this place was excellent, and you know what they say about real estate (location, location, location).
With a bitter taste in my mouth from this deal gone sour, I've refocused my real estate investing to crowdfunding where I can invest from my home computer.
The two platforms I invest on are:
Fundrise has plenty of exposure to Northern Virginia and the Amazon headquarters too. So I've benefited from Amazon in other ways.
This is a testimonial in partnership with Fundrise. We earn a commission from partner links on RetireBeforeDad.com. All opinions are my own.
Plus, I sold my other rental property nearby after the announcement.
Crowdfunding is a much simpler ways to access high-quality commercial and residential deals without the huge down payments and risk.
If I do try to purchase another rental property, next time I'll likely use a service such as Roofstock. Roofstock makes it easy to buy pre-vetted rentals that cash flow on day one. They avoid condos, focusing on single-family homes instead. It's free to browse properties on their website.
Read my Roofstock review here.
So what went wrong when I tried buying a condo as a rental property?
Background
I had been searching for a new rental property on Redfin for the past year. I already own one condo as a rental property that I previously lived in. Previously, I low-balled an offer for a second condo and was outbid by a flipper that paid list price.
Since then, I've looked at a number of other properties and one recently caught my attention. The biggest draw of this unit was its premium location… perfect to walk to all kinds of shops, restaurants, grocers, and everything a high-end tenant desires. It was also an ideal location for me, nearby so I could manage it myself.
This unit was a small one bedroom, mostly updated and in excellent condition. The inspection went well and I saw very few things that could potentially go wrong with it. While small, I can't stress enough how good the location was, down to the very block.
The DC metro region is expensive for housing. It's also considered a bad place for investors. But I'm not interested in buying a property in another state because I want to manage it myself and don't want the additional tax hassle.
I'm willing to accept a lower return on cash for a solid property in an excellent location. Many properties in my area attract low-risk, high-quality tenants with advanced educations and steady and healthy salaries.
While buying a condo as a rental property is not an ideal real estate investment due to HOAs, shared expenses, and condo associations, they are the most attainable properties for me at this stage. Investors need to find their own best niche for real estate investing where they live.
Investment properties require a 20%-25% down payment. For a $200,000 property, that equals $40,000 or $50,000 required to get a good loan. Townhouses would make a better investment vehicle, but they sell for twice that price at a minimum and come nowhere close to reaching the 1% rule (as a general real estate investing rule, rents collected per month should equal 1% of the sale price.
So for a $200,000 property, rents should be around the $2,000 per month). The list price for this property was in the neighborhood of $200,000.
Condos nearby can come close to the 1% rule if a unit is priced to sell and in a great location. This property came close to the 1% rule, but not quite. Still, I knew that it would easily rent to a high-quality tenant and would have very little maintenance.
The Offer
This particular property was listed slightly under fair market value compared to recent local sales figures. But it needed no upgrades and was ready to rent. I wanted to come up with a number that was below list price, but not a complete low-ball.
I knew a low-ball offer would be rejected because it was a new property listing with significant recent upgrades. My agent also learned that they had rejected some previous low-ball offers.
After discussing with my agent we agreed that my offer should be 3% below asking price. That level would be difficult to turn down because the seller was motivated. It was high enough that we could expect a counter instead of complete rejection.
Upon receiving my offer, the seller replied with a counteroffer meeting me halfway on price. This was typical according to my agent. In my past experience, when someone asks you to meet them halfway on a price negotiation, they are not negotiating from a position of power.
I was prepared to lose this property over a few thousand dollars so I rejected the counteroffer. After about 12 hours, the seller reluctantly accepted my original offer as they were motivated and had no others in hand.
The Financing
I have a loan guy that I've used five times for buying properties and refinancing. Every time he's quoted me rates, I've gone to other brokers to find competitive rates. He's beaten the competition by 1/8th every time.
All the while I was planning to buy this condo with 20% down. However, when I got quotes, the rate on a condo was 3/8ths higher than if I put down 25%. 4.625% versus 4.25%.
Since this was a long-term investment at a fixed rate, I absolutely wanted the lower rate and decided to put up the additional money to get the better rate.
My lender gave me some reasons why the rate was higher for 20% down and it was all about Fannie Mae's lending standards (for international readers, Fannie Mae is a pseudo-government entity that guarantees loans for banks).
4.25% on a 30-year fixed is a good rate for an investment loan so I locked it in as soon as I could. To my surprise, a 5/1 adjustable rate mortgage (ARM) was the same rate, so it seems Fannie Mae wants to avoid those for investors, at least from my experience.
25% down equated to almost an additional $10,000 in down payment, so I wasn't thrilled about that. That would take my emergency/opportunity fund down to close to zero. But I could rebuild afterward and set up a HELOC on my primary home to deal with any unforeseen expenses that came up.
The Downfall
Everything went smoothly the weeks after my offer was accepted. The inspection was good and that contingency was lifted. The seller agreed to fix problems that we identified. All was going to plan, however, I was adamant about receiving the condo documents early on to see how the association was managed.
Frequently, condo docs are an afterthought, especially for first-time home buyers. But they are extremely important. You don't want to buy into a poorly managed condo association. Buying a condo means you must adhere to their rules, regulations, and fees.
If you fail to pay, you could be foreclosed upon. When other owners fail to pay, your fees may go up quickly. If there's an outstanding debt, you may have to deal with a one time cost to pay it off. Low reserves mean more rate increases may be needed to catch up.
I've dealt with a lot of condo association crap with my other condo. Rates increased steeply for the first few years and major things went wrong on a regular basis.
With better management now, it is running more smoothly with no increases for the past two years. But still, my prior experience with condo associations made me a skeptic.
My repeated requests for the documents were met with "it's out of our control, we'll get them when we get them" from my agent. Buying the property is contingent on reading the documents and agreeing you will adhere to the rules and payment requirements. The seller's agent kept saying, "you'll get them and there will be no surprises."
In the last week before closing, I started getting limited documents. They lacked very basic facts like how many units were part of the association and when roofs were replaced. I requested more information and the seller had to jump through hoops to get it. Something wasn't right.
The HOA's dues had increased 8% from the previous year with no explanation given. I had to make another special request to see a reserve study. No audited financials were delivered, only a sad one-page budget.
One Fannie Mae requirement is that the condo management company must furnish a form answering questions. Certain thresholds must be met for Fannie to guarantee the loan and to protect their interests and those of the borrower.
For an investor loan, Fannie prefers owner occupancy rates at the condo association to be greater than 50%. In this case, 56% of the units were rented out by investors, so the owner occupancy rate was only 44%.
To get around this it's common for loan brokers to submit a letter for an exception, which is often granted. 6% is not a big deal, even to Fannie.
Upon further analysis, Fannie chose to reject the request for an exception. The reason? The HOA fee delinquency rate was 15%, meaning 15% of residents were not paying their dues. That alone was a huge red flag!
This was all happening without my knowledge. Had I seen that 15% delinquency rate, I wouldn't have made the offer. But that's not how the process works. They conveniently never gave me that information.
Luckily and surprisingly, Fannie Mae had my back. Fannie rejected the request for the exception and suddenly I was without a loan.
My no-nonsense loan broker called me to break the news. He said there were other loan products out there, but none with terms as good. Under these circumstances, the rate would have been 100 basis points higher and on a 5/1 ARM. A higher rate threw off my profitability.
Too much risk at the time. But in hindsight, would have been worth the risk (because of the excellent location and Amazon announcement a few years later).
Not to mention, I wanted nothing to do with that delinquency rate. I also came to find out the association had changed management companies just three months prior to all of this, and they were already unhappy with the new company! AND it turns out, the seller was on the association's Board of Directors. Another red flag. He saw this mess first hand and wanted out of there.
While a salesperson by trade, I find my loan broker to be very knowledgeable and trustworthy. I took comfort in his advice which was the same determination I made upon hearing the loan status… walk away from this deal. So that's what I did.
Lessons Learned Buying a Condo as a Rental Property
The $1,000 I lost was for the inspection, appraisal, and title search. Not cool, but it doesn't bother me too much at this point. That money came out of my other condo rental reserves which are very healthy.
I now have a bitter taste in my mouth for condos. Headaches can be avoided by simply buying a duplex, townhouse or single family home instead of a condo. Unfortunately, those other property types are much more expensive in the top locations near me and would require a lot more money down.
Maybe I could have requested more of the condo documents prior to making an offer. Considering how that process went, I probably wouldn't have gotten them.
Leading up to the closing, I consolidated a lot of cash in my checking account to cover the down payment and closing costs. Getting that money together really made me feel like I was going to miss it when I cut the check. I like having a lot of cash on hand for emergency and opportunity purposes.
After closing, I'd have to build up my reserves again and cut back on dividend investing. The cash-on-cash return would have been about 9% at the high end of rent and 6% at the low end after all my expenses. Tough to find returns like that in my area. But had there been a major association headache or rate increase, that return could have dropped quickly.
Conclusion — Buying a Condo as a Rental Property
The unit went back on the market the same day we signed the contract ending our transaction. My agent said the seller didn't care as he thought the unit was worth a lot more than my offer. The unit went pending again a few days later. This time it will likely sell as an owner-occupied unit.
Unfortunately for the buyer, they'll soon learn of the mismanaged association they'll be joining.
For now, I'm putting my rental aspirations on hold and depositing new capital into Fundrise and I will not attempt to buy a condo as a rental property every again.
Other top crowdfunding platforms for accredited investors include:
In the future, I may consider a turnkey single-family home using a turnkey broker such as Roofstock to find solid pre-vetted deals.
The next step up is a townhouse in a less desirable location, or deeper into the suburbs. A decent townhouse would take twice the down payment, but the ones I've inquired about would not collect the required rent to make the numbers work. I'll need to expand my search and be more patient if I'm going to buy a second rental.
For the time being, I'll be doubling down my dividend investing and keeping a healthy opportunity fund for other possible investments that arise or a big market downturn. For now, I'm done with condo rentals.
Have you ever had to walk away from a real estate deal or purchased a condo as a rental property?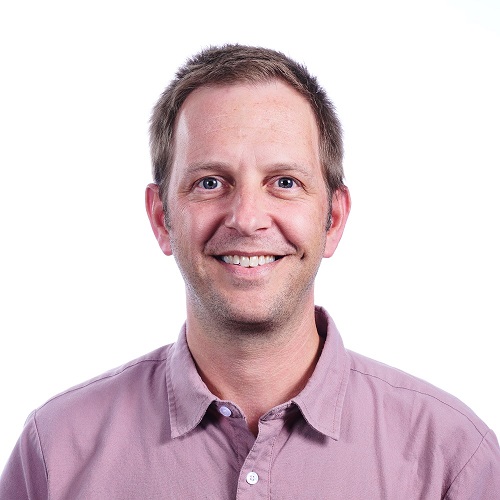 Craig is a former IT professional who left his 20-year career to be a full-time personal finance blogger. He lives in Northern Virginia with his wife and three children. A DIY investor since 1995, he started Retire Before Dad in 2013 as a creative outlet to share his stock and real estate income portfolios. Craig earned a Finance degree from Michigan State University. Read more HERE.
---
Favorite tools and investment services right now:
High Yield Savings — Put idle cash to work. FDIC-insured savings products.
NewRetirement — Spreadsheets are insufficient. Get serious about planning for retirement. (review)
Fundrise — The easiest way to invest in high-quality real estate with as little as $10 (review)
M1 Finance — A top online broker for long-term investors and dividend reinvestment (review)