The Lifelong Burden of Material Objects
This page contains links to our partners. RBD may be compensated when a link is clicked. Read disclosures.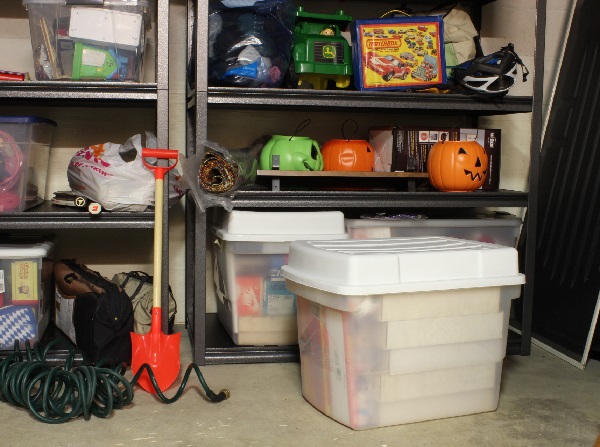 I saw a tweet recently that read like a blunt kick in the butt.
"The Vast Majority of Baseball Cards are Worthless"
The tweet came from a Twitter handle and blog called Unusual Investments. The blog post was inspired by a recent Wall Street Journal article about a 1952 Topps Mickey Mantle baseball card going up for auction.

This tweet was a direct hit on my sensitive parts, targeting an ever-present nuisance taking up space in my basement. Not the 25-year-old autograph, but my two large plastic bins full of baseball cards.
The one bin is so heavy it collapsed the bottom level of my storage rack. So now it sits on the concrete floor, occupying space and crushing my minimalist aspirations.
Nearby is another bin, mostly full of childhood memorabilia like trophies, old film from photography class, bad pottery pieces, a tattered The Smiths poster
and pictures of me and friends wearing baggier clothes.
After at least a half-dozen serious tossing sessions over the years, the contents of these bins is all that remains from my pre-college bedroom. Each time I throw stuff out, these items survive the cut.
The Origin of Title
Writing about money online makes one ponder many topics. But most revolve around the very basics of building wealth.
Earn more. Spend Less. Invest the surplus.
I tend to focus on the earn more and invest the surplus parts of this trio. Spend less was always more obvious to me. Countless blogs focus almost exclusively on spending less. Spending is the piece that is most under your control and can be improved upon every day. It's simple, but not easy.
And it's the most consequential piece of the early retirement equation. The lower your monthly spending, the less you need to save to reach financial independence.
Skimming Pinterest one day, I came across a quote that made me rethink spending altogether. It came from a pin titled 16 Personal Finance Tips I Learned from Mr. Money Mustache. Number two stood out to me.
Every material object must be looked upon as a lifelong burden. – MMM
I traced this quote back to a gem of a post from 2013 called Wealth Advice that Should Be Obvious.
If you're not familiar with Mr. Money Mustache, his website is one of the most widely read personal finance blogs on the internet. MMM retired at age 30 and writes about his lifestyle of reasonable frugality, smart financial choices, and healthy and meaningful living. Read that post above and you'll get the gist.
As a one-time bike-less minivan owner in the suburbs, I'm nowhere near winning the "mustachian" of the year award. But MMM's obvious money advice and engaging writing style still motivate me to be wiser with money and lifestyle choices, and more elegant with my choice of words.
The Triple Play
My baseball card collection feels like a lifelong burden. I've owned it for 30 years. The burden is a triple play:
Financial burden – The liquidation value of these cards could be put to better use elsewhere.
Physical burden – They take up space in my home.
Mental burden – What should I do with these mostly worthless cards, and when can I prioritize the time to go through them? Can I even sell them? How much time will that take? Will my son like baseball, let alone baseball cards?
During the accumulation phase in my pre-teens, the assumption was that I'd keep the cards forever, or at least until I'd pass them on to my kids (and forbid them from disposing of them).
But keeping them forever was based on the assumption they would increase in value. They have not.
Instead, unless I have some hidden rare rookie card in the collection, they are probably worth less today than what was paid for them. And most are worthless because so many millions of cards were printed during that era (1987-1991 ish).
The 1952 Mickey Mantle ended up selling in November for $1.13 million because only a scarce few are left still in good condition (crate loads were dumped in the ocean).
There's no scarcity in my collection.
I probably paid for and received gifts of… I don't know… maybe $1,000-$1,500 worth of cards during the collecting years. Had I invested that money in stocks instead, the investment would be worth quite a bit more than a plastic box full of cardboard in my basement.
Collecting cards wasn't as much about baseball for me. I was obsessed with the value of the cards. Each pack I bought felt like an investment.
Today, the cards are only worth as much as someone on Craig's List is willing to pay for the whole lot unless I put in the time to sort through them all. Even then, the value would likely disappoint.
Rethinking Spending
Mrs. RBD wasn't charmed when I texted her the MMM quote a while back.
Hey honey, think about this quote next time you're in Target. – Me
Admittedly, it wasn't a thoughtful or appropriate text on a five-poopie-diaper day.
About a year ago, we priced out some bedroom furniture from a "nicer" store (i.e. not Ikea or Wayfair). We're both using old and not-so-high-quality dressers that we've been meaning to replace. A five-piece high-quality set that we both liked would set us back about $4,000 delivered. We had the cash to pay for it, but we delayed to look for other options.
We never placed the order, and instead opted to buy only a low-cost headboard on Wayfair for our bed. This purchase helped complete the room and made it easier to forget about the new furniture.
A recent evaluation of our long-term goals led to an agreement that we want to work less and travel more with our family in the coming years. We'll need to align our spending behavior with our goals to achieve them. That means sacrifice at times.
Translation: no new bedroom furniture.
That doesn't mean we can't buy a new console table for plants or a space-saving bookshelf for the office. Those aren't so burdensome.
Nice bedroom furniture is a lifelong burden because it's a lifetime purchase. The $4,000 would disappear instead of compound indefinitely to make us wealthier. And we'd always need a bedroom large enough for our solid-wood occupants.
We want more flexibility someday, maybe to live abroad for extended periods.
Where would we store our wonderful bedroom furniture? I suppose we could sell it at a huge loss. Or pay for a storage facility. Yuck.
Worst of all, the furniture, combined with all the other possessions we'll accumulate if not careful, might be a deterrent for living abroad or extended travel.
Getting on the Same Page
During our recent discussion about long-goals, we reaffirmed that we see eye to eye on the future. However, I repeated this quote to her again and it didn't register.
Money nerds think about financial stuff all the time. Non-money nerds do not. So when I talk about the opportunity cost of purchasing items instead of investing, she rightfully rolls her eyes.
For example, when I mentioned the furniture and how it doesn't align with our long-term goals, she was quick to point out that the furniture would help us be more comfortable on the path to our goals.
In other words, if we have X number of years before reaching our goal, that's a long time to live with shitty dressers. Valid point.
Most people agree with her on that, and I do too in certain circumstances. We're considering adding a deck to our house which would add value, be cool to have, and not need storage if we sold the house and moved to Reims.
The furniture would make us more content where we are. However, where we are now is not where we're aiming to be. The purchase would hurt us financially in the near-term and make it more difficult to reach our desired future state.
My wife gets that money spent is money not saved. But she doesn't think about it all the time like I do.
So it's essential to have an open dialog about money. We've re-instituted a monthly budget meeting to help stay on track. I mostly annoy her about this stuff. But we do usually agree.
Making Time
To be fair, I eliminated most useless possessions from my youth (old papers, tests, clothes etc.) from my parent's house after my 14-month backpacking trip. Living out of a 40-pound backpack
for more than a year straight changed my perspective on possessions.
But we've accumulated enough stuff in the past five years. It started with wedding gifts. Then furniture to fill our bigger home, then baby stuff and now toys. I need to prioritize time to tackle some of the nostalgia, sell what I can around the house, and rid of all the clutter accumulated in the basement.
The baseball cards are square one. I'll keep some complete sets and my favorites that are in a separate box. And maybe try to sell parts of the collection if it's not a time suck. But it's just the beginning. The cards are near old paint cans, unneeded drywall pieces, baby clothes, countless unused toys, scrap wood, spare tiles, and a clunky workbench.
With a full-time job, three kids under age five, and a busy blogging schedule, I struggle to prioritize the time. It's easier to toss something in the basement than to decide on the spot if it's worth keeping or not.
And Christmas with the grandparents is around the corner. We'll need to make some space for new toys. Once I permanently clear some space in the basement, the plan is to make it a dumping ground for toys playroom.
Conclusion
We inherit some nostalgic traits from our parents. Mine taught me to value certain keepsake possessions such as family Christmas ornaments, jewelry, and even some furniture. They had no problem storing my baseball cards for 25 years, then delivering them once we had a big enough basement. That allows me to be the final decider of the cards' destinies.
Don't worry Dad, your grandson will still get some cards and the three of us can all enjoy them as much as you and I did. Just not all of the doubles, triples, quadruples, and quintuples and…
At least 80% need to go.
And during your next visit, Dad, maybe you can watch the kids while I take care of some things in the basement?
What pieces of nostalgia in your house need to go? Has anyone ever just tossed it all?
Photo credit: RBD – actual junk in my basement. Significantly reduced in 2018.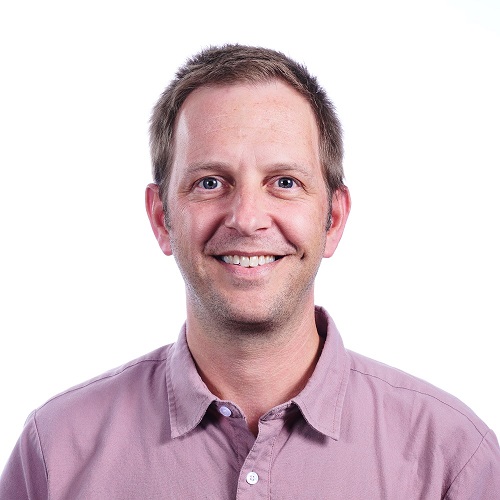 Craig is a former IT professional who left his 20-year career to be a full-time finance writer. A DIY investor since 1995, he started Retire Before Dad in 2013 as a creative outlet to share his investment portfolios. Craig studied Finance at Michigan State University and lives in Northern Virginia with his wife and three children. Read more.
---
Favorite tools and investment services right now:
Sure Dividend — A reliable stock newsletter for DIY retirement investors. (review)
Fundrise — Simple real estate and venture capital investing for as little as $10. (review)
NewRetirement — Spreadsheets are insufficient. Get serious about planning for retirement. (review)
M1 Finance — A top online broker for long-term investors and dividend reinvestment. (review)