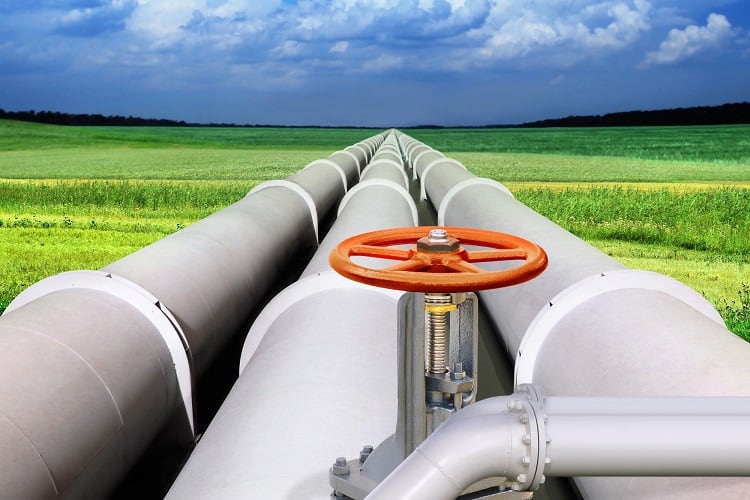 Hey everybody. This week we're fortunate to have a guest post talking about retirement income securities that yield above 5%. This article is from Bob Ciura, a writer at Sure Dividend.
Today's article recommends three retirement income securities of three different flavors. The first two you've probably never heard of. The third, you most definitely have (but can learn quite a bit from the analysis below).
Sure Dividend helps investors invest in the best dividend growth stocks for the long run at fair or better prices. The website offers hundreds of free articles and access to lists and spreadsheets that share tons of insight into all aspects of dividend investing.
They also offer two premium stock picking services for both dividend growth stocks and retirement income securities that yield 4% or more. More on these services and a discount offer at the end of the article.
---
Investors looking for high levels of income typically gravitate toward fixed income securities, such as bonds. But it is also possible to find suitable levels of income from stocks. While the S&P 500 Index on average yields just 2% right now, investors can find much higher yields among various asset classes.
High-yielding asset classes such as Master Limited Partnerships (MLPs) and Real Estate Investment Trusts (REITs) frequently yield 4% or higher. In addition, many common stocks are high-yielders.
The following three securities provide high dividend yields above 5% and were recently recommended in a monthly issue of The Sure Retirement Newsletter. The Sure Retirement Newsletter provides monthly stock recommendations based in large part on their high dividend yields and sustainable payouts.
Note: Retire Before Dad readers get a special discount on The Sure Retirement Newsletter after enjoying a 7-day free trial. *
Before getting into the recommendations, let's take a deeper look at MLPs and REITs.
What are MLPs?
MLP stands for Master Limited Partnership. Publicly traded MLPs can be purchased through most brokerages, just like normal stocks.
MLPs are pass-through entities that are more efficient at passing an organization's cash flows to investors.
MLPs have units instead of shares, and have special tax consequences, making them both tax-efficient and liquid. Investors in MLPs need to file a form K-1 with their tax return at the end of the year. These are provided by the MLP at tax time.
The vast majority of publicly traded MLPs are oil and gas pipelines and distribute virtually all of its cash flows to investors. MLPs tend to have much higher yields than common stocks which make them popular for producing retirement income.
In practice, investing in MLPs is simple, but they can cause more paperwork and complications at tax time.
What are REITs?
REIT stands for Real Estate Investment Trust. Publicly traded REITs can be purchased just like stocks (and MLPs). Some REITs are non-traded, meaning you cannot buy them on a stock exchange.
REITs are pass-through entities required by law to pay out at least 90% of their income to investors.
Like MLPs, REITs have units instead of shares and tend to have much higher yields than common stocks because they must pass most of their income to unit-holders.
REITs are tax-advantaged securities that are more efficient at distributing cash to investors relative to common stocks.
However, dividend income from REITs are still reported on the standard Form 1099-DIV you receive from your brokerage during tax time.
3 Top Retirement Income Securities Yielding Above 5%
High-Yield MLP: Energy Transfer LP (Symbol: ET)
Energy Transfer (ET) is an MLP, most recently recommended in the February issue of the Sure Retirement Newsletter. The company, in its current form, is the result of the merger of Energy Transfer Equity LP (previously ETE) and Energy Transfer Partners LP (previously ETP).
Energy Transfer is an oil and gas transportation giant, with a gathering capacity of 12.8 million Btu per day of gas, transportation capacity of 22 million Btu/day of natural gas, and 4.3 million barrels per day of oil.
On February 20th, Energy Transfer reported full-year financial results. For 2018, net income per unit for the year came in at $1.15 against $0.83 in the prior year. Distributable cash flow for the year totaled $5.4 billion compared to $4.1 billion. On a per-unit basis, distributable cash flow of $2.06 in 2018 increased 26% from $1.63 per unit in 2017.
With its strong cash flow, Energy Transfer distributes a high payout to investors. The company has a current annual dividend distribution of $1.22 per unit, which represents a yield of nearly 8%. Very high yields are fairly commonplace among MLPs. The stock closed at $14.86 yesterday.
Importantly, Energy Transfer's high dividend payout appears sustainable, thanks to a high level of distribution coverage. For the fourth quarter and full year, the distribution coverage ratio equaled 1.9x and 1.74x respectively, versus 1.66x and 1.54x in 2017.
Continued growth is possible due to the company's large project lineup. One of its larger projects under development is the seventh natural gas liquids (NGL) fractionation facility at Mont Belvieu, Texas, with 150,000 barrels per day of capacity.
Fractionator VII is scheduled to be operational in the first quarter of 2020 and is fully subscribed by multiple long-term contracts. In addition, Energy Transfer ended 2018 with a leverage ratio of 3.4x. The company has been actively paying down debt, which will further help secure the distribution to investors.
High-Yield REIT: W.P. Carey (Symbol: WPC)
W.P. Carey (WPC) is a Real Estate Investment Trust that was recommended in the November 2018 issue of The Sure Retirement Newsletter. W.P. Carey invests primarily in single-tenant industrial, warehouse, office, and real estate properties under the triple-net structure.
Its portfolio consists of over 1,100 properties located in North America and Europe. The company primarily utilizes long-term leases with built-in rent escalators. W.P. Carey has an average lease term of over 10 years, and it has over 300 tenants.
W.P. Carey's business model is to lease properties to tenants and collect cash flow, which it then uses to acquire new properties. Last year, W.P. Carey generated adjusted funds-from-operation (FFO), of $635 million. On a per-share basis, FFO-per-share of $5.38 increased 2% from the previous year.
W.P. Carey's primary growth catalyst is acquisitions, which provide the main engine for FFO growth. The company invested $940 million in acquisitions and redevelopments in 2018. Separately, on October 31st the company completed its $5.9 billion merger with one of its managed funds, Corporate Property Associates 17 – Global Incorporated ("CPA:17").
The benefits of the acquisition include a simplified business structure, increased size and scale, and an improved balance sheet.
W.P. Carey has strong safety metrics for a REIT. Even though the REIT business model relies heavily on raising capital to fund acquisitions, W.P. Carey has a credit rating of BBB from Standard & Poor's. This investment-grade rating helps minimize the cost of capital.
Also, its high occupancy rate and built-in rent escalators provide consistent cash flow, which has fueled steady distribution growth. W.P. Carey increased its dividend payout in December, bringing the total annual payout to $4.12 per share.
Yesterday, the stock closed at $73.51. This represents a dividend yield of 5.6%.
High-Yield Stock: AT&T (Symbol: T)
AT&T is a repeat recommendation in The Sure Retirement Newsletter and The Sure Dividend Newsletter. The reason for this is AT&T's high dividend yield and its long history of dividend increases.
AT&T not only has a 6.53% dividend yield, but it has also increased its dividend each year for over 30 years in a row. AT&T is a Dividend Aristocrat, an exclusive group of stocks in the S&P 500 Index with 25+ consecutive years of dividend increases.
AT&T is one of the largest telecommunications companies in the United States. It provides internet, television, wireless, and digital entertainment services in both the United States and worldwide.
In late January, AT&T reported (1/30/19) fourth-quarter and full-year 2018 results. For the fourth quarter, the company generated $48.0 billion in revenue, up 15% from the year-ago period, primarily driven by the acquisition of content giant Time Warner.
For the year, AT&T reported revenue of $170.8 billion, up 6% as compared to 2017. Adjusted earnings-per-share came in at $3.52 versus $3.05 in 2017, again driven by the acquisition, along with lower tax rates associated with tax reform. Adjusted EPS increased 15% for the year.
AT&T's 2019 guidance expects free cash flow to be in the $26 billion range, with low single-digit adjusted EPS growth.
The company has a positive growth outlook up ahead, thanks in large part to the $81 billion acquisition of Time Warner, owner of multiple media brands including TNT, TBS, CNN, and HBO. Time Warner also has a movie studio, and sports rights across the NFL, NBA, MLB, and NCAA.
AT&T has strong dividend coverage. AT&T is on pace for a dividend payout ratio of just 57% for fiscal 2019. AT&T took on a sizable amount of debt to finance its huge acquisitions of DirecTV and Time Warner.
In response, the company has made deleveraging a priority for 2019 and beyond. The company reported a more-than-adequate interest coverage ratio of 3.3x in fiscal 2018, with end-of-year net debt to adjusted EBITDA in the 2.5x range.
Yesterday, AT&T's stock closed at $31.06
---
Thanks to Bob Ciura and Ben Reynolds of Sure Dividend for sharing you're knowledge about retirement income securities with RBD readers.
The Sure Retirement Newsletter
This service provides actionable buy and sell decisions and new Top 10 lists of 4%+ yielding securities each month so you stay up to date with high-income investing in quality securities.
Those interested can get a 7-day free trial of the newsletter. If you don't like it, simply cancel before the 7-day window is complete. Click the button below to get started.
The Sure Dividend Newsletter
This service systematically identifies the best high-quality dividend growth stocks to invest in every month – so you can quickly and easily start or add to your high-quality dividend growth portfolio.
The yields in this newsletter are typically lower than 4% on average but demonstrate higher long-term growth
Simply put, The Sure Dividend Newsletter has everything you need to confidently build a stock portfolio that pays you consistent and growing income.
RBD has been a paid subscriber of The Sure Dividend Newsletter for two years. I use it to supplement my own stock research by narrowing the universe of stocks I pay attention to.
You won't be charged until after the 7-day trial is complete. Cancel any time. Click the button below to get started.
Note: The retirement income securities recommendations provided by Sure Dividend do not reflect the opinions of RBD. Please perform your own research before investing your money into these or any other investments. Do not invest money into stocks that you cannot afford to lose. Invest at your own risk. You may lose some or all of your capital invested.
* Also note: RBD partners with brands and services that you may find useful in your own investing endeavors. As always, I only partner with brands and services I use or have fully vetted and endorse. I'm a paid subscriber of, and, separately, an affiliate partner with The Sure Dividend Newsletters. If you become a paid subscriber through one of the links or buttons in this article, RBD will be compensated for the referral. Thank you for supporting this website.
Disclosure: The author is long ET, WPC, and T.
Disclosure: RBD is long T
Photo via DepositPhotos used under license.
Favorite tools and investment services right now:
Credible* - Now is an excellent time to refinance your mortgage and save. Credible makes it painless.
Personal Capital - A free tool to track your net worth and analyze investments.
M1 Finance - A top online broker for long-term investors and dividend reinvestment (review)
Fundrise - The easiest way to invest in high-quality real estate with as little as $10 (review)
*Advertising Disclosure: RBD partners with Credible which offers rate comparisons on many loan products, including mortgage refinances and student loans. This content is not provided by Credible or any of the Providers on the Credible website. Any opinions, analyses, reviews or recommendations expressed here are those of the author's alone, and have not been reviewed, approved or otherwise endorsed by Credible. RBD is compensated for customer leads. Credible Operations, Inc., NMLS Number 1681276, not available in all states. 320 Blackwell Street, Suite 200 Durham, NC 27701.