Two Early Retirement Concerns that Should Scare You
This page contains links to our partners. RBD may be compensated when a link is clicked. Read disclosures.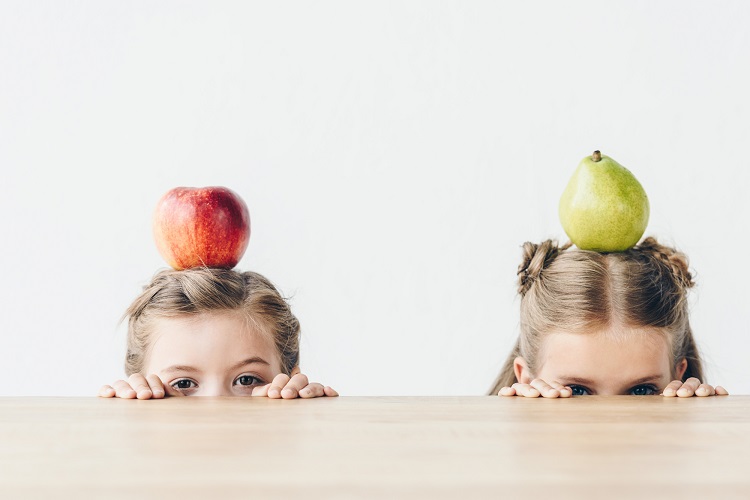 The concept of early retirement has gained in popularity and legitimacy over the past decade fueled by knowledge sharing over the internet and healthy market returns. Though I'm 12 years away from my retirement goal and have plenty of time to prepare, I still harbor early retirement concerns for the future retired me.
Most people considering early retirement share my primary concern. The other concern is more specific to our family because of a commitment we've made to our kids.
However, I probably worry less about being able to afford retirement than most people. I've thought about retirement planning every day since my first paycheck after traveling and being broke living with my parents.
For the most part, I feel like I have our retirement plan under control. Our retirement accounts are on track and growing. I can estimate how much money I'll need to cover spending.
But two significant costs stand out as potential deal-breakers.
They are healthcare costs and college costs for our kids.
The historical cost trajectory of both of these is steep, threatening to be much higher in the future. Estimating future costs is imprecise.
I'm also concerned about the timing of my retirement. My retirement date is ten years before Medicare eligibility. It's also the same year my oldest of three children will start his freshman year.
Early Retirement Concern #1: Healthcare Costs
My former employer switched healthcare plans and providers several times over the 14 years I worked there. As a single person, it didn't matter.
Once I had a family that relied on me for healthcare, it became a major annoyance.
Unfortunately, working for a small company of only 30 people, nobody else was in a similar situation supporting a family. The plan options weren't great, and there was no sympathetic ear to listen to my concerns.
We were too small to make health plan improvements without a dramatic cost increase for the company.
I was grateful to have decent health insurance. But the annual out-of-pocket costs were high, and several billing issues took months to resolve for various unexplained reasons.
COBRA
When I lost my previous job in October 2017, our family utilized COBRA to cover our health insurance needs. The law requires that employers allow former employees to keep their health insurance at the same cost for 18 months after leaving the company.
The law was passed to avoid gaps in health insurance coverage.
We were able to keep our insurance plan for the entirety of my four-month unemployment period. The monthly premium for our family of five was $1,752.54.
Using COBRA was stressful. I barely trusted that we had insurance during that period. Every month, we blindly mailed a check to a P.O. box. There was no confirmation other than calling to see if our plan was still valid.
COBRA did cover us when we needed it. But the law could use an update to make it easier for people to navigate employment transitions.
Healthcare uncertainty is a terrible feeling.
Better Healthcare Security Today
Now that I work for a more reputable company, our insurance plan is a higher-tier PPO and subsidized quite a bit more. The total cost is around $2,200 per month, but I only pay about $420.
This insurance plan feels very secure. Not only because it's a better plan and cheaper for me, but thousands of other employees and their families rely on it and have high expectations.
If the company tries to reduce benefits or increase the cost to employees, there will be hell to pay. And it won't be me calling HR to complain. Someone else will.
Large companies can negotiate better terms than a small business.
However, if I want to leave my career early after reaching financial independence, insurance through COBRA would cost me $26,400 per year. That takes a big chunk out of my early retirement cash flow. And it's still COBRA and only lasts 18 months.
Lower-tier PPOs and high-deductible plans with HSAs are indeed options. But I want premium health care for my family.
Retiring earlier may mean settling for less.
There is one intriguing healthcare benefit provided by my company. If I work there until age 55 and retire, I'm eligible to keep the company healthcare plan. I'd pay the full price for the insurance coverage, but I could keep it until Medicare kicks in at age 65.
If I work until age 58 and retire, the company will subsidize 50% of the insurance costs until age 65. That may be tempting when I turn 55 if it's still a benefit.
Working just three more years would get me a $13,200 (in today's dollars) annual benefit for the next seven years.
When I'm 55, my youngest child will only be 15. So I'll need to pay for a family plan for at least the next seven years.
I fear that retirement will seem impractical due to this family necessity.
Early Retirement Concern #2: College Costs
My wife and I have committed to paying for the undergraduate college educations of our three kids. We're (hopefully) saving enough to cover in-state tuition and will discourage private or out-of-state school.
With the expensive price tag of a traditional college education, parents must consider the return on investment (ROI) and explain it to their kids.
Think of college like any other investment. Invest your money, receive a return on the investment.
Only with college, the cost varies from school-to-school, yet returns are relatively consistent based on degree earned and the city where you take a job.
This idea of ROI for college will be the continuous lecture that annoys my kids in their teenage years.
The Truth About my Future
I'm reading a book by Ric Edelman called The Truth About Your Future: The Money Guide You Need Now, Later, And Much Later.
Edelman runs one of the top financial planning firms in the country. He's also a best-selling author, radio host, and the most prominent personal finance personality you haven't heard of yet.
Much of the book focuses on what he calls exponential technologies. These are the technologies that will drive our economy over the coming decades.
I picked up the book because I was expecting a prediction that virtual reality and online learning would eventually lower the cost of college.
But that's not what he predicts. Instead, he says we need to save MORE money for college because our kids will become lifelong learners.
Lifelong learners will go to college, start a career, take a sabbatical, change jobs, go back to school, then spend a year backpacking, start a second or third career, etc. This cycle could repeat five or six times in a lifetime, in part, to keep up with changing skill sets needed for technological changes. And life expectancies will increase thanks to medical breakthroughs.
All this means our kids will need more money for education.
Edelman recommends 529 accounts as the best vehicle to save for college.
His views may not be 100% agreeable or inevitable. But I've seen zero evidence anywhere telling me to save less for college.
Save More for College
We save $300 per month per kid in college 529 investing accounts. Sometimes this feels like a shitload.
But then I run the numbers alongside historical tuition inflation rates, and it's scary. Considering this idea of lifelong learning, it may be even worse in the coming decades.
$900 per month today ($10,8000 per year) may not be enough! I'm considering increasing that amount.
Ideally, the income I can generate as a retiree from my investment income portfolio will be enough to cover my living expenses plus any tuition shortfall. But it's a very steep climb to get to that point. More likely, I'll be withdrawing from retirement accounts to cover my spending needs.
The plan is not to use tax-deferred retirement savings to pay for college. That's a major retirement no-no.
Fortunately, I opened 529 accounts they day each child received their Social Security cards. We've made progress saving for college so far, but I still fear it won't be enough.
Bad Timing
My son will start college the same year I plan to retire. That means I need to save the entire cost of his education before I retire. Plus his two younger sisters!
That's the goal.
There are other options. I could fail at saving enough money and retire anyway. In that case, each child could take on some student loan debt, work through college, earn scholarships, or go the community college route like many self-sufficient college students already do.
But that's not the deal I made with my Dad. When he told me in ninth grade that he would pay for my college education, he asked me to give the same opportunity to my kids.
My Dad paid his way through college by working in a steel mill during the summer breaks. College was much cheaper back then.
The other more obvious solution to a tuition shortfall is that I work longer or part-time (an option at my company). If everything happens on schedule, my youngest will finish college in 2038. I'll be 63-years-old. I certainly don't plan to work that long. But that is about the average age of retirement in the U.S.
As much as I'm planning to retire at age 55, I'm afraid the logical move will be to keep working when I get there. Continuing to work will make even more sense if I continue to like my job!
But I set the goal to retire at age 55 back in 2002. It's hard to imagine I'd give up on that in 2030.
Conclusion
The convergence of retirement, healthcare costs, and the beginning of our family's college years in 2030 scare the hell out of me. Perhaps I overthink this stuff and should chill out until 2025.
Or maybe losing my job has put a healthy fear in the back of my mind. Every day I look for more opportunities to earn more, spend less, and invest the surplus.
That said, I feel very fortunate to be where we are today. Most Americans are entirely unprepared for retirement.
We have several plump retirement accounts riding the wave of the 10-year bull market run. Plus our rental property.
I'm maxing out my 403(b) and now receiving a 10% match from my employer (crazy good).
This tax season, it looks like we have enough to max out Mrs. RBD's spousal IRA (to lower our taxable income) and we can max out my Roth IRA. These optimized retirement saving maneuvers are helping me to feel more optimistic.
In less than seven years I'll turn 50. That will put me within five years of my final goal. By that point, I should have better data to determine how practical retiring at age 55 will be.
Photo via DepositPhotos used under license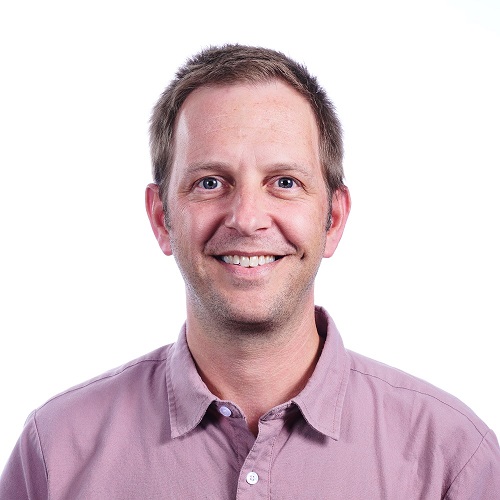 Craig is a former IT professional who left his 20-year career to be a full-time finance writer. A DIY investor since 1995, he started Retire Before Dad in 2013 as a creative outlet to share his investment portfolios. Craig studied Finance at Michigan State University and lives in Northern Virginia with his wife and three children. Read more.
---
Favorite tools and investment services right now:
Sure Dividend — A reliable stock newsletter for DIY retirement investors. (review)
Fundrise — Simple real estate and venture capital investing for as little as $10. (review)
NewRetirement — Spreadsheets are insufficient. Get serious about planning for retirement. (review)
M1 Finance — A top online broker for long-term investors and dividend reinvestment. (review)