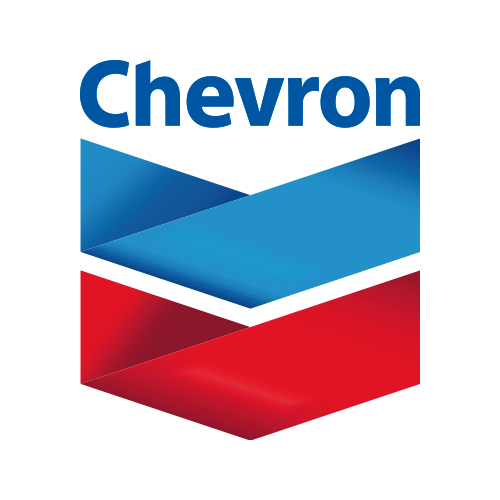 Please read my latest update, 20 Years In The Chevron DRIP.
I have been dividend investing as a core investment strategy since May of 1995. That year on my birthday, my uncle gifted me one single share of Chevron stock, symbol CHV at the time, now CVX. He was an employee for the company and he mailed me a physical stock certificate which I still have today.
An account was opened in my name where I could buy more shares and the dividends could be reinvested. That share was worth about $48 when I received it. Today that share (having split once) is worth $237 and has paid me $65 dollars worth of dividends over the years. Through dividend reinvestment and my own small contributions, my position in Chevron has grown to 77 shares worth more than $9000. My uncle gave me one heck of a birthday gift that year!
A What?
More than the gift of a share, my uncle gave me a vehicle to apply what I learned in school and books about compounding interest and dividend investing. Back in the days before the internet, most investing was done through a broker…… a person broker not a web site broker.
Account minimums were needed for a person broker to be interested in helping you, and fees were much higher. It was difficult to open an account and start investing with little amounts of money. With my new Chevron account however, I could invest small dollar amounts, be charged minimal fees, and watch my share balance grow. And grown it certainly has, while my cost basis remains below $70 per share.
How to Get Started Dividend Investing
Dividend investing has been a big part of my savings portfolio since my 20th birthday. A number of my holdings were added by buying shares directly from the company through their plan administrator, instead of buying through my online brokerage account. Today, I still hold some DRIPs in a Computershare account, but prefer to dollar cost average invent with M1 Finance because of it's no-fee structure.
I also have a TD Ameritrade account where I buy dividend paying stocks that are more difficult to purchase as DRIPs. Dividend investing and reinvestment is possible through TD Ameritrade, but you must be receiving enough dividends to buy whole shares.
Computershare, Wells Fargo Shareowner Services, Amstock and others, cater to dividend reinvestment and can be great vehicles for investing over a long period of time. They are not good if you are trying to time the market. But for dollar cost averaging and slow share accumulation, its hard to find a better way to buy as long as the fees are minimal.
The main downside is that you cannot always initiate a position through them. You need to first acquire one share elsewhere and transfer the share into your own name, then send the certificate to them. But some holdings allow direct investment, and many with no fees. Some of my other DRIP holdings include, KO, VZ, BAC, EMR, and WTR. All of these are available though Computershare.
What About Dividend Investing With Chevron Today?
I admit I am a bit biased about Chevron's stock. Every dollar I have ever spent buying Chevron stock has been a great investment, and I regret not buying more along the way. Take a look at this chart:
Even through the years of very cheap gas in the late 1990's, Chevron continued to invest in production and build a strong business. While technologies will change and renewables are becoming more present, the extraction of oil from the earth will continue to be a prosperous venture.
When the economics for renewables change, Chevron and the other major energy companies will be poised to buyout the best positioned smaller players in solar, wind, biofuels…… take your pick, the big oils have the money to buy them. They will remain the biggest energy companies in the world no matter what form of energy is economically viable.
This week Chevron has dipped to what I think is a good entry point and I may start dripping into it again, especially if our government manufactures another crisis. I have now owned Chevron for the past 20 years as a core holding. 20 years from now when I retire, Chevron will surely be there with me.
What was your first experience dividend investing?
Note: This article contains affiliate links. If clicked upon and information is submitted, the author may be compensated.
Favorite tools and investment services right now:
Credible* - Refinancing makes sense if you can lower your mortgage payment amount by a significnt amount. Credible makes it painless.
Personal Capital - A free tool to track your net worth and analyze investments.
M1 Finance - A top online broker for long-term investors and dividend reinvestment (review)
Fundrise - The easiest way to invest in high-quality real estate with as little as $10 (review)
*Advertising Disclosure: RBD partners with Credible which offers rate comparisons on many loan products, including mortgage refinances and student loans. This content is not provided by Credible or any of the Providers on the Credible website. Any opinions, analyses, reviews or recommendations expressed here are those of the author's alone, and have not been reviewed, approved or otherwise endorsed by Credible. RBD is compensated for customer leads. Credible Operations, Inc., NMLS Number 1681276, not available in all states. 320 Blackwell Street, Suite 200 Durham, NC 27701.