Patience Pays – 16 Years of Buying and Holding Coca-Cola
This page contains links to our partners. RBD may be compensated when a link is clicked. Read disclosures.
As of late 2017, I still hold all of my Coca-Cola shares in the Coca-Cola DRIP. However, I'm no longer reinvesting the dividends. In addition, I do not start any new DRIPs these days. I prefer a more modern online broker called M1 Finance that gives you the power of dollar cost averaging and fractional shares at a lower cost than DRIPs.

For a more recently tally of my Coca-Cola DRIP investment, check out the post How My 20-Year Investment in Coca-Cola has Fared.
---
Thanks to all who read and shared my recent post CVX and How I Got Started Dividend Investing. The response and feedback was tremendous. Because of the response, I have decided to write about another successful investment, buying and holding Coca-Cola (KO).
Anyone reading this blog has probably read quite a few articles already about KO, and may even own some shares themselves. But since a lot of my readers are relatively new to investing, I thought I would share my long-term and successful KO buy and hold strategy to help remind you why dividend growth investors invest the way we do.

Summary of DRIP Investment (keep reading below)
| | |
| --- | --- |
| Date Started | 12/31/1996 |
| Cash In | $4,716.12 |
| Purchase fees | $67.68 |
| Dividends Received | $1288.41 |
| Dividend Fees | $40.33 |
| Total Shares Purchased | 221.035 |
| Cost Per Share | $21.34 |
| Price as of Close 10/28/13 | $39.61 |
| Value as of Close 10/28/13 | $8755.20 |
| Gain | $4039.08 |
| Percentage Gain 10/28/13 | 85.64% |
| Current Annual Dividend | $1.12/share |
| Current Dividend Yield | 2.90% |
| Yield On Cash In | 5.25% |
Over the course of 16 years, 85.64% does not sound like that great of a return. When I bought my first share, the price of the stock was $28 adjusted for the split. So the price is only up 41% since then. The reinvested dividends and dollar cost averaging make up the rest of my gain.
The stock was overvalued for a long period of time when I was purchasing the shares, and even peaked at $88.94 on July 15th 1998, which is $44.47 in today's terms adjusted for the split. Yes, you read that correctly, KO traded higher on July 15th 1998 than it did today. It was a sign of the times back then I guess. Major fluctuations over time like this are why I frequently choose to dollar cost average into stocks. It can be very difficult to determine a good entry price so I buy at regular intervals for certain holdings.
In the Beginning
During my college Christmas break of 1996, I decided I wanted to buy some stock in Coca-Cola. Everyone knows the story, the most recognized brand in the world, a top holding of Warren Buffet, addictive product, great company with loyal customers and steady earnings growth.
The business of Coca-cola is a no-brainer. I had just recently started to understand the fundamentals of investing, having taken some college finance courses now that I was into my junior year. Buffet was the most famous investor I knew other than Peter Lynch at the time. Those guys really knew what they were doing, and I was addicted to Sprite in my childhood, so I thought this was the stock for me.
The challenge back then as I mentioned in the CVX post, was that the online brokerages had not really developed, were not nearly as popular as they are today, or required a large minimum deposit. So I did what I needed to do to get a share of KO stock. I opened up the yellow pages, found some stock brokers, and called a bunch in hopes that one of them could help me. Indeed, a young broker was willing to help me without the requirement of opening an account.
So I wrote him a check, and he bought me one share of KO, put the share in my name and mailed me the physical certificate. The share cost me $56 and the broker's fee was just $10. The share was issued on December 31st, 1996 and I still have the certificate to this day.
Putting the share in my name gave my shareholder information to Coca-Cola, and they enrolled me in their direct stock purchase and DRIP managed by their stock transfer agent, a company called Harris Bank. Harris Bank's stock transfer services were acquired in 2004 by Computershare who administers the program today.
Instead of using ACH transfers to make purchases as I do today, I would send checks to Harris, purchasing shares in $30, $50, or $100 amounts. Slowly I started building my holdings by fractions of shares. When I received a quarterly dividend, it was less than $1 for two years.
Once I had acquired a few shares, I used the Harris Bank gift program to give my Dad one share for Christmas along with a can of Coke. My Dad had also received a share of CVX from my Uncle a year or two earlier, so he and I talked about investing like other things we did together like collecting baseball cards when I was a kid, golfing, or fishing.
By very slowly adding funds and reinvesting dividends, it took me two years to reach a level of ten shares of KO worth just $620. The slow pace of progress did not bother me because I knew I was in for the long haul.
During the period of 2000-2003, I did not deposit any money into my KO DRIP account because I was overseas traveling with no income. I resumed my purchases in September of 2003 once I finally had a steady stream of income after the traveling.
Between 2003 and 2010, I made fairly steady purchases in $50-$100 amounts and continued to reinvest all of my dividends. Many of those purchases were priced in the low forties (before the most recent split), which at the time I thought was a great price.
Fees and the Future of Buying and Holding Coca-Cola
The fees for DRIP programs vary for every company, and companies change their policies over time. I have kept track of all fees, and they do change over time. Fees also differ if you use an automated ACH deposit, wire funds, or write a check.
So you need to read the plan materials carefully before investing in DRIPs. The fees do affect my decision of whether or not to invest at times. KO for example has a $2 fee now for automated ongoing ACH purchases. This discourages buying in small amounts, under $100. So $100 is usually the minimum amount I used to purchase shares at a time now, or I may choose to purchase shares in another company with smaller fees.
Some plans charge no fees at all and the company pays them. You can find fee details and no-fee plans for various companies on the Computershare, Wells Fargo Shareowner Services, AMStock, and Broadridge websites.
While the 85.86% total return over the past 16 years is not fantastic, I have positioned myself for excellent upside potential in the years approaching my retirement. Any dividend I now receive is a 5.25% yield on cash purchases I've made (excluding dividend reinvestment). Reinvested dividends add to the number of shares I own. Also KO has consistently paid and increased their dividends for fifty years and is a member of the elite Dividend Aristocrats.
KO has increased its dividend on average 9.8% annually for the last ten years. If this pace keeps up, in seventeen years when I retire at age 55, the estimated annual dividend payment would be around $6.00 per share. If I do not buy any more shares or reinvest any dividends between now and then, and I simply hold onto my 221 shares, that dividend will pay me $1326 in annual dividends. Today my shares pay me $247 annually.
If instead I do reinvest the dividends for the next seventeen years, and buy more shares; well that calculation has a lot of variables and is more difficult to predict. But rest assured it is significantly higher than $1326. I have run this model in the past, but I may save that for another post.
Conclusion
So if you are a long-term shareholder of KO, or are thinking about becoming one today, keep a few things in mind:
The share price will fluctuate, sometimes surprisingly so
If you are buying in big lots, remember that entry price does matter
Dollar cost averaging is a safer bet than big lot purchases over a long period of time
Reinvest your dividends
Diversify into other investments
Be patient
Drink you favorite Coke beverage to support the company (I have since switched to Diet Coke over Sprite)
Have you held any shares longer than 16 years?
Disclosure: Long KO, CVX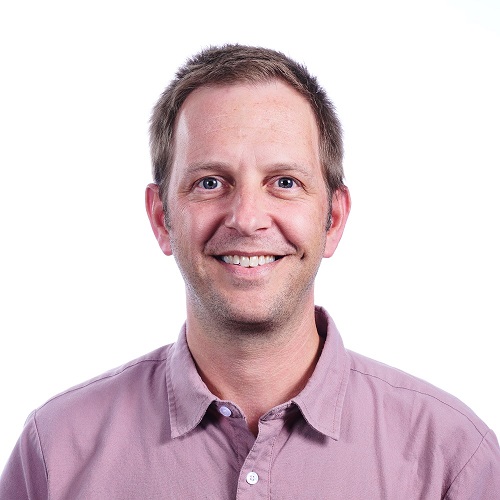 Craig is a former IT professional who left his 20-year career to be a full-time finance writer. A DIY investor since 1995, he started Retire Before Dad in 2013 as a creative outlet to share his investment portfolios. Craig studied Finance at Michigan State University and lives in Northern Virginia with his wife and three children. Read more.
---
Favorite tools and investment services right now:
Sure Dividend — A reliable stock newsletter for DIY retirement investors. (review)
Fundrise — Simple real estate and venture capital investing for as little as $10. (review)
NewRetirement — Spreadsheets are insufficient. Get serious about planning for retirement. (review)
M1 Finance — A top online broker for long-term investors and dividend reinvestment. (review)