3 Ways To Diversify Away From Stocks
This page contains links to our partners. RBD may be compensated when a link is clicked. Read disclosures.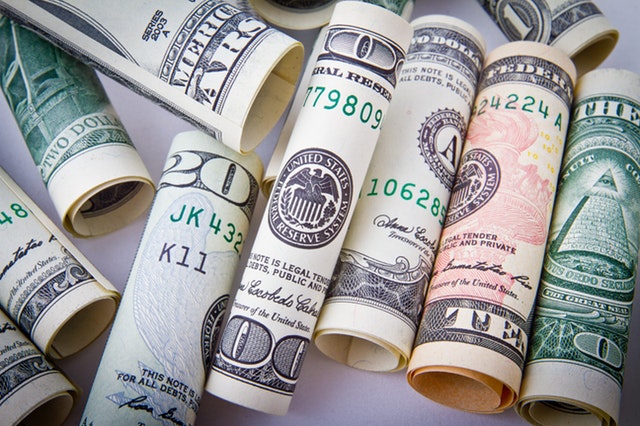 Utilize these technology platforms and strategies to diversify away from stocks.
[hr] The stock market has been volatile over the past few days. Just because the stock market is falling, doesn't mean all your investments need to plummet too.
If you feel a large a percentage of your assets are too exposed to stocks, you're not alone.
Building wealth through stocks is great as long as the market is going up. When things go sour, you have to maintain the fortitude to stay invested while your net worth plummets.
The good news is, since the devastating market tumble a decade ago, new laws and technology have combined to make high-quality real estate and other asset classes more accessible.
All investors can now invest in solid assets that earn stable yields in the ballpark of long-term stock returns. These assets aren't new, but broad access to them through technology is.
Below is a list of seven ways to diversify away from stocks utilizing modern investing platforms. These platforms are backed by serious venture capital money, and operating well beyond startup stage. Hundreds of thousands of investors are now earning solid returns that aren't tied to the stock market.
You can too.
These platforms all have low minimum investments and allow you to perform your own due diligence. A few of these are for accredited investors only, meaning a net worth of $1 million + or income over $200,000. But there are options below for non-accredited as well.
1. Fundrise
Perhaps the easiest real estate crowdfunding site to get started on is Fundrise. Fundrise has securitized its real estate investments into funds or eREITs as they call them. These are similar to regular REITs you might buy on the stock exchange.
The main differences are the fees are much lower and the yields are much higher. They also don't trade on an exchange. You can buy at any time, and sell quarterly if needed.
But these are meant to be longer-term investments that last three to five years.
Fundrise returns consistent yields in the 8%-11% range. You can have these deposited into your bank account or reinvest. The company has made investing automatic by creating a diversified portfolio of real estate deals around the country.
You can get these high yields and diversification for a minimum of $500 with the Fundrise Starter Portfolio. UPDATE: The minimums have been lowered to $500. Fundrise is available to all U.S. investors, including non-accredited. Click the button below to see the impressive yields:
Read my comprehensive Fundrise review here.
2. Pay off Debt
Paying off debts to diversify away from stocks? How is that so?
Well, when you borrow money you pay interest. When you pay off debt, you get a guaranteed rate of return… the interest rate.
For example, if your variable HELOC rate is currently 5%, every dollar you put toward the HELOC is a 5% return on your money. Basically. Of course, you may receive some tax benefit from your mortgage debt or HELOC, so the return might be lower.
But consider credit card debt, margin debt at your brokerage, high-interest mortgages or HELOCs, to be an opportunity to deleverage and earn a return. The less debt you have, the less vulnerable you are to economic volatility.
I'm not saying to go pay off your mortgage if your rate is low. That's another discussion. But I am suggesting you look at any debts you have as potential investments or opportunities to save.
Paying off debt is completely uncorrelated to stock market returns. If you have debts in the 7% plus range, paying it off or refinancing is a no-brainer.
Refinancing debt can save you a bundle. Especially the mortgage. If you can save a percentage or two on your interest rate, you can easily lower your payment by a few hundred dollars. The potential return on investment refinancing a loan is massive.
For mortgage and car debt, you can compare multiple lenders and loans at Credible*. Check prequalified rates without affecting your credit score. Get prequalified rates in three minutes.
I used them to explore mortgage rates for my last refinance.
You'll put yourself in a better position for investing in the future, and for weather the next market storm.
3. YieldStreet
YieldStreet is utilizing the same technologies and law to open new investment opportunities for investors. In addition to real estate, YieldStreet offers alternative investments such as low-risk legal settlement and litigation, athlete financing, and ride sharing fleets.
These guys are really pushing the limits of what is possible. YieldStreet boasts 8%-15% returns, and to-date have had no defaults on any of their deals.
Once reserved only for hedge funds and institutions, but YieldStreet is bringing it to the masses.
Read my YieldStreet review to learn more.
This is only four ways to diversify away from stocks. If you have any other ideas and want to chime in, please comment below.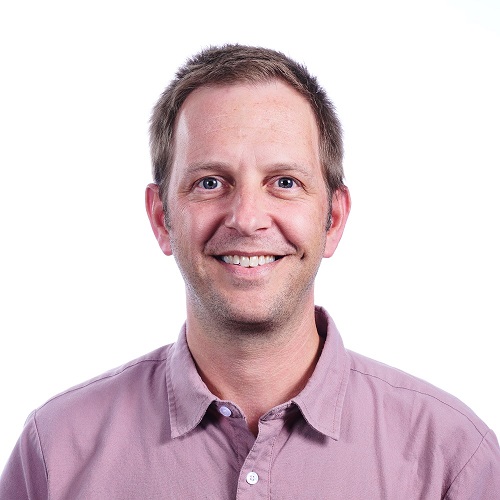 Craig is a former IT professional who left his 20-year career to be a full-time finance writer. A DIY investor since 1995, he started Retire Before Dad in 2013 as a creative outlet to share his investment portfolios. Craig studied Finance at Michigan State University and lives in Northern Virginia with his wife and three children. Read more HERE.
---
Favorite tools and investment services right now:
Fundrise — Simple real estate and venture capital investing for as little as $10 (review)
NewRetirement — Spreadsheets are insufficient. Get serious about planning for retirement. (review)
M1 Finance — A top online broker for long-term investors and dividend reinvestment (review)
High Yield Savings — Put idle cash to work. FDIC-insured savings products.