Teach Kids Money Management Skills With These 9 Awesome Tools
This page contains links to our partners. RBD may be compensated when a link is clicked. Read disclosures.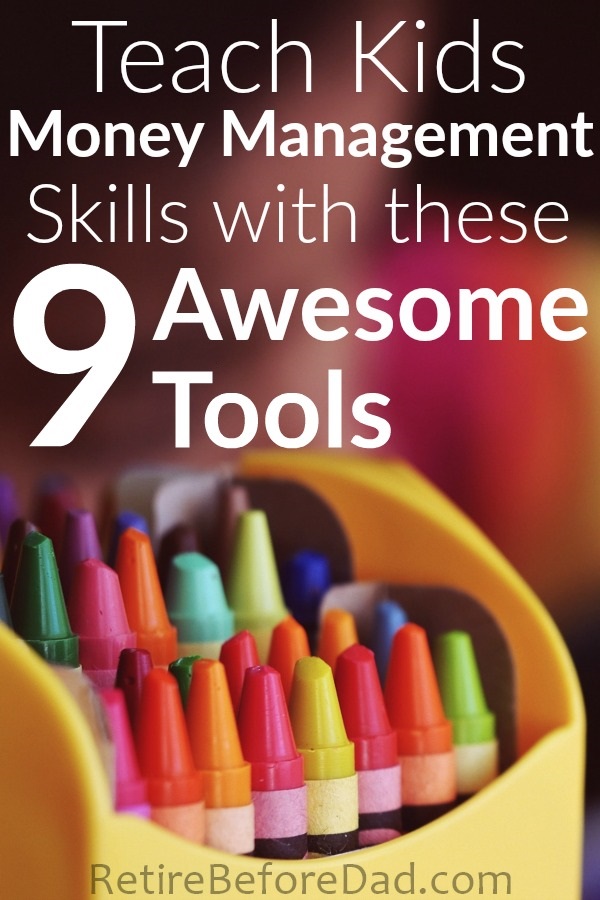 This week's article is a guest post featuring Beau Mueller. Beau is from Hawaii and a proud father of two young boys. He is also the founder of The Moneywise Teacher, a site where educators can find useful information, advice, insights, resources, and inspiration to help them make and save more money.
I'm personally looking for ways to help teach my kids about money. As a money nerd, you'd think I'd be all over this. But I haven't really focused on it much yet aside from assigning a few chores to my son. I love these ideas below. Especially #5, those are exactly what I've been looking for.
The Moneywise Teacher includes a growing database of teacher discounts on many products/services that can be used to teach kids about money. Be sure to check that out. Now, take it away Beau!
---
Teaching your kids how to manage their money does not have to be stressful. In fact, it can be rewarding and a whole lot of fun too, especially when using the right tools!
Here are 9 such recommended tools, including a hodgepodge of apps, websites, games, and toys that can all be leveraged to help teach kids money management skills.
1. BusyKid (App)
In a nutshell, the Busykid app allows kids to complete chores, manage their allowance, and invest in stocks.
First, parents add chores for their kids to complete. Once they've completed a chore, the kids then mark them as complete. The parent then confirms that the chores have been completed sends their child small payments/allowances.
Finally, kids can use the app to track their earnings and even spend their money. Gift cards are available from over 200 popular retailers such as Amazon and Best Buy.
Busykid is available for both Android and iOS and is currently offering a 30-day free trial. Once the trial period is complete, a family subscription costs only $14.95/year.
2. Bankaroo (App/Website)
Bankaroo is a fun and colorful banking simulation app that allows kids to create and manage virtual bank accounts. It is useful for teaching basic money management skills such as balancing a checkbook.
Most of all, Bankaroo allows kids to set and track spending and savings goals (and earn fun badges along the way!).
The Bankaroo app is available on the Android, iOS, and Amazon platforms. A web-based version is also available and works on any device that can access the internet.
Bankaroo is currently free but does offer a Gold Account where kids can earn interest and separate spending, charity, and savings accounts. They can even transfer funds between family members.
3. Teachers Pay Teachers (Website)
Teachers Pay Teachers (TpT) is an online education marketplace where teachers and parents can buy and sell original educational materials.
TpT is an absolute mega-site with over 3 million resources available for download, including a wide range of resources for kids of all ages on every subject imaginable, including personal finance.
For example, at the time of writing, a search for "money worksheets" on Teachers Pay Teachers yielded no less than 27,000 results!
Needless to say, if you are looking for worksheets or other downloadable resources to help teach kids money management skills, Teachers Pay Teachers can be a wonderful tool. It is a tremendous resource for parents, teachers and students alike.
4. Educents (Website)
Educents is another online marketplace where teachers, content creators, small businesses and education technology companies offer up innovative educational products.
There is a lot of overlap between Educents and Teachers Pay Teachers. Both sites offer up a huge amount of worksheets and other printables/downloadables. Many of the same resources are on both sites. However, there are differences that make utilizing both sites worthwhile.
Most noteworthy of these differences is that Educents also offers books, toys, kits and other physical products. For example, here's a cute Piggybank on Educents. Info on more of these 'alternative' piggy banks can be found in the next item.
5. Moonjar Moneybox (Toy)
The Moonjar Moneybox is a different take on the traditional piggy bank. Rather than just having a single slot for kids to put their money in, it offers three different compartments – save, invest, and share.
If you like the concept of the Moonjar Moneybox, you should know that it has inspired a whole new genre of alternative piggy banks that teach kids money management skills.
Besides the Moonjar and Educents piggy banks, two other piggy banks worth checking out include the Smart Piggy Trio Bank: 3-in-1 Money-wise Educational Piggy Bank and the Save Spend Share Piggy Bank for Kids.
6. TheMint.Org (Website)
This website provides parents and teachers with a set of fun and interactive learning tools for helping kids develop good financial habits.
The resources on this site offer a fun way for kids to learn about many of the facets of money management, including earning, saving, spending, investing, borrowing, and donating.
Learn more about this great web resource at TheMint.org.
7. Practical Money Skills (Website)
PracticalMoneySkills.com is another great website full of resources to help teach kids money management skills. The site offers interactive lessons for kids on a wide range of financial topics including budgeting, saving, credit, debt, and more.
Kids will especially like the games section on Practical Money Skills. A handful of very fun games that can help teach financial skills are available to play. Titles include Financial Football, Financial Soccer, Money Metropolis and more.
8. Payday (Board Game)
Readers of this blog will love the simple objective of this game: retire with the most money at the end of the game! During the course of the game, players collect a salary, pay bills and manage their savings. They are also able to take out loans and negotiate deals. All sorts of fun stuff!
Payday's ]hundreds of five-star amazon reviews attest to how much people love this board game. Check out Payday on Amazon.
9. Buy it Right Shopping (Board Game)
This game will not necessarily teach kids how to manage their money. However, Buy It Right is a great game for teaching fundamental money and problem solving skills. Through playing this game, young kids can learn how to recognize coins and bills, use a calculator, make change and more.
During the course of the game, your kids will buy and sell items, set prices and learn the value of money. For more info on this fun board game, check out Buy It Right here.
If you and your children love board games, be sure check out these other recommended board games that teach money skills on The Moneywise Teacher website.
Teach Kids Money Management Skills – What are your recommendations?
We hope you find this list helpful in your quest to help your kids retire before their dad! (nice touch, Beau) What is your favorite game, toy, website, or app you use to teach kids money management skills? Please let us know in the comments below.
Photo by Aaron Burden via Unsplash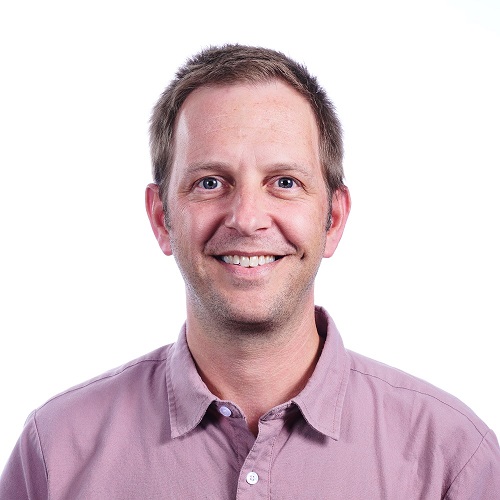 Craig is a former IT professional who left his 20-year career to be a full-time finance writer. A DIY investor since 1995, he started Retire Before Dad in 2013 as a creative outlet to share his investment portfolios. Craig studied Finance at Michigan State University and lives in Northern Virginia with his wife and three children. Read more HERE.
---
Favorite tools and investment services right now:
Fundrise — Simple real estate and venture capital investing for as little as $10 (review)
NewRetirement — Spreadsheets are insufficient. Get serious about planning for retirement. (review)
M1 Finance — A top online broker for long-term investors and dividend reinvestment (review)
High Yield Savings — Put idle cash to work. FDIC-insured savings products.