Perfect Grass
This page contains links to our partners. RBD may be compensated when a link is clicked. Read disclosures.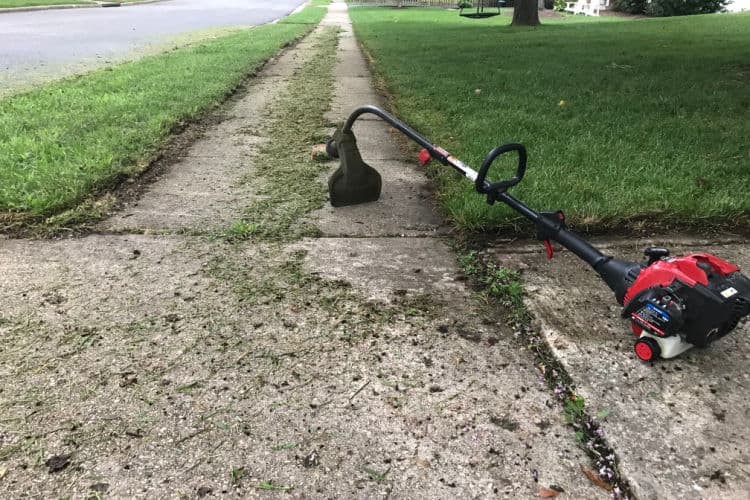 Perfect grass seemed like the ultimate suburban pursuit.
I've always envied lush green lawns and sharply trimmed edges — the kind you fear stepping on at wealthy over-55 communities.
But after ten years of living on a quarter-acre lot, my lawn is mediocre.
A diverse patchwork of weeds and crabgrass decorate our front yard.
Each invader thrives for a few weeks before being overtaken by the next.
As long as it's green, says one neighbor with a similarly uninspiring lawn.
I trim the edges maybe twice a season. That's not enough, and it never goes well (see featured photo).
Meanwhile, down the street, a cluster of homes exhibit near-flawless greens.
One neighbor, let's call them The Joneses, told me the households all hire the same service to treat their lawns throughout the year.
The company uses less toxic treatments than competitors, Mr. Jones surmises.
Wallace, the 80-something with perhaps the most well-maintained yard of all (still mows it himself), once complimented our lawn shortly after we bought our home.
But we didn't keep the treatment the service, so our lawn gradually degraded to mixed vegetation and brown spots.
Now we chat about his dog and computer punch cards instead of lawn care.
A small part of me — the youth who expected to live in a stone mansion by now — is a little embarrassed about our grass.
But mostly, I don't care.
None of the neighborhood boys complained about the weeds or shaggy edges during the epic Nerf Blaster battle this summer.
The bald spot under the tree swing didn't bother my five-year-old daughter and her cicada friends.
It's not that I still don't want perfect grass.
I don't want it enough to sacrifice the time and money required to have it.
If I spent my non-working hours pulling chickweed, hairy bittercress, spotted spurge, wiregrass, and lespedeza (my nemesis), I wouldn't be at the pool doing cannonball contests with my kids.
Paying a service would cost me about $700 (according to Mr. Jones) for a year-round rotation of fertilizer and weed-o-cide.
We'd have to stay off the lawn for a few days after application, and I'm unconvinced those chemicals are person-safe, cicada-safe, and crab-safe.
We can afford $700 for professional weed-and-feed treatments and even full-service lawn maintenance with all the trimmings.
But I'm a stubborn DIY Dad, and I like to keep the money I earn.
What's attractive about our neighborhood isn't the perfect grass or precisely trimmed sidewalk edges.
It's that we have grass and sidewalks — and friendly encounters with people like Wallace and the Joneses when we step outside.
We have community, playmates, and lots of space to live and enjoy the outdoors — which became more evident during the pandemic lockdowns of 2020.
Our lawn doesn't need to be perfect to serve as a suitable play surface when the iPad is charging.
And if the kids don't like the grass, they can play on the driveway.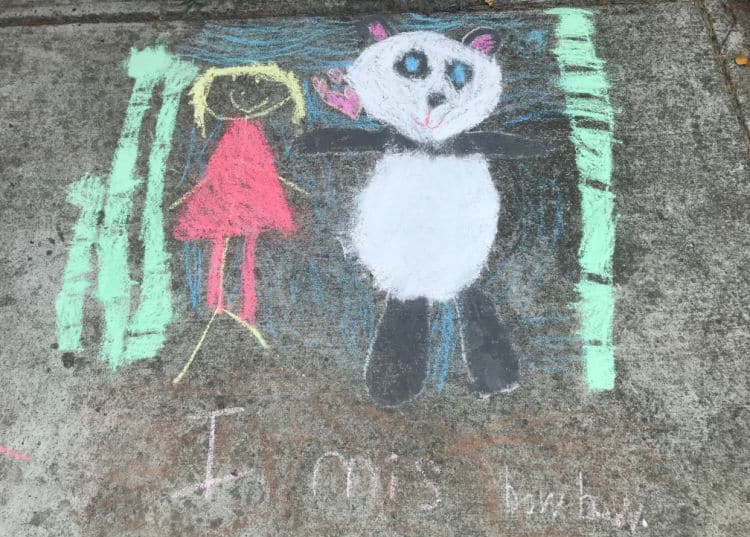 The grass is a lovely host for backyard camping and family firepits — as is.
Many of you probably don't have or want lawns — or think the whole idea of a perfect lawn is another peculiar element of the American Dream.
It's not just about lawns.
Americans love incremental improvements toward perfection and are willing to pay extra for slightly better.
We buy the new and improved avocado slicer because a spoon just doesn't do the job well enough.
A decent grill is only partially sufficient for cooking meat outside nowadays. Gotta have a $1,000 smoker too.
Deep-fried turkey is better than oven-baked. Better buy a turkey deep fryer we're at it.
Do you remember when we settled for coolers with only 12-hour ice retention?
Or firepits that release smoke when you burn wood?
Or when we untucked shirts not specifically tailored to be untucked?
I will enjoy my neighbors' smoked pork and succulent turkey legs while drinking an ultra-cold beer sitting around the smokeless firepit, but I won't buy these "affordable luxuries" myself.
The premium cost isn't worth it to me, and I don't see that changing as my wealth grows.
Smoke rises from my $40 firepit, and my beer isn't cold the next morning.
My untucked shirts may not fall with precision over faded jeans.
And my lawn is imperfect.
No one seems to pay attention.
If I had perfect grass, I probably wouldn't allow epic Nerf Blaster battles in our yard for fear of the neighborhood boys destroying it.
There'd be no swing — you can't have bald spots on a perfect lawn.
I'd be a grumpy Dad always on the watch for lazy dog walkers.
Still, I want perfect grass, a $50,000 car, a $1,000,000 house, and a $250 cooler with seven-day ice retention.
And I can afford those things.
But I don't need them.
Photos by RBD. Panda art by J.A.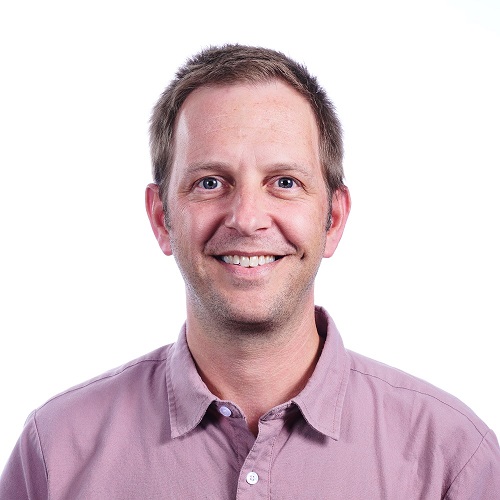 Craig is a former IT professional who left his 20-year career to be a full-time personal finance blogger. He lives in Northern Virginia with his wife and three children. A DIY investor since 1995, he started Retire Before Dad in 2013 as a creative outlet to share his stock and real estate income portfolios. Craig earned a Finance degree from Michigan State University. Read more HERE.
---
Favorite tools and investment services right now:
High Yield Savings — Put idle cash to work. FDIC-insured savings products.
NewRetirement — Spreadsheets are insufficient. Get serious about planning for retirement. (review)
Fundrise — The easiest way to invest in high-quality real estate with as little as $10 (review)
M1 Finance — A top online broker for long-term investors and dividend reinvestment (review)