That's Not Our Dream House Anymore
This page contains links to our partners. RBD may be compensated when a link is clicked. Read disclosures.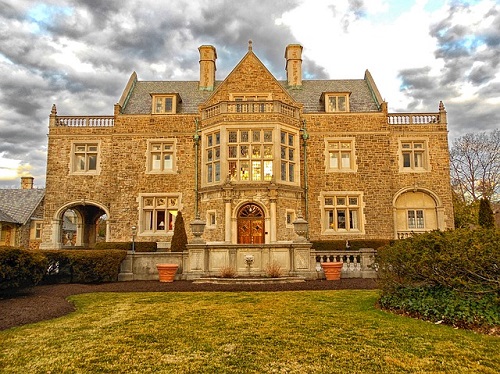 My Mom and her sisters used to take me and my cousins on house tours. We'd visit city mansions and historic homes that were preserved for viewing or opened to show off antiques and interior designs.
I loved walking through the old homes. I remember exquisite stone exteriors and unique customizations like hidden doors, secret passages, and secluded play areas that made us kids feel like we were in castles.
McMansions don't give you that feeling. They're just big.
As a kid, I always thought I'd be rich someday and live in one of those old mansions. Instead, I ended up broke and living with my parents when was 27 and never formulated a plan to end up in a house like that. I guess it's never become a priority.
Our Biggest Problem With A Big Dream House
We don't live in a mansion today. Our house is suitable for our family. It's in a fairly typical near-city suburb. The schools are good and everything we need is close.
Our area does have some ridiculous mansions and much larger homes nearby and I sometimes think it would be cool to own one for the sake of living in a big cool house.
The pragmatist in me thinks otherwise.
Big houses are expensive. Not just for the cost to acquire the property, but to maintain and keep it livable.
In addition to a mortgage, there's:
Property taxes
Heating and air conditioning
Yard maintenance
Routine handy jobs
Cleaning the damn thing
Gas and electricity
Furniture to fill the place
Our current house is already expensive enough, and it's not that big. Plus, we're responsible for anything that goes wrong with it. We've been on a relative lucky streak with no major problems since we've lived here (knock on wood). Something expensive will go wrong. It's inevitable.
And the bigger the house, the more that can go wrong.
But there's an even bigger deterrent to moving into a more spacious home.
Our primary goal is to retire early and travel. Owning a large and expensive home works against that goal.
It does so in two ways:
The mortgage payments and maintenance costs would gobble up our income and delay our retirement date.
Cost burdens would persist when we're off traveling, leaving less money to travel with.
My retirement number is much lower than my dream house number. So I'll never become wealthy enough to purchase the dream house of my childhood because when I have enough money to retire, I'll stop working. I won't be able to justify working longer for the "privilege" of higher housing costs.
Not Envious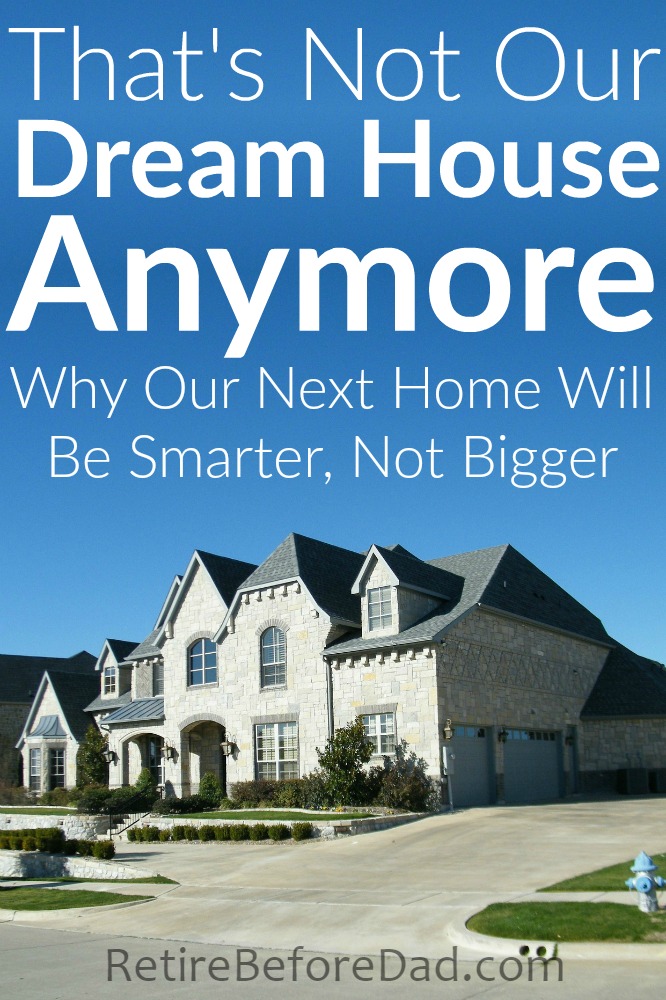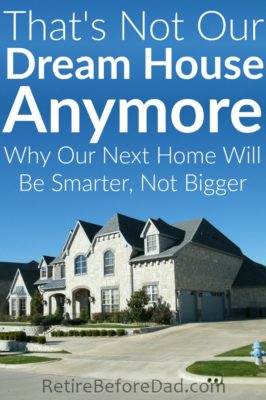 A former neighbor recently left to buy an old, really nice, and pretty darn big house in an affluent area.
This was an expensive house.
After the close, I went for a visit. I worried I'd be envious. Instead, I felt kind of sad for him.
When the family moved, they knew what they were getting into and still went ahead with it. They were "all in". Suburbs, dog, house cleaning, yard maintenance, and a full-time nanny.
You can't put IKEA furniture in a house like this. Crate & Barrel, Ethan Allen, Restoration Hardware, mostly. Have you seen the cost of that stuff? Furniture is going to cost them $15-$20 thousand more, easily!
They love the house. It's their dream house.
We love the house. It's got a beautiful kitchen, flat and spacious backyard, awesome TV room, huge garage, tons of storage space, giant play areas for the kids, and extra bathrooms and guest rooms.
But it's not our dream house. Not anymore.
Our House Today
In the context of early retirement, a house like that is out of the question. The cost to maintain and operate the thing is too damn high. Let alone the mortgage.
And what do you do with a house and yard like that when you travel for a few months?
Our current house is far from perfect. But all three kids have their own room and our mortgage payment is easily covered by one income (after two refinances).
We'd prefer a flatter yard, colonial style, newer, better outdoor living space, bigger kitchen, double sinks, a garage, and a dedicated guest room.
Buying a McMansion down the way would give us that wish list and more, but cost us twice the value of our home.
Mrs. RBD would have to go back to work full-time to help fortify our cash flow. We'd need to budget for a ton of new furniture. The heating and cooling would waste a ton of energy. We'd be burning money to pay the utility company to burn coal to heat our vacuous home of which 80% isn't used, instead of using all that money to build income streams and growth our liquid wealth.
If all that isn't bad enough, we hear that neighborhood down the street is boring.
The Dream Neighborhood
Our house may very well be in a dream neighborhood. Our street has 5-6 events each year to which all neighbors are welcome. There's a bunch of families with tons of kids of all ages. We have sidewalks, mature trees, and we're next to a park and a wooded area. The kids can walk or ride a bus to school.
There's bonfire nights, Mom's night out, a Superbowl party, Easter Egg hunt, Halloween parade, and July 4th fireworks. We were invited to them all the day we moved in.
If we left today, chances are we'd end up somewhere less charming.
At this stage, we'd rather have an imperfect home and lively neighborhood than a perfect home and no playmates for our kids.
A Smarter Dream House, Not Bigger
When we bought our current home, we estimated we'd stay for 5-10 years. It's been almost six years and moving at this point makes no sense now that we have kids. We're comfortable in our community and school district. We've made some friends, and the thought of starting over again somewhere else is daunting. The house is plenty big, even with all the toy clutter.
We don't consider this a forever house. But since we likely aren't moving in four years, we're looking ahead to when it's more likely we will move and positioning our financial lives so that one day when we're ready, a move is possible.
We've eliminated car debt, never to borrow for cars again. This frees up cash flow to save and invest more.
We're saving aggressively for college now. Each has a 529 account that gets a $300 deposit every month. We've never missed a month since the day each was born. Saving for college now will lessen the burden later on, giving us more options when we want to move.
When our tenants move out, we'll most likely sell our investment property. The $100k+ of cash proceeds will empower us in many ways. Cash = flexibility.
Between now and the day we start looking for a new home, we'll formulate what our perfect house will look like. Though our timing is unknown due to the kids and school, we know that our next house will be smarter, not bigger.
That's because living in a 1960's era house has shined a light on all the inefficiencies and bad design that were popular in those days. We want modern design and better use of space. Everything we need, and nothing we don't need.
Perhaps we might consider a remodel of our current house someday. Some rearranging of walls could really improve the space. But at what cost? If the cost to remodel or add an addition is too high, we may as well buy something else or build.
Sure, we'll end up leaving our dream neighborhood. But as the kids get older, we don't see ourselves as excited about it. We may prefer better access to the city or more privacy somewhere else in the burbs. We're not sure yet.
But we are sure about one thing. We refuse to let our housing costs dictate our ability to retire early. Buying that exquisite stone mansion, or even a not-so-elaborate dream house around the corner would certainly derail our main objective.
So as we drive past all the big homes and turn our heads in admiration, we make sure to redirect our vision back to what's important to us. Perhaps one day, the folks living in those ultra-nice houses will look at our dream retirement lifestyle with envy.
Photo Credit: tpsdave via Pixabay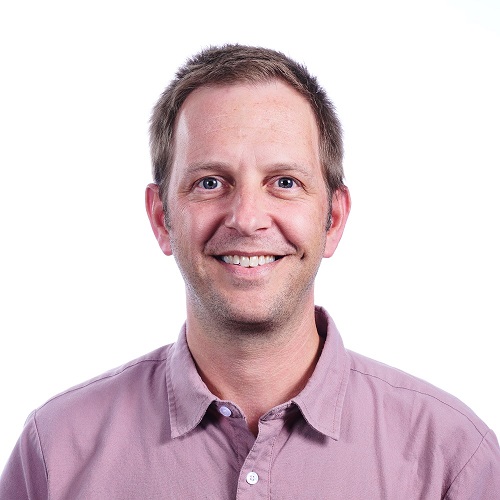 Craig is a former IT professional who left his 20-year career to be a full-time personal finance blogger. He lives in Northern Virginia with his wife and three children. A DIY investor since 1995, he started Retire Before Dad in 2013 as a creative outlet to share his stock and real estate income portfolios. Craig earned a Finance degree from Michigan State University. Read more HERE.
---
Favorite tools and investment services right now:
High Yield Savings — Put idle cash to work. FDIC-insured savings products.
NewRetirement — Spreadsheets are insufficient. Get serious about planning for retirement. (review)
Fundrise — The easiest way to invest in high-quality real estate with as little as $10 (review)
M1 Finance — A top online broker for long-term investors and dividend reinvestment (review)