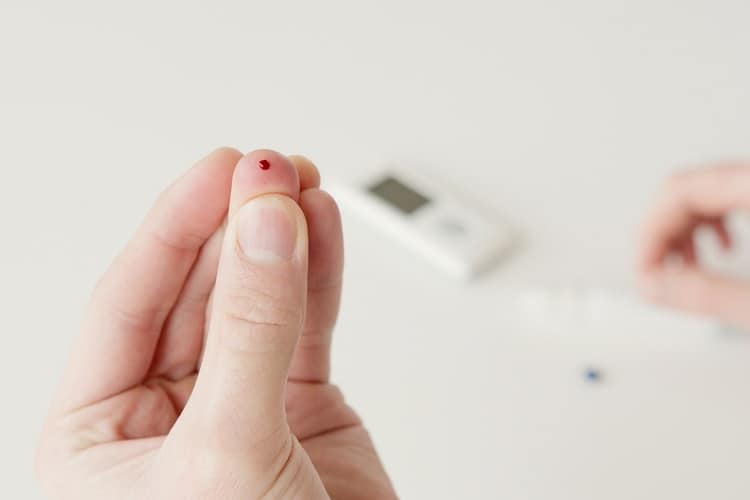 On September 13th, 2021, my nine-year-old son was diagnosed with Type 1 Diabetes, also known as juvenile diabetes.
A diabetes diagnosis has immediate impacts. Here are a few for starters:
Insulin injections at least four times a day for the rest of his life
Dozens of doctor, nurse educator, and specialist appointments
Finger pricks and continuous blood glucose monitoring
Dramatically increased healthcare needs and costs
Precise carb counting for every meal
Loss of independence
Missed school
Diet changes
I don't usually get this personal on my blog, but it's been a difficult few months. Talking and writing about our experience is therapeutic.
My son's bravery and resilience also inspires me, and we're emboldened by the challenges we've overcome so far.
November was National Diabetes Month, so I was hoping to use this platform to spread awareness by then. But I wasn't quite ready.
Our experience is relevant in the financial independence and early retirement (FIRE) community because of the importance of continued high-quality healthcare after a full-time career.
Serious lifelong medical conditions impact health insurance decisions.
The number of dependents you have increases the likelihood of a significant medical condition.
Our news hit while I was still working full-time.
I'm grateful for my full-time job and the excellent healthcare and benefits package, especially since the diagnosis.
My employer heavily subsidizes the costs of a premium PPO health plan.
The golden handcuffs have been a strange source of comfort during these difficult months.
Our health insurance has been solid despite a hospital stay, dozens of new prescriptions, providers, and appointments.
No insurance issues so far. None whatsoever. Our plan even provided a concierge nurse and dietician at no extra cost.
A Type 1 Diabetes diagnosis triggers a rollercoaster of emotions. Helpless to empowered. Frustrated to optimistic, and back again.
Early on, I struggled to think beyond his next meal. Any thought about our future with diabetes caused anxiety.
My family's health is everything. So my professional aspirations went on hold for a few months.
But we've started to normalize, and I'm thinking about the future again.
I tell my son every day that diabetes won't stop him from doing anything in his life. So I'd be a hypocrite if I let this disease get in the way of my long-term goals.
How Did We Know?
I'll start by answering the question that most people ask when they learn my son was diagnosed with Type 1 Diabetes.
How did you know?
First of all, I should explain that Type 1 Diabetes is an autoimmune disease. It happens when the body's immune system attacks the pancreas's beta cells inhibiting the ability to produce insulin.
Insulin converts carbohydrates into energy for our cells.
Doctors don't know why the body attacks these cells. There is no cure (yet).
Our extended family has some diabetes history, but it's unlikely we'll ever know why he got it.
Most people can eat all the candy and pancakes they like, and their pancreas will produce the right amount of insulin.
But without insulin, the body cannot convert carbohydrates into energy. Blood sugar rises to dangerous levels.
The body then burns fat to create energy, toxifying the blood and causing a dangerous condition called diabetic ketoacidosis (DKA).
Many new diabetes patients don't know they have it until they are in the hospital with DKA.
People with Type 1 Diabetes need precise insulin shots with every meal to maintain normal endocrine function.
Type 2 Diabetes is very different. It occurs mostly in adults whose lifestyle choices (diet, activity) causes the pancreas to struggle to produce enough insulin for their body.
JRDF (Juvenile Diabetes Research Foundation) points to these symptoms for Type 1 Diabetes. Everyone needs to know, so here they are:
Frequent urination
Increased thirst
Dry mouth
Itchy or dry skin
Increased appetite
Unexplained weight loss
Yeast infections
Now, each of my kids has experienced most of these symptoms at one time or another. So none of these symptoms is an obvious tipoff.
My son was taking a big water bottle to school, filled it up multiple times, and went to the bathroom a lot. But that wasn't a concern when it was happening. It was only an observation.
It wasn't until he wet the bed one night that we became concerned. He never wet the bed in his entire life.
We Dr. Googled "9-year-old wetting the bed first time," and diabetes came up.
But we considered the first bed-wetting incident a one-off event.
Then a few nights later, a Friday, it happened again. We ate birthday cake that day.
He described the bed incident as uncontrollable. It's the body's way of removing excess sugar.
That Saturday morning, we made an appointment with his primary care physician for the coming Monday afternoon.
In hindsight, that was too far away. Parents should address a juvenile diabetes suspicion immediately.
But how many times have you googled a symptom and not taken any action?
Part of why we took it seriously and made the appointment is that our community had recently experienced the loss of a child due to juvenile diabetes, so it was on our minds.
We took him out of school that Monday to get it checked out. A simple finger prick told the doctor that his blood glucose level was greater than 500.
The normal range for a non-diabetic is 70-140.
The doctor said it looked like diabetes and to go to the emergency room.
So we went home to pack our bags, and I took him to the hospital.
It was a scary ride. My son knew something was bad and was extremely nervous about going to the hospital, as any kid would be. He doesn't like unknowns or surprises.
I made a wrong turn. That stressed him out.
He brought my old iPod mini to listen to in the car. He was going through my collection in alphabetical order. We were on Arcade Fire and the album Neon Bible.
The song Windowsill has a lyric that goes:
I don't wanna see what happens next.
He spoke up after hearing that line and told me that he was feeling what Win Butler was singing, that he didn't want to know what would happen to him next.
He had never connected his feelings to music like that before.
But he did at that moment, on the worst day of his life.
In the Hospital
Though my son wasn't showing signs of an emergency, it was.
The pediatric emergency room wasn't crowded, so that was a relief.
But they were having computer problems.
I've had plenty of Microsoft Windows issues over the years, but to experience a software problem that prevented my son from getting the care he needed was a test of patience.
Since he was presenting symptoms of diabetes, a nurse moved him to the front of the queue, ahead of a few boogery infants.
He got a bed in the emergency room, and a nurse with a very steady demeanor explained the three-step process for how he would get the blood samples.
He drew several vials of blood to conduct a series of 14 tests.
We diverted my son's attention with an in-house iPad and his guilty pleasure — watching grown men play the video game Among Us on YouTube.
The most critical immediate test, the blood toxicity one that determines if he's in DKA, came back in the normal range.
The doctor on duty was visibly relieved and told us he'd be spending the night on the pediatric recovery floor, not the ICU.
His blood sugar was now at 270 vs. 500 in the doctor's office, which meant his pancreas was producing some insulin, enough to bring his blood sugar down over several hours.
But not enough.
They jabbed him with his very first insult dose.
We didn't get a room until about 9 pm. Neither of us had eaten dinner.
The nurses wouldn't give him food until they had instructions from the Endocrinologist about insulin dosage.
He now gets insulin before every meal forever.
The next day we would go home. But first, we needed to learn how to manage diabetes.
Diabetes management is a complex topic. Counting carbs, injecting insulin, and what-if emergency scenarios are just the start.
The diabetes nurse educators train you with just enough information to keep your child safe at home.
Every time the hospital nurse gave my son a dose of insulin, they required a second nurse to verify the dose accuracy in the computer system.
I asked the nurse why they did this each time. She said insulin is a dangerous drug and requires extra verification.
Yet we were headed home that day with a bag full of insulin and prescription goodies to begin self-management at home.
It felt like coming home with our first newborn (also our son) — not knowing what the hell we were doing.
Learning to understand and manage the disease, figuring out prescriptions, setting up nurse and doctor's appointments, and getting him back into school took a majority of my brainpower for the first month.
Somehow I published two blog articles in October and maintained my day job.
Optimism
There's a lot to be optimistic about.
Insulin was discovered about 100 years ago. Diabetes is a well-known and heavily funded and studied disease.
People diagnosed with diabetes 70 years ago are still alive and thriving today.
Technology has dramatically improved lives, especially over the past decade.
Continuous glucose monitors (CGMs) can now give an accurate blood glucose reading every five minutes on your smartphone without finger pricks.
Insulin pumps can deliver precise doses when needed instead of regular shots before meals.
CGMs and insulin pumps can now communicate, moving diabetics closer to having external artificial pancreases.
Dexcom (DXCM) is the most innovative company behind CGMs, and every diabetic kid we've met has a Dexcom G6 device.
The device alerts you when blood glucose levels are headed too high or too low, reducing hypo and hyperglycemia risks and unplanned trips to the hospital.
Pop star Nick Jonas is a Dexcom spokesperson.
Abbott Labs (ABT) makes a similar product called the Freestyle Libre, which may expand beyond glucose monitoring in the future.
Insulet (PODD), Tandem (TNDM), and Medtronic (MDT) make insulin pumps. We haven't gone there yet, but my son will eventually transition to a pump.
Vertex Pharmaceuticals (VRTX) released very promising data a few months back, and they've claimed to cure one man of his lifelong diabetes with cell replacement therapy.
The New York Times profiled the 64-year-old cured man.
Many of these companies are public, and I've been dabbling in the stocks * (disclosure).
Our Endocrinologist told us she believes there will be a widespread cure in my son's lifetime.
I'm also optimistic for our family.
My son is a rule follower and a good eater. He's adapted to the necessary diet and lifestyle changes and is learning to self-administer his care.
He went back to swim team practice shortly after the diagnosis. He plays outside and acts like a normal kid most of the time.
We have a spring break vacation planned in April, and he'll go back to Cub Scout camp this summer.
Other Type 1 Diabetes parents have welcomed us into the community with open arms.
There are still significant challenges, but we feel that we're now in control of his diabetes after such a steep learning curve.
Can I Still Retire Early?
Asking myself this question seemed trivial in the Fall. Why would I think of myself when I have a sick kid?
My family's health is everything. I'll work until 80 if that's what it takes.
Before the diagnosis, I was considering leaving my career (as early as this year) to become a semi-retired part-time writer and blogger.
But this diagnosis pushed our lives into so much disarray that the thought of any change became too overwhelming.
It took a month or two, but we got past the initial wave of feeling out of control, and we are now managing his diabetes with relative ease — though managing diabetes for a child is never easy.
We still have rollercoaster days, with crazy blood sugar highs and crashing lows, but we're accustomed to dealing with it now.
He'll take over more of the care himself as he gets older. But the teenage years will present new challenges.
Many high-profile early retirees don't have kids or rely on their working spouse's healthcare or high deductible plans combined with a lifestyle rich in salads and bike riding.
With four humans dependent on me to provide health insurance, I was never comfortable switching to sub-par low-cost plans in early retirement.
My son's diagnosis hardens that stance.
Mediocre insurance during this time would have made the nightmare worse. Diabetes supplies are very expensive, so having good insurance is critical.
Future improved treatments and potential cures such as the Vertex Pharmaceuticals procedure may not be covered by insurance initially.
So I think about building additional wealth to have the means to pay for the cure if the time comes.
But all of this doesn't mean I can't still leave my career, keep earning, and buy high-quality healthcare elsewhere. Self-employed people have family members with significant health issues and still figure it out.
However, leaving my career is a bigger leap right now with our new situation.
Early retirement presents a challenge regardless — avoiding the mistake of retiring too soon OR retiring too late.
Leave a career too soon, and your lifespan may outlast your savings.
Retire too late, and you risk spending too many years of your life "in a cubicle" earning money you'll never need.
Thankfully, the business I've built through writing online provides a third option to straddle the retirement timing conundrum.
I can retire from my career with an established alternative means to earn a living and transition to a non-working retirement.
Our passive investment income and savings buffer will provide the foundation and safety net to make this change — when I'm ready.
However, in light of this diagnosis, we have no appetite for change at this time.
* Disclosure: The author is currently long DXCM, ABT, and PODD and may own other companies mentioned in this article in the future. The mention of these companies is not investment advice. Do not buy or sell stocks or other investments based solely on what people on the internet do.
Featured photo by Artem Podrez via Pexels.
Favorite tools and investment services right now:
Credible* - Now is an excellent time to refinance your mortgage and save. Credible makes it painless.
Personal Capital - A free tool to track your net worth and analyze investments.
M1 Finance - A top online broker for long-term investors and dividend reinvestment (review)
Fundrise - The easiest way to invest in high-quality real estate with as little as $10 (review)
*Advertising Disclosure: RBD partners with Credible which offers rate comparisons on many loan products, including mortgage refinances and student loans. This content is not provided by Credible or any of the Providers on the Credible website. Any opinions, analyses, reviews or recommendations expressed here are those of the author's alone, and have not been reviewed, approved or otherwise endorsed by Credible. RBD is compensated for customer leads. Credible Operations, Inc., NMLS Number 1681276, not available in all states. 320 Blackwell Street, Suite 200 Durham, NC 27701.