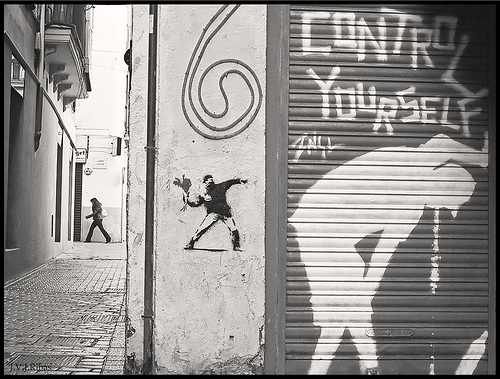 Upper management was feeling the heat. The boss's boss's boss needed to show the CIO that his division would not falter in a climate of adversity. To allay the perceived fears that the IT project would fail, the second highest executive on the totem pole made a decision.
When that decision trickled down to my team, it hit us in the form of an impersonal email. The underlying message was unapologetic – extra hours, lots of them. His ruling applied to an organization of about 500 people.
The extra hours were for show. He needed to prove he was an effective leader by making difficult staffing decisions. But the project didn't need more man hours, it needed a better design.
That manager's decision had a big impact on my daily life schedule. I spent an unusual amount of time away from my wife and kids during the month of December. This was Christmas time, birthday time, and family time I spent working above and beyond my regular call of duty, all in the name off covering some executive's ass. Even if the project failed, he could say he did all he could. I didn't even know who this person was.
I had lost control.
Employment vs. Entrepreneurship
I work for a small IT consulting company. The job suits my needs by providing the path of least resistance (nsfw) to financial independence.
Watching the owner navigate the ebbs and flows of market conditions over the past decade, I'm fairly confident I could leave the business and start my own company that would be at least equal to, or perhaps far exceed the success of my employer. Being close to the owner over many years, I know what it takes to run the business.
I've thought hard about starting my own business in the same industry, working with the same or similar customers, and providing the same services. But I haven't done it.
If I think I could do it better, why not start my own business to be in complete control of my career?
Because I know what it takes and I don't want to make those sacrifices. I know the risks and I don't want to take them. I know how my life would change, and I don't want to make those changes. And I don't think I'd gain any control.
Am I afraid to start this business? No. Rather, I'm just not motivated enough, and not passionate enough about the potential endeavor to do what it takes to succeed. I also don't think it's a good business model, because it's primarily a staffing business. You're only as good as your weakest employee. Industry funding and budgets are decided on the whims of bureaucrats, like the executive who made that decision that ruined my December.
Weighing the pros and cons over and over, the conclusion is always the same. I like my current lifestyle, where my job is not stressful and I spend hours at home playing with my kids each day. On my current path, I have a plan to retire in 15 years. Severely changing course would likely alter my lifestyle and make me and my family less happy.
Entrepreneurship isn't for everyone. It may still be for me, but perhaps not in the same industry as my 9-5 job.
But what if I did own my own consulting business and make the rules. Wouldn't I have complete control then?
The Customer is in Control
The owner of the company I work for has absolutely no control over his life. His business and his life, is completely contingent on his customers and employees. The customer pulls all the strings. When there is funding for a project, the company is paid. No funding, people are laid off.
If the customer says we need to work weekends, we work weekends. My boss won't necessarily have to work the weekend too, but his employees do. And if they don't like it, they'll quit. Each one that quits is revenue and profit that is lost. He's a slave to both the customer and the employees.
Despite my frequent suggestions that the owner sell the business, he continues on.
Customer and employee satisfaction is not only true in consulting. Think about an ice cream shop owner.
An ice cream shop provides a product to the customer. An employee is there to serve the ice cream, hopefully in a timely and friendly manner. The location needs to be a clean and pleasant atmosphere to consume the product. And of course, the product needs to taste good. If any of these components go wrong, the customer may not return. The store owner needs to live up to the standards of the customer, or jeopardize the validity of the business.
The owner may also have franchised the store, so he/she would then answer to the franchising operation. Then there's the location, and the rent that goes along with it. And maybe the owner borrowed money to open the store. Now there's a lender to answer to on a monthly basis too.
Does this business owner have total control?
Great business leaders and entrepreneurs have a way of maintaining complete control of the business, while still relinquishing most of the day to day tasks. They wake up with nothing to do, then delegate tasks while still maintaining control. For some this is natural. For others it's learned over many years. For most everyone else, they never get it.
Perhaps more palatable for me is self-employment. The self-employed set their own hours and work as hard or as little as they want. They still answer to a customer, but aren't subject to employee risk. Hire a staff and you've become a company. In my line of work, self-employment may ultimately be the key to an earlier, semi-retirement phase prior to my full retirement date. It offers added flexibility and more control while still generating income.
Habits of the Mentally Tough
During the time I was working those extra hours, I came across an article on Inc.com called 7 Habits of People With Remarkable Mental Toughness by Jeff Haden. It's a great article, click here to read it. There are seven gems in this article, but it was the first item that struck me – Always act as if you are in total control.
When I read that line, I immediately thought how can I act as if I'm in total control if this one asshole executive can snap his fingers and ruin my month.
I read on:
Most successful people do feel good luck played some role in their success. But they don't wait for good luck or worry about bad luck. They act as if success or failure is totally within their control. If they succeed, they caused it. If they fail, they caused it. By not wasting mental energy worrying about what might happen to you, you can put all your effort into making things happen. (And then, if you get lucky, hey, you're even better off.) You can't control luck, but you can definitely control you.
Reading this and applying it to my career, I realized that as long as I'm consulting for an organization such as my current one, part of my life will always be out of my control. Bad luck can come in many forms, like required extra hours, because I've chosen to subject myself to that risk in return for a steady paycheck.
But at the same time, I can control some outcomes, and can act (to both myself and to coworkers) as though I'm in control. Despite being annoyed, I worked harder than normal during December. My performance was recognized and I was promoted. Also, the more hours I worked, the more I was paid. I turned the time away from my family into a $10,000+ increase in income. When there's overtime, I take it with the long-term goal in sight, instead of complaining.
Going back to Mr. Haden's list, number five says:
So if something is wrong, don't waste time complaining. Put that mental energy into making the situation better. (Unless you want to whine about it forever, eventually you'll have to make it better.) So why waste time? Fix it now. Don't talk about what's wrong. Talk about how you'll make things better, even if that conversation is only with yourself.
Focus on impressing yourself instead of others, then count your blessings, he adds.
The Attainment of Control
Think about it, when you read about politics, business, sports and many other subjects, everyone is looking to gain more control; control of territory, power, market share, the pace of the game, and control of the ball.
When you read about personal finance, many of us are looking for more control as well. Pay off debt to get control of your life. Save and invest to early to get a handle on your retirement.
Financial independence is the ultimate form of control, because it allows for complete control of one of your most valuable assets, your time.
At times when I felt I've lost control of my time, like what happened last December, I think about what I need to do to gain it back. The answer to that is to keep doing what I'm doing, pursuing independence via the best way I know, buy saving and investing in my family's future. To earn as much as possible while keeping expenses to a comfortable minimum.
While I haven't reached the almighty financial independence yet, I don't need my current job. We have enough assets to live off of for many years. That alone is empowering.
If the executives ever do something that is completely out of line that I don't agree with, I don't have to comply. I can quit, and comfortably go figure something else out. The power to quit is one of the many milestones on the way to financial independence.
So What Happened to the Project?
Regardless of the "bold" executive decision to ramp up the man hours and tackle the problems head on, the project did not meet its deadline. The overly-complicated system failed and they fell back on the contingency plan, just as the most experienced of us expected. It took a few more months of normal work week hours to fix the problem. Added man hours couldn't replace a bad design. The solution was more time to put the pieces together.
Despite the failure, the executive office put on a brave face and declared success on the go live date anyways. No one really noticed or cared.
Photo credit: Jose Vicente Jimenez Ribas via Flickr – Attribution-NonCommercial-NoDerivs 2.0 Generic (CC BY-NC-ND 2.0)
Favorite tools and investment services right now:
Fundrise - The easiest way to invest in high-quality real estate with as little as $10 (review)
Empower (Personal Capital is now Empower) - A free tool to track your net worth and analyze investments.
M1 Finance - A top online broker for long-term investors and dividend reinvestment (review)
SaveBetter - SaveBetter is a simpler way to access high-yield, FDIC-insured savings products.