The 5 Best Investments in 2023 for Long-Term Growth
This page contains links to our partners. RBD may be compensated when a link is clicked. Read disclosures.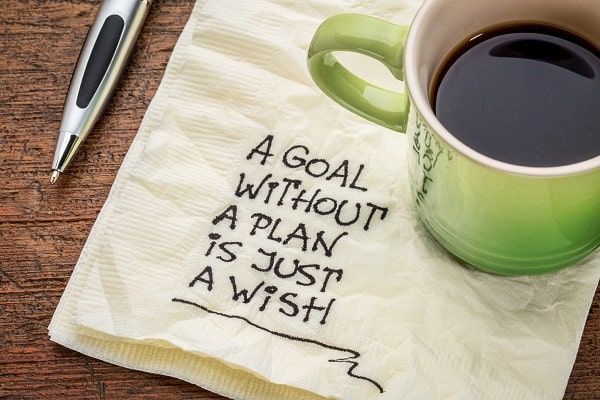 As New Year's resolutions are fresh on your mind, there's no better time than now to initiate and strengthen wealth-building strategies. To help inspire you, I've created a list of best investments for 2023.
This article is about where you can direct your money and time this year so that ten and twenty years from now, you'll be glad you made the investments.
It's not about making a quick buck.
If you want to accelerate your wealth trajectory by creating multiple income streams from targeted investments, this article is a good place to start.
Before we get into the list, here are a few things to keep in mind.
Slow and steady wins the race. That's the philosophy that I follow, even though some folks might be willing to take more risk for greater reward.
Immediate results are elusive, but long-term desired outcomes are probable with this mindset.
Investments come in many forms. Your time directed toward a specific goal is perhaps one of the best investments you can make. Think hard about where you spent your free time last year. Did it contribute to your long-term goals?
Finally, always perform due diligence when embarking on new investments. Just because a blogger writes about it, or someone on TV says it, doesn't mean it's right for you.
The 5 Best Investments in 2023 for Long-Term Growth
Based on my 25 years of experience investing, factoring in my successes, and many mistakes and failures, I've put together this list of best investments for 2023.
Most of these will look familiar because I haven't spent the last six years blogging about the worst investments! This list hasn't changed much since last year either, because a long-term investment strategy must stay on track to achieve results
In addition to the usual suspects, consider making significant time investments in personal growth to feed your curiosities, educate yourself, and strive to craft your best life. Those investments pay the best dividends.
1. Stocks
You should buy stocks in 2023.
I said that last year, and I'll say it again next year. I say it because investing in stocks should be habitual. Regularly invest small amounts in the stock market.
It's easier now that almost all online brokers eliminated commissions.
I'm not saying if you buy stocks on January 1st, your investment will be worth more on December 31st.
But if you want to create lasting wealth, investing in the largest and best companies in the world has been a successful strategy over the last century.
The stock market was up more than 25% in 2019. That might scare you if your investment horizon is one year.
But I advocate for thinking about investing in 10 to 20-year increments. The money you invest in 2023 will be worth more in 2033 and 2043.
Utilize your employer-sponsored 401(k) or other tax-advantaged accounts to automatically dollar cost average in broad-based index funds if you're just getting started. If your plan doesn't have low-cost funds, managed growth stock mutual funds are OK too, but keep an eye on fees.
You can also start to build passive income through dividend growth investing. Please do thorough research on any individual stock you buy. Focus on companies with long dividend-paying track records and moderate debt exposure.
For IRAs and taxable investing, I recommend the commission-free online broker M1 Finance for beginner to intermediate investors. The minimum investment to get started is $100.
Read more: M1 Finance review
Read more: Getting Started with Investing? Here's What I'd Do
For those looking for help choosing the right stocks, I subscribe to and recommend two investing newsletters.
The Sure Dividend Pro Plan (review) focuses on dividend growth stocks, and the Motley Fool Stock Advisor (review) newsletter provides stock tips on high-growth stocks.
2. Real Estate
Even though I'm primarily an index fund and dividend stock investor, I believe that real estate is a more lucrative investment over the long-term if used as a rental property.
That's because you get capital appreciation, rental income, and significant tax advantages from real estate. Also, there are several ways to finance real estate deals: all cash, mortgage financing, private financing, home equity loans, etc., giving you a ton of flexibility.
Money is made by finding good deals with positive cash flow.
A great place to start is to buy and rent single-family homes via turnkey rental properties.
Turnkey rentals are purchased from existing landlords who already have tenants in place. They are cash flow positive on day one.
There's a solid marketplace for these types of investment properties called Roofstock. Sign up and browse deals for free.
The platform only sources deals in low-cost states and counties. If you find the right property where investments are cheap, the numbers work, and you can hire a management company to make this a passive income stream.
If the thought of a multi-thousand dollar down payment or being a landlord is off-putting, consider real estate crowdfunding platforms such as Fundrise (review) where you can own high-quality real estate for as little as $500.
Accredited investors looking for more substantial equity and debt deals and higher returns should look at crowdfunding sites such as:
Please note: This is a testimonial in partnership with Fundrise. We earn a commission from partner links on RetireBeforeDad.com. All opinions are my own.
3. Alternative Investments
Technology has enabled a new breed of investment platforms beyond traditional stocks and bonds. Peer to peer lending and real estate crowdfunding were the first to drive this renaissance. But other asset classes are quickly following with similar models.
Some of these platforms may seem experimental, as they are still somewhat new. But I believe that ten years from now, crowdfunded investing will be commonplace. Getting in today may give you a head start on the masses.
Several of these new platforms are worth exploring. Some of the most intriguing include:
Blue-Chip Fine Art (Affordable)
Fine art is an age-old asset class that has been mostly inaccessible to ordinary folks. But now, a company called Masterworks has brought crowdfunding to artwork by creating an online platform enabling investors to buy fractions of famous artwork, and to participate in gains, historically better than the stock market.
Masterworks has gained legitimacy and progress over the past 12-months. They've now done more than 18 deals on the site, and there's a secondary market to increase investor liquidity and make available shares in previous paintings.
All U.S.-based investors are welcome to participate.
Read more: Masterworks review
Farmland and Agriculture
The real estate crowdfunding model is now available for farmland and agriculture on the AcreTrader platform. The asset class has been around for centuries, but investing has become more accessible through better laws and streamlined technology.
Farmland is one of my favorite investments for the next decade.
Read more: AcreTrader review
Diversified Alternatives
One of the most innovative platforms I've seen in the alternative investment space is called YieldStreet. The company offers several alternative investments types under one roof.
At YieldStreet, you can invest in real estate, legal opportunities, marine financing, commercial loans, and art. The platform is so popular that investments fill up quickly. That's because returns fall in the 8%-15% range, and the default rate is extremely low.
The opportunities on this website are unique, but all vetted and legit. All require investor accreditation.
It will take a lengthy future review to go over all the types of available investments. For now, you can learn more on the YieldStreet website.
Small Business Startups
Patient investors willing to take a bigger risk can consider investing in early-stage startups. Equity crowdfunding platforms such as SeedInvest, WeFunder, and StartEngine have intriguing businesses for your perusal.
Remember, most of the startups will fail. However, at some point, this may be the preferred way for early-stage companies to get funding. Perhaps the next Facebook or Google will be found via equity crowdfunding.
Read more: Alternative Investment Ideas
4. Invest in Starting a Low-Cost Side Business
Starting a side business has been one of the most rewarding endeavors of my life. Not only do I work on something I enjoy, it earns supplemental income to help support our single-income family.
The dollar cost of starting my business was less than $100 in the first year. The real cost was the amount of time I spent on my business, which was a lot.
Though I love blogging as a hobby and business, it isn't right for some people.
With the maturity of the internet and all the platforms from which you can earn money (think Etsy, eBay, Upwork, Fiverr, Amazon, etc.), and all the free information telling you how to make money online, the opportunities are endless.
Or start a local side business. Don't go and lease a storefront. Start small and figure it out as you go. I waxed skis and snowboards in my college dorm room for extra money back in the day.
Start with something that you are passionate about (sports, art, travel, computers, nerdy hobbies, etc.), and research how people with the same interest are earning money. Consider starting a business around your hobbies.
Be creative. Try. Fail. Then try again. Spend more time and less money on your ideas.
Read more: How to Start an Online Business
5. Career Development
Back in 2002, when I was broke and unemployed, I signed up for a community college course in Java programming. I felt my computer skills were weak, and I needed a stronger resume.
A week later, I found a job and quit the course.
Had I continued to pursue my Java education, I would have had many more career opportunities.
If your skills are lagging, teach yourself something new. Assuming you already have a career, chances are you can increase your earning potential faster in the same field instead of starting a new career.
Take a course, read a book, or find a free resource to improve your skills to become more marketable in your career space. The cash investment is minimal — the more time you put into developing your skills, the higher the payout.
Invest in yourself in 2023.
Today, you don't need a community college course to learn a new programming language. You can learn for free on sites like Code Academy.
The fastest-growing programming languages for 2023 are expected to be JavaScript and Python. I know that in the D.C. area, Python jobs are plentiful.
Amazon, in particular, is poaching young talent with Python skills from other employers. Java, JavaScript, Ruby, and other high-paying languages are still highly lucrative, and free training is available at Code Academy.
For those that prefer a more structured education, Udemy offers courses an anything you can think of to enhance your career. It doesn't have to be coding.
Conclusion — Best Investments 2023
Strategies for long-term investors shouldn't change much year to year. Don't try to time the perfect investment on January 1st and sell it for massive profits on December 31st.
Focus on the 10-year milestone where you are more likely to hit your investment objectives compared to a one-year time frame.
Use the new year to reevaluate your broader investment and retirement plans and make tweaks. Make significant investments in yourself through education or starting a business. Invest your time and energy instead of upfront cash.
As always, try to max out your tax-advantaged accounts first. Then direct excess monthly cash flow into income-producing assets to build passive income and bring security to your financial life.
The new year is a time for resolutions and new habits. Reset both your yearly and long-term goals, then make sure your actions drive you toward those goals.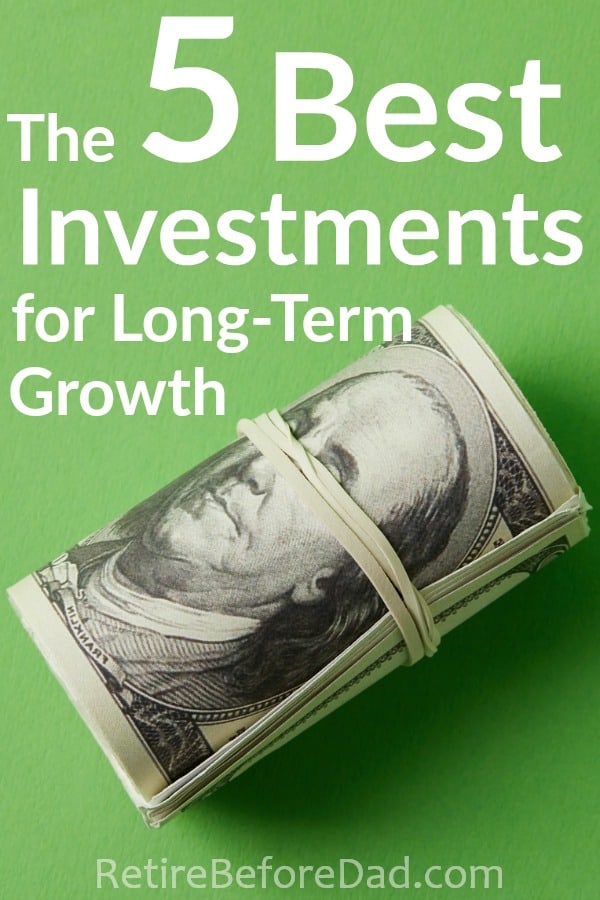 Photos via DepositPhotos used under license.
Disclosure: This is a sponsored promotion for the AcreTrader platform. RBD may have investments in companies represented on the AcreTrader platform. This informational post is by no means a promotion, solicitation, or recommendation of any specific investment.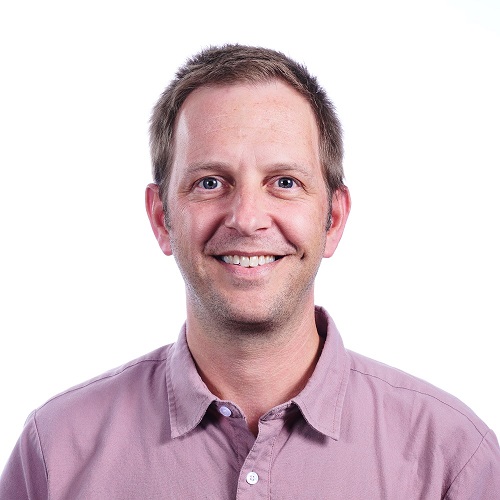 Craig is a former IT professional who left his 20-year career to be a full-time finance writer. A DIY investor since 1995, he started Retire Before Dad in 2013 as a creative outlet to share his investment portfolios. Craig studied Finance at Michigan State University and lives in Northern Virginia with his wife and three children. Read more.
---
Favorite tools and investment services right now:
Sure Dividend — A reliable stock newsletter for DIY retirement investors. (review)
Fundrise — Simple real estate and venture capital investing for as little as $10. (review)
NewRetirement — Spreadsheets are insufficient. Get serious about planning for retirement. (review)
M1 Finance — A top online broker for long-term investors and dividend reinvestment. (review)