7 Strategic Ways to Lower Your Mortgage Payment
This page contains links to our partners. RBD may be compensated when a link is clicked. Read disclosures.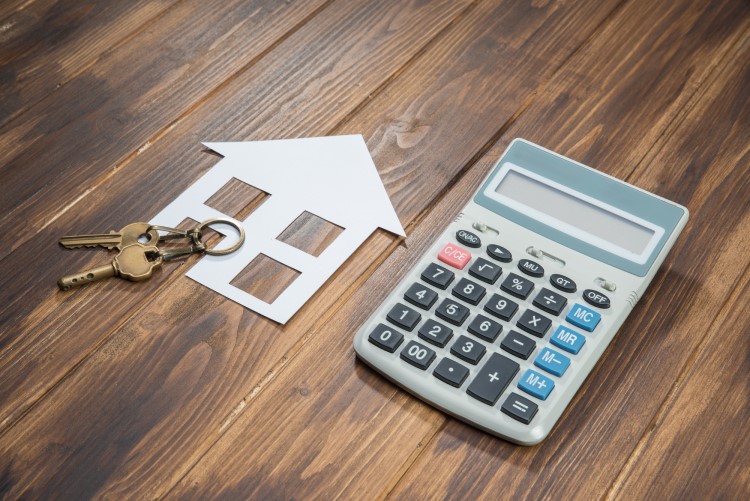 Now that we've sold the condo and the mortgage is gone, we're down to one debt in our family, our primary mortgage.
What irks me about owning a home with a mortgage is that I need to have a full-time job to cover the payment.
No duh, right? That's a typical situation. But I look at this mathematically. Without a mortgage payment, I could retire sooner. Like, today.
Or we could move somewhere cheaper to achieve financial independence, but we don't want to move.
Paying the mortgage off with extra payments is a huge commitment, and I'm not quite willing to go all in and start paying it down yet. I prefer to build income streams through investing, which, mathematically, is the optimal way over the long-term.
Since paying off the mortgage is an unrealistic option today, the next best thing is to lower the mortgage payment to increase monthly cash flow. Lower (and fewer) recurring payment obligations create more financial freedom in your life.
How to Lower Your Mortgage Payment
I have some experience with lowering mortgage payments because I've done it several times on the two properties I've owned.
To make the condo a viable rental property, I paid off the $43,500 second mortgage in 24 months, which eliminated about $330 worth of monthly payments. We've also refinanced our two real estate properties on four separate occasions.
Which brings us to #1.
Note: For this blog post, I'm using the term mortgage payment and total housing payment interchangeably. For most, the total monthly payment paid to the bank includes an escrow for taxes and insurance on top of the mortgage interest and principal.
1. Refinance Your Mortgage
Refinancing* is the most common way to lower your mortgage payment. If you can secure a lower interest rate than your current mortgage and the numbers make sense, refinancing your mortgage can save you hundreds of dollars every month.
That means more excess cash flow in your pocket to invest.
When you refinance, you're getting a brand new loan with new terms. It's most effective when the interest rate is lower, and the length of the loan can be extended.
For example, if you have 25 years left on a mortgage with a 5% interest rate, you will benefit by refinancing to a new 30-year loan at a 4.25% interest rate.
You can also refinance to shorter-term loans (10% or 15%) to pay the balance off faster, but that will likely increase your payment.
If you can save $200-$300 per month, that should cover your closing costs on the refinance in less than a year. It's one of the smartest of all money moves you can make if you plan to stay in your home. When the numbers work, it's worth the effort.
I've refinanced several times, saving me tens of thousands over the years. Each time, I also added capital to decrease the principal amount during the refinance to lower the payment even more, a strategy I'll never regret.
Start by finding competitive interest rates from a site such as Credible*. Then, plug the numbers into a mortgage spreadsheet (that's a free one I made for RBD readers), and calculate the new payment.
Rates are still at historic lows. Here's a chart of the average 30-year fixed rate from the St. Louis Federal Reserve showing rates back to the 1970's (desktop better than mobile, or go here):

But refinancing isn't the only way to lower your mortgage payment. There are other strategic ways to reduce your mortgage payment to save you money.
2. Recast Your Mortgage
Recasting a mortgage is similar to refinancing but not as well-known. It allows you to keep the same loan, but lower the payment by paying a lump sum toward the loan, thus reducing the balance.
Initiate a recast over the phone with a bank representative. The bank will require you pay a sizable amount toward the mortgage. It's usually at least $10,000 or more to make it worth the trouble.
Then, your mortgage company will recalculate the monthly payment based on the new balance, but keeping all the other terms of the loan the same.
Instead of shortening the term by making an extra payment, future payment amounts are reduced.
Most people who pay extra payments toward their mortgage are doing it to pay the loan off earlier. For them, a recast doesn't make sense. It only makes sense if you want to lower your mortgage payment, perhaps to increase cash flow, but don't care about moving up the payoff date.
3. End the Escrow
The monthly payment to your mortgage provider likely includes an escrow payment that covers taxes and insurance (homeowners, PMI, flood, etc.). The escrow account temporarily holds the money. Then the mortgage company handles paying your taxes and insurance for you when it's due.
Escrows are convenient so that you don't have to worry about paying your taxes or insurance every year. Most people need that discipline.
However, homeowners who paid at least 20% down for their mortgage may not be required to have an escrow. Without an escrow, you can keep your monthly taxes and insurance premiums and pay them yourself they are due.
Though it's more work, you get to keep more of your money in your high-yield savings account, earning more passive income.
With an escrow, your monthly payment is higher than what you owe toward taxes and insurance. That's because the law allows banks to require a minimum account balance of two months worth of taxes and insurance, calculated at the lowest account level of the year.
If you'd rather keep that money for yourself, request to have the escrow removed, lowering your monthly housing payment. But don't forget to pay your taxes and insurance on your own!
The last time I refinanced the condo mortgage, I was allowed to do it without an escrow. I just saved the money and wrote a few checks every year to pay my taxes and insurance.
Read the specific terms of your loan to determine if it's possible. FHA loans are not eligible.
4. Challenge Your Tax Assessment
Local property taxes are usually bundled into your mortgage payment through the escrow. Municipalities long ago found that requiring tax payments through escrow is more reliable than other methods of collecting the taxes.
The property's estimated value determines the real estate tax. Since values tend to increase over the long-term, so do taxes. Assessments are based on recent sales of similar properties. But sometimes, the estimated value of certain properties may be higher than the actual value.
Estimates can be wrong for a variety of reasons.
For example, think of two identical homes in the same zip code. One borders a major highway, and the other resides in a private cul-de-sac. The value is different, but the pricing algorithm may not be that smart.
If you think the estimated value of your home is wrong, you can challenge it through an appeals process. Assemble your argument why you think the value is inaccurate, and you may get the assessment lowered if your case is strong. Use data to prove your point.
Done successfully, you'll lower your annual taxes and monthly escrow payment.
My Dad did this successfully years ago. For some reason, our house was assessed higher than many of our neighbor's homes. He asked me to go around with my high school photography class camera and take pictures of comparable homes. I made the others look bigger, and ours look smaller.
He made his case and won the appeal.
5. Reduce Insurance Payment
Homeowners are required to hold property and casualty insurance. Insurance payments are also wrapped into the escrow for ease of payment. Mortgage companies require a minimum amount of coverage based on the replacement value of the home. However, you may be paying for more coverage than you need.
Check in with your insurance agent to make sure you're paying the correct amount for as much coverage as you need, and no more.
Shop your insurance needs around to other agents. Even though you pay via the escrow, you can change insurance policies. Use the same company as your auto, umbrella, or other policies to get a discount.
6. Eliminate PMI
If you buy a home with a conventional mortgage and your down payment is less than 20% of the purchase price, you'll likely have to pay private mortgage insurance (PMI).
PMI is insurance to protect the lender. If you default on the loan, the lender can recuperate the remaining balance.
It benefits borrowers by allowing them to purchase a home before they're able to save a 20% down payment.
The annual premium ranges from about 0.5% to 1% of the value of the loan, paid monthly. So if you have a $200,000 mortgage, PMI range would be $83 to $166, depending on your credit score and other factors.
However, if you can make extra payments toward the loan to get to an 80% loan-to-value (e.g., $80,000 left on a $100,000 mortgage), you can then request an appraisal to have the PMI removed.
If the value of your home has increased, you may already be there. Pay attention! The mortgage company will not be in a hurry to remove it without you asking.
Back when I bought the condo in 2006, I used a loan called an 80-15-5 to avoid PMI. I put 5% down, then had a conventional loan at 80%, and a second loan at 15% of the value. But the second loan had a much higher rate. Lenders wisened up and stopped those deals after the crisis.
7. Pay Off the Loan
This last option isn't viable for most of us. But if you pay off the mortgage, you will no longer need to pay any interest or principal to the loan. You'll only have taxes and insurance from then on.
Some people have enough money in their high-yield savings or investment accounts. The person that bought my condo made an all-cash offer.
Come to think of it, I have enough to pay off our house if I sold investments.
Though the math generally says that keeping a mortgage is a smarter move over the long-term, paying off the mortgage is a low-risk return on your investment, approximately equal to the interest rate of the loan. Some people choose to do so for the comfort of living completely debt-free.
Being completely debt-free has many perks. What are they? Ask someone who is.
If you don't like not having a mortgage, the bank will always be willing to give you another.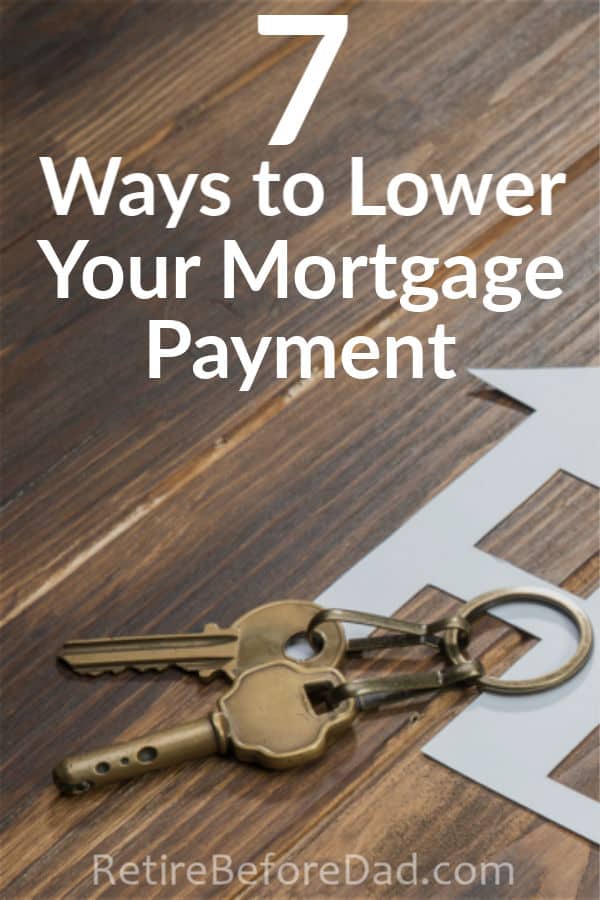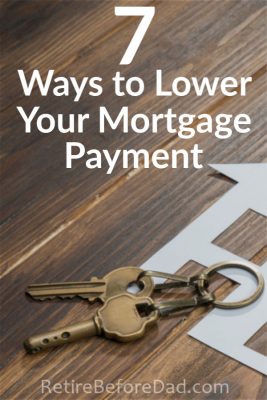 * Advertising Disclosure: RBD partners with several companies that offer products and services that may be beneficial to readers. Credible offers rate comparisons on many loan products, including mortgage refinances and student loans. RBD only recommends reputable companies that have been tried and or vetted by the author. This content is not provided by Credible or any of the Providers on the Credible website. Any opinions, analyses, reviews or recommendations expressed here are those of the author's alone, and have not been reviewed, approved or otherwise endorsed by Credible. RBD is compensated for customer leads at no additional cost to readers. Credible Operations, Inc., NMLS Number 1681276, not available in all states.
Photo via DepositPhotos used under license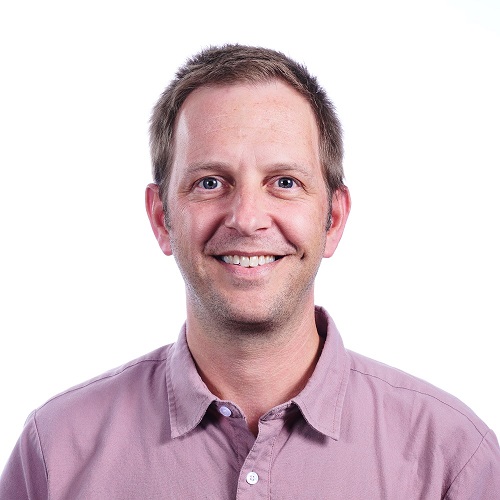 Craig is a former IT professional who left his 20-year career to be a full-time finance writer. A DIY investor since 1995, he started Retire Before Dad in 2013 as a creative outlet to share his investment portfolios. Craig studied Finance at Michigan State University and lives in Northern Virginia with his wife and three children. Read more HERE.
---
Favorite tools and investment services right now:
Fundrise — Simple real estate and venture capital investing for as little as $10 (review)
NewRetirement — Spreadsheets are insufficient. Get serious about planning for retirement. (review)
M1 Finance — A top online broker for long-term investors and dividend reinvestment (review)
High Yield Savings — Put idle cash to work. FDIC-insured savings products.