Cream and Sugar First
This page contains links to our partners. RBD may be compensated when a link is clicked. Read disclosures.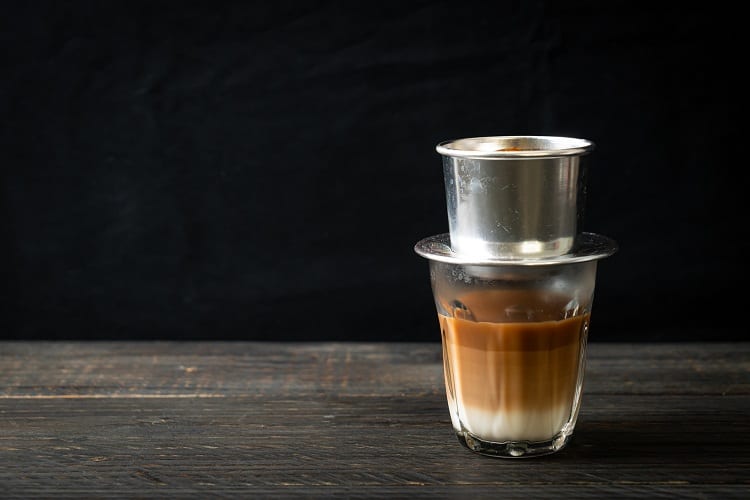 A former colleague once told me that if I ever started drinking coffee, I'd never stop.
Frida drank ten cups a day. She was an administrative assistant in the media department at my university.
I worked in the darkroom developing film and printing black and white photographs for various campus publications.
The coffee maker was down the hall from Frida's desk, right outside the darkroom.
Frida was chatty.
Her coffee addiction led to many conversations and afternoon procrastinations.
I heeded Frida's warning never to drink coffee — until I was 26-years-old.
Give in to Temptation
During the second half of a three-week trip down the coast of Vietnam, I detoured inland to escape the unrelenting heat.
Dalat is about 5,000 feet above sea level, offering a different climate and tourist experience than the coastal towns. The moderate climate makes it favorable for growing coffee.
I took a half-day tour with some friends around the outskirts of town, highlighted by a photo opportunity with a giant concrete chicken that had no apparent purpose.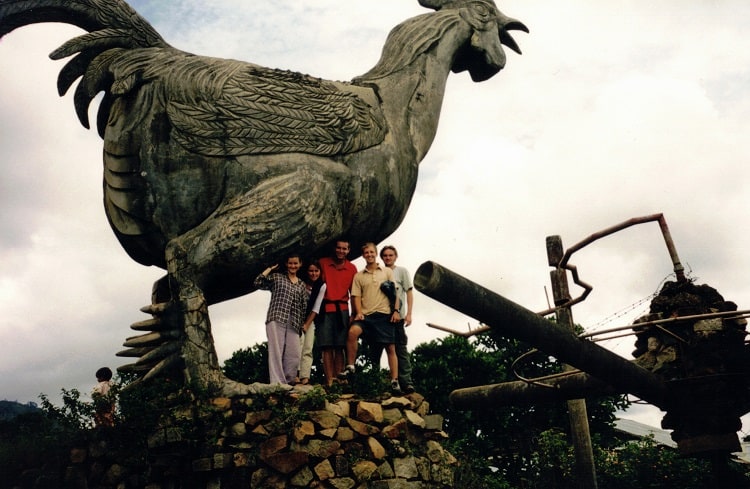 We ended the tour at a small café.
Everyone (but me) ordered coffee.
The waiter served the coffee in a way I'd never seen before — a Vietnamese coffee drip.
Intrigued, I ordered my own.
To make Vietnamese-style coffee, start by scooping multiple spoonfuls of gooey condensed milk into a glass mug.
Then pour hot water into the metal drip, where it merges with the fine coffee grinds to make a dense brown mixture.
Slowly, the brew drips onto the dissolvable condensed milk, balancing the strong flavor and making the coffee creamy and sweet.
Here's how to make it:
Dalat was only six weeks into my 14-month-long trip.
As I hopped from hostel to hostel and country to country over the next year, I started becoming a coffee drinker.
Weekly, then daily.
But nothing ever compared to the thick, creamy sweetness of that first sip in Dalat.
Frida's prophesy proved true.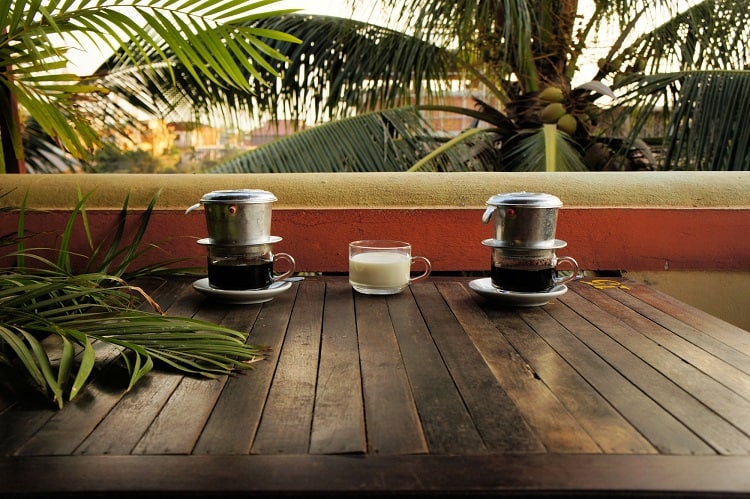 Uncarefully Crafted
When coffee is part of your morning routine, and you're traveling, finding the next cup can be a challenge.
As a backpacker, sometimes that means settling for Nescafe instant, nothing at all, or worse — airplane coffee.
With a bit of planning, you can enjoy a premium blend in most U.S. cities every day.
I still take mine like The Wolf:
But it always irks me that cream and sugar are an afterthought at the end of the line.
In the office and at coffee shops, you get the coffee first.
Then move down the assembly line to add the inconvenient sugar packets and the wasteful plastic thingies that hold not enough "cream".
Sometimes you have to dump some of the coffee out to make room.
I always wonder, why isn't the cream and sugar first in line?
An empty cup makes measuring the perfect amount of cream and sugar easier.
Then you can fill it to the rim.
There's little need to stir when you pour coffee into a pre-treated cup — the pour is a natural swirlie.
I go backward in my office cafeteria, throwing off the assembly line. Non-conformity makes colleagues uncomfortable.
Cream and Sugar First
The cream and sugar are what make coffee enjoyable.
Only zombies and dentists must drink it black.
"I've just gotten used to it black," they say with demented pride.
Plain black bulk coffee is like the sterile 7th-floor office kitchen where served. Cream and sugar make it bearable.
Crafted premium coffee can be okay on its own. But cream and sugar accentuate the flavors, making the coffee magical.
Too often, our lives are like a bad cup of coffee — mostly filled with stuff that doesn't taste good.
Then we sprinkle some sugar and pour a little cream to celebrate the nights and weekends.
♫ Everybody's working for the weekend ♫
Our budgets are like this too.
Monthly expenses like the mortgage, car payments, utilities, and recurring expenses take up most of our paychecks.
Enjoyment spending happens last if there's anything left ever.
But we can't just forget about our responsibilities and spend all of our money on what gives us immediate joy.
So how do we prioritize the good stuff over the bland?
Retirement is one way, giving us more options with our time.
For years, I thought early retirement was the only way to leave my career — saving and investing my way out.
That is one way to do it.
But retirement takes years of planning and some sacrifice.
Reducing wants is another.
It takes one budget to retire and golf three times a week at local courses, but an entirely different budget to maintain a country club membership.
Another option is to find the right work-life balance between job satisfaction, a comfortable income, and reasonable time commitments to your employer.
Some people love their jobs — they've found that premium coffee blend that's so supreme it doesn't need any embellishments. But that's rare. Most people work for health insurance and a paycheck, not for enjoyment.
Perhaps the best option is to design a lifestyle empowering you to work on your own terms. Combine measured wants with diverse income streams, building financial self-sufficiency over time — so you don't have to rely on whatever the office is brewing each day.
If I had understood this better when I drank my first sip of coffee in 2001, maybe I wouldn't be working a full-time job today.
It's not too late.
Concrete chicken photo via RBD
Featured coffee photos via DepositPhotos used under license.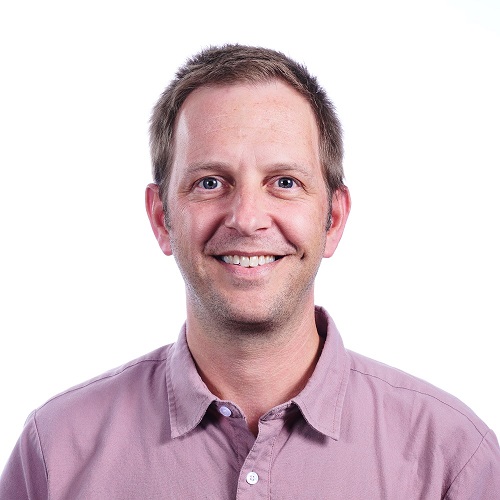 Craig is a former IT professional who left his 20-year career to be a full-time finance writer. A DIY investor since 1995, he started Retire Before Dad in 2013 as a creative outlet to share his investment portfolios. Craig studied Finance at Michigan State University and lives in Northern Virginia with his wife and three children. Read more.
---
Favorite tools and investment services right now:
Sure Dividend — A reliable stock newsletter for DIY retirement investors. (review)
Fundrise — Simple real estate and venture capital investing for as little as $10. (review)
NewRetirement — Spreadsheets are insufficient. Get serious about planning for retirement. (review)
M1 Finance — A top online broker for long-term investors and dividend reinvestment. (review)